Rita Coronation Street: 48 Years On The Cobbles
Coronation Street's Rita Tanner: the most iconic character on the street and one of the longest standing. Her time on the street is second only to Ken Barlow who joined the soap in 1960. Just 4 years later in 1964, Barbara Knox, joined as Rita Littlewood.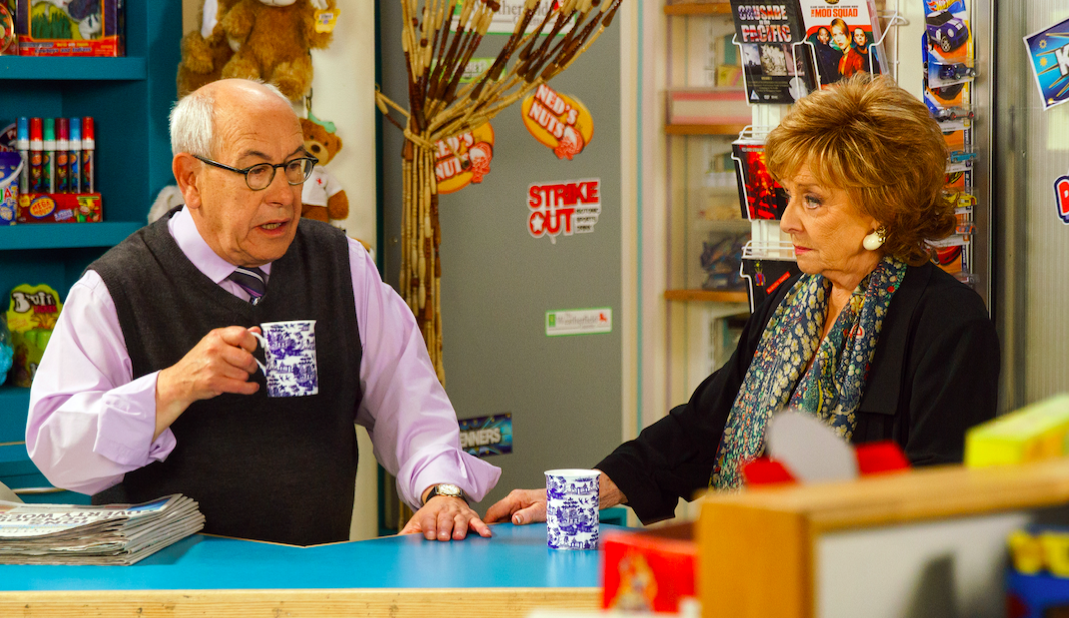 (Image source/TheSun.ie)
Although, this appearance was fleeting and at this point, she was just a guest. She then returned a few years later in 1972 as an official full-time character in the show.
Why do we love Rita on Coronation Street?
Coronation Street's Rita has been in the midst of much of the drama on the street. Since she moved to the street, until now – Rita continues to be involved in some of the most exciting storylines.
During her time on the show, Rita has been married three times – to Len Fairclough, Ted Sullivan and Dennis Tanner and she's found herself in the midst of a LOT of the street's drama.- and her work saw Barbara receive a Lifetime Achievement Award at the British Soap Awards in 2004.
Rita's foster daughter Sharon has recently made a return to the soap and it was hinted that Sharon may have revenge in mind for Rita. There were even hints that Rita might meet her end when Sharon returned.
What's in store for Rita?
According to the Executive producer Iain MacLeod:
"Sharon returns across some badly burned bridges to reconnect with Rita – but very quickly her presence becomes destabilising and extremely dangerous, in ways that I hope the viewers won't see coming."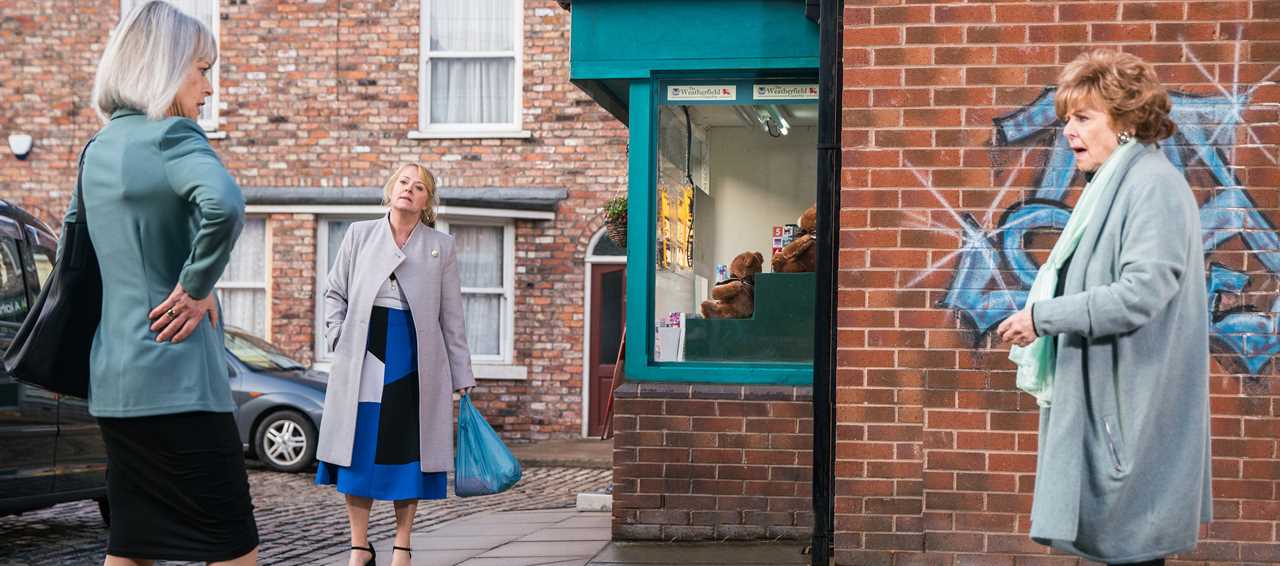 (Image source/ thecelebreport.com)
"The big question is: what has her life become since she was last on the Street?
"The answer to that question will drive a massive story for us, which runs into the summer and beyond"
How it started

Rita started off on Coronation Street as a nightclub singer, this is where she first got to know doorman Dennis Tanner. By 1972, she was the partner of Harry Bates, and acted as a mother to his children Terry and Doreen, but left him that year for builder Len Fairclough. The pair married in 1982 and after only 6 years of marriage, Len died in a motorway accident, leaving Rita a widow.
Rita's Coronation Street past
Her fond memories were then also tarnished when she discovered that he'd been seeing his mistress Marjorie Proctor at the time of their marriage. During this time Rita continued to foster, including her foster daughter Jenny. Rita met Jenny's dad Alan in 1981. They began a relationship, but Alan secretly mortgaged Rita's house to pay for his business and when Rita discovered this, Alan assaulted her. In an iconic Coronation Street moment, Alan came to his end when he was hit by a tram while pursuing Rita.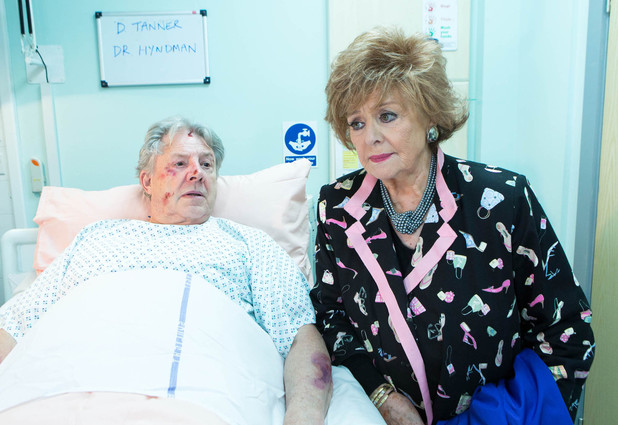 (Image source/ digitalspy.com)
Rita married for a second time in 1992 to Ted Sullivan, who was terminally ill with a brain tumour. He died just three months later.
As Rita got older, her love life certainly didn't come to a halt. She had two engagements with Alec Gilroy and Colin Grimshaw before settling down again for her third marriage to Dennis Tanner. Unfortunately, this marriage also did not work out for Rita as he ran off with Gloria Price.
Barbara Knox
So who is the actress behind the iconic character?
Barbara Knox is 87 years old. Barabar was born in Oldham, Lancashire and this is where she currently lives today.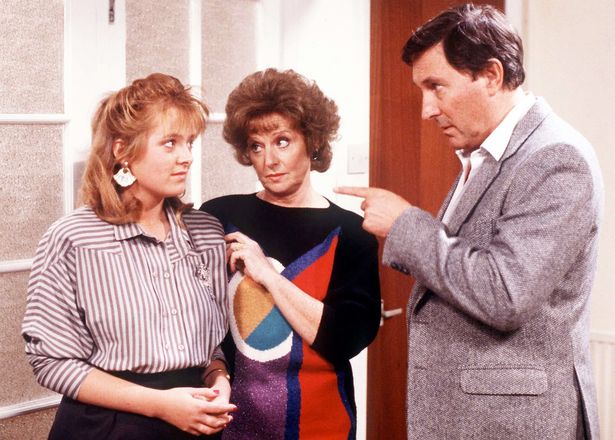 (Image Source/ Huffington Post)
As a teenager, she worked as a telegraphist in the UK retail post office company Post Office.
Barabara loves working on the show and it has been revealed that each year she worries she will not get a contract to continue on the show. Every time she forgets a line whilst shooting for the show it weighs heavily on her mind. She worries she will be axed by producers. But – one thing is for sure – Coronation Street would not be the same without Rita.