By Lynda Keleer
25th March 2021
When Breaking Bad hit the screens back in 2008, everyone was hooked.
Breaking Bad is one of those shows where you don't know what to expect and then you finish 5 seasons in a blink of an eye. A unique storyline of a chemistry teacher turned meth cook full of explosions and witty comebacks – what's not to love?
Then, there is also the brilliant casting which catapulted the show to even greater heights.
Today, we'll be exploring the award winning actor behind one of the main characters of the show, Bryan Cranston, who played the role of the notorious Walter White!
As you take a gander over this long yet informative list of facts about Bryan Cranston, you will soon notice that there is more than meets the eye when it comes to this versatile, gifted actor.
So put on some tea, and let's get to exploring!
1. Bryan Cranston – The Basics
Bryan Lee Cranston was born on March 7th, 1956 in Los Angeles, California.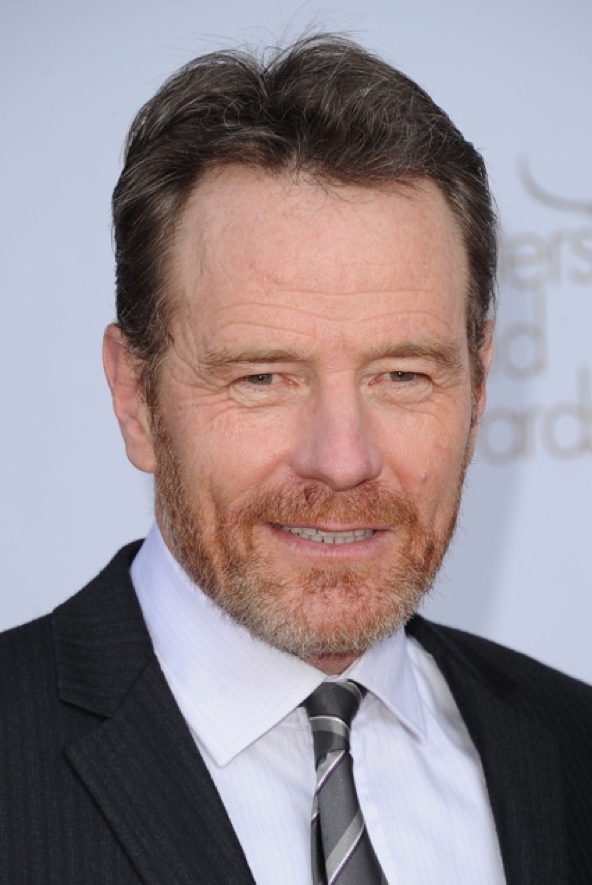 Image Source/IMDb
He grew up alongside his two siblings, Kyle and Amy in Canoga Park, California.
Cranston's family has interesting roots as his father was of German, Austrian-Jewish, and Irish descent. Meanwhile, his grandparents on his mother's side were German immigrants.
2. His parents were actors
Cranston's parents, Joe Cranston and Peggy Sell were both actors too!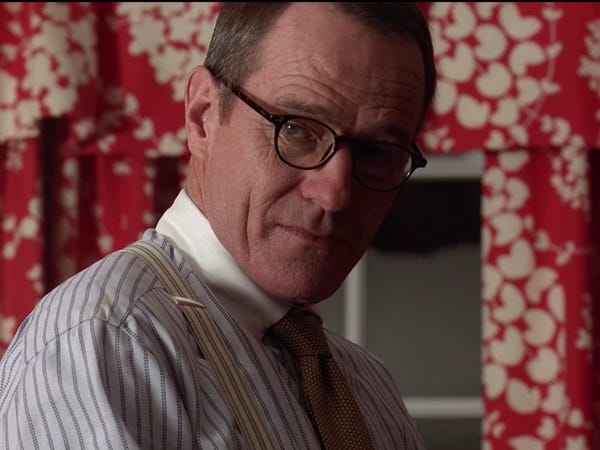 Image Source/Insider
His father didn't immediately begin a career in acting as he held several jobs before finally deciding to pursuit acting. He was also a former amateur boxer.
Cranston's mother was a radio actress.
3. He almost didn't become an actor
As a youth, Cranston did a few theatre performances here and there but he wouldn't continue until years later.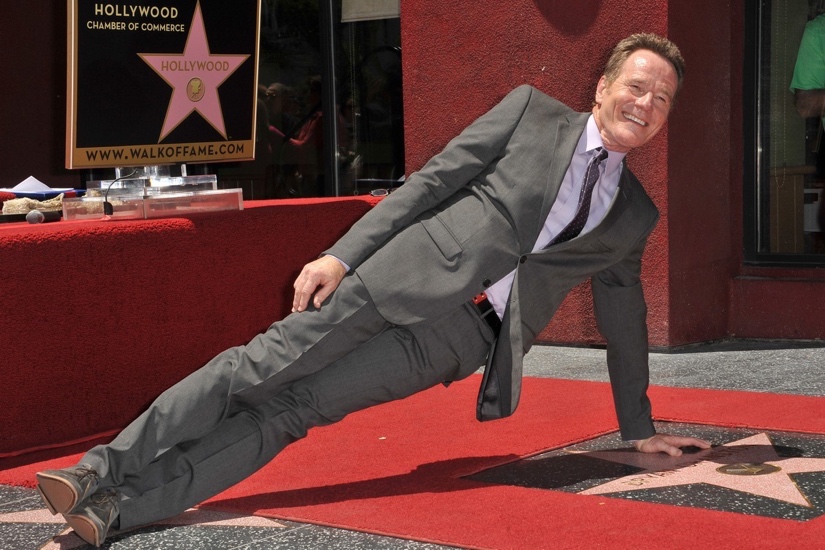 Image Source/Shutterstock.com
Having their fair share of difficulty in kick-starting their own acting careers, his parents weren't too keen on their son going down the same path.
It was only until after his college years when Cranston went back into acting in local as well as regional theaters.
4. Cranston's dad walked out of his life when he was just 11 years old
Sadly, Cranston's dad faced problems securing roles as an actor which meant not being able to provide for his family. When Cranston was just 11 years old, his dad walked out on the entire family, not be seen again.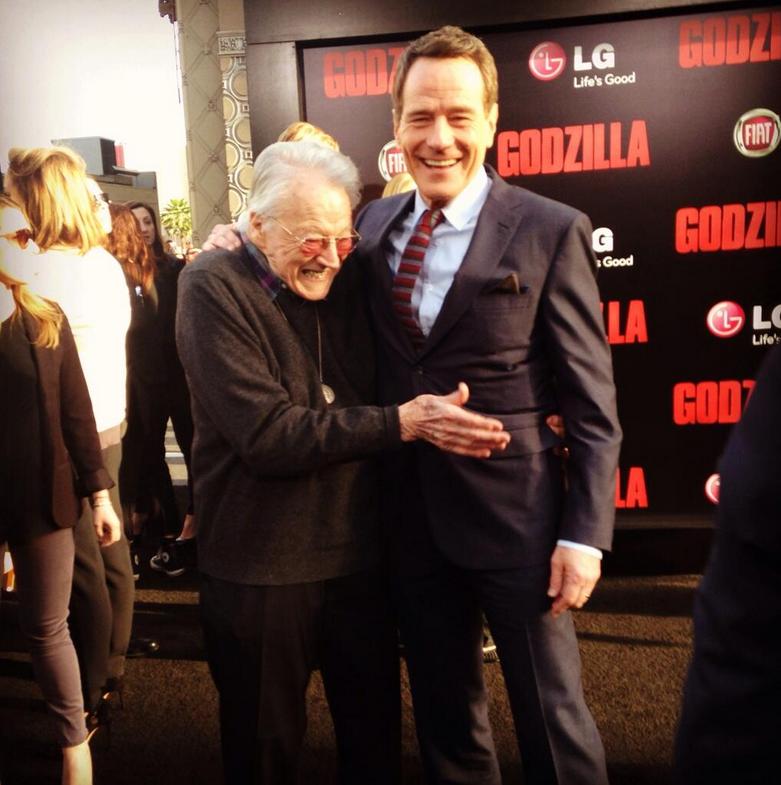 Image Source/Reddit
That is until Cranston was 22 years old when he decided to track him down together with his brother Kyle. Amazingly, they found him! The family rekindled their relationship and remained close until his father passed away in 2014.
During interviews, Cranston shared that his portrayal of Walter White was in fact based on his actual father! He said his dad also shared a similar 'slumped posture'. He said:
"like the weight of the world was on his shoulders."
5. He grew up on a farm in Yucaipa
When asked during interviews about his parents, Cranston called them 'broken people' as they were 'incapacitated as far as parenting'.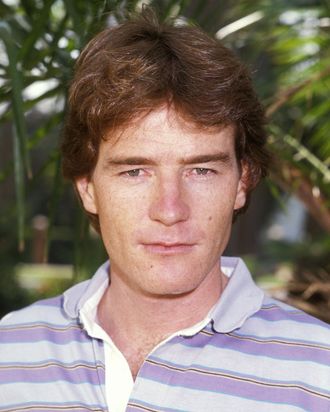 Image Source/The Cut
His dad walked out on his mom who then couldn't cope. Their incapacity eventually lead the family home to be lost to a foreclosure.
Because of this, Cranston went on to live with his maternal grandparents in Yucaipa on their poultry farm.
6. Cranston met Charles Manson
Yes, we're talking about the infamous murderer Charles Manson!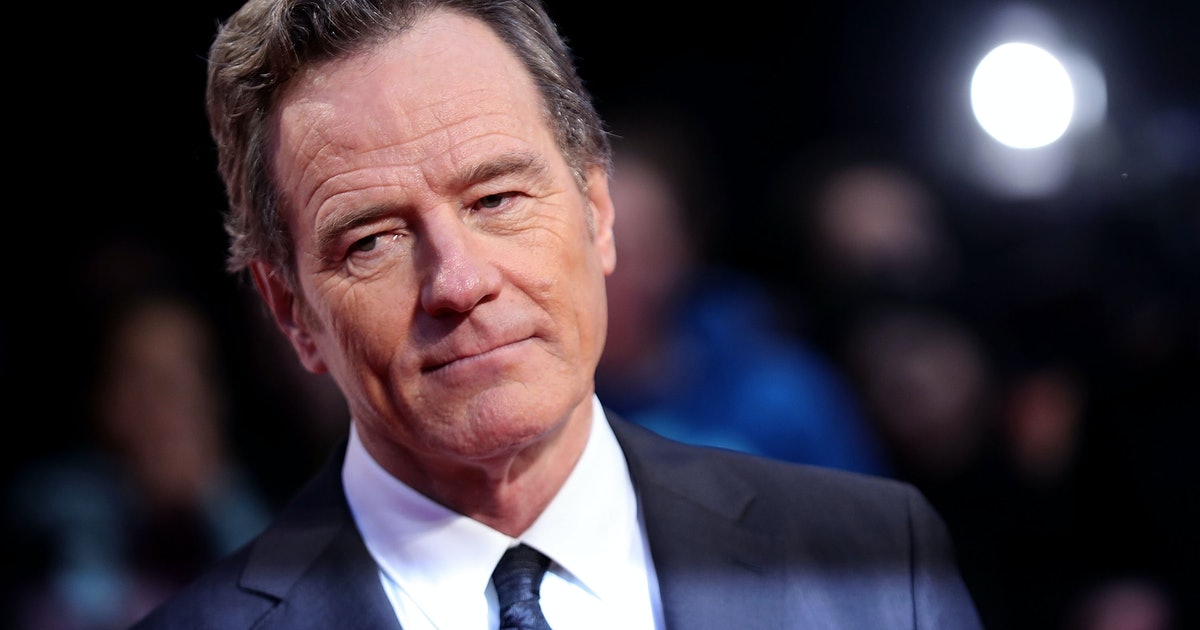 Image Source/Bustle
While riding horses at the Spahn Ranch when Cranston was 12 years old, he and his cousin had a run in with Charles Manson.
This happened in 1968, roughly a year before the tragic Tate-LaBianca murders.
7. He was a member of his school chemistry club
Cranston attended and graduated from Canoga Park High School.
Image Source/Business Insider
It seems like even years before he got to play the role of a meth kingpin, he was already learning the ropes in school!
After high school, he then went on to study at the Los Angeles Valley College (1976) where he graduated with an associate's degree in police science.
8. Cranston is really close with his brother, Kyle
Having no father figure growing up, it was up to Cranston's older brother Kyle to show him the ropes. Unsurprisingly, the two were closer than ever!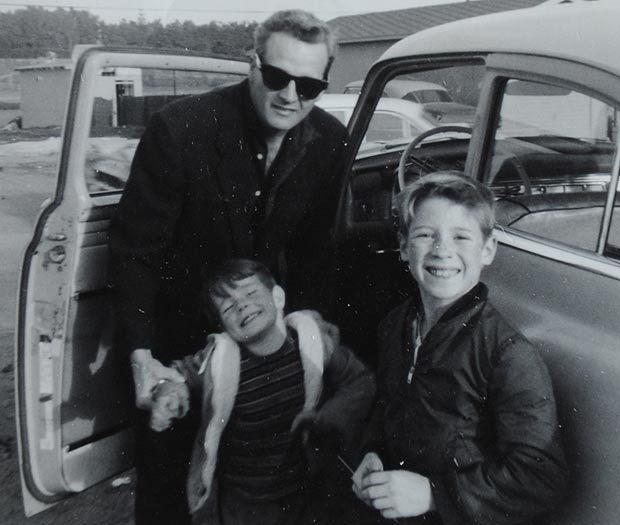 Image Source/BHW
When Kyle joined a Police Explorer group that would travel for free, he joined the group too when he was 16. The Police Explorer group included spending every Saturday for 8 weeks at the police academy doing drills, physical and scholastic training etc. He also had to wear a uniform that looked polish all the time.
Cranston was actually good at it too! So good that he even pondered the notion of becoming a policeman.
9. Cranston's brother is also an actor
Kyle Edward Cranston, Bryan Cranston's older brother is also an actor!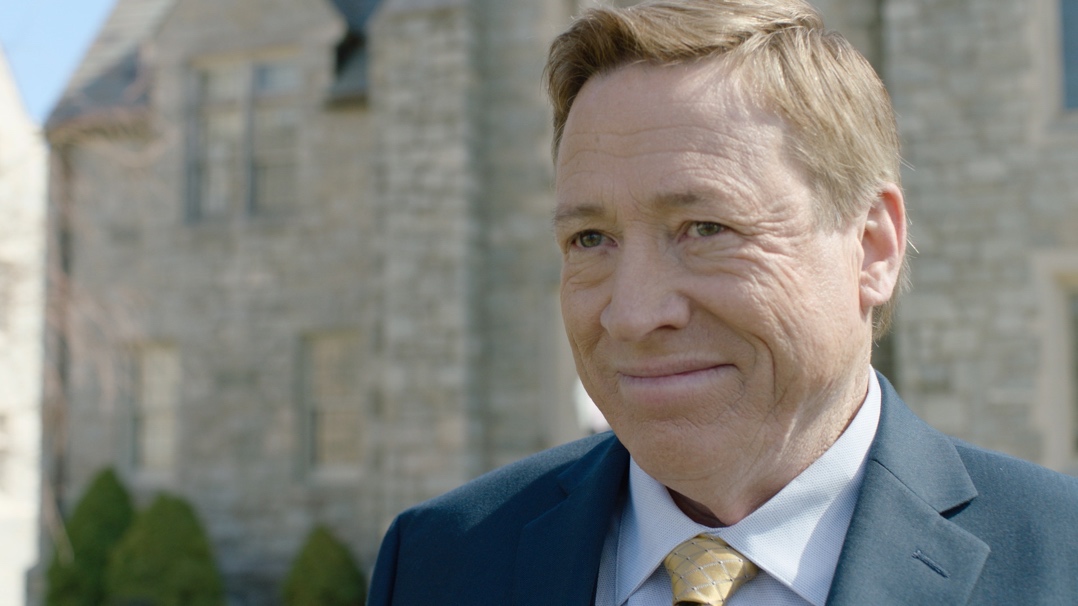 Image Source/IMDb
He's known for several notable roles such as 10 to Midnight (1983), Mission: Killfast (1991), and Midnight Brew (2013).
10. He was a carny
Nevertheless, Instead of pursuing a career in law enforcement after his graduation, Cranston and his brother hit the road just on a couple of motorcycles that they bought together with sleeping bags and tents.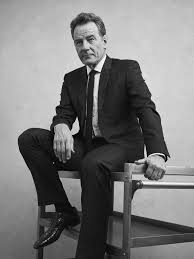 Image Source/ROUTE Magazine
With just $175 in his pocket, they journeyed across the country, camping out wherever they could.
They also tried out the carnival life, taking up several carnival jobs working at the booths to earn money.
11. Cranston and his brother were once murder suspects
Just like Heisenberg who was a murder suspect, Cranston was once a murder suspect too except in real life he didn't actually do the crime.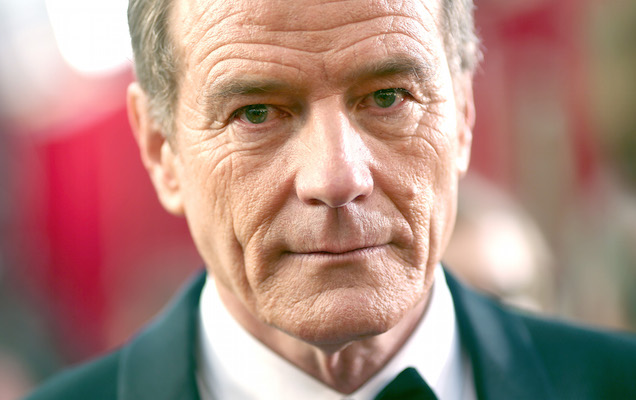 Cranston and his brother were waiters at a restaurant in Florida. Just when they were leaving for their trip on the road, the chef was murdered! Routinely, everyone who worked at the restaurant were initially questioned as suspects.
12. Bryan Cranston is an ordained minister
To help supplement his income, Cranston picked up several odd jobs along the way.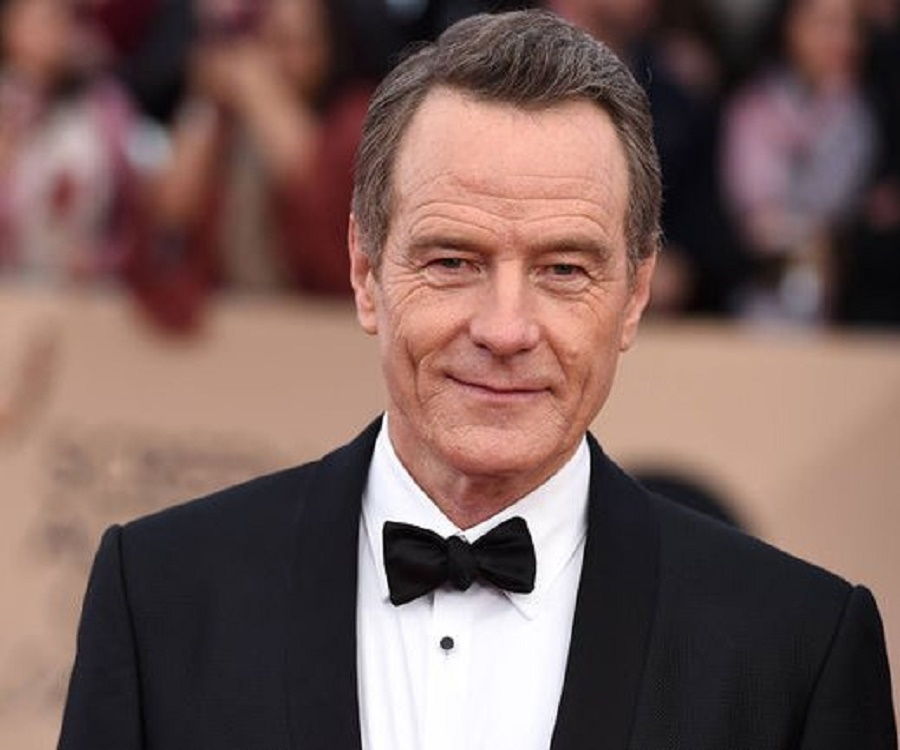 Image Source/Famous People
His most unique side job was being ordained by the Universal Life Church as a minister so he could perform weddings where he earned $150 per service.
Besides wedding minister, he was also a waiter, truck loader, security guard, camera operator, and CCTV security guard.
13. He started out his career doing advertisements
Cranston began his career in acting at the Granada Theater in San Fernando Valley. The robust actor started out his career mostly doing advertisements and minor roles.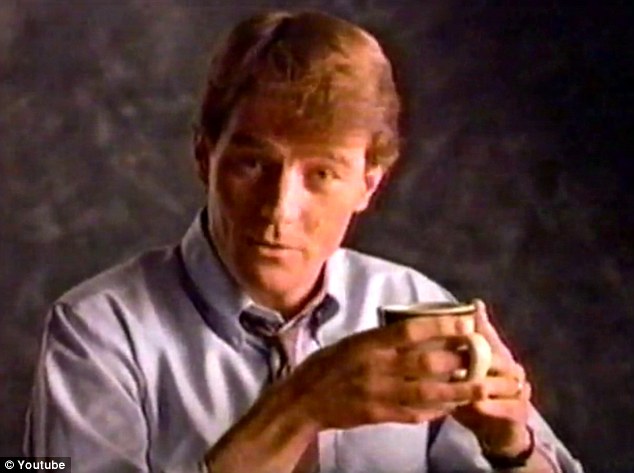 Image Source/Daily Mail
If you search online, you can find some of Cranston's old commercials mostly from the 80's and 90's. Our favourite was an old Carnation Coffeemate commercial but he also did several for JCPenney.
There's also one for Shield soap where Cranston played a skunk and he took a shower? You got to watch it to believe it!
14. Cranston was in the first ever Baywatch
Like most actors, Cranston also started out his career acting in minor roles.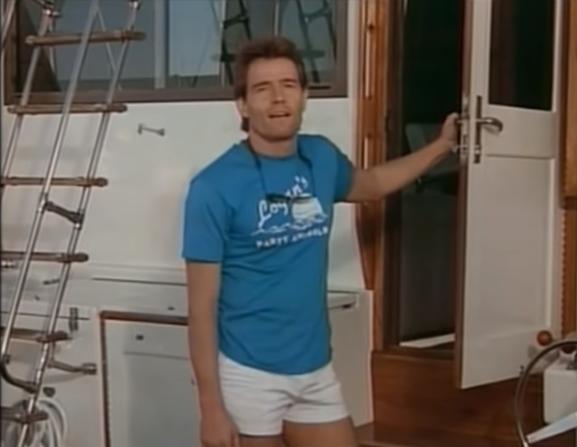 Image Source/IMDb
Between 1983 to 1985 he played Douglas Donovan in the ABC soap opera Loving. Then in 1988, he starred in Raising Miranda, a short-lived series.
Cranston was also in an episode of Baywatch (1989)! He played the role of Logan but it was just for an episode in the first season.
15. He is a voice actor
Among the many reasons why Bryan Cranston is so successful is his unique voice (or voices) which he used to land voice acting roles when he was a budding actor.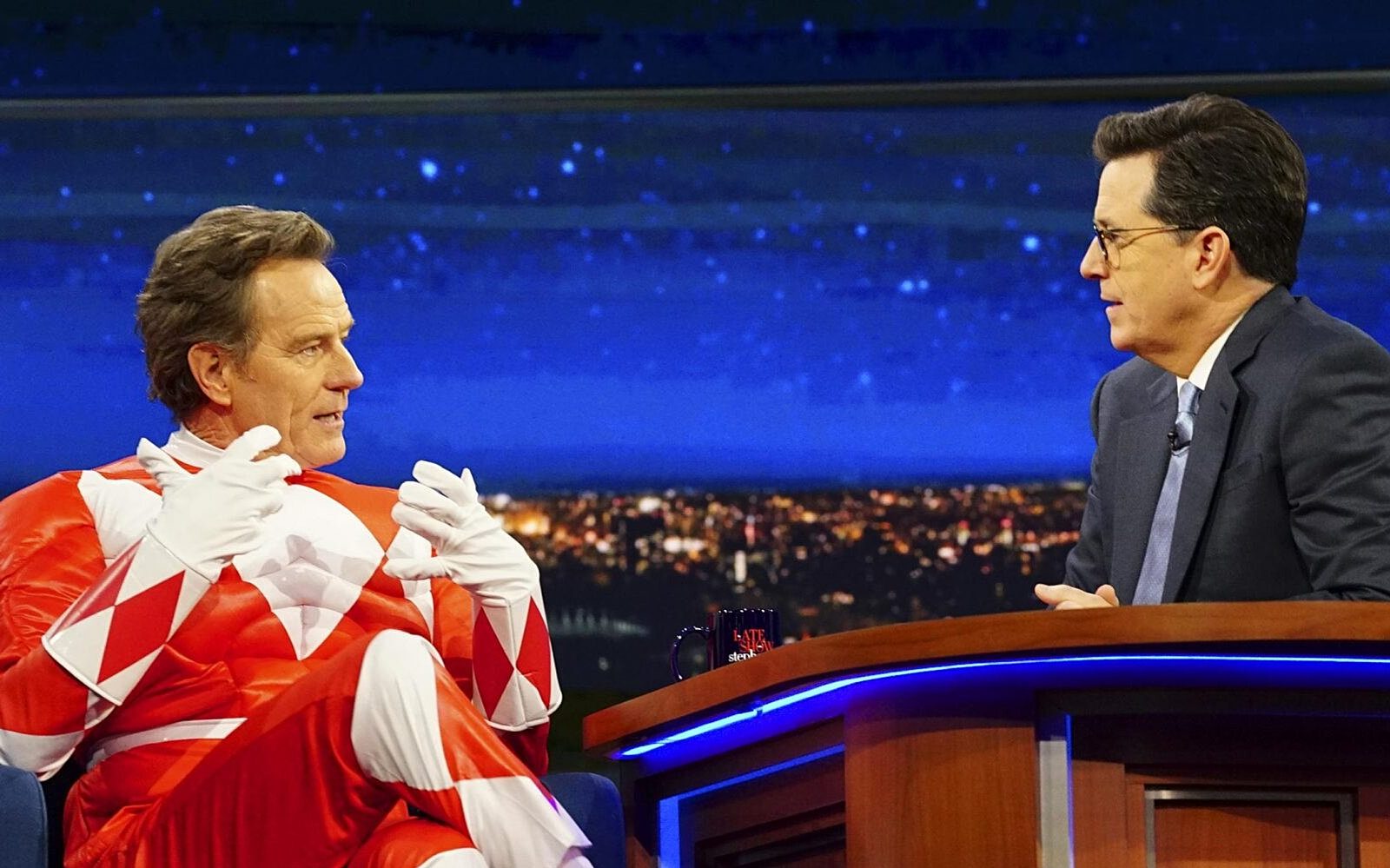 Image Source/Entertainment Weekly
If you enjoy watching Japanese anime, then you'll probably recognize Cranston's voice in several popular shows like Street Fighter II: The Animated Movie where he dubbed the voice of Fei Long, and other series such as Armitage III: Poly-Matrix, and Macross Plus.
Bryan Cranston also did voice work for the Mighty Morphin Power Rangers for characters like Snizzard and Twinman.
16. Bryan Cranston was in Seinfeld
It wasn't before long when Cranston started getting bigger roles in some of our favourite classics such as his recurring role as Dr. Tim Whatley on Seinfeld.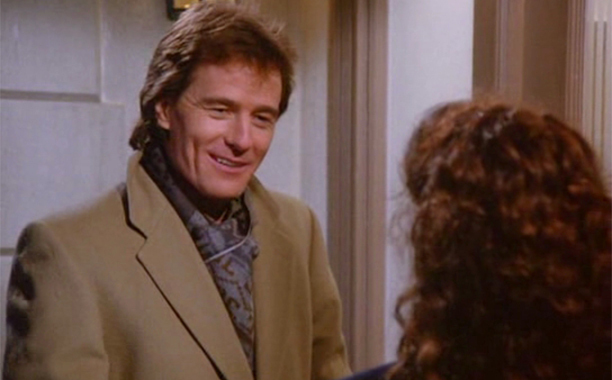 Image Source/TVOvermind
Cranston played the role between 1994 to 1997.
17. Bryan Cranston was in The X-Files
Before all the fancy crime scene investigation shows we have now, The X-Files was one of the classics that was always playing on TV and Cranston was in an episode of it!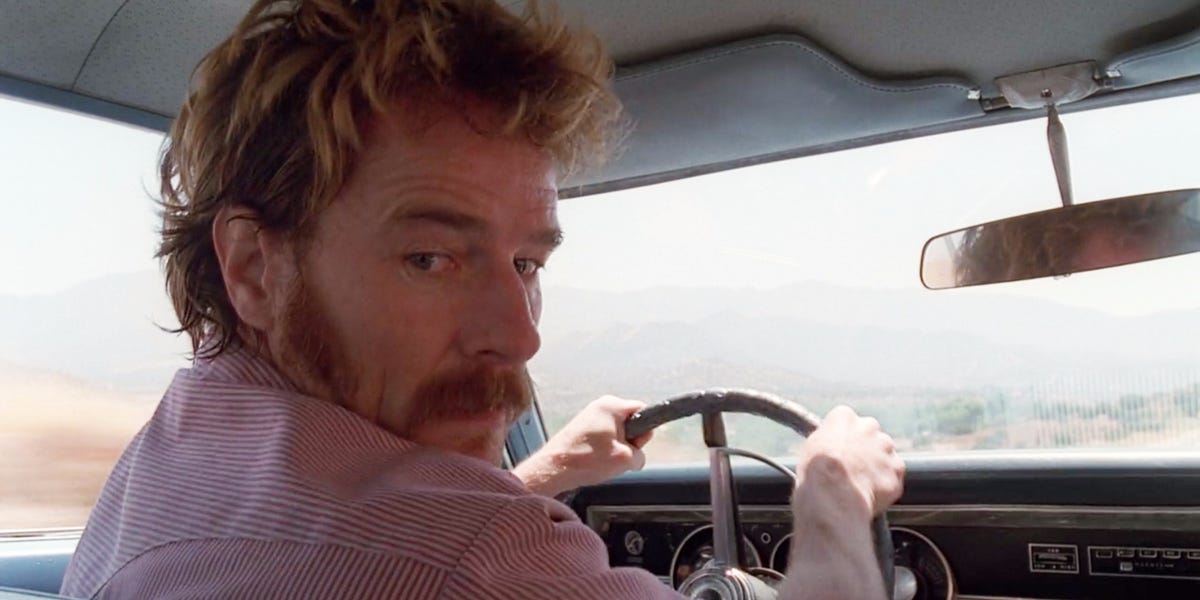 Image Source/Business Insider
He appeared in an episode called Drive in 1998.
The X-Files was also written by Vince Gilligan, the same writer for Breaking Bad so I guess that explains why both series were such big hits!
18. He was an astronaut
No, not really! In the same year that he appeared on The X-Files, Cranston played the role of Buzz Aldrin in HBO's From the Earth to the Moon.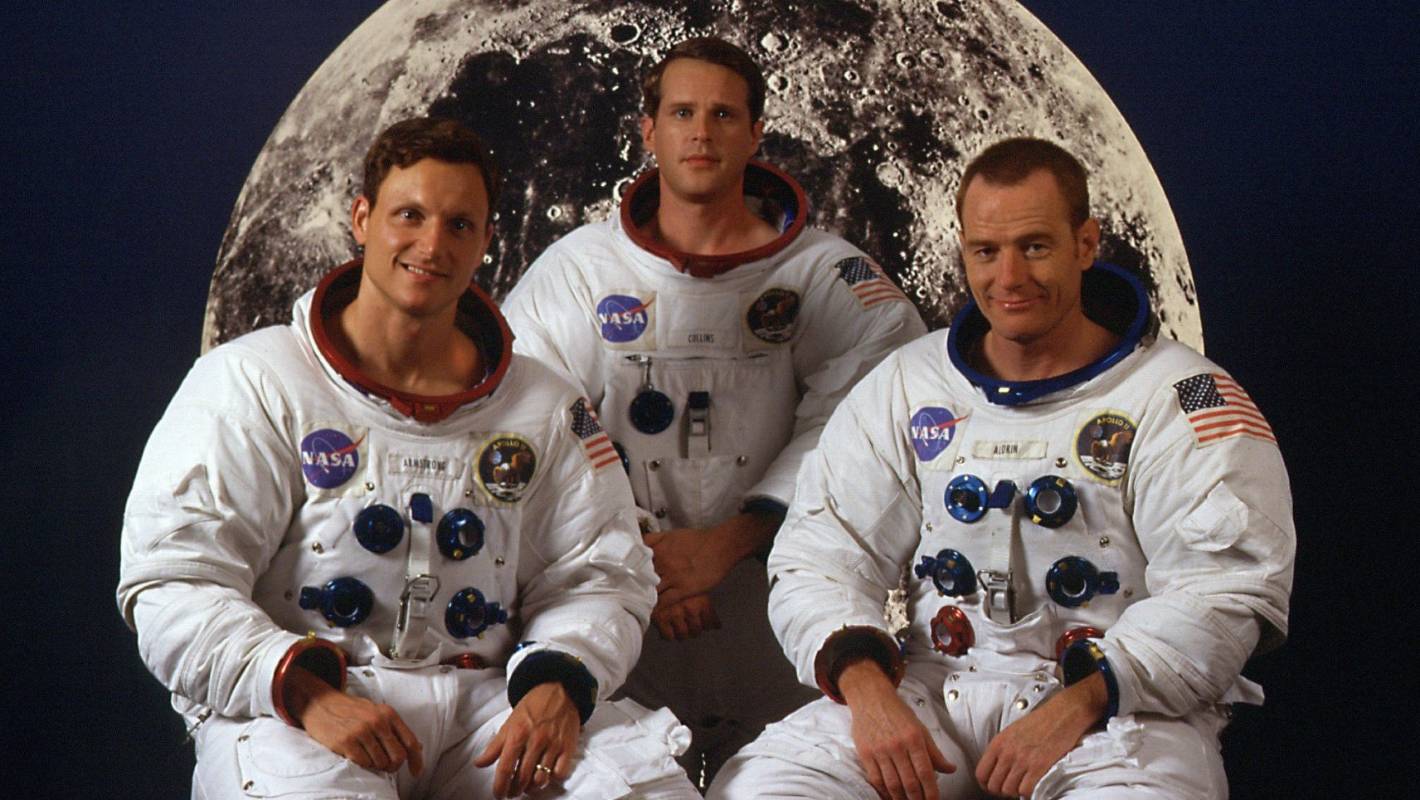 Image Source/Stuff.co.nz
This wasn't the first time Cranston got to play astronaut. Back in 1996, he played the biographical role of Gus Grissom in That Thing you Do!
19. Cranston is a writer and director
In 1999, Cranston wrote and directed his independent feature, Last Chance. The show was picked up by Showtime and today stands at a 7.0/10.0 rating on IMDb.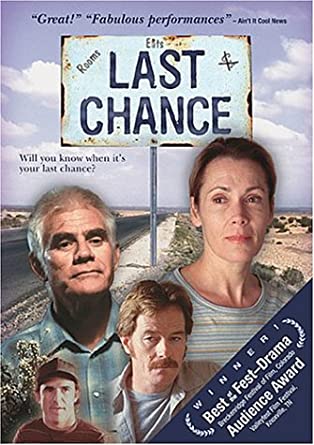 Image Source/Amazon.de
Cranston also produced and distributed an instructional DVD called KidSmartz. It was an instructional DVD that teaches parents and their children on how to stay safe from abduction.
20. Cranston was once honored as Grand Marshal
Thanks to his strong community leadership and his efforts in protecting children through KidSmartz, Cranston was honored as Grand Marshal of 2006 at the Sherman Oaks, California Street Fair. He was honored by the Chamber of Commerce.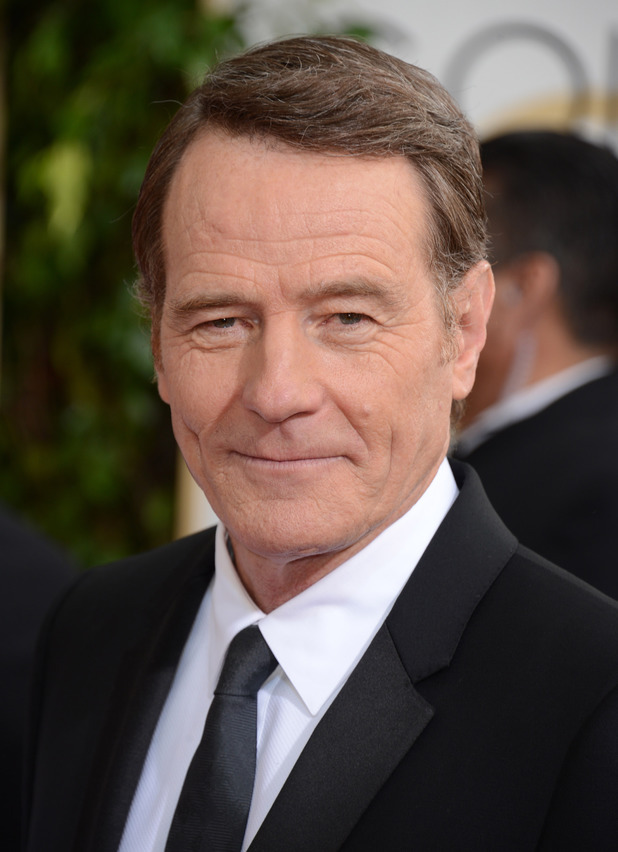 Image Source/Stars Aligned
You can still find his KidSmartz video on Amazon!
21. He wrote a screenplay as a gift for his wife
Not all of us are good at giving gifts, but Bryan Cranston has no problem in that department.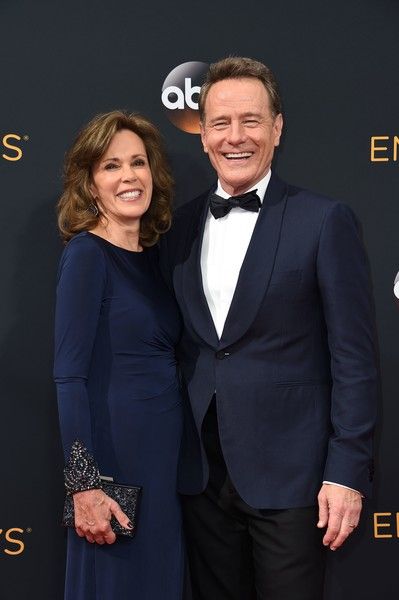 Image Source/Pinterest
It was late 1990s when he was looking for a gift for his wife's birthday.
He finally came to the thought of writing a screenplay. It was safe to say his wife loved it! She even pushed him to turn it into a film which we now know as Last Chance.
22. Bryan Cranston in Malcom in the Middle (2000-2006)
As you were watching the beginning of Breaking Bad, we're sure that most of you had that moment where you asked 'Isn't that the dad from Malcom in the Middle?'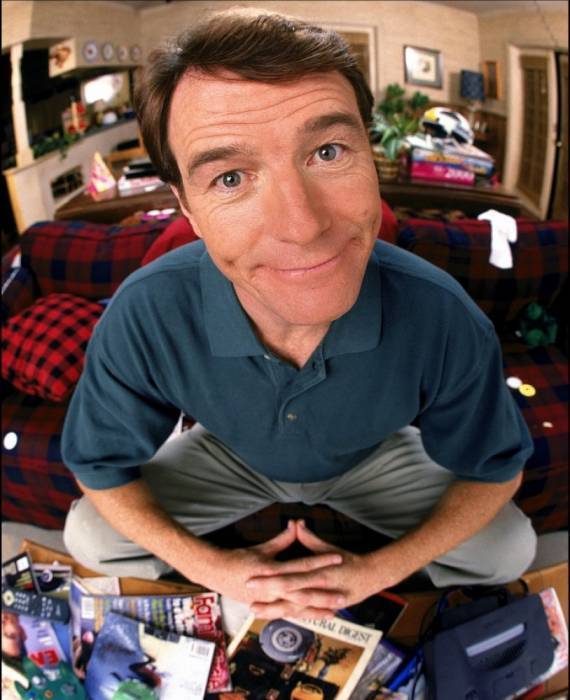 Image Source/Malcom in the Middle Wiki Fandom
Before his stellar performance in Breaking Bad that we now know him by, Cranston was always Hal, the 'dad from Malcom in the Middle'.
It sure was quite peculiar watching him become a big time drug lord although he nailed it! And it just goes to show how what a robust actor Bryan Cranston really is!
23. His favorite episode from Malcom in the Middle is…
Cranston's favourite episode on the show is Malcom in the Middle: Rollerskates.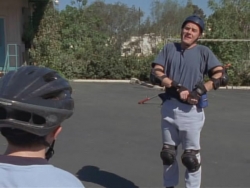 Image Source/Wiki Fandom
Why? Because he spent over six weeks learning how to roller skate!
24. Cranston directed a few episodes of Malcom in the Middle
We already know that Cranston is a seasoned screenplay writer and director himself.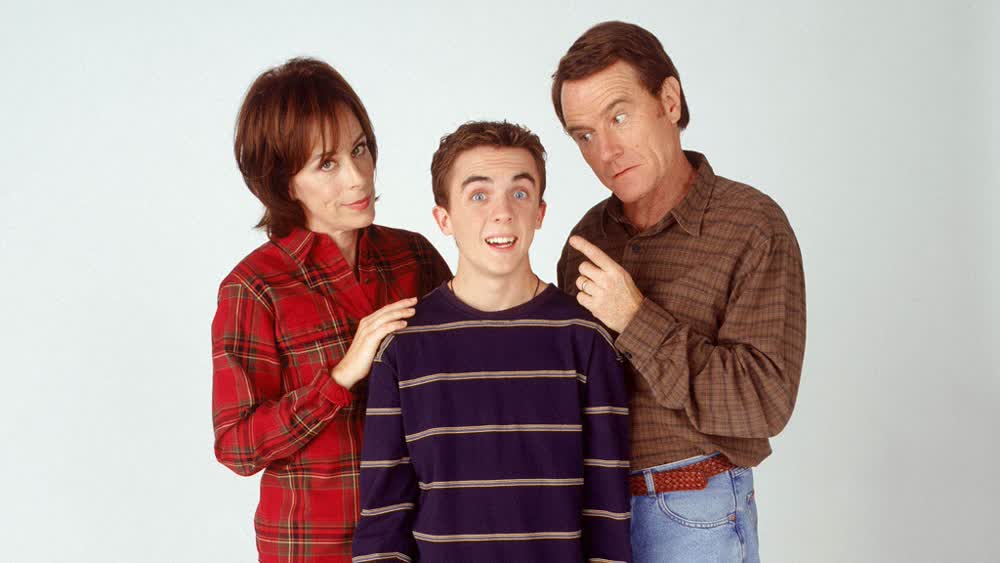 Image Source/Sky.com
But what you might not know is that he actually directed several episodes of Malcom in the Middle including Malcom in the Middle: Vegas, Malcom in the Middle: Dirty Magazine, and Malcom in the Middle: Experiment.
25. Bryan Cranston loves baseball
Cranston is a proud baseball lover and supporter of the LA dodgers. He also played the sport when he was growing up.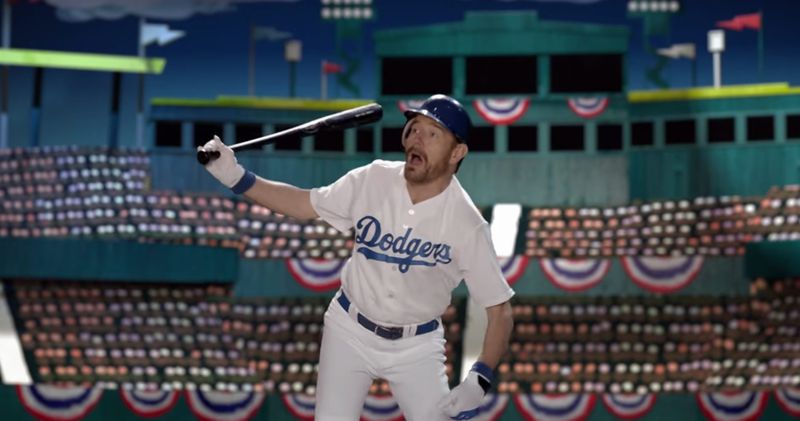 Image Source/NY Daily News
When we say proud, we mean he collects baseball memorabilia! Thanks to his wife, Cranston got to celebrate his 40th birthday party at the Dodger's Stadium.
Once during an Emmy acceptance speech, Cranston famously said that he loves his wife and daughter more than baseball.
26. We can thank Walter White's iconic 'tightey whities' to him
Breaking Bad writer Vince Gilligan initially gave Cranston the option to scrap the now popular white underwear that Walter White cooks in fearing that he would feel uncomfortable. He even offered him a complete costume change.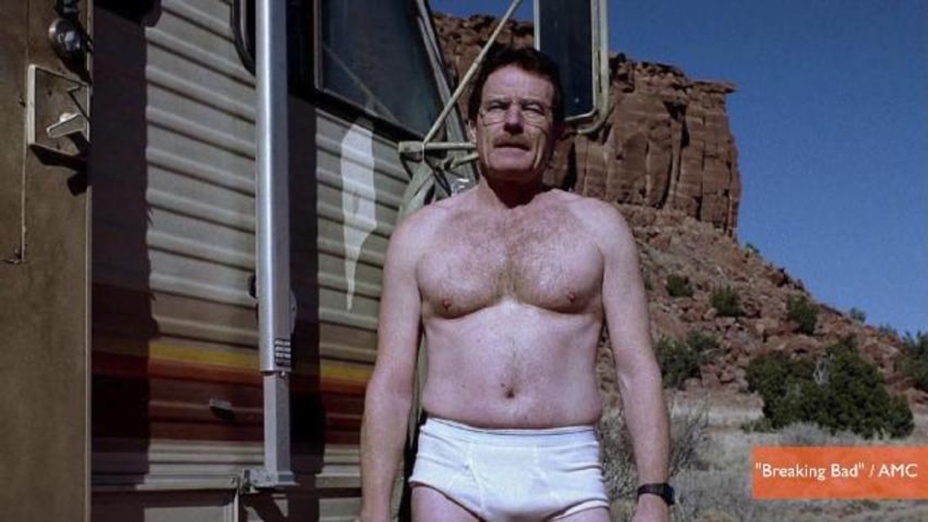 Image Source/Dailymotion
Nevertheless, the committed actor replied:
"That's what I'm going to wear. Because that's what's right for the character."
27. He actually knows how to cook meth
In preparation for his role on Breaking Bad, Cranston shared that he received actual lessons from DEA agents on how to cook meth.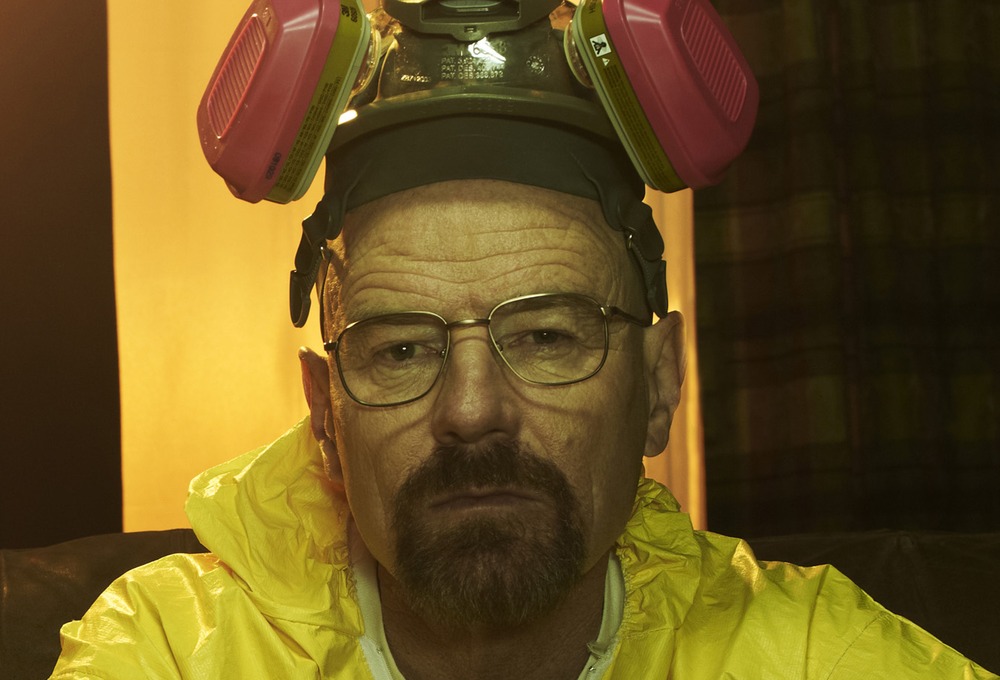 Although he took some classes, he claims that he never actually got to cook a batch.
28. Bryan Cranston almost didn't get the role of Walter White
Cranston wasn't the initial first choice for the role. However, since both John Cusack and Matthew Broderick declined, the part was finally offered to him.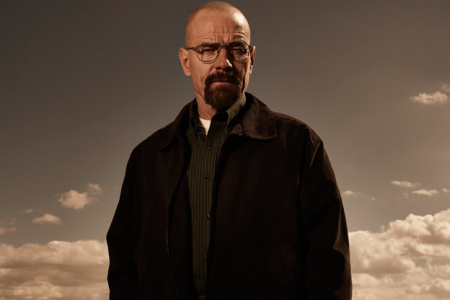 Image Source/Rolling Stone
There was some caution from the show executives at the start since like most of us then, we only knew him from Malcom in the Middle.
But since writer Vince Gilligan worked with Cranston years before, he convinced them by showing an episode of The X-Files where he played a conflicted racist whose head was going to explode.
29. Cranston is currently married to Airwolf star, Robin Dearden
The husband and wife met on the set of the 1968 CBS series, Airwolf. In fact, Dearden first met Cranston when he had a gun to her head as she played his hostage on the show. At the time, nothing happened as they were both attached to other people.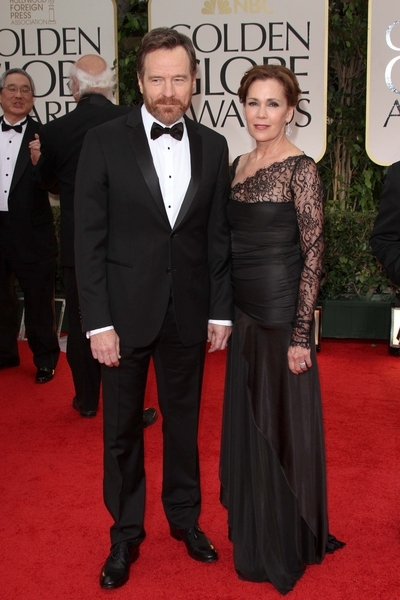 Image Source/American Superstar Magazine
One year later, they ran into each other again and the romance took off! Cranston and Dearden have been married for 30 years and counting making them one of Hollywood's role model couples! Together, they have one lovely daughter, Taylor.
30. Cranston's unique proposal
Bryan Cranston is a truly a unique man, and he comes up with the most unique ideas. Tired of the usual down-on-one-knee proposal, and nervous to bits, he invited Robin to take a bath with him! Why? Because he tied the engagement ring on his baby toe of course! Who would've thought?!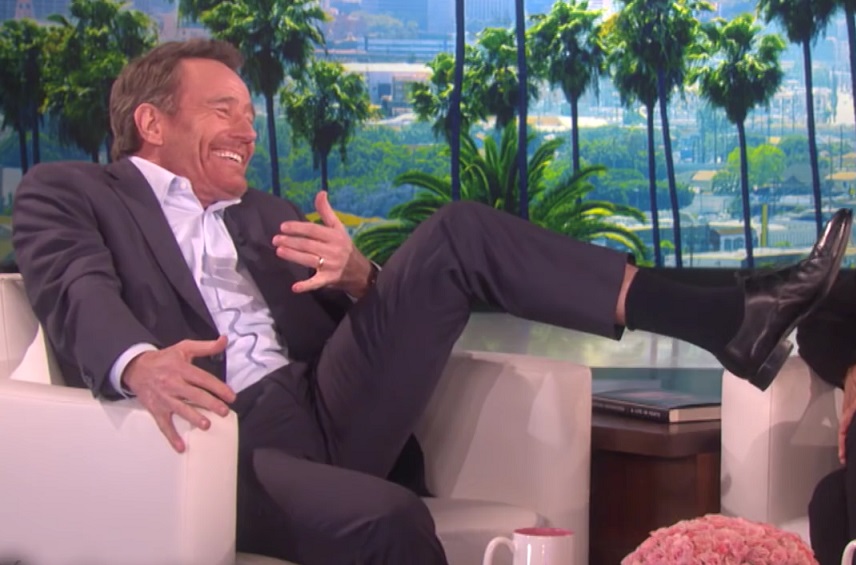 Image Source/Hello Giggles
Before giving her the ring, Cranston reportedly made a speech about how much he loved Robin. And when he finally presented the ring, the said:
"Here's your ring, but I can't reach it. Take the ring off my toe."
31. Cranston's first wife was a writer
Bryan Cranston's first wife was writer Mickey Middleton. The pair were together from 1977 to 1982. When asked why their relationship didn't work out, Cranston shared that they simply weren't in love. He said: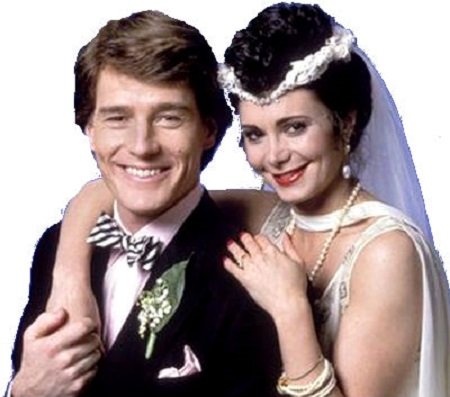 Image Source/AllStarBio
"She wanted more than anything a house, a baby and to be in the church choir, and by the time I was courageous enough to face that we were already married. We realized we loved each other as people but weren't in love with each other."
The relationship ended amicably.
32. He was stalked by a woman named Ava
While Cranston's relationship with Middleton ended nicely, Cranston shared a story about a woman named Ava whom he briefly dated, who wasn't so agreeing when he ended their relationship.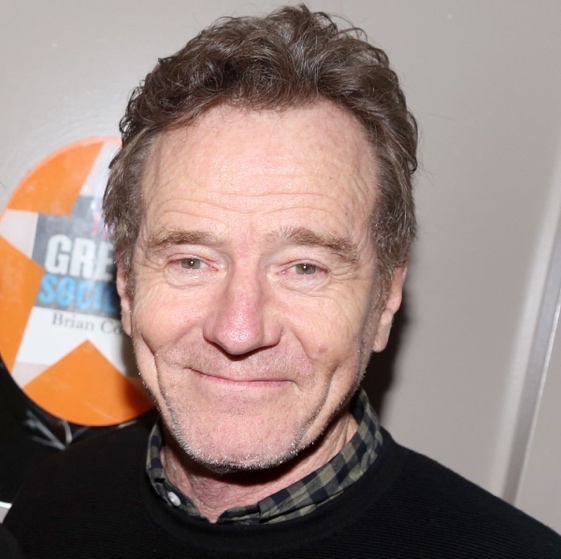 Image Source/Vulture
He shares this story in his autobiography titled A Life in Parts where he claims Ava stalked him all the way to New York when he landed an acting gig there. Cranston said that she would leave threatening messages and follow him everywhere.
In his book, Bryan goes deeper into sharing that he even fantasized about killing Ava after she came to his apartment.
33. Cranston regularly goes to therapy
Realizing he had a bad temper after thinking about killing Ava, Cranston turned to therapy where he learned to channel his anger into his characters.
Image Source/Dothan Eagle
Cranston has always been advocating attending therapy as it has helped himself and his siblings cope with whatever was going on at home. He also says that therapy is among the reasons why his marriage has lasted this long.
34. Cranston and his wife were caught having sex on a train!
Among the OTHER reasons why the Breaking Bad star is still with his wife is because they certainly know how to have a good time together even after being together for more than 30 years!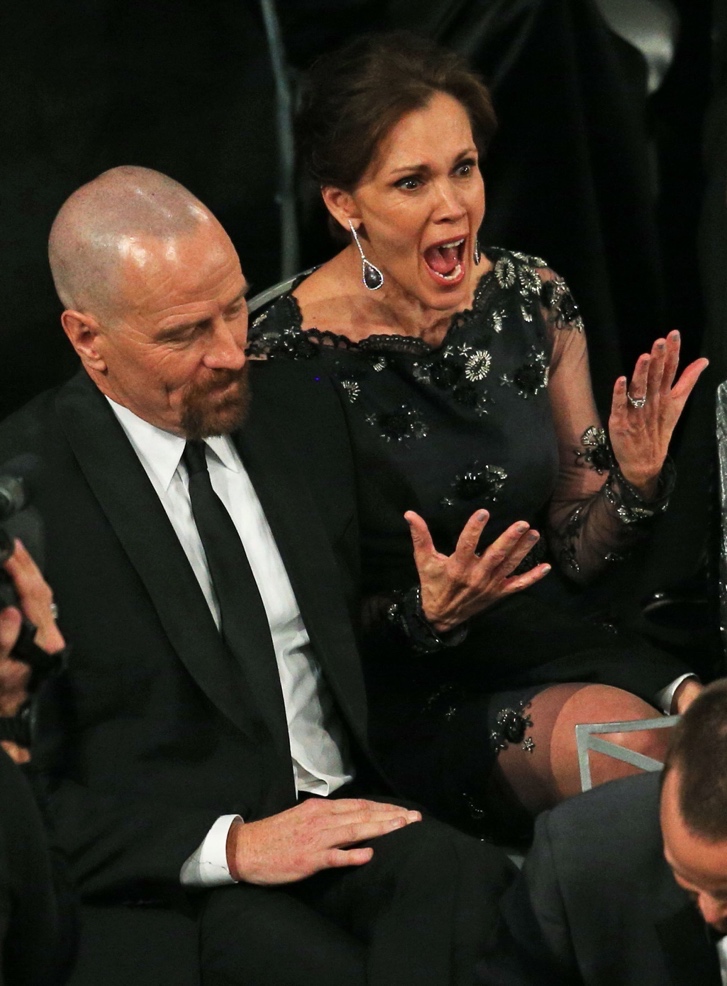 Image Source/Pop Sugar
During their 28th wedding anniversary, the couple took a trip to Europe where they were on a train from Switzerland to Italy. The train ride took 50 minutes through a tunnel which the couple used to their advantage.
Apparently, they were told by their tour guide that it is a tradition to have sex on the train.
35. Bryan Cranston's daughter was also in Breaking Bad
Taylor Cranston was born on February 12th 1993. If you're wondering, she's 28 years old this year! Having two successful parents in acting, it was only natural that Cranston's daughter also developed an interest in acting.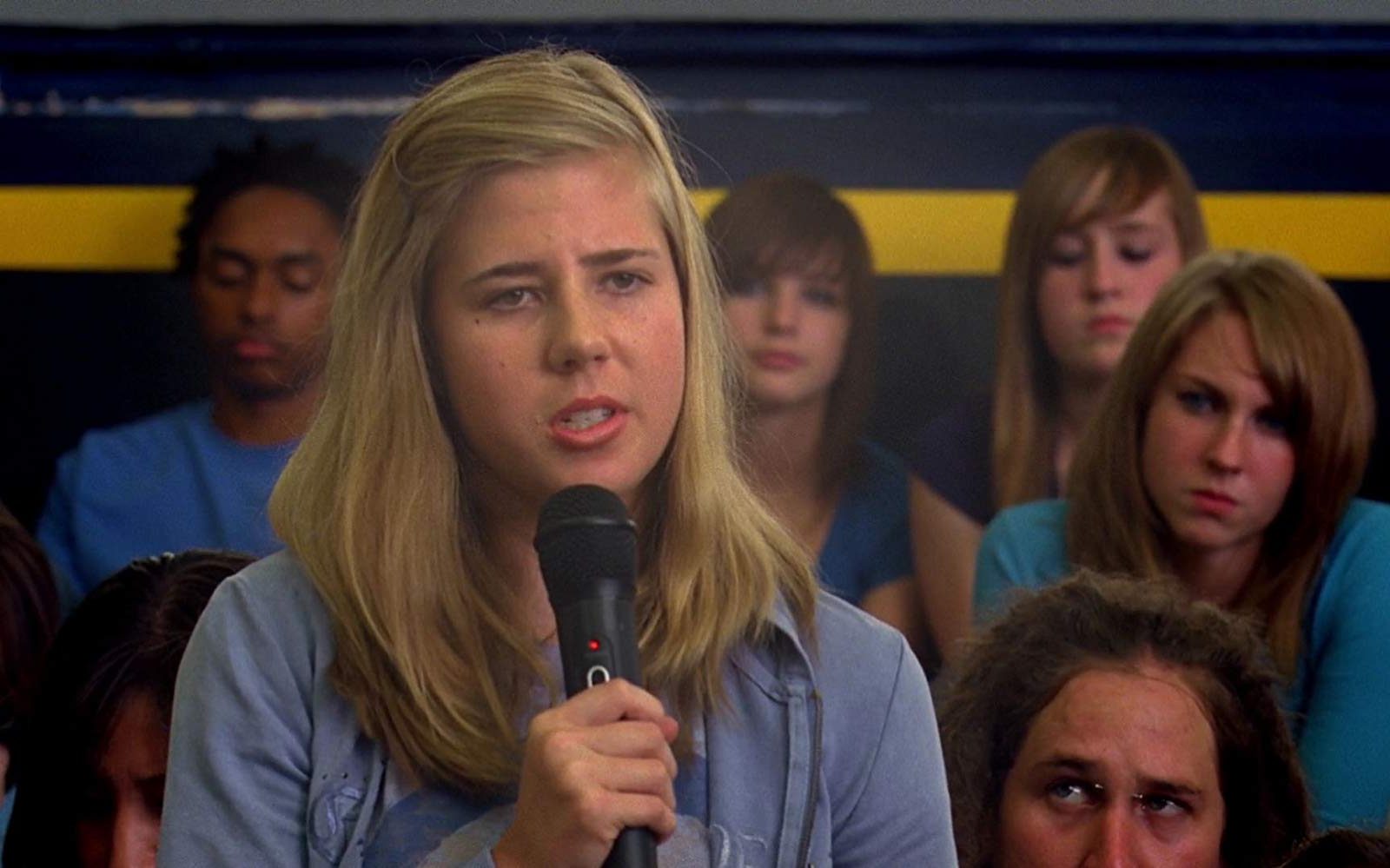 Image Source/Reddit
She appeared in several shows and movies. You probably missed it, but she briefly appeared in Breaking Bad playing the role of a sad girl. Taylor attended the University of Southern California.
36. Quick Breaking Bad facts:
Years after the popular blockbuster hit the screens, many interesting behind the scene facts has come to light. Not only might they blow your mind, but they also create a deeper sense of relationship between fans and the show.
After the scene where Walter watched Jesse's girlfriend die from a drug overdose, Cranston reportedly cried for 15 minutes

Remember when Walt tossed a whole pizza onto the roof of his house? He did the throw in a single take

Does Gus Fring's last moment of having his face fried off seem like something familiar from another AMC series? If you're thinking The Walking Dead, you're right! Gilligan sought the expertise from the series' prosthetic-effects team and the entire project took several months.
37. Bryan Cranston's Breaking Bad tattoo
To commemorate his amazing time on the show, Cranston and co-star Aaron Paul went out to get tattoos after they were done filming the final episodes.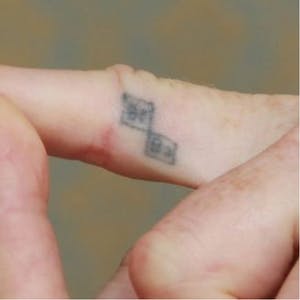 Image Source/Tattoodo
His tattoo is located on the side of his ring finger where he says it makes him smile whenever he catches a glimpse of it.
38. Cranston is the winner of 3 consecutive Primetime Emmy Awards
It's a huge honour to win even just one Emmy Award but of course Cranston seeks to be one of the very few to have ever won the Primetime Emmy Awards for Outstanding Lead Actor in Drama Series for three consecutive times!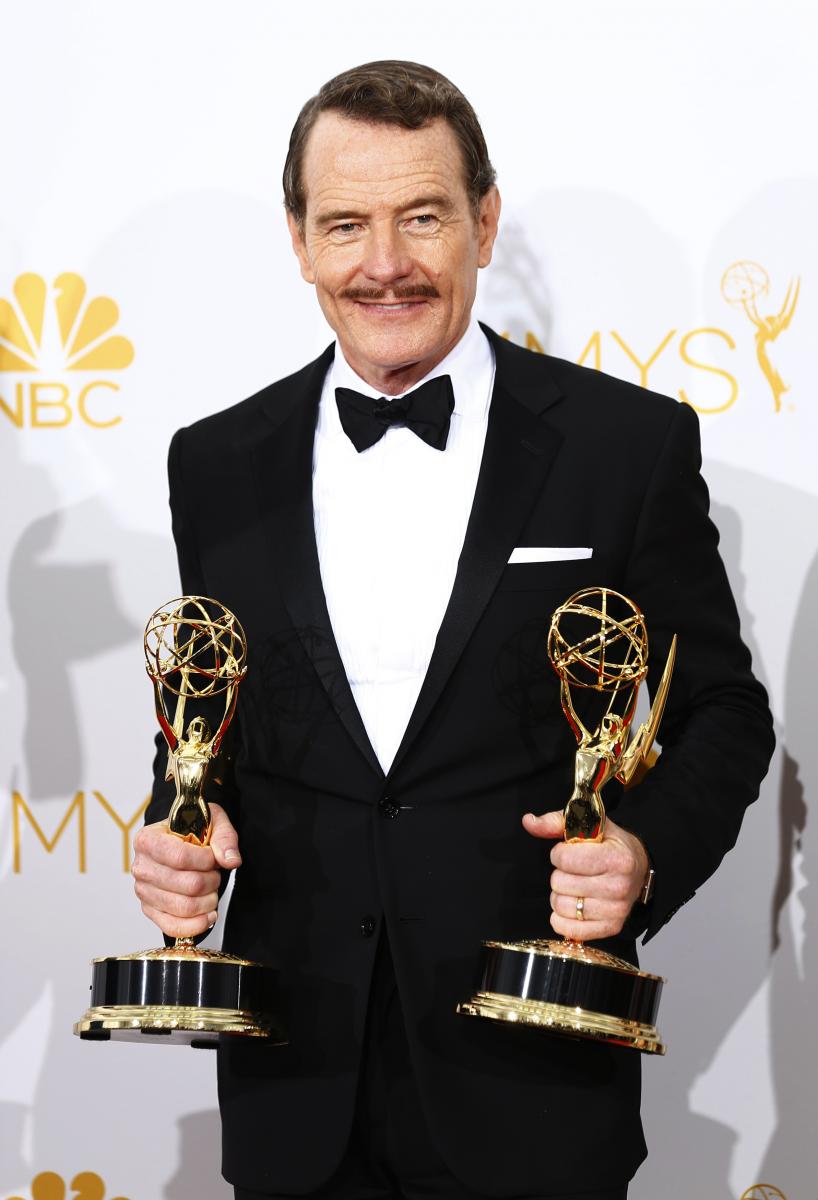 Image Source/International Business Times
All three Emmys were for his role as Walter White in Breaking Bad.
Besides this award, Cranston has also been nominated for the Academy Awards for Best Actor for his role in Trumbo in 2016. He was also nominated for Best Film Actor in a Leading Role for the same movie that same year at the British Academy Film Awards.
39. Cranston is in the Breaking Bad spin-off Better Call Saul
Better Call Saul is a spin-off of Breaking Bad that delves deeper into the lives of several supporting characters such as Walt's lawyer Saul (Bob Odenkirk) and Gus' hitman, Mike (Jonathan Banks).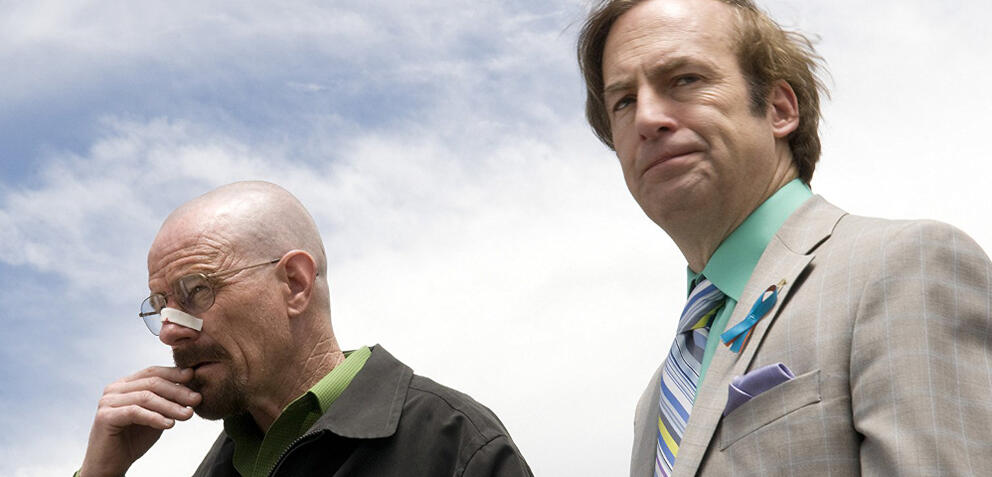 Image Source/Moviepilot
If you've just finished watching Breaking Bad and you feel an odd emptiness, we suggest you watch Better Call Saul! We think it's just as good, but without the explosions! Also, Cranston makes an appearance.
Better Call Saul received 39 Emmy nominations for the first five seasons. Bob Odenkirk, the actor who played the part of Saul received four nominations in the category of Outstanding Lead Actor in a Drama Series. Meanwhile, Jonathan Banks who played Mike and Giancarlo Esposito, Gus, were nominated for Oustanding Supporting Actor in a Drama Series.
40. Things Bryan Cranston owns:
Below are some things Bryan Cranston owns that we thought you'd like to know: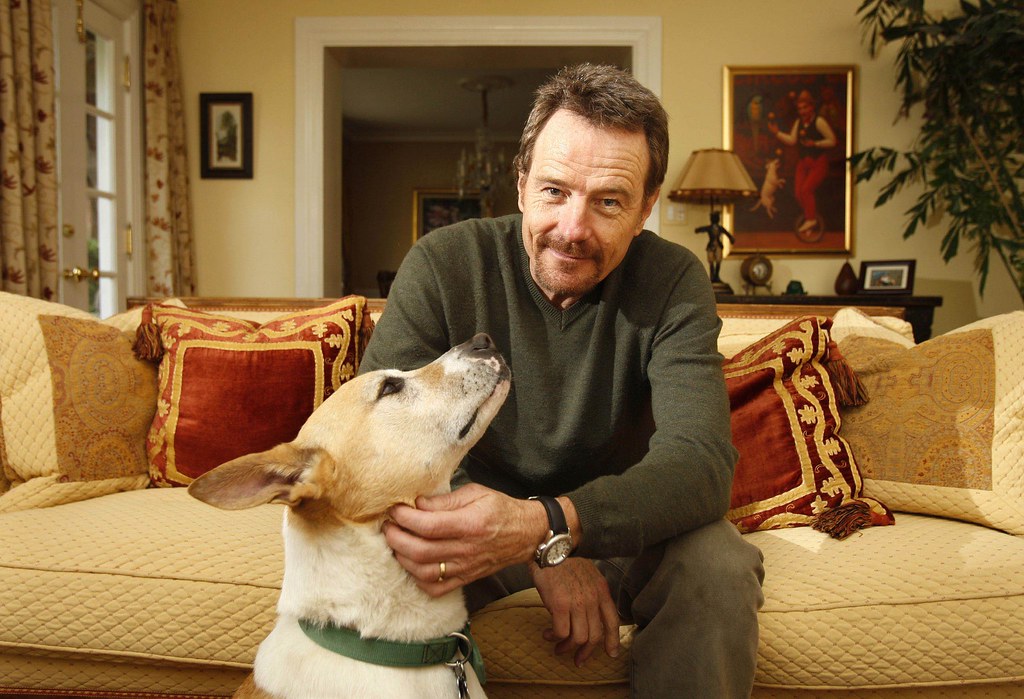 Image Source/Flickr
A pet dog named Sugar whom he saved from a local LA pound.

Cinemas Palme d'Or – an independent theater in Palm Desert, California. Walter is part-owner

A beachfront home that is currently for sale for $4.995 million
41. In 2007, Cranston bought a beachfront home for $2.5 million
He bought the home in Ventura County for $2.5 million and proceeded to demolish it so he could build his own home from scratch.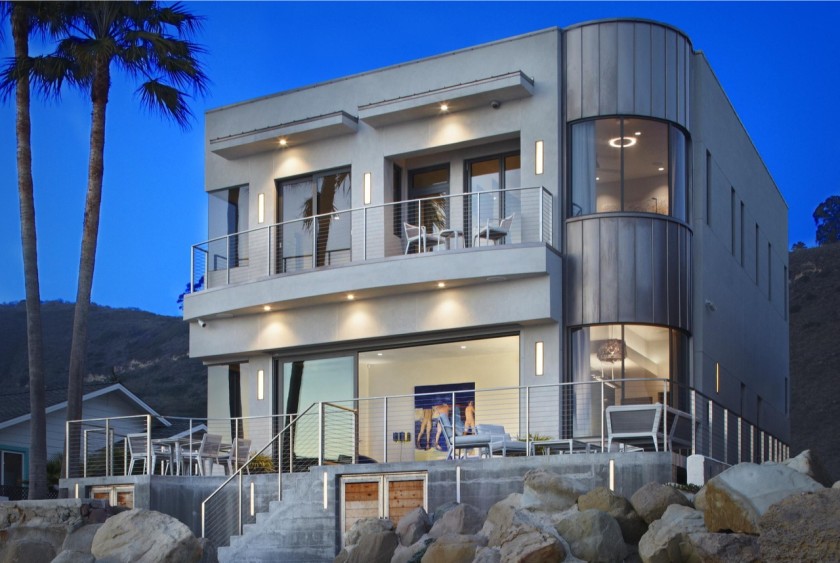 Image Source/LA Times
His home was custom-designed with green specifications and it took until 2012 for construction to finish.
Cranston's home qualifies as a 'net-zero home' which means it produces less energy than it uses up. The home was listed for sale on February 2021.
42. He did a mom joke on a fan at Comic-Con
One of the reasons why we love Bryan Cranston is that he's quirky and witty! In 2013, Cranston attended Comic-Con in San Diego where he blended among the crowds in a Walter White mask.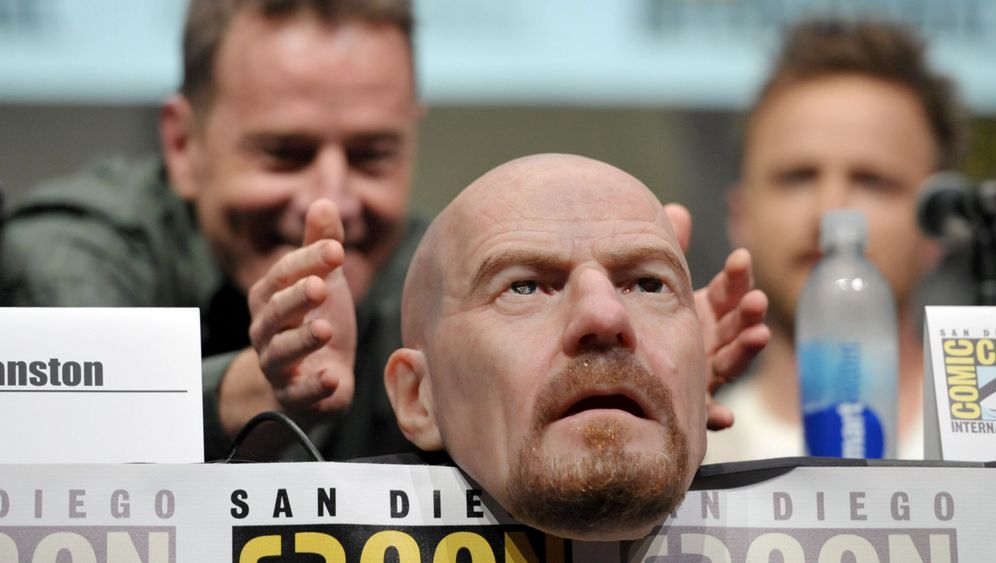 Image Source/Spiegel
At a panel where fans were asking the actor questions, a fan asked about his experience filming in Alburquerque. Without spoiling the punch line, it went a little like this:
Q: "My question is – because I grew up in Alburqueque – was there any cool places, anything that you liked being there? How was it? It's my hometown, so I want to know. How'd you like it? Did you have fun there?
A: "Yeah, I'd go and visit your mother once in a while."
Ouch!! We sure hope the fan applied enough ice for that massive burn!
43. Bryan Cranston's net worth is currently at a whopping $40 million!
As you can already see from his extensive list of achievements in almost anything he does, it is unsurprising to know that Cranston has an estimated net worth of $40 million! Nevertheless, it sure is impressive!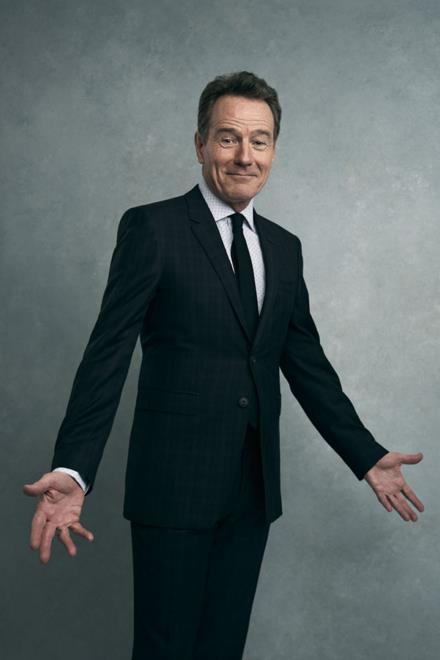 Image Source/Pinterest
A large portion of Cranston's net worth comes from his acting career as it came to light that the actor was earning $225,000 per episode for Breaking Bad. Besides this, he was also busy in a bunch of big films like El Camino: A Breaking Bad Movie and Trumbo.
Bryan Cranston also published an autobiography in 2016 titled A Life in Parts. If you want to get to know the actor in depth, his autobiography is where he shares his experiences and his thoughts as he went through each of them.
Congratulations! You've made it through the list! Now you know more facts about Bryan Cranston than anyone else! And you can bet that this list will keep growing as we learn even more about the impressive actor, screenwriter, producer, voice actor, creative gift giver, dog rescuer, mom joke maker, and all-round nice guy, Bryan Cranston.
Be sure to check back for more Bryan Cranston updates!