By Anna Collins
22nd February 2021
You has had everybody completely gripped. Over 43 million people have tuned in to watch this psychological thriller. And, it's everyone's worst nightmare – it shows the worst and most extreme forms of love/ dating (or rather, obsession in this case).
Thankfully, things are a lot less messed up when it comes to the cast's real love lives. So here are who the cast are really dating in real life.
Joe Goldberg
The character of Joe is someone who will keep you up at night, he's obsessive, controlling, a stalker, and also a murderer. We meet Joe, the main character of YOU in episode 1. He first seems to be an endearing bookworm.
He soon becomes infatuated with a woman named Guinevere Beck after she enters his bookstore and he begins to stalk her in a variety of ways to find out everything about her and make her fall in love with him. His obsession grows and grows and becomes more and more manipulative and out of control. He tries to control all of the aspects of her life. And, he uses violence to stop people from getting in the way of his relationship.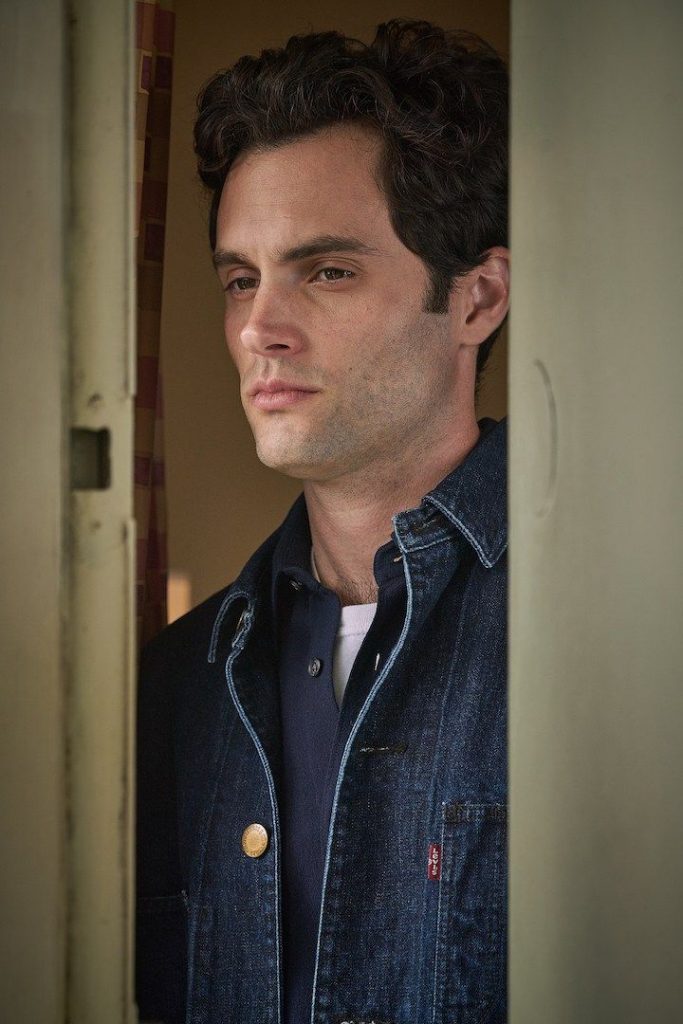 (Image source/ theculturednerd.org)
Joe then moves to Los Angeles, to escape his past. But he meets a chef called Love Quinn. He quickly begins his toxic pattern of behaviour again, becomes obsessed, and kills people for getting in the way.
At the same time, his past rears its ugly head and this is when we realise, he has done this all before, even before Guinevere Beck We discover his ex-girlfriend called Candace who he thought he had killed.
Penn Badgley
Penn has had a pretty exciting love life off-screen. It started back in 2007 when he dated Blake Lively, his Gossip Girl co-star. At the time, this was what every fan wanted to hear – our favourite couple on screen were also together in real life.
They were together for 3 years and when it came to their break up, they kept it pretty secret and most people didn't even know until a long time after. Thankfully, they kept things civil and friendly, otherwise filming for the next two years of Gossip Girl would have been pretty awkward.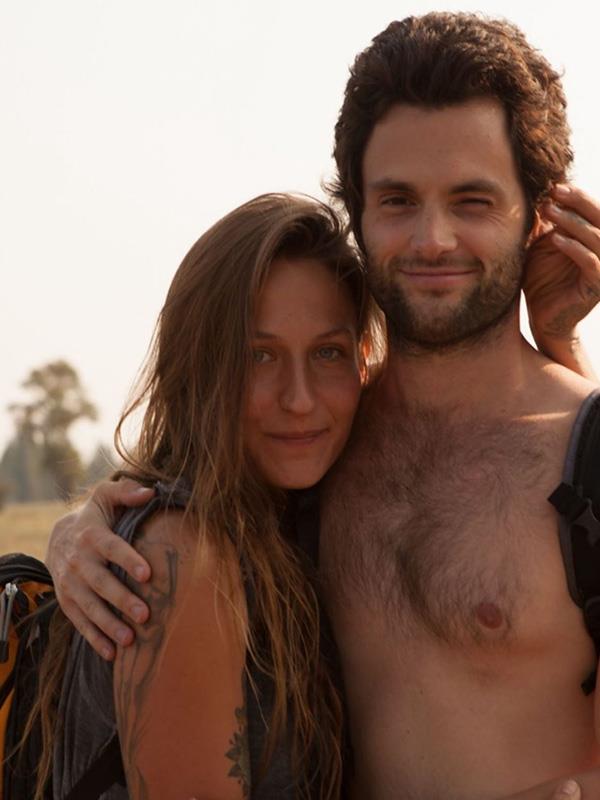 (Image Scource/ newtolove.com)
After his split with Blake, he moved on with Zoë Kravitz – another familiar face that we all know from the Hollywood world. The pair dated for two years from 2011 until 2013 and again, the split was completely amicable.
Then, he started dating Domino Kirke around 2014 and in 2017 the pair married. After his trials of dating in the limelight, he now keeps his marriage very much under wraps. Domino has a son called Cassius Riley from a previous relationship, with who Penn is now a step dad and has a very close bond.
Love Quinn
We meet Love as an aspiring chef in LA who is working at a grocery store. What we don't know when we meet her is that she is like the female version of Joe. Love meets Joe at the shop when she was shopping for her dinner. But she'd planned this meeting and hatched a plan to try and get to know him. Things pretty quickly escalated and they fell in love.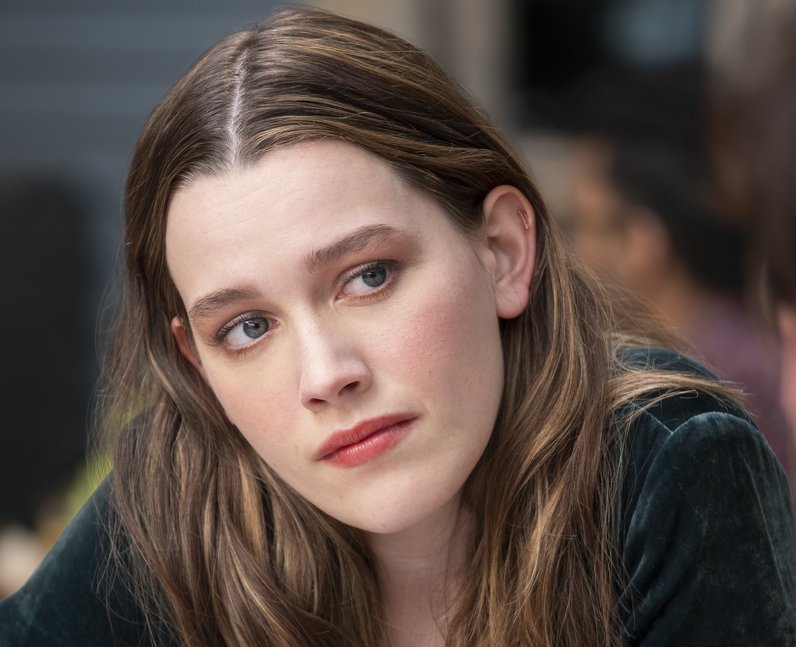 (Image Scource/ PopBuzz.com)
Unfortunately, things didn't go smoothly and when Candace appears on the scene Love is suspicious and digs deep into their past. Love discovers Joe's lock-up but instead of being horrified, she likes it. When she discovers Delilah's role in Joe leaving, and finds her in the cage, she kills her. She then precedes to split the throat of Candace with a broken bottle, killing her too. Love turns out to be an obsessive stalker and murdered just like Joe. But this relationship surely cannot work. Who knows what Is in store for these two?
Victoria Pedretti
Victoria Pedretti is 25 years old. She first came to our screens in 2018, when she played Eleanor "Nell" Crain Vance, one of the siblings in the Netflix horror series The Haunting of Hill House. Then she plays Leslie Van Houten, a fictional version of the Manson Family member in Once Upon a Time in Hollywood.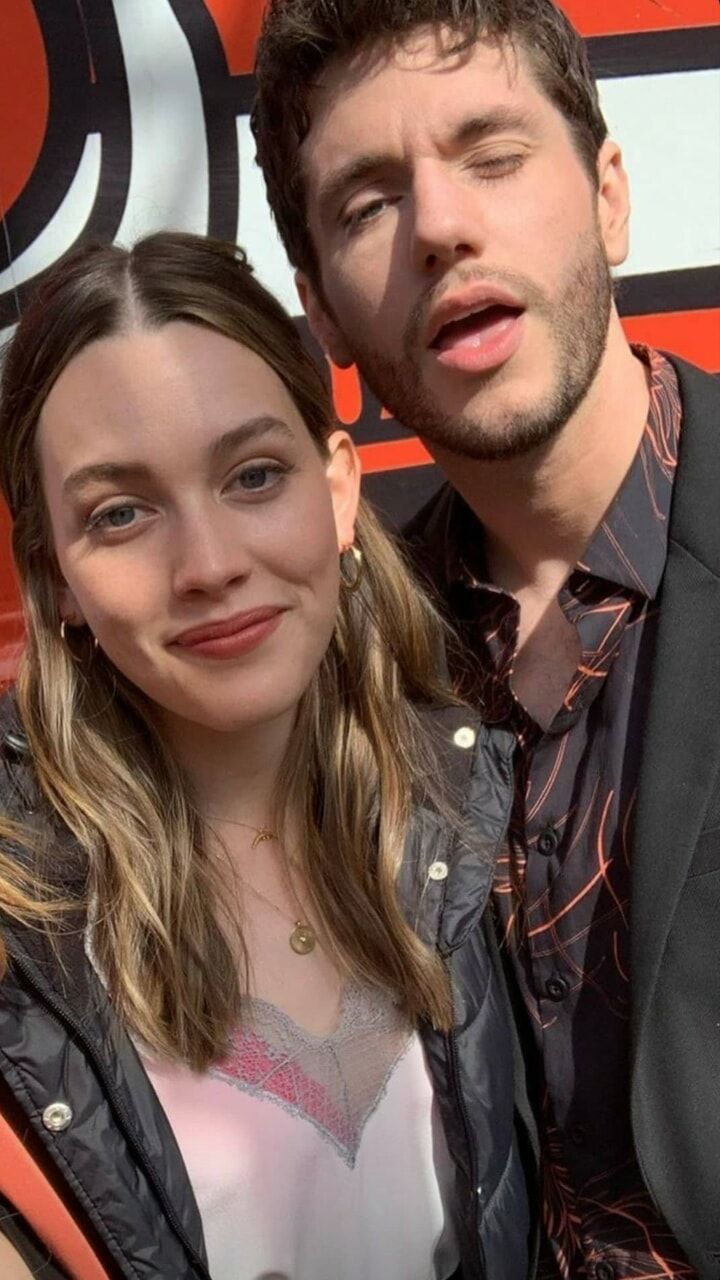 (Image Scource/ Pinterest.com)
She has a very close relationship with her parents who have always supported her dreams to become an actress. In terms of her love life, she has somehow managed to avoid any romantic links or speculation. It seems, that despite her huge following she has managed to fly under the radar. So, although we assume, she is single, as she attends events either alone or with co-stars, there's no telling if the star has a secret boyfriend that she is just not sharing with us.
Candace Stone
Candace is one of those characters where you can't help but dislike her, even though you shouldn't. Because, she's intent on getting revenge, and who can blame her really> She is buried alive after all.
Candace is plagued first by Joe and then by Love. When we first hear of Candace, it is through flashbacks in season 1. But she comes back properly in season two. We discover that Candace had cheated on Joe, and then left him declaring she bever loved him.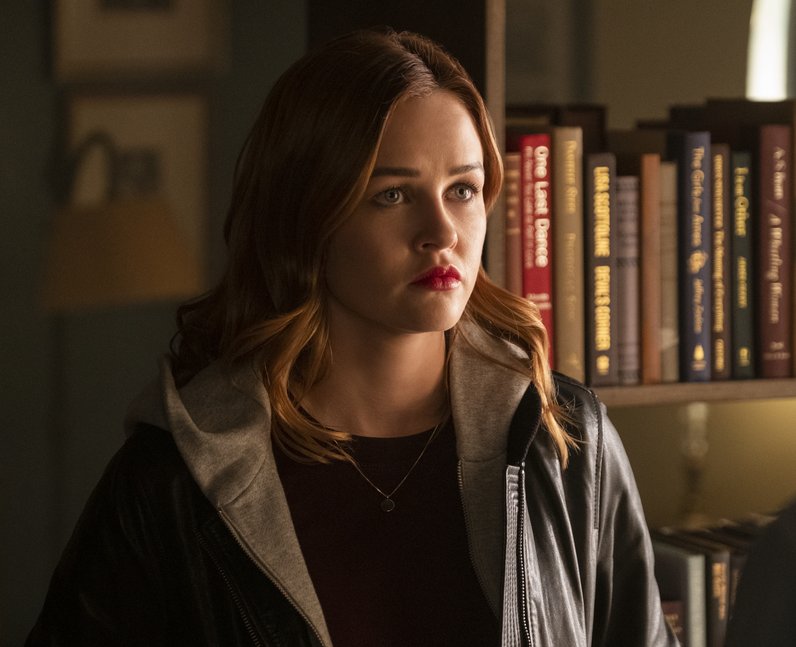 He (Image Source/ Pinterest)
kidnapped her to stop her from leaving him when she tried to run he ended up knocking her out. He believed he had killed her and so buried her in a shallow grave. She woke up and crawled out of the dirt but she stays quiet and isolates herself for a long time.
Then, she appears in Mooney's book store, having read Beck's book The Dark Face of Love, and suspects Joe's involvement. She threatens Joe and says she will expose him for what he is. Candace tells Love who she really is and who joe really is. She also shows Love Delilah's body to try and reveal to her what he is like. But, to everyone's shock, Love ends up killing Candace and releases Joe.
Ambyr Childers
Amy Childers was born in Arizona and brought up in California with her parents and two sisters. She's had a very successful career and she's probably most well known for her roles in the likes of Dickie Roberts: Former Child Star and The Master, as well of course, as You. As well as acting she also co-creates jewellery for her line called Ambyr Childers Jewellery.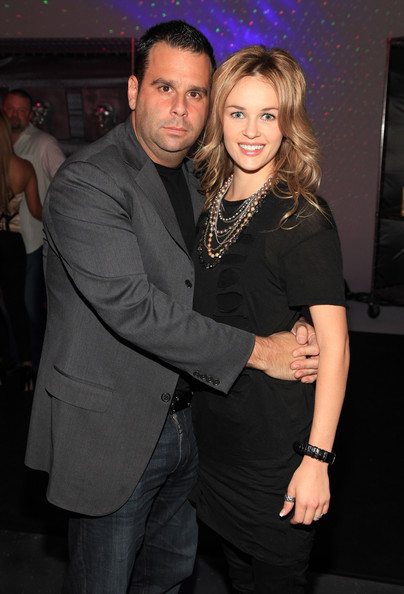 (Image Scource/ tpdri.com)
In 2009 she married film producer Randall Emmett. In 2010 they had a daughter called Ryee Emmet and in 2013 they went on to have their second daughter names London. Sadly, in 2015 they filed for divorce and it was a very messy end. By 2017 they had officially separated. She then found love with Jeff Tinsley and in January 2018 the couple got engaged. Jeff has 3 children from his prior relationships and Ambyr has welcomed the children into her life with open arms.
Guinevere Beck
Beck is probably one of the most likeable characters in the series because she has a good heart. Guinevere Beck is a character that appears throughout season 1. She meets Joe at a bookstore and they immediately hit it off. He very quickly becomes obsessed with her and starts stalking her. During this time, she has a rocky relationship going on with a guy named Benji. She's upset when he disappears, she doesn't realise that Joe has killed her because he was jealous of their relationship.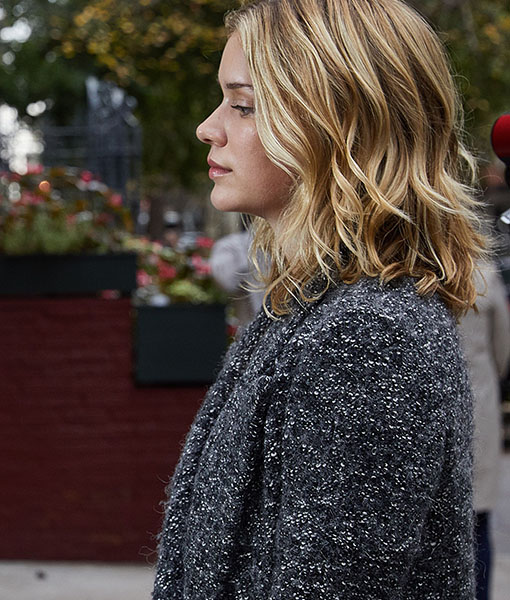 (Image Scource/ nycjackets.com)
They become an official item and have a pretty up-and-down relationship. Joe's clingy and jealous behaviour pushes Beck away so she ends it. But they get back together when she's jealous of his new relationship with Karen Minty. She starts to get suspicious about Joe's ex-girlfriend Candance whose name keeps surfacing. She starts an affair with Dr. Nicky but begs for Joe's forgiveness. However, she then discovers his box of souvenirs hidden in his bathroom ceiling, including a jar of Benji's teeth. Joe locks her into the glass cage, and when she escapes one day, he ends up strangling her to death.
Elizabeth Lail
Elizabeth Lail is an American actress. She is best known for her starring roles as Amy Hughes in the supernatural horror television series Dead of Summer, her recurring role as Anna in the adventure fantasy television series Once Upon a Time as well of course as Guinevere Beck in You. She was born in Williamson County, Texas, and raised with her two parents and older sister in North Carolina.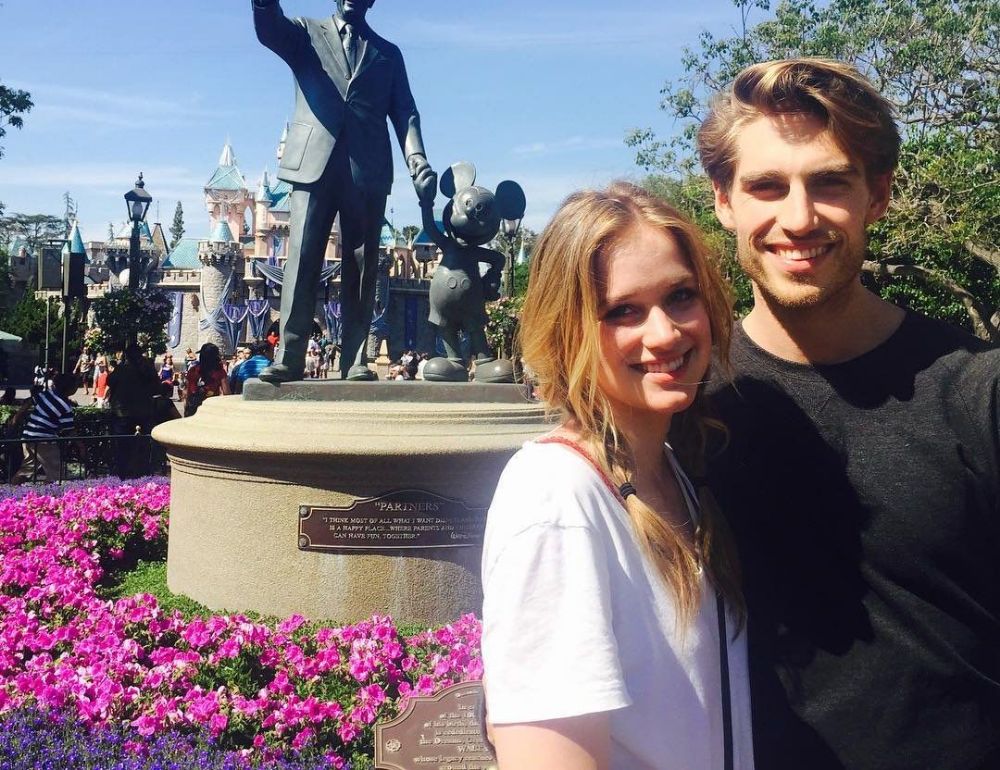 (Image Source/ Famousfix.com)
She has only had one previous relationship, which was with the Australian model and actor Julian Haig. The pair started dating in 2015 and spent three years together. They took various trips and vacations together including to Disney world. But, in 2017 the pair split. She has not been in a relationship since and seems to be focusing on work rather than her love life for the time being.
Ellie
In the series Ellie is 15 years old, she lives in Joe's apartment building in L.A and this is how unfortunately she and her sister Delilah become involved with Joe. She moved to the city to live with her older sister Delilah after her father died and she had a strained relationship with her mother. She is passionate about starting a career in film and is keen to make connections that will help enable this.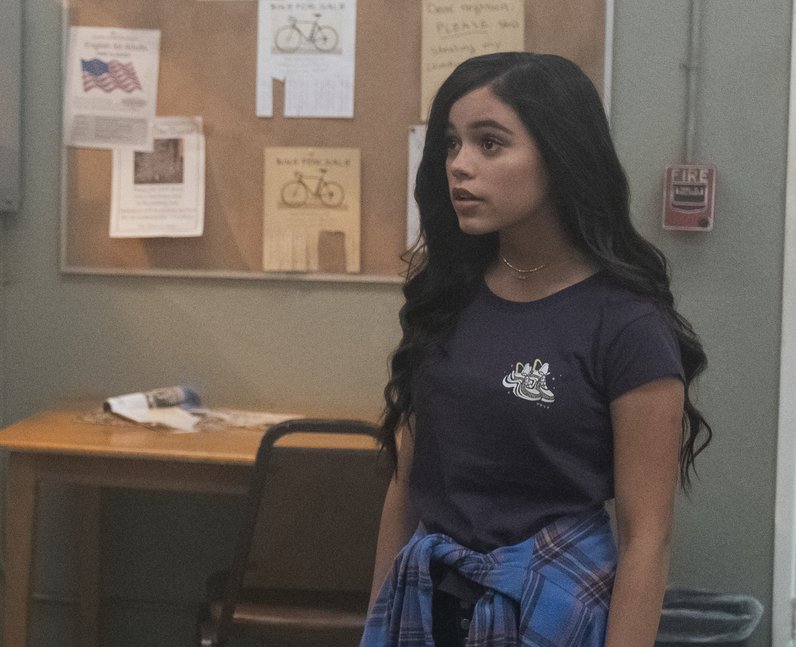 (Image Source/ PupBuzz.com)
So, she starts an unofficial internship with comedian Henderson who is actually taking advantage of young girls. After his death, she begins an internship for Forty Quinn. Her sister Delilah disappears and Joe tells her she will not come back so she has to leave L.A. She goes and Joe sends her money to sustain her life elsewhere.
Jenna Ortega 
You'll probably recognise Jenna Ortega for her many appearances in Disney productions. She started her career when she was just 8 years old. Jenna is just 18 years old and yet she has taken part in more than 15 television staples and blockbuster films to date. She's also proud of being Latina and her heritage and she believes it has been more of a battle to get to where she is today. She's still very young and her ambition in the acting world has so far taken priority over the world of dating.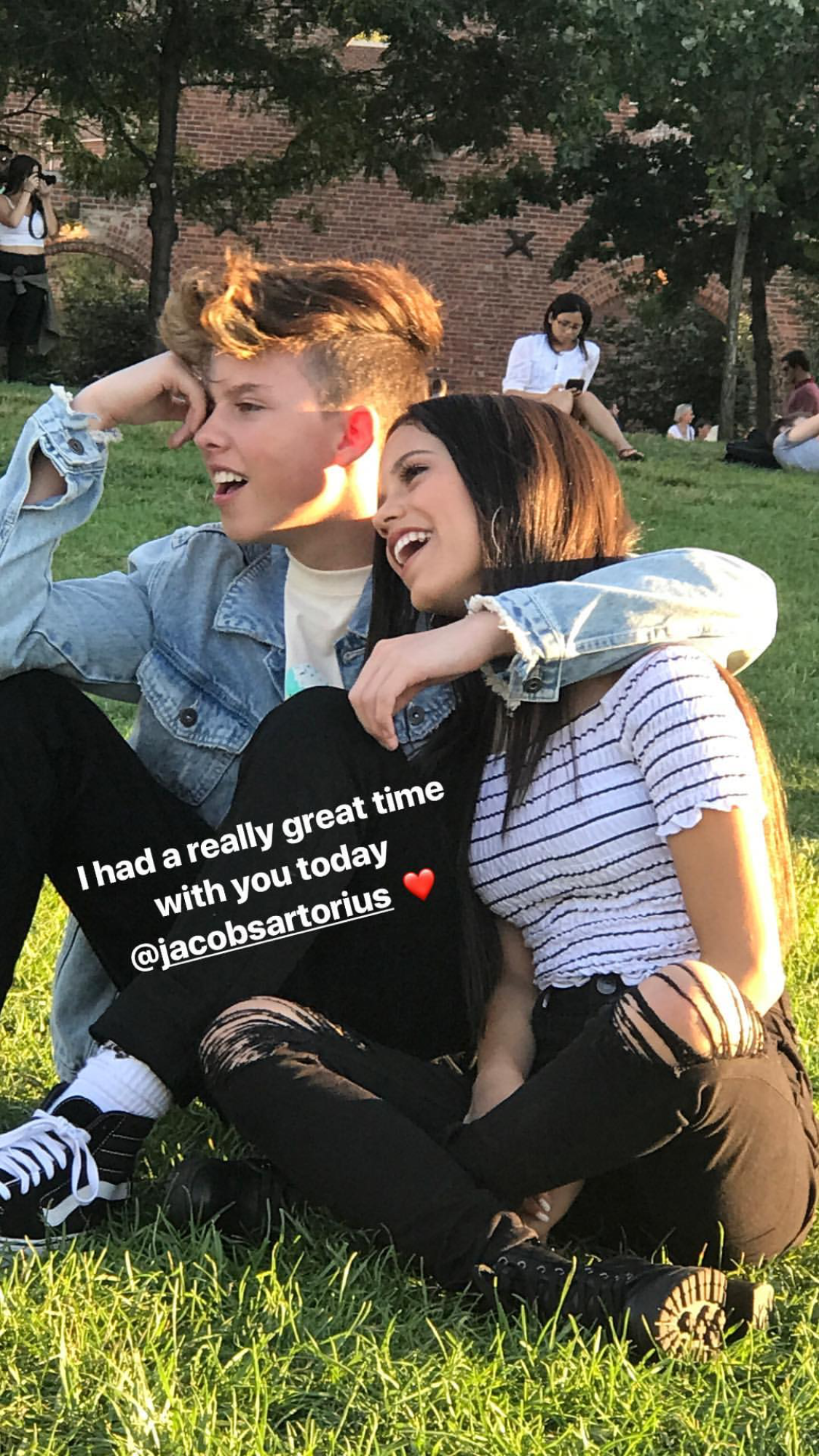 (Image Source/ Pinterest.com)
In fact, she says that according to the internet she's dated around 6 different guys. One of these men she was rumoured to have dated was Jacob Sartorius – but she insists they are just friends. In fact, she firmly says that all of the speculations are false and that she has never dated any of these guys. She certainly knows her own mind and is set on making a name for herself and establishing her already successful career and that seems to be her sole focus right now.
Forty Quinn
Few first meet Forty in season 2, through his sister Love. Love is worried about introducing the pair as Forty is unstable and prone to jealousy. Forty Quinn is the troubled brother of Love. When Joe and Love first start dating, they go out of their way to try and make Forty comfortable with their relationship as he is very fragile.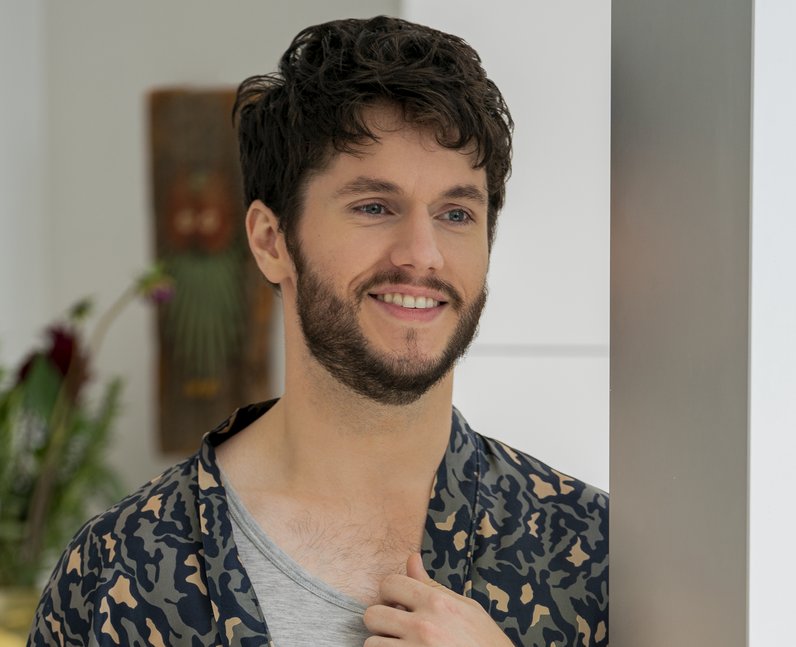 (Image Source/ PopBuzz.com)
Forty then meets Amy Adams, who is actually Candace, and the pair start dating. He has a very rocky relationship with both Love and Joe and he becomes completely entangled in their mess. He even stages a false kidnap that forces Joe to help him write his movie with him. In the end, Joe ends up shooting Forty as he ends up being another obstacle between him and Love.
James Scully 
Scully was born and raised in Texas and spent some time in England as a child when his father, who worked for the United States Air Force was stationed there. He went to University and earned himself a Bachelor of Fine Arts degree and he also went on to become a cycling instructor, which he pursued for 3 years. Then he made his debut in acting in 2016 with the web series drama series, Sublets and hasn't looked back since. Now, he is currently living with Mel Weyn, who is an actress based in New York.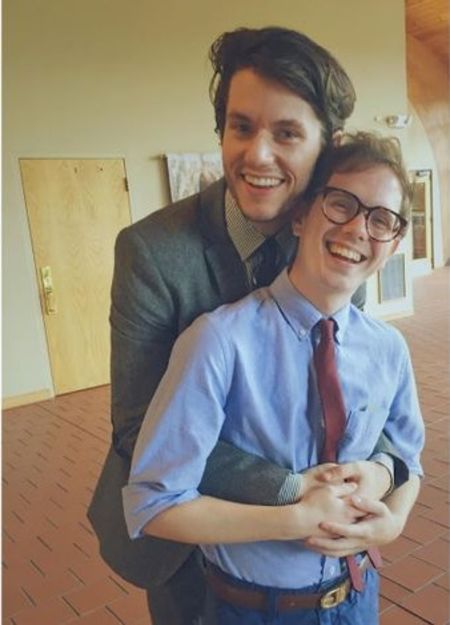 (Image Source/ frostsnow.com)
The pair did not meet because of their acting careers however, they met by chance at a friend's birthday party. They were friends for just 3 months the couple took a leap of faith and moved into an apartment together. The pair trusted each other within a very short space of time and established a very affectionate and genuine love for one another. Scully is openly gay and although he is not with anyone at this moment in time, he has been open about previous relationships with guys. He mentioned that his last boyfriend loved hot yoga and so they would go to hot yoga sessions with each other.
Delilah Alves
Okay, so Delilah wasn't a huge character in You. But nonetheless, she has made quite the impression. She was an independent woman who stood up for herself and her sister and fans were loving her.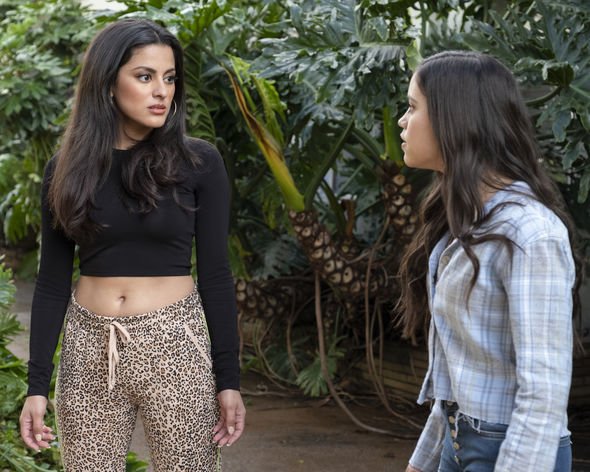 (Image Source/ DailyExpress.com)
It's no wonder fans took to her because she stood up for what she thought was right. Unfortunately, she ended up locked up in Joe's glass cage and she was murdered at the end of season 2. Fans were disappointed that we wouldn't be seeing more of Delilah.
She was a charming journalist who had worked really hard to get where she was and raised her younger sister who she was extremely protective of. It's no wonder fans took to her because she stood up for what she thought was right. Unfortunately, she ended up locked up in Joe's glass cage and she was murdered at the end of season 2. Fans were disappointed that we wouldn't be seeing more of Delilah.
Carmela Zumbado
Carmela Zumbado is fairly recent to the limelight and her breakout role was You. She did start acting in 2012 but took on smaller, less notable roles. When she was cast in the series, she was over the moon and took to Netflix to express her joy and gratitude, most likely knowing that this was her biggest role yet and would bring her fame that she hadn't really experienced yet. Because she is less well known than her cast members, due to her being more recently propelled into stardom – we know less about her private life.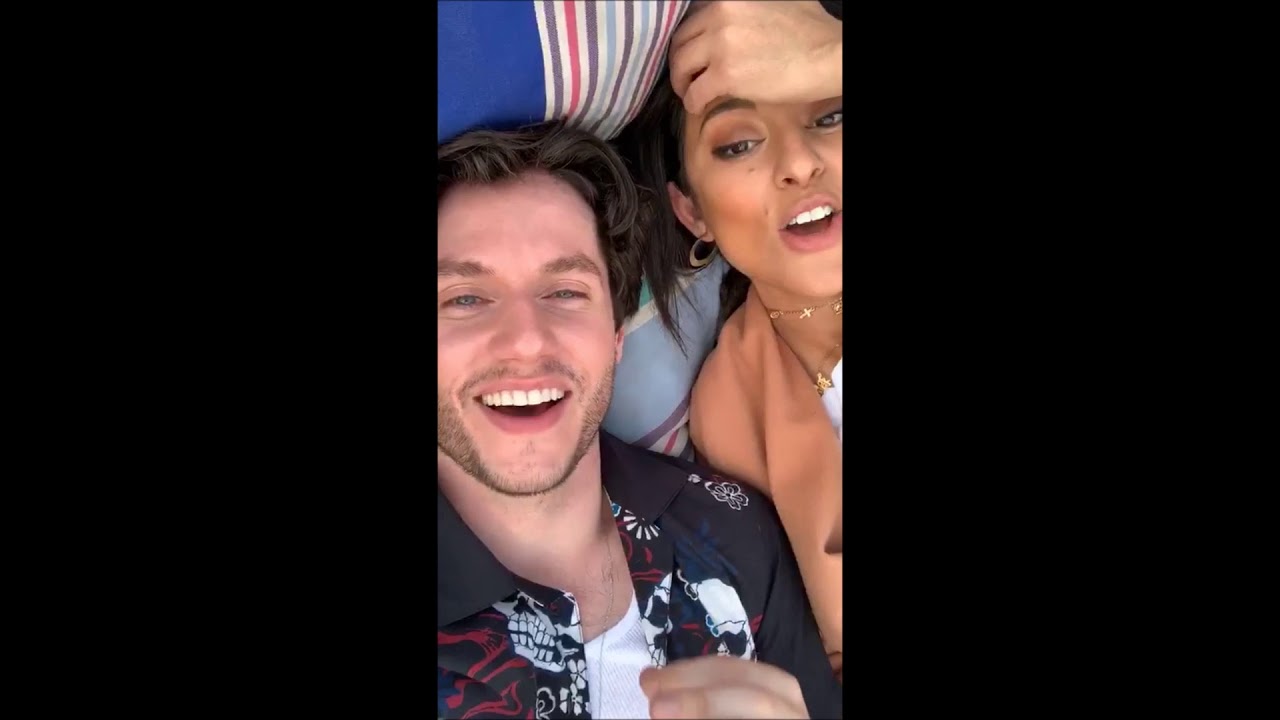 (Image Source/ YouTube.com)
And so, while it looks like there isn't that special someone on the scene at the moment, she is extremely close with her co-stars – particularly James Scully. On her Instagram post, she called him a work friend, to which he responded by saying "Work friends? How about SOUL MATES?! HOW ABOUT THAT?'. But she does deny that they are anything other than friends. She is also a very active supporter of the LGBT community and spreads positivity through her social platforms.
Lynn Lieser
Lynn Lieser doesn't have a huge part in the storyline of You, but we do meet her at various times throughout season one. She is one of Beck's closest friends in the series. She is part of the friendship group that they have which consists of Beck, Lynn, Annika, and Peach.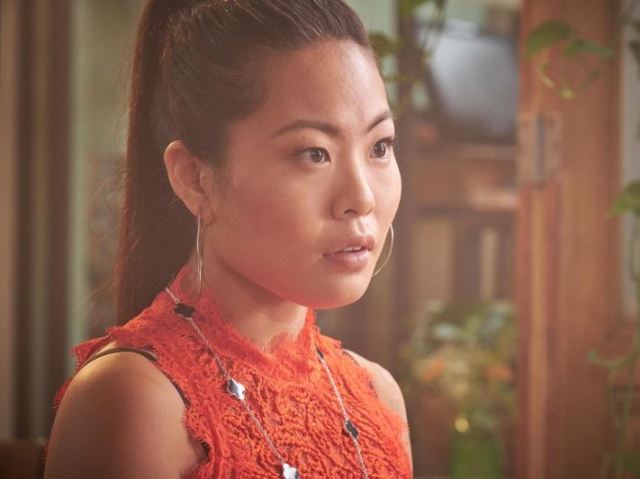 (Image Source/ pt.quizur.com)
She's in her 20s and she loves to have fun and live extravagantly and wants Beck to do the same. Joe doesn't like Lynn, purely on the basis that she is friends with Beck and Joe wants him to be the only person in her life.
Nicole Kang
Nicole Kang is an actress and writer. Some of her most prominent roles were in Ten Minutes to Midnight (2020), Jack and Jane, and Batwoman (2019). Not only is she an extremely successful and talented actress, but she also has a lot of hidden talents. She is very well educated, and she is actually a figure skater.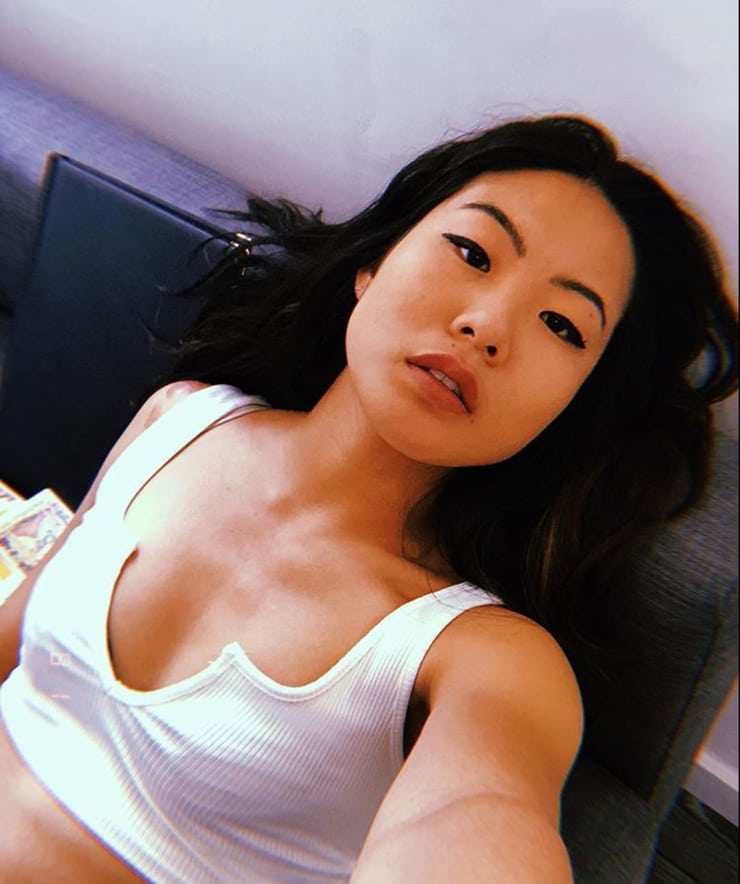 (Image Source/ listar.com)
Plus, she is a trained singer and dancer. Is there an end to this woman's talents? At the minute she lives in New York surrounded by her friends and family and she is not dating anybody. She has had no boyfriend thus far. Is It any wonder with such a busy schedule? So, for now, she's continuing to live her best single life.
Peach Salinger
Peach is Beck's rich friend; she has a distant famous relative making her a New York heiress and she loves flaunting her social status and money. She's one of Beck's closest friends, despite the two of them having a rocky relationship because Peach manipulates Beck as she has some kind of obsession with her.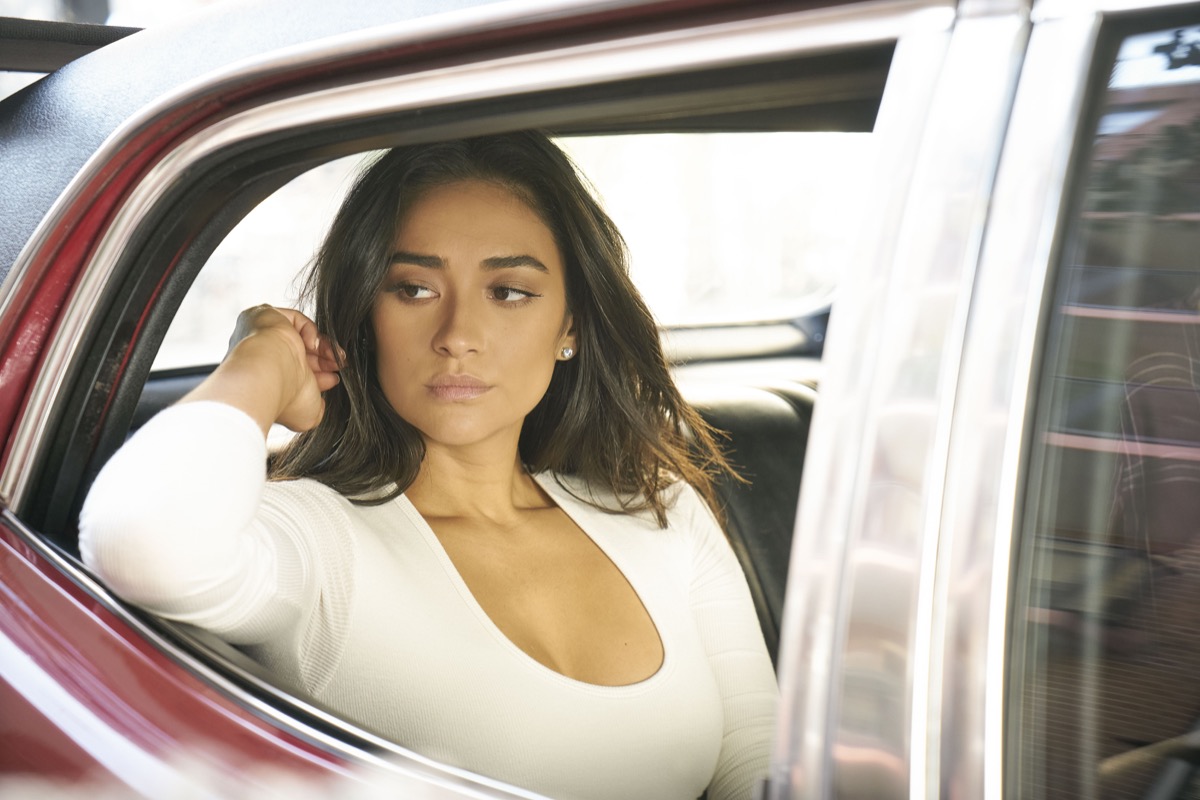 Peach and Joe immediately dislike each other, probably because they are both controlling and like to have their influence over Beck. So, each see's each other as competition. But she does instantly gauge that something is not right about Joe and intends to find out what it is. Joe, who knows that Peach is trying to find out more about him secretly follows her. He ends up killing her and her death is instead out down to suicide.
Shay Mitchell
Here's a name we all know and love. For the Pretty Little Liar fans out there, you'll be very familiar with Shay. It turns out that Shay had a secret relationship going on for a fair while before she finally revealed to fans who her new partner was. She's currently with her partner Matte Babel who Is originally from Canada and is a reporter for ET.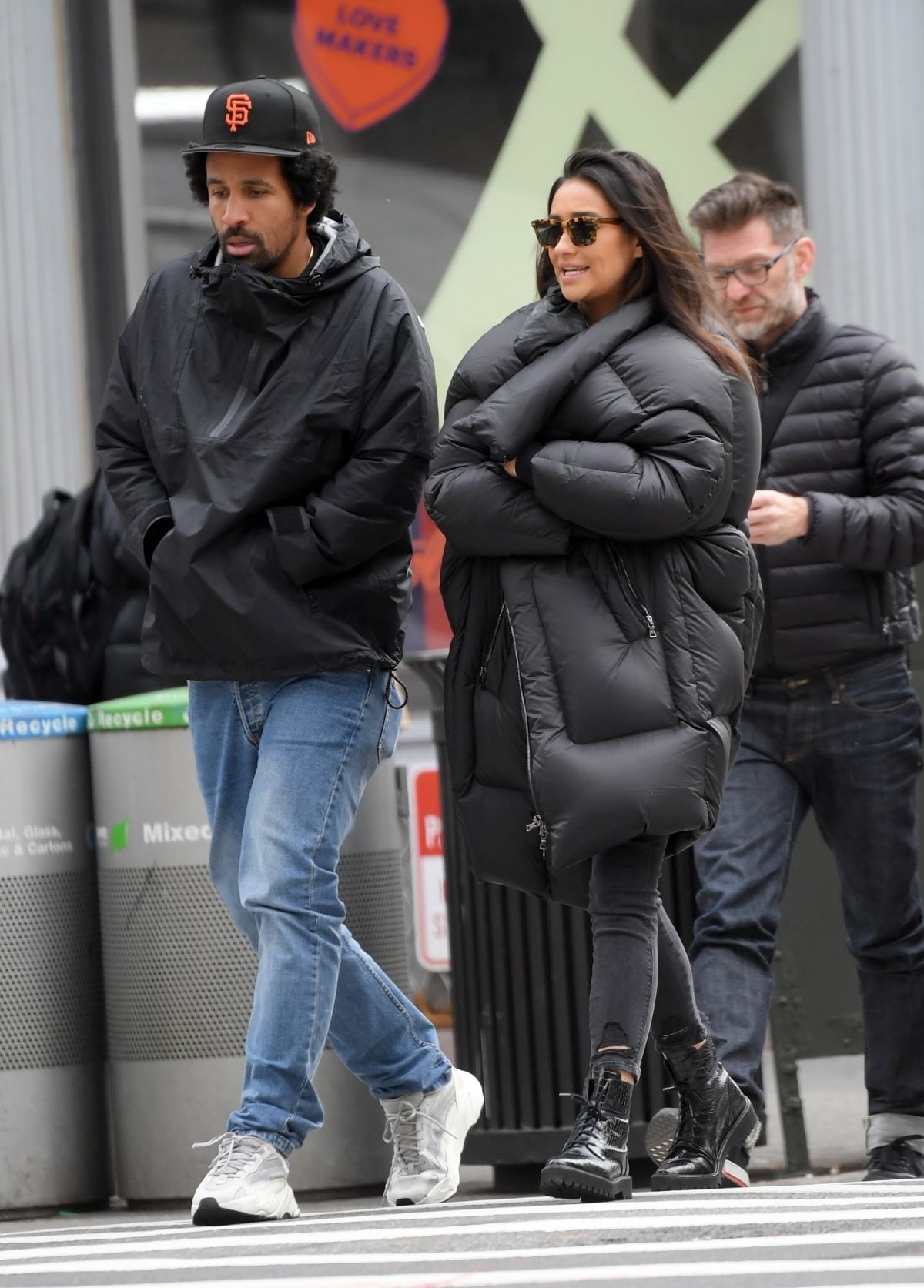 (Image Source/ celebzz.com)
They were first spotted together in 2017 but this wasn't the start of their relationship. A year later, they began to make their relationship more public after having had some time to establish it. Sadly, in 2019 the pair revealed that Shay had had a miscarriage. Thankfully, 5 months later she was pregnant again and the couple now has a baby girl together.
Ron 
Ron is Paco's mother's abusive boyfriend and neighbour of Joe's. We rarely actually see him but we know that he is a violent man. Ron is known for having a short temper and although he isn't a major part of the show he instantly becomes of the villains.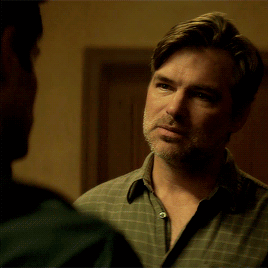 (Image Source/ tumblr.com)
He mistreats Paco, his girlfriend's son who has to escape the flat to get away from the fighting. Ron is a probation officer and uses this over Claudia to make her stay with him, threatening that we will have her son taken away if she leaves him. Paco attempts twice to kill Joe in order to protect his mother, he doesn't manage however and Joe steps in and kills him.
Daniel Cosgrove
Daniel Cosgrove will be a familiar face to most people. You may recognise him for his time in Beverly Hills, 90210, or Days of Our Lives. He is a married man. He and his wife Marie Cosgrove tied the knot on October 18, 1997. And, they went on to have 4 children together.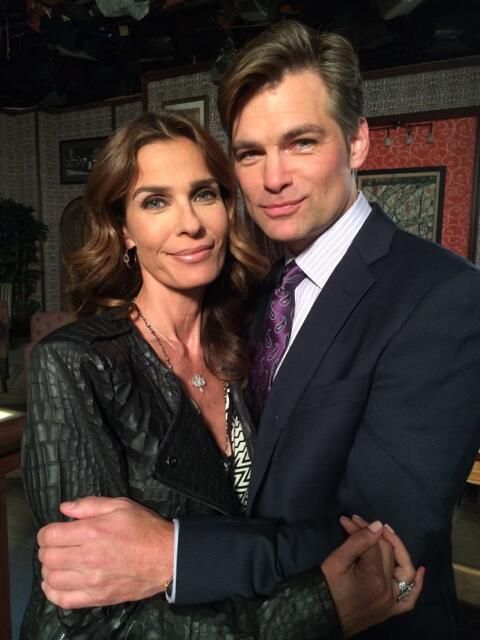 (Image Source/ Pinterest.com)
Their first child Lily Cosgrove was born in 2000. They then had two more daughters called Esme Rose who was born in 2003 and Ruby Willow who was born in 2005. Then finally they welcomed their son Finnian Jack in 2009. The couple are still happily married and have a very close-knit family.
Nicky

In the second half of season one, Dr. Nicky is introduced. He is a therapist who Beck starts seeing in a professional manner. But, after a few sessions, the Dr. Nicky crosses the boundary with beck and they strike up an affair (whilst she is seeing Joe – talk about playing with fire).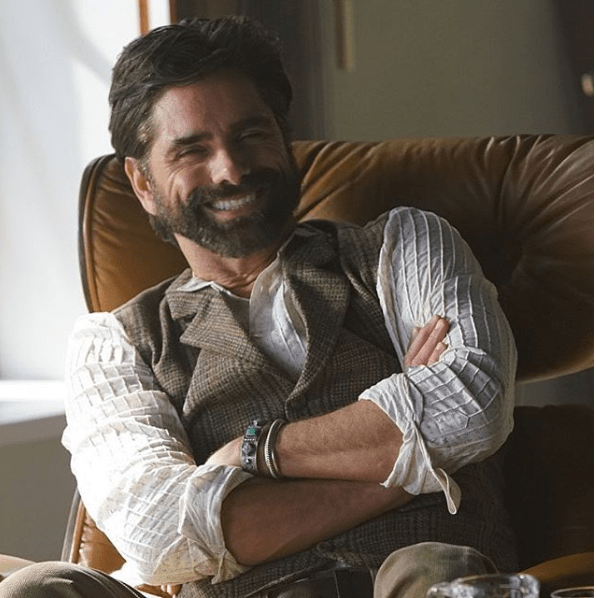 (Image Source/ wapa.pe)
Of course, once Joe gets wind of this, the prolific stalker in him has to know more and so he starts having therapy sessions with him too. He does this to try and gain information on the two of them and their ongoing affair.
John Stamos
John Stamos was born in Cypress, California to his mother Loretta (who was a model) and his father William Stamos (who owned a restaurant). It appears that besides his extremely good looks, he's also a man of many talents: a talented actor, and he plays the drums and toured with The Beach Boys on one occasion.
View this post on Instagram
(Image Source/ Instagram)
He was once nominated as one of the 50 most beautiful people in the world – no surprises why. Keeping modelling in the family, he went on to marry model Rebecca Romjin in 1998. But the marriage did not work and in 2005 the pair divorced. He is now married to his wife Caitlin McHugh, with who he has been together with since 2015. They have a son together called Billy.
Will Bettelheim
Will is one of the luckiest characters considering how involved with Joe he became. Joe locks Will in his glass cage pretty early on in the show. Joe wants to steal Will's identity; he rents an apartment and even secures a job under Will's name.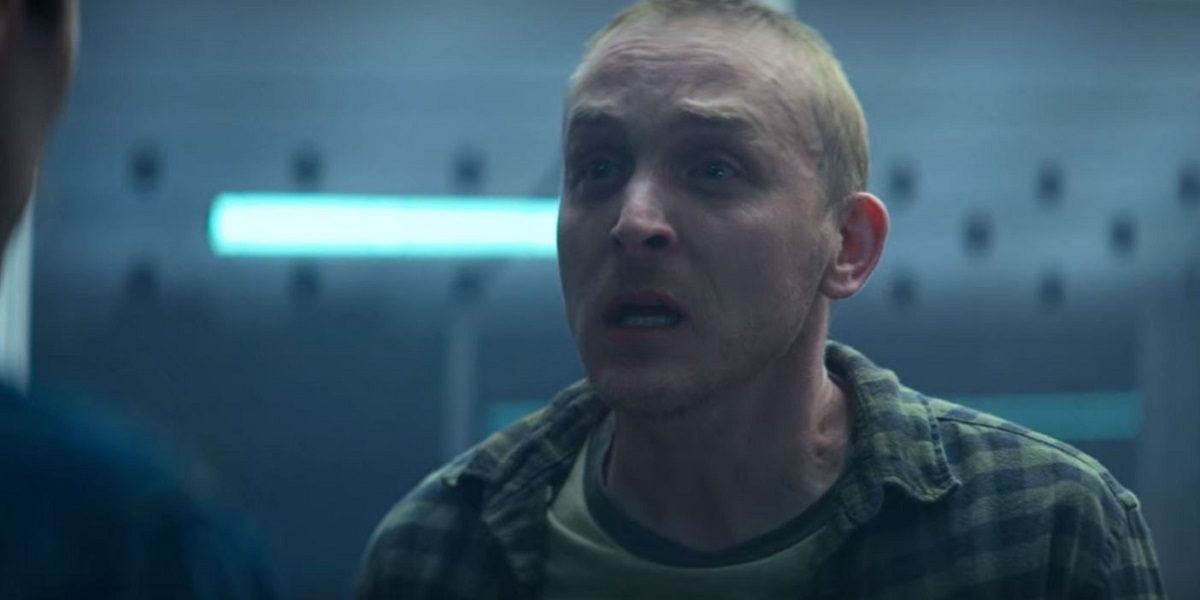 (Image Source/ hypable.com)
He becomes Joe's hostage for a significant length of time because Joe cannot decide what to do with him. But as time grows on the pair actually become friends and so he lets him escape to the Philippines to join his girlfriend. The next time we hear of Will is in episode 9 when Joe calls him to catch up with him. 
Robin Lord Taylor
Robin managed to be so private with his love life and fly so low under the radar that during an interview (where many thought he was single) he revealed he had been married for a whole 3 years already. Even after this revelation, he embellished on no detail at all.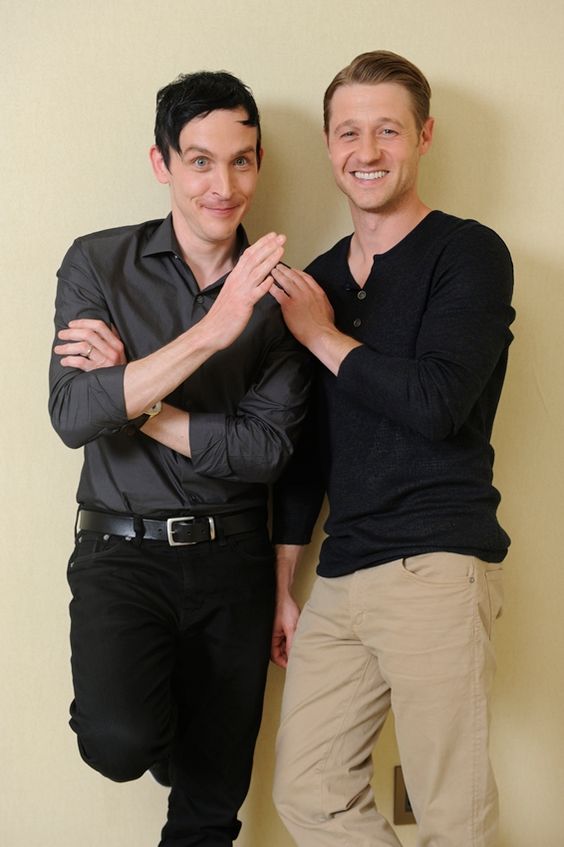 (Image Source/ pinterest.com)
SO, after another year and a half, he finally revealed that he is married to his husband Richard Dibella. They have been together for a long time and got married in 2011, in Iowa. Iowa was the third state to legalize same-sex marriage in the US. Whilst the pair have no children yet they have said it is only a matter of time and they can't wait until they start growing their family. We can't wait to hear about it.
Blythe

We first meet Blythe at graduate school as she is studying literature and is a writer as well as Beck. Blythe is the popular girl in the class and Beck seems to always be running late, so initially the pair take a slight disliking to each other. Blythe is Beck's fellow classmate and her competition within the MFA programme at Columbia University.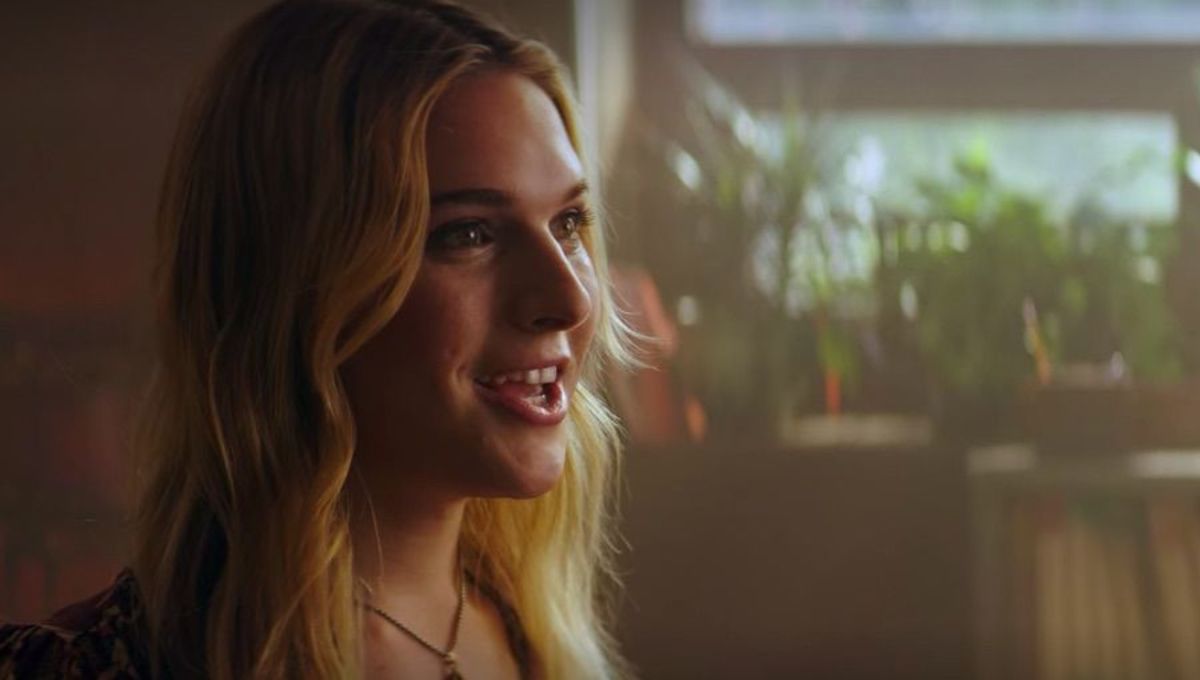 (Image Source/ flipboard.com)
She tries to offer Beck advice and help her launch her career as she is already an established writer herself, and Beck is struggling to keep up with the work. At first, they aren't friends but after the death of Beck's best friend, the two become closer and establish a friendship.
Hari Nef
Hari Nef is an American actress as well as a model and a writer. She's also a really inspiring woman. You may recognise her for her breakthrough role Gittel in the Amazon original series Transparent. In terms of her modelling career, her debut came in 2015, the Spring New York Fashion Week where she did runway.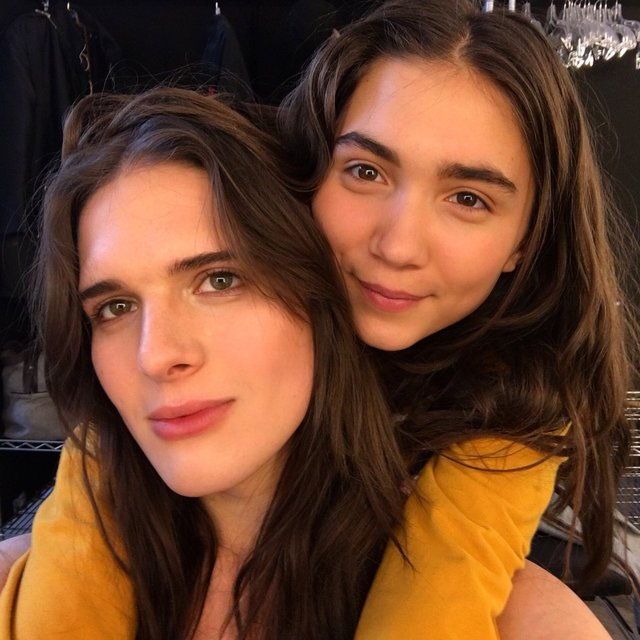 (Image Source/ Pinterest)
She also became the first openly transgender woman signed to IMG Models. She uses her platform to educate and raise awareness around the topic of Transgender. Although she's very open about sexuality and dating she has never revealed who it actually is that she's dating. But, we do know that she briefly dated Rowan Blanchard. For the moment though, she remains single.
Annika Attwater
We are first introduced to Anniker Attwater in season one. She's not exactly a prominent figure but she is a reccuring character throughout series one. Anniker is another of Beck's closest friends, and she is part of the group of Beck's closes friends who often hang out together.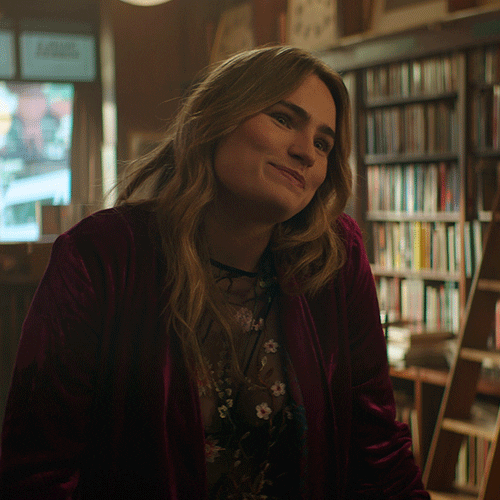 (Image Source/ Insider.com)
She's a social media influencer who loves posting pictures on Instagram. She's energetic, bubbly and one of those people who has an infectious energy. She is in a relationship with Jason in the series. And, sadly, she loses two of her best friends by the end of season one, Beck and Peach.
Kathryn Gallagher
Kathryn is the daughter of the famous writer, actor, and producer Peter Gallagher. But she has also made a name for herself through her own merit. She is a singer, writer, and actress and she mainly acts on the stage but has also worked in the TV industry. She has released singles and her original song names "Damaged" is featured in Stuart Blumberg's upcoming film Thanks For Sharing.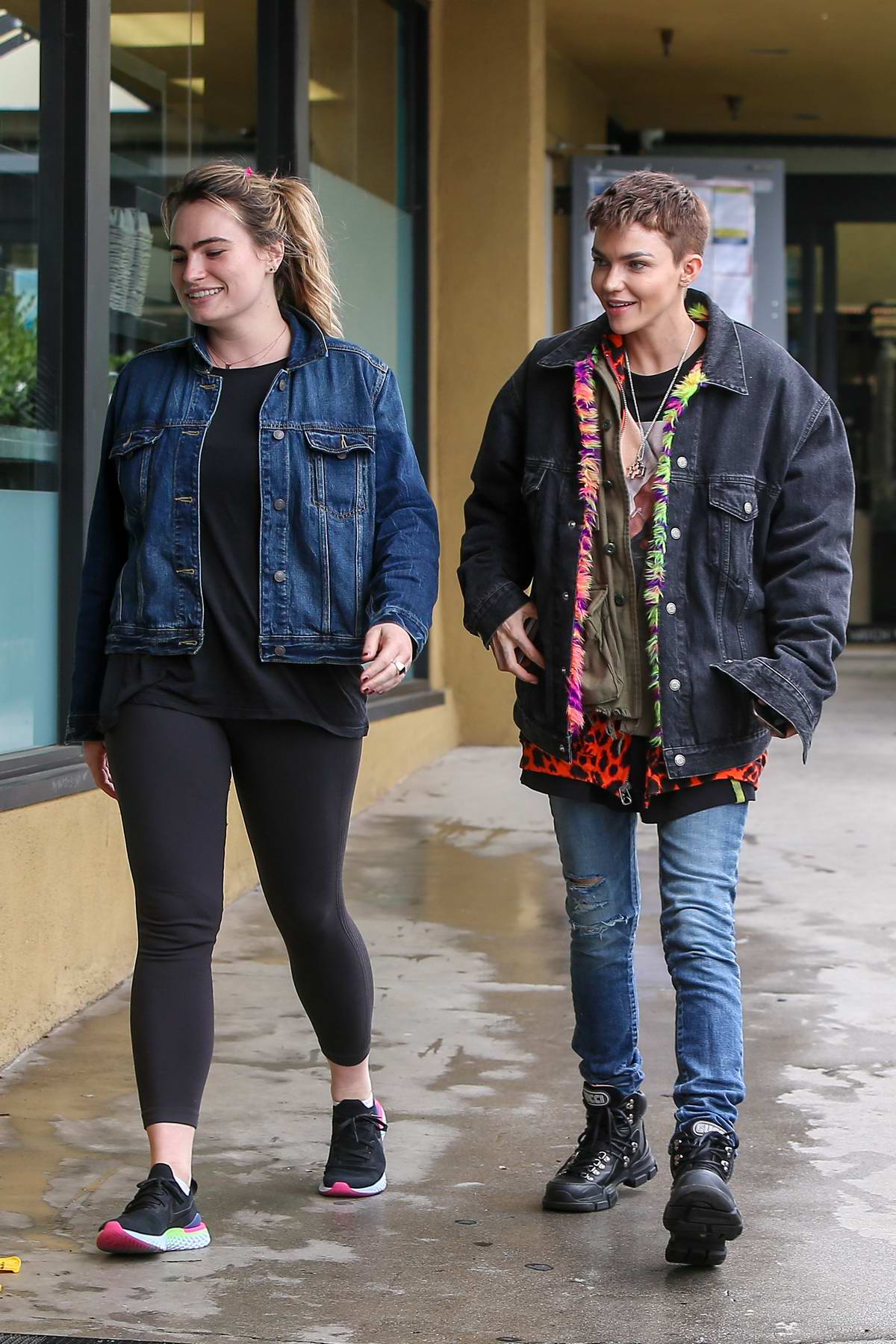 (Image Source/ celebsfirst.com)
Bella loves Broadway and this is where she focuses most of her time and she is best known for her portrayal of Bella Fox in the Broadway musical Jagged Little Pill, for which she was nominated for the Tony Award for Best Featured Actress in a Musical. She is 26 years old and is currently enjoying her single life and is focusing on her career. But, she was briefly linked to Ruby Rose, the Australian model, and actress. However, nothing was confirmed of these rumours.
Paco

Who doesn't instantly love Paco? He's a young boy and Joe's neighbour who is routinely mistreated by his mother's boyfriend. Paco is one of the few people that Joe is genuinely good too. He sticks up for Paco and tries to help him out of his abusive home and give him some respite through books and letting him hang out in his flat.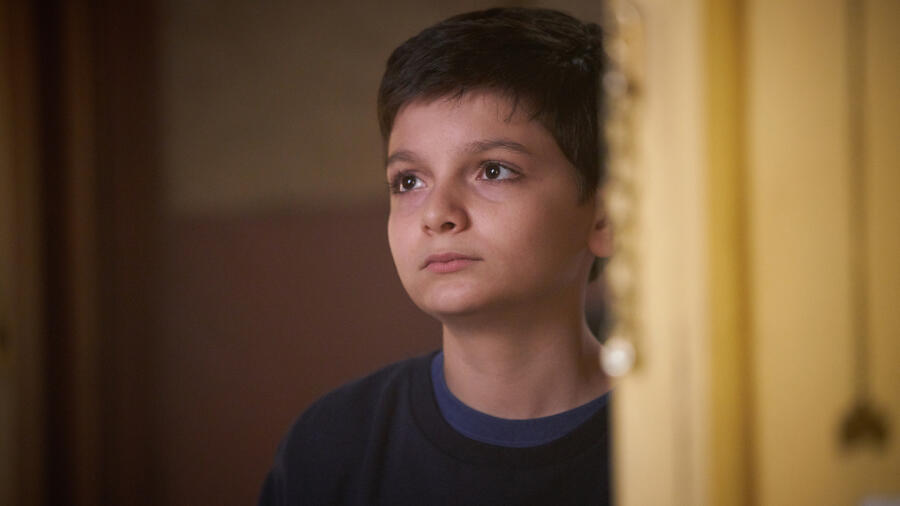 (Image Source/ Lifetime)
Joe takes him under his wing and makes an impression on Paco (which is never a good thing) and Paco ends up trying to kill his mother's boyfriend twice however he doesn't quite manage it and so Joe takes over and kills him for him.

Luca Padovan
Okay so of course Luca Padovan is too young to have a relationship. But, as the cutest member of the cast, we couldn't not include him here. And, he may be young, but he's already got a successful acting career. He is currently 16 years old and he started his acting career at just 10 years old. He first started in theatre, where he adores performing.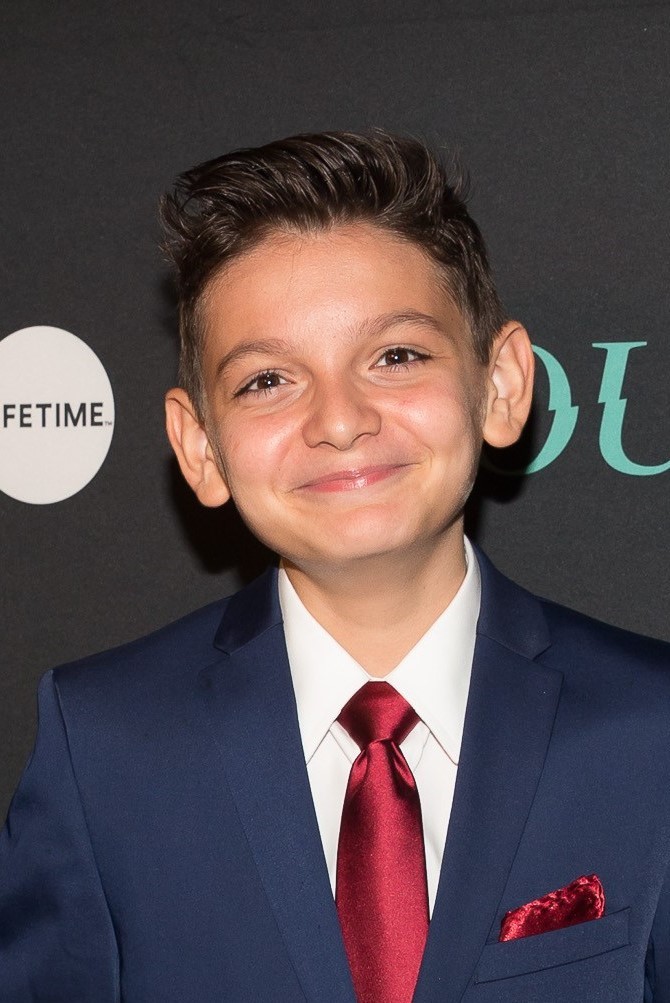 (Image Source/ Rotten Tomatoes)
Then in 2014, he started to branch out in the TV industry and he starred in his first short film. Now, he is recognisable to many people and has starred on TV in things such as Crazy Ex-Girlfriend. Last year, his estimated net worth was $400 million. Now that's extremely impressive at the age of 16. I'm sure we'll be seeing a LOT more of Luca in the future.
Lou Taylor Pucci
Lou Taylor was born in 1985. He's not as well-known as some of the You cast but he is best known for his roles in the genre horror. Thankfully, Benji is nothing like the notorious lady's man and his persona in the series and things are much less complicated in his love life.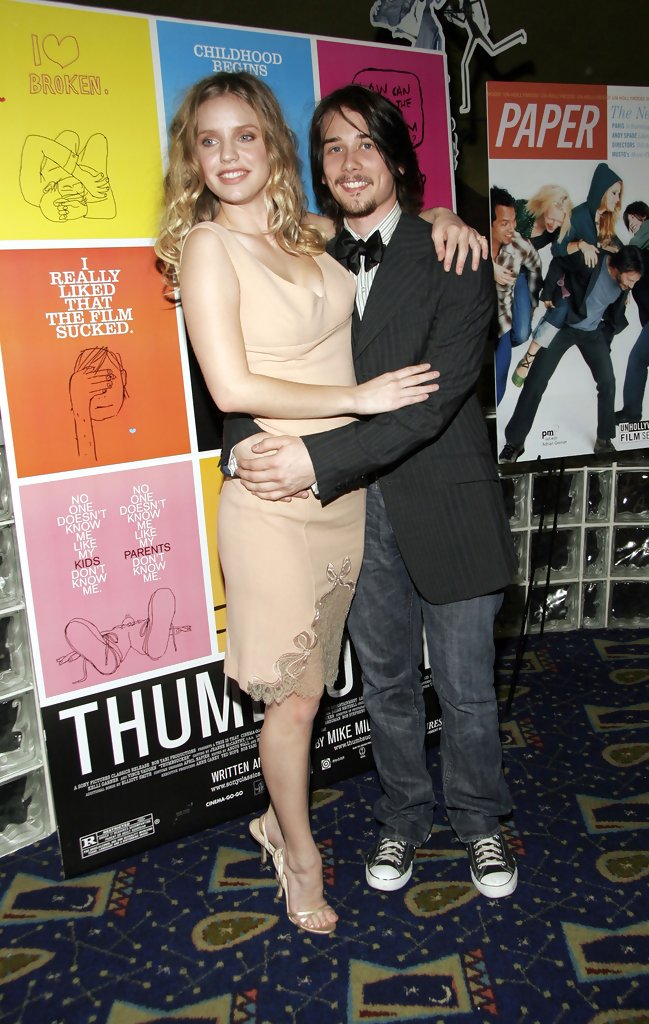 (Image Source/ Zimbio.com)
He had a brief relationship with Kelli Garner in 2004 which lasted until 2005. After a year the couple decided to call it quits and they broke up. He then had a brief relationship with a mystery woman which he never revealed the identity of. Now however, he is single for the time being.
Benji Ashby
Benji and Beck have an on-off relationship, Benji is unfaithful and is clearly not committed to Beck. But she's still drawn to him on multiple occasions and they hook up whilst Joe stalks them. Joe lures Benji in with a false Soda Start-up opportunity and ends up trapping him in his glass cage.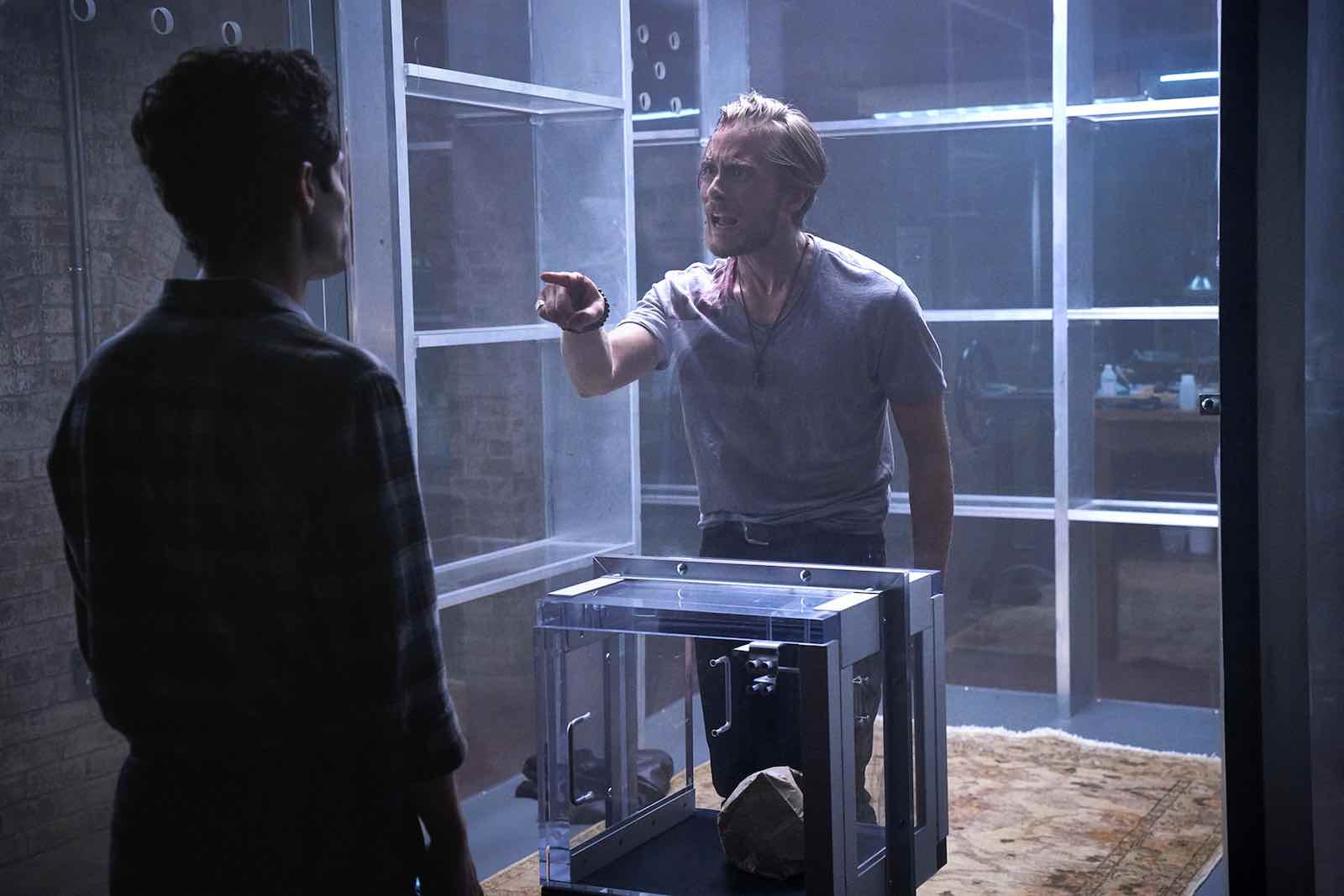 (Image Source/ filmdaily.com)
After a while of Benji being held prisoner and trying to find ways to escape, even trying to sow seeds of doubts into Joe's mind about Beck. But, Joe ends up giving him a coffee that is laced with peanut oil. Benji is extremely allergic to peanuts – as Joe knew – and so he dies after drinking the coffee unknowingly.
Henderson 
 Henderson is the show's celeb. He's a popular famous comedian in the series and he first appears to be a good guy who's a bit of a philanthropist who loves to help young people on their journey to success. But it is soon clear it's all a façade and he actually has a reputation for liking girls/young women.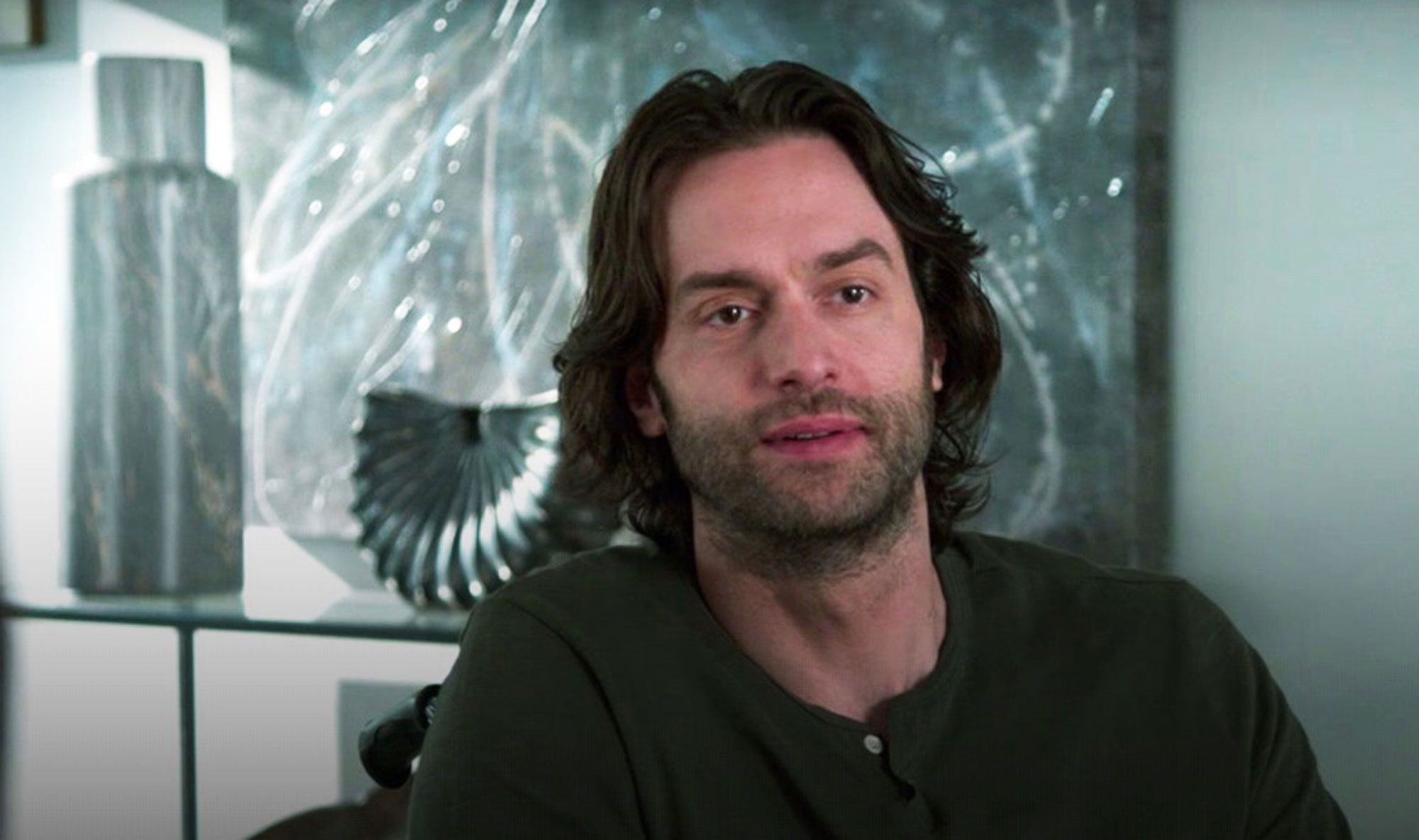 (Image Source/ digitalspy.com)
He grooms them and then he has also been known to sexually assault young women. He has a kind of sex dungeon in his basement that he keeps hidden, thankfully he is found out later in the series as Joe makes it his mission to expose him.
Chris D'Elia
Like his character in You, Chris is also a stand-up comedian in real life. He's been on the TV shows Alone Together, The Good Doctor, Undateable, and more. He also hosts the podcast Congratulations with Chris D'Elia. He has also shown a flair for rapping which was acknowledged by Eminem when Chris started impersonating him.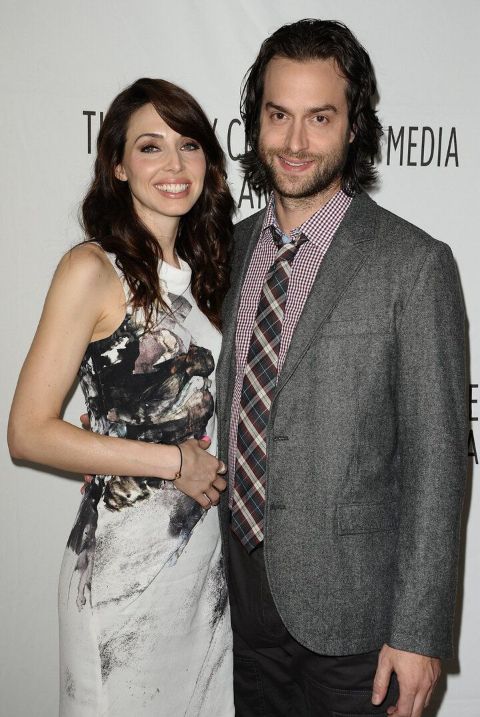 (Image Source/ celebsmedia.com)
In 2006 Chris married his partner at the time, Emily Montague, and they were married for 4 years, but the couple sadly splitting up in 2010. Now, he is with his current partner Kristin Taylor and the pair are very happy together. In fact, here's some exciting news – the pair are expecting their first child together very soon.
Calvin
Calvin is Joe's co-worker. He works at Anavrin alongside Joe, Love, and Forty. Forty is his boss, and as we know, Forty is not an easy character to be around and has a history of instability particularly when it comes to his temper. So, Calvin has a sometimes-fraught relationship with his boss.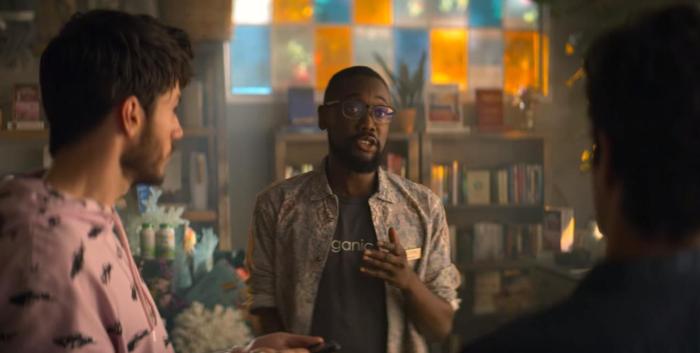 (Image Source/ pajiba.com)
He feels as though he is constantly undermined and belittled and that he has to put up with things that he should not have to, especially considering his pay grade. He never actually voices these thoughts though, for fear of Forty's reaction and potentially losing his job
Adwin Brown
You may have seen Adwin Brown previously in the likes of The Fosters, Jane the Virgin, and Brooklyn Nine-Nine, all massively popular Netflix productions. Brown had actually already worked with his co-star James Scully on Heathers before they joined the cast of You.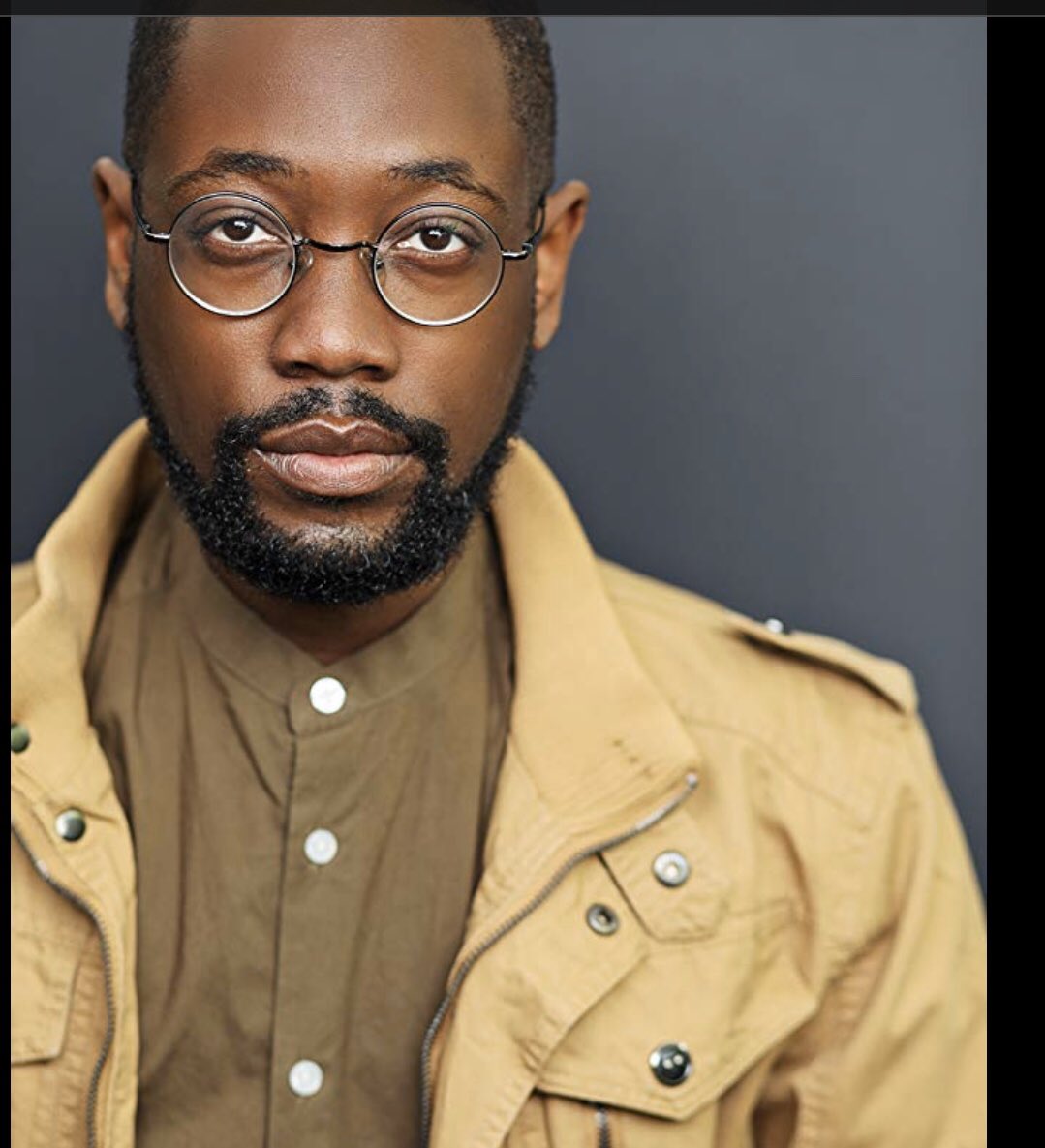 (Image Source/ Twitter.com)
He's had a very quiet dating life thus far and has never revealed any past relationships and has never been open about dating anybody before now. Perhaps he loves to keep his life off the screen very private. Or, perhaps he is just not interested in a relationship right now.
Will Bettelheim 
Will Bettelheim (the real Will Bettelheim – not Joe) is a kind of secretive guy who sorts out things such as new identities and fake passports and he's a technical whizz and can hack any computer. He's the guy you'd go to for any under hand business.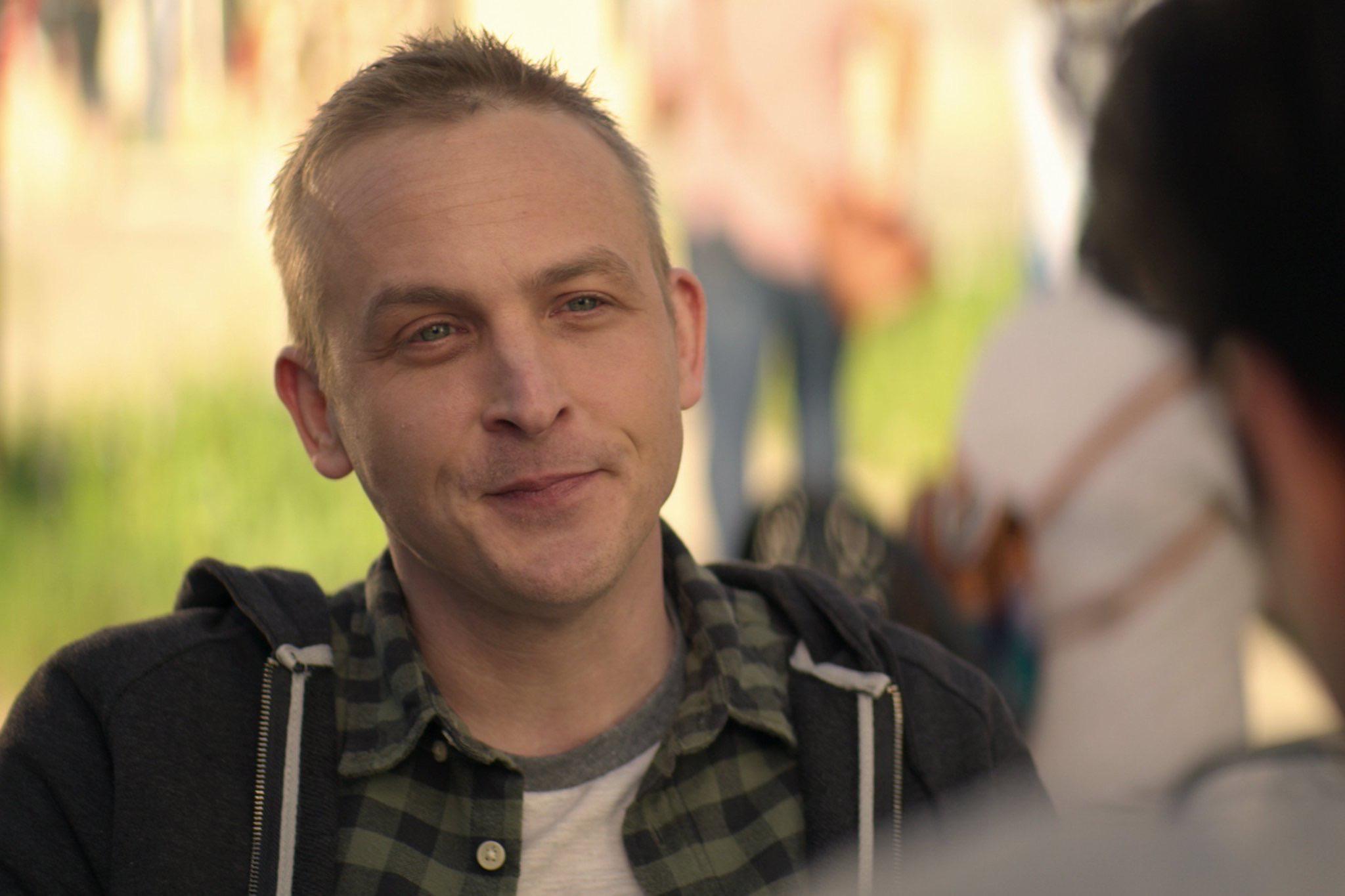 (Image Source/ youfandom.com)
Will Bettelheim is a hand-crafted and air-tight new identity, and Joe attacks him to steal this new identity. Because Joe is plagued with his past – Will Bettelheim has exactly what he is after. A new name, identity, and a clean slate with no murky past to keep cropping up and following him.
Robin Lord Taylor
Now here is someone that fans will recognise far and wide. It's the one and only Penguin from Gotham (for a total of 6 years running). And, he's starred in identity Law & Order and The Walking Dead, two massively popular roles.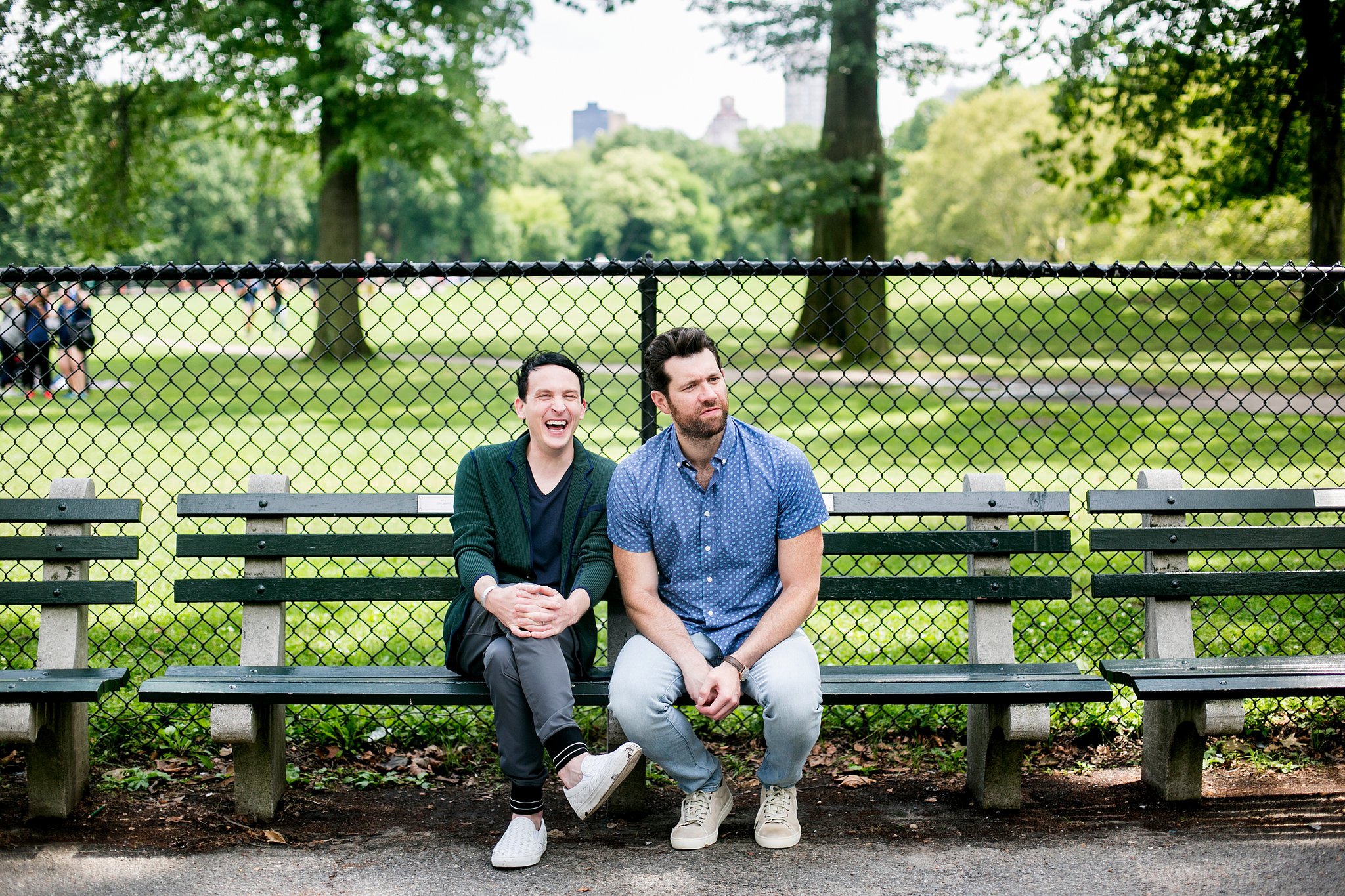 So, his name was very much established by the time he featured on You. He has been with his partner for a very long time now. He married his husband Richard Dibella in 2000 and they have been together ever since.