By Kirsty Bachor
15th February 2021
The Married at First Sight series has taken the blind date idea to the next level, and it's natural to become hooked to a show like this even if there wasn't a global pandemic or lockdown. It's the perfect watch, whether you're a fan of true love, looking for romance or just like a bit of cringe when it comes to watching others in extremely awkward public situations.
Forget about love at first sight – it's marriage that's the new impulsive trend, and we're here for it.
But is the show the romantic fairytale it's perceived to be? Or is there something else going on behind the scenes? Here are the biggest secrets not seen in the show!
Romance Isn't Auditioned For, It's Headhunted
For a show like this, you would expect people searching for love and marriage to go through an audition process to win their place. But actually, most of the contestants you've seen have been headhunted. This just shows the producers' need to control the right contestant!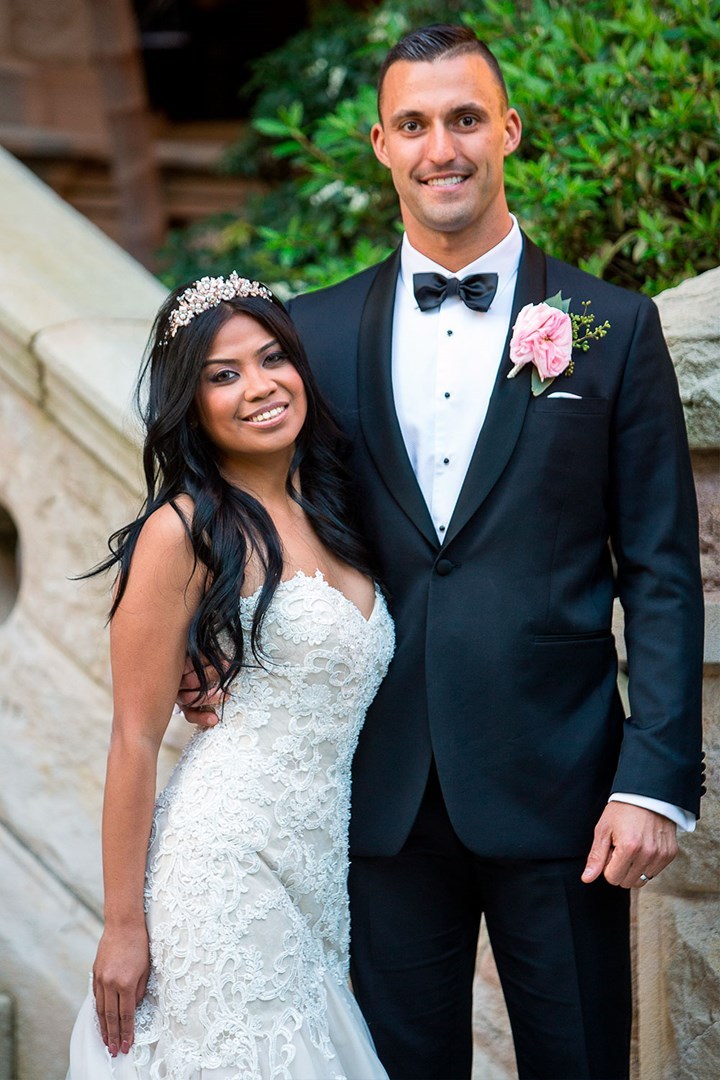 Image Source/The Sun
The headhunting takes place at events and through social media. One of the contestants revealed that they were spotted by a headhunter for the show whilst trying to enjoy a football game! Initially turning down the offer, the contestant was later convinced by the show runners that it would be a good idea.
…And Then They're Required To Fill In A Very Long Questionnaire
You'd think that if you were headhunted without even trying to audition that that would be the end of it – but nope, contestants still have to go through a rigorous questionnaire after being headhunted to ensure that they're the 'right fit'.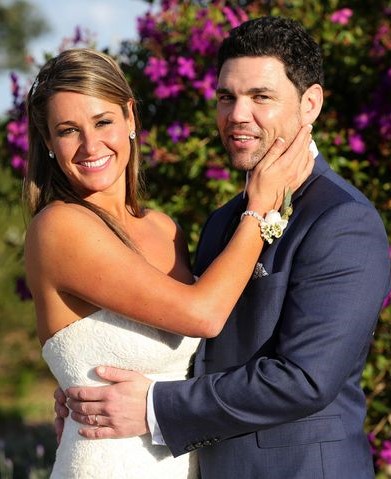 Image Source/Digital Spy
To be fair, the lengthy questionnaire is more to ensure that they can be matched with a suitable partner, though. The questionnaire includes around 500 questions, including a contestant's likes and dislikes, what they're looking for in a partner, and details of their previous relationships. Yikes.
The Application Process Can Take Months
It's not surprising based on the 500-question interrogation, though. On top of the initial questionnaire, applicants' family and friends also get quizzed, and questions are asked regarding political and religious views as well as your sexually-active status.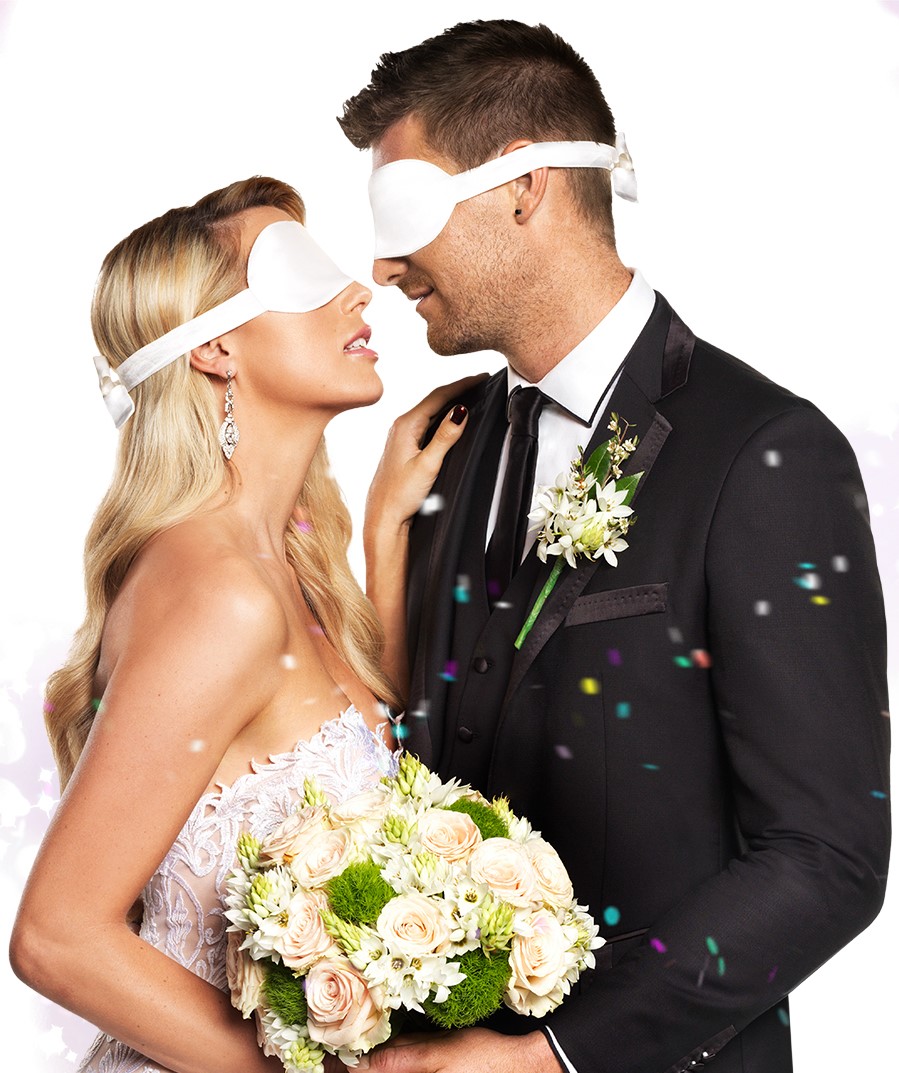 Image Source/On Demand All 4
Contestants have also revealed that it was months and months' worth of paperwork, psychology tests, questionnaires and interviews to prepare for the show. Not only that, but a police check is then arranged, and all of this before a roughly 14-week matchmaking process!
But 'Virgin' Matthew Bennett Actually Auditioned
While the majority of the contestants were headhunted, Matthew Bennett was the only one to actually audition for his place on the show. It was actually his status as a virgin that gave him power over the audition process and fast-tracked him through.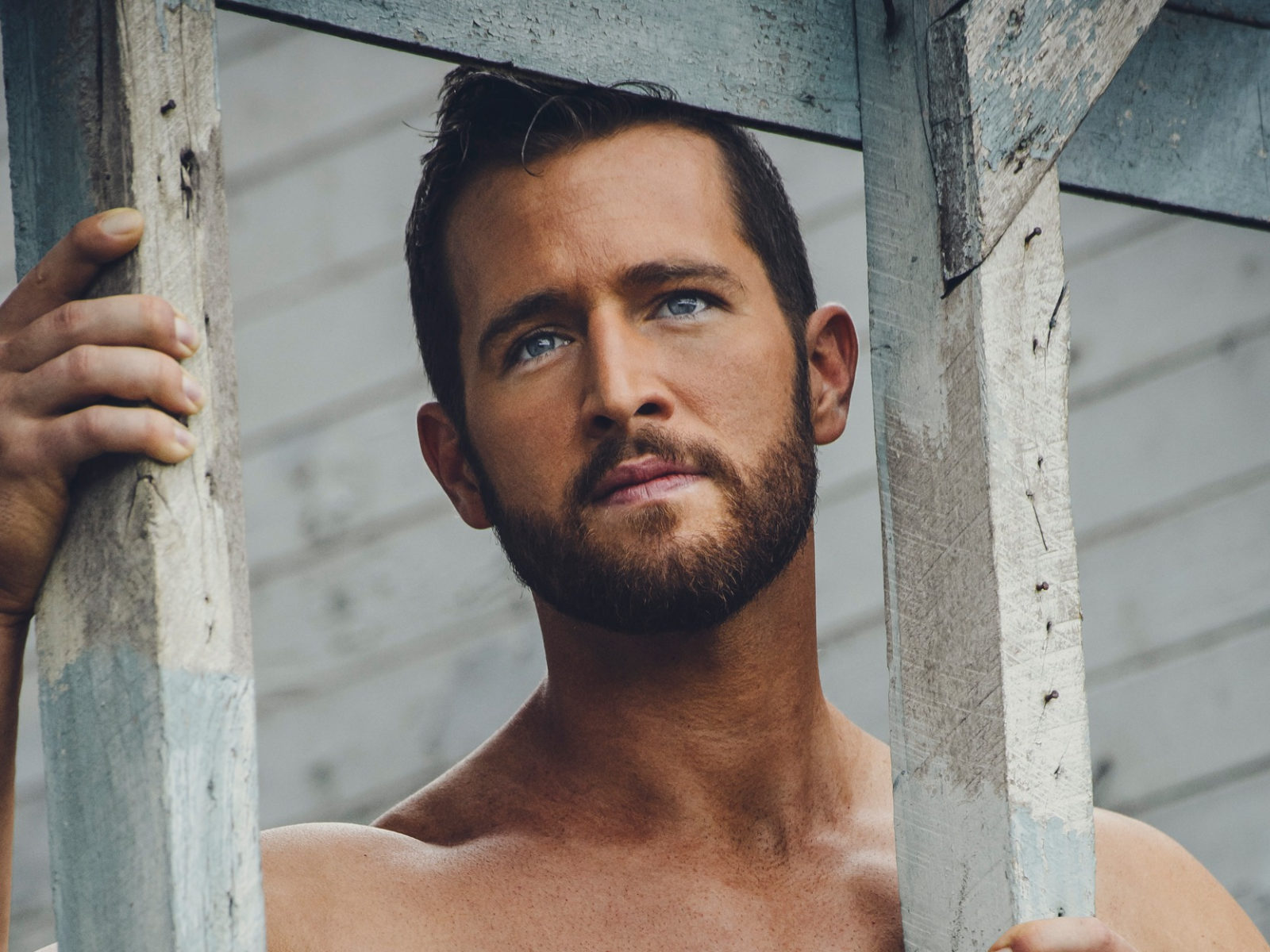 Image Source/The Irish Sun
It's revealed that his status as a virgin meant producers thought he could be a hit for ratings. Because who doesn't want to watch a virgin marry someone he's only just met? Not to mention the experience of an extra-pressurised wedding night?
Some 'Homes' Shown Are Actually Airbnbs
Another exciting feature of shows like this one are being able to see into the home lives of the newly-married couples, as they arrive back from their honeymoons to enjoy (potentially) newlywed bliss. This means that viewers get a sneak peak into the homes.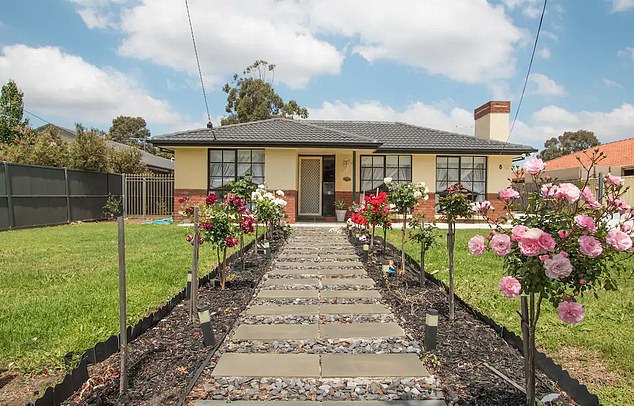 Image Source/KIIS 1065 Sydney
However, not all newlywed homes revealed on the show are actually their homes. If real homes aren't available for shooting, Airbnbs may actually act as a stand-in to give the newlyweds a (temporary) place to call home, for our viewing pleasure. So if you're feeling jealous about any nice homes you've seen, just remember it may not be all it seems…
Contestants Aren't Allowed To Post On Social Media
What's the first thing you'd want to do when finding a dreamy new love interest who you're supposed to marry? Post about it on social media, of course! But alas, contestants aren't allowed to make any posts about what's happening on the show during their time as contestants.
Image Source/Real Estate
Not only that, but this social media ban extends to after the filming of the show, too – which must be even harder for contestants to keep it all inside after the fact. This is all orchestrated so that storylines can be kept secret and viewers don't discover which couples are still together.
If you didn't post it on social media, did it really happen?
Any Social Media Posts Were Actually Uploaded And Scheduled By The Network
That doesn't mean that absolutely no social media posts were made at all, though. They still had to post something for viewers and followers to remain interested, after all. Instead, producers and show runners take control of contestants' social media accounts.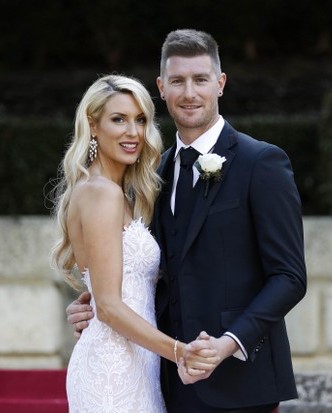 Image Source/Radio Times
Nine, the Australian network in charge of the show, would plan and upload any social media posts. They would also monitor and schedule any information to be revealed on social media, meaning contestants had absolutely no say in what was being posted to their accounts.
Couples On The Show Had To Send Their Chosen Dinner Party Outfits To Producers First
Usually it's okay to share your chosen party outfit ahead of time, because you definitely don't want a social disaster and show up wearing the same outfit as someone else. But for the cast of the show, sharing their dinner party outfits with the producers was to make sure their chosen look 'worked on camera'.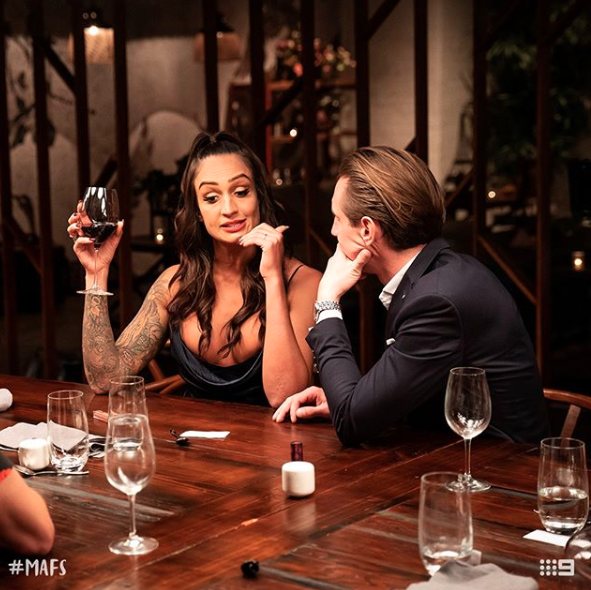 Image Source/Mumbrella
Contestants were required to send photos of their planned dinner party outfits, as well as planned ceremony outfits, to producers of the show. Producers would then decide whether they deemed the outfits fit for TV viewing and whether they would look good on camera.
'Stay' And 'Leave' Cards Were Checked To Make Sure They Fit The Plot
In a move that could imply that a lot of the show is staged, producers would actually check the 'stay' and 'leave' cards to ensure that they fit with their intended storyline for the contestants involved. Ultimately, this takes away the contestants' choice of whether their spouse is working out.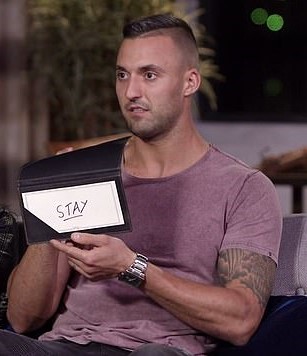 Image Source/Daily Mail
The 'stay' and 'leave' cards are used during the commitment ceremonies, in which contestants decide whether they would like to continue with their chosen spouse, or whether they would like to cut and run. While this is a great way for contestants to have more freedom if their spouse isn't suitable, it defies the point if producers decide for them!
All Contestants Were Stripped Of Their Personal Items
What's more important – material possessions or true love? Because you apparently can't have both when you're a contestant on the show. Contestants would be asked to give up their personal belongings as well as their freedom of choice.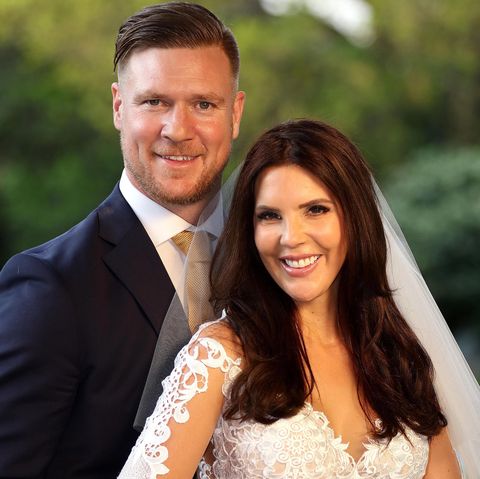 Image Source/Digital Spy
This included giving up their treasured phones, too. Which does make sense considering they're not allowed to post to social media, anyway. There is a loophole in this rule, though, which would see contestants permitted their phones if they were entangled in a 'cheat' storyline… Double standards.
Contestants Aren't Allowed To Talk Without A Camera Pointed At Them
Talk about pressure to sound interesting! Naturally with a show like this you'd expect the camera to film all the relevant conversations and exchanges, but you might also expect that contestants get a little bit of breathing space to talk privately off air sometimes.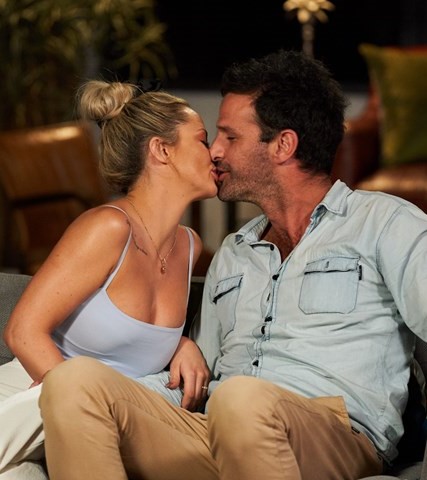 Image Source/New Idea
Nope! Apparently all conversations between contestants need to be made on camera. It does make sense if you want a complete experience and to ensure that no juicy bits or gossip is missed, but it must be very exhausting to not be able to have a conversation without a camera in your face.
Contestants Are Obliged To Do Press Events They Aren't Paid For
You would think that any sort of public appearance required by the show would result in being paid for it. It's a job, after all, and contestants should be paid for anything related to the show, including press events. But contestants are still required to do press events to promote the show – for free.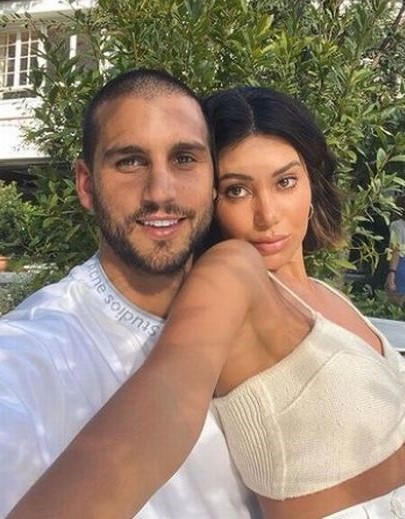 Image Source/The Mirror
Contestants are already making minimum wage to appear on the show – which isn't a great deal – so to spend time also doing press events for no cash whatsoever is a bit of a bummer. One contestant, Melissa, revealed she was completely broke after giving up her job to appear on the show.
The Couples Don't Get Any Say In Wedding Location Or Venue
Talk about married at first sight… that includes not even knowing where you're going to get married! Obviously appearing on a show like this you would expect to give up a lot of freedom of choice, but it would be nice to think you had a small say in your wedding venue or location.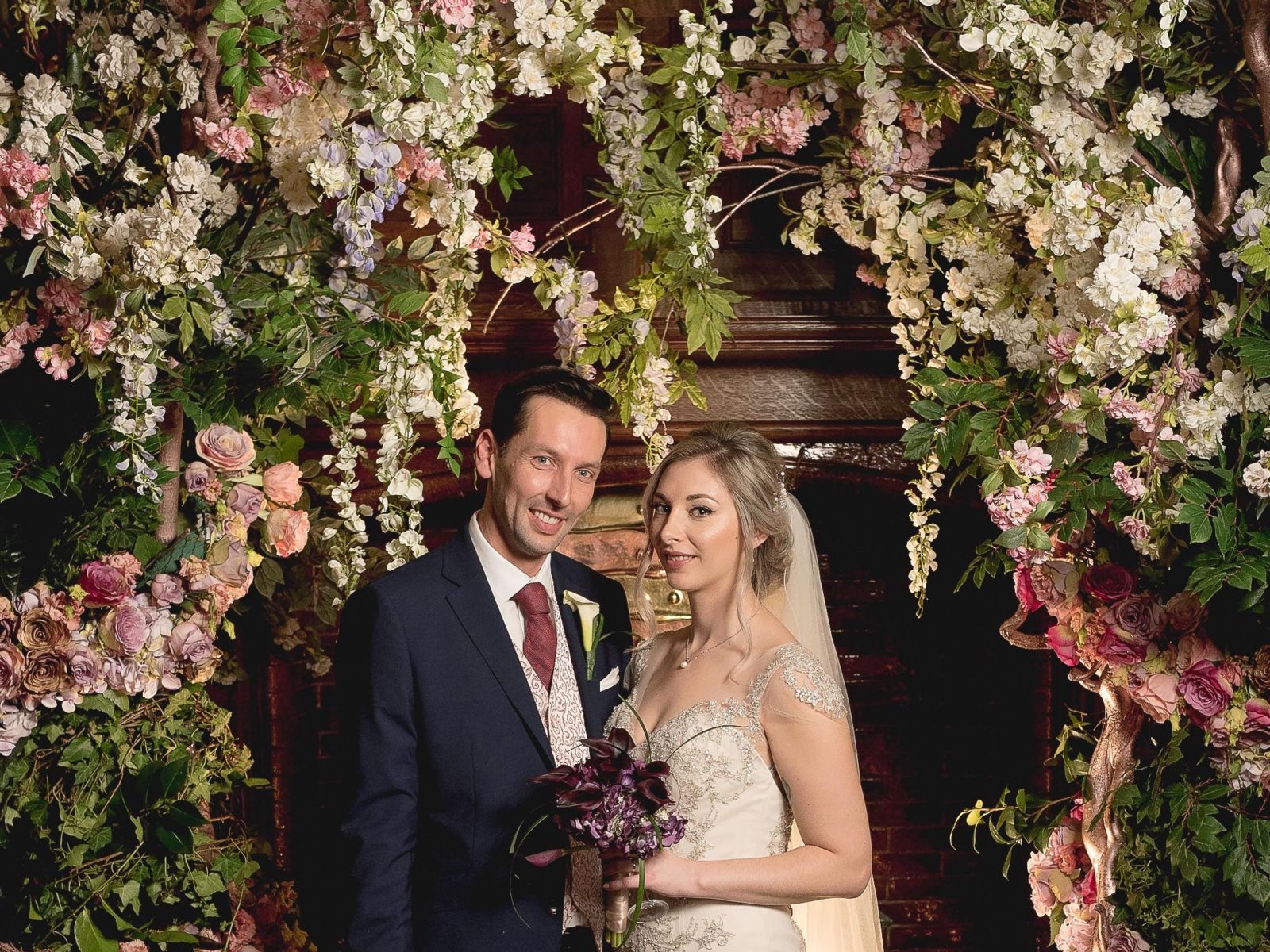 Image Source/Closer Magazine
But contestants don't get any say at all, either the bride or the groom. And they're still required to go ahead with the chosen venue or location, even if they absolutely hate it or if it's a complete insult to their personal taste. Not exactly a magical experience, then.
Producers Urged Lauren To Use The Term 'Lesbian Relationship'
In Season 6 of Married at First Sight Australia, we were introduced to contestant Lauren Huntriss. Initially, she was matched with Matthew Bennett (or as you may also know him, as mentioned above, the virgin).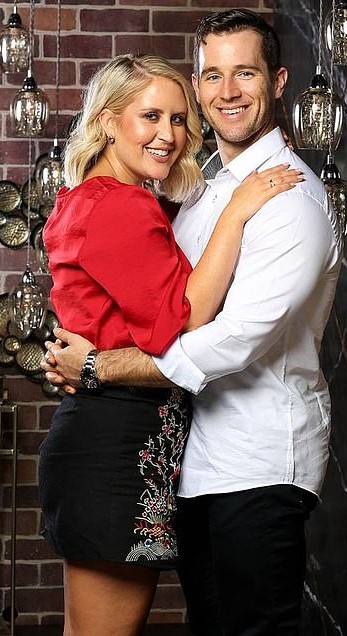 Image Source/ReadSector
Matthew went ahead and lost his virginity to Lauren, but their relationship sadly didn't last. Prior to this, Lauren had told Matthew that she used to be a lesbian. However, it turns out that Lauren only had a brief hook up with a female, and that it was actually producers who urged her to call it a 'lesbian' relationship.
Dino Was A Last Minute Addition
You may remember Dino as the husband to Melissa on the show. Well, turns out, Melissa actually had another hubby lined up, but he pulled out at the last minute, meaning Dino was an emergency stand in to become Melissa's match.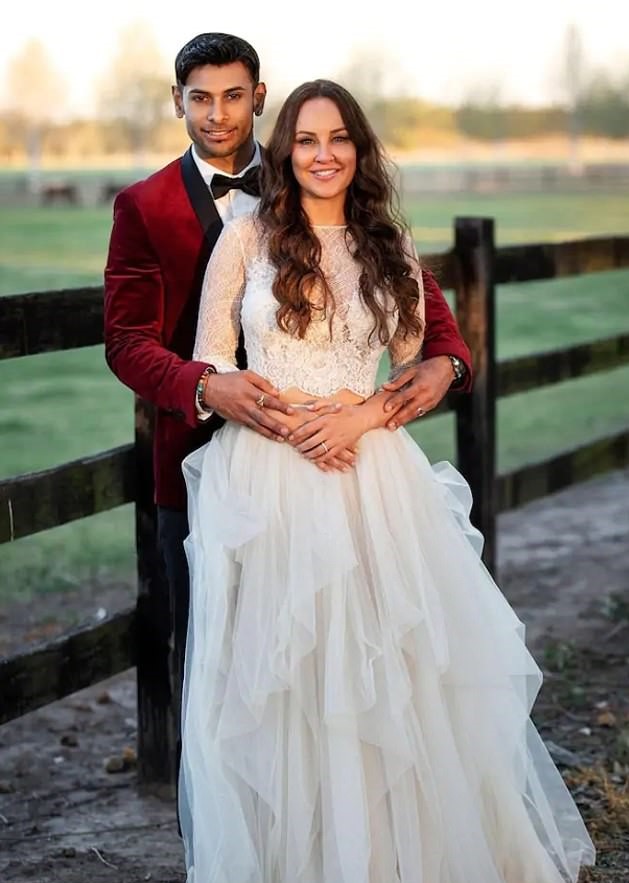 Image Source/Daily Mail
The couple married at the beginning of season 6. Unfortunately, the pair weren't built to last, which has you wondering whether Melissa would have had better luck with who her original husband match was supposed to be. Since the show, it looks like Dino has been spending plenty of time in the gym, presumably to set himself back up for love.
Cigarette Breaks Had To Be Implemented Into The Schedule
Showing smoking on television, and being able to smoke in public places, is a thing of the past – which means it's difficult for contestants of the show who like to smoke. Season 6 in particular saw a huge surge in contestants who liked to light up.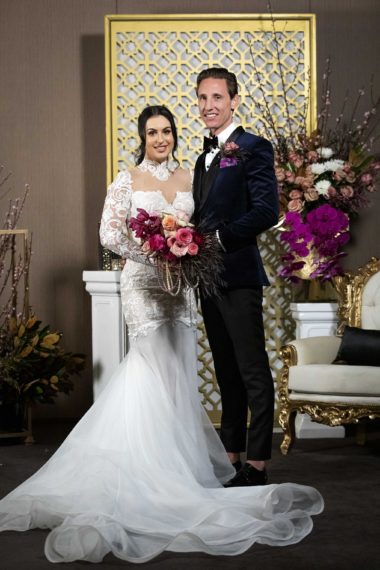 Image Source/TV Insider
This meant that producers had to fit a great many cigarette breaks around the filming schedule to make sure everyone was covered. Cigarette breaks had to be allocated for all the contestants to make sure everyone got theirs. At least this means hopefully smoking wasn't a deal breaker for love if so many of them did it…
Sam's Affair With Ines Was Practically Encouraged
Contestant Ines was actually originally matched with husband Bronson. Always one to speak her mind, Ines and Bronson's first meeting (naturally, their wedding day) included Ines telling Bronson bluntly that she didn't like his eyebrow piercing. Credit to her for telling the truth, maybe?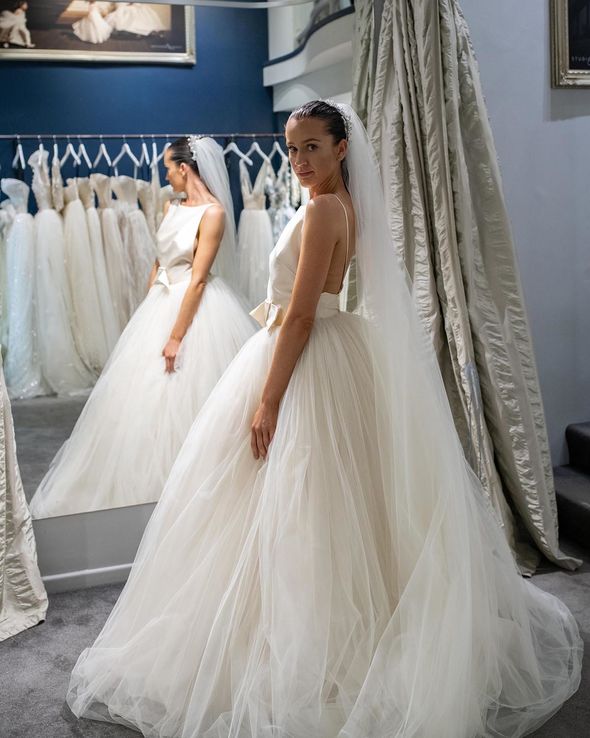 Image Source/Daily Express
This paved the way for a rather rocky relationship between the two. Enter Sam at a dinner party. Ines and Sam seemed to share a connection, and after both choosing to play the 'leave' card with their own partners, they decided to private message secretly, beginning what appeared to be their affair.
… But Sam and Ines' Affair Was Actually Fake!
This 'affair' appeared to be stepping up a notch when Sam was given freedom during a trip to the Gold Coast so that he and Ines could have a proper date experience together. The show then aired scenes of Ines in Sam's room – and, more specifically, his bed. Clearly an affair then, right?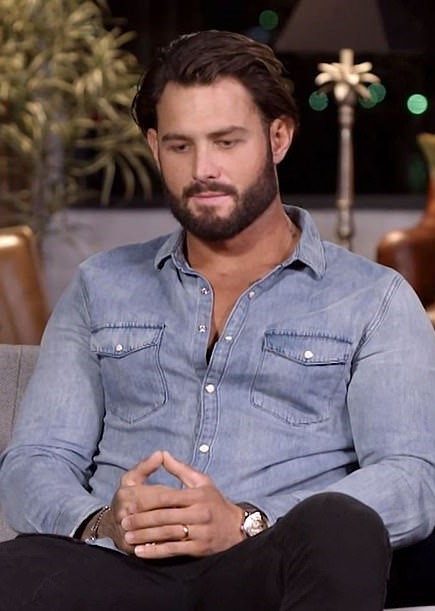 Image Source/Express Digest
Wrong! An apparent editing fail shows Ines going to bed with Sam in one particular set of underwear, but when she wakes up, she's in a completely different set. It may be that Ines makes extra effort when it comes to bedtime attire, but we can't see why she'd bother to change halfway through the night.
Sam's Diary Cam Was Apparently 'Lost' By Producers
Since the show, Sam has officially come forward to declare the alleged affair as fake, and clearly orchestrated by the producers. Sam responded to comments on his social media which urged him to get 'checked' after his night with Ines…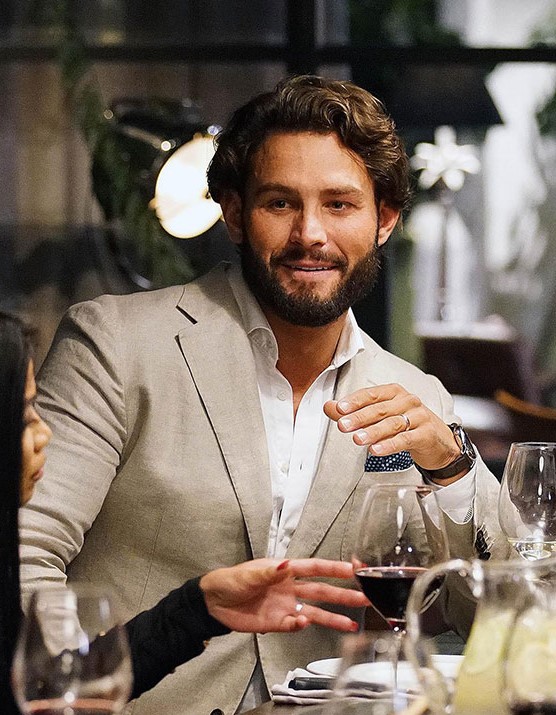 Image Source/Hello Magazine
But Sam responded by saying it was only TV and that it didn't actually happen, "but thanks for the concern," he's said. His diary cam was also allegedly 'lost' by producers, but we can only presume that Sam might have spoken openly about the real situation with Ines, but producers didn't feel like it fit too well with the affair storyline… Convenient.
Contestants Were Actually Given 'Character Profiles' And Told What To Wear
You would think that, on a show which takes away your freedom of choice when it comes to wedding day and future partner, you'd at least be able to retain your own sense of style and personality. You may find comfort in being able to wear your hair or makeup the way you want, at the very least.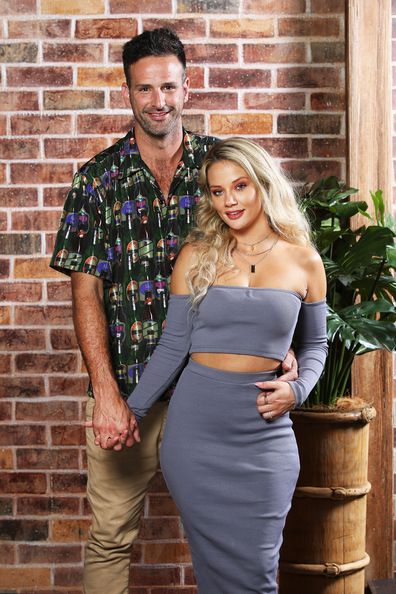 Image Source/Celebrity Nine
Having to check with producers over your dinner party outfit is sort of understandable, but having your complete personal choice of style taken away is another. Contestants were made to look a certain way based on their 'character profiles'. Contestant Jess was actually instructed to wear tight, revealing clothing, while Mel was told to wear less makeup!
Stars Of The Show Felt Very Manipulated By Producers
If all of the points so far don't feel like manipulation enough, contestants have confirmed how bad this level of control actually was during filming of the show. Contestant Chris Nicholls has admitted that it felt very much like a verbal beating.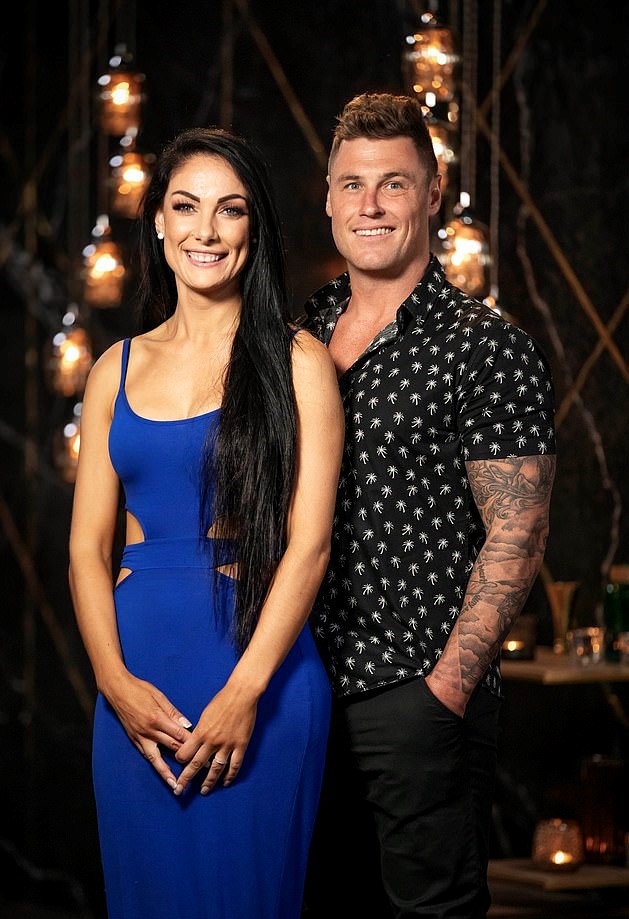 Image Source/Express Digest
Chris has explained that producers basically drill contestants until they force out the answer that they want to hear for the camera – even if it's an answer they don't want to give. Another contestant revealed that she was labelled as 'boring' by the producers and told to be more dramatic. Charming.
Jess Was 'Praised' By Producers For Causing Drama With Mick
Remember Jess and Mick? From the very beginning it was a bit obvious that Jess wasn't really interested in her chosen groom, Mick. But she could have been respectful and politely chose the 'leave' card during the commitment ceremony. That wouldn't make good TV though, would it?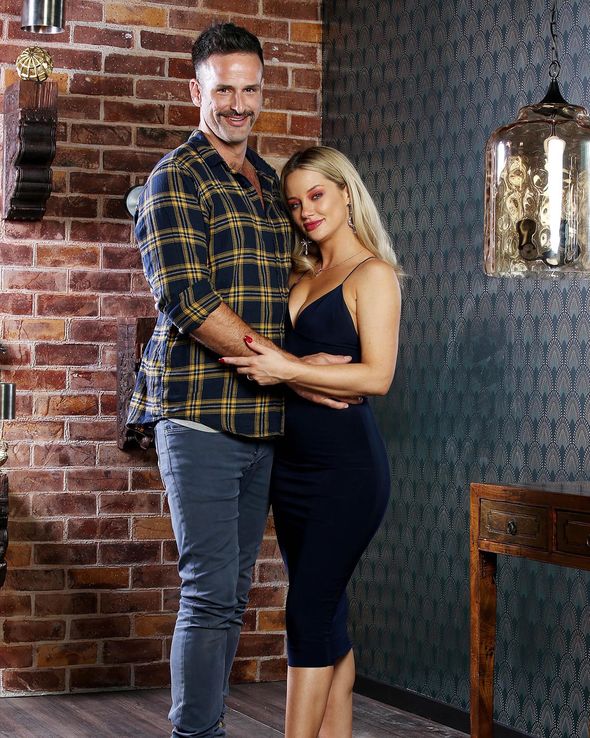 Image Source/Daily Express
Jess actually revealed to a friend that she was being praised by the show creators for the amount of drama she was causing with Mick (presumably for good TV ratings). Sadly, Mick actually overheard this confession and was left heartbroken by her actions and her penchant for causing drama.
Contestants Would Be Pressured To Kiss For The Cameras
It's a TV show about love, after all, so you'd expect there to be some kissing. But you would hope the kissing would happen naturally between couples who find their happily ever after and actually want to have quick smooch.
Image Source/iNews
But contestants would be expected to kiss for the cameras mere hours after their first meeting and marrying a stranger on TV. The pair would be pushed to kiss for the ideal, picture-perfect photo, even if their 'special' day was anything but perfect. Though I suppose you could say kissing someone you just met is less awkward than marrying someone you just met…
Brides Couldn't Even Choose Their Dream Wedding Gown
It's often the most important thing for a bride-to-be, or even a young girl growing up dreaming of her dream princess wedding gown one day. So to have that choice taken away from you is pretty heartbreaking. But that's exactly what happens on the show.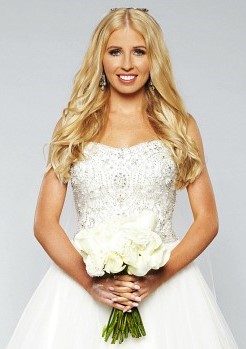 Image Source/TV Tonight
Brides aren't able to choose or have any say in their wedding gown. There's always the chance that the brides could end up with a dress that they love, but even then it's a risky game. A former contestant revealed that the wedding dress she actually wanted was taken away from her in the end because another bride wanted it! Talk about bride wars.
The Dinner Parties Are More Like Up-Until-Dawn Parties
When you think of a dinner party – or see one on a show like Married at First Sight – you might expect a few enjoyable hours in the evening to fill with good food and wine, and then a reasonable bed time. But contestants have revealed that the dinner parties last much longer than expected.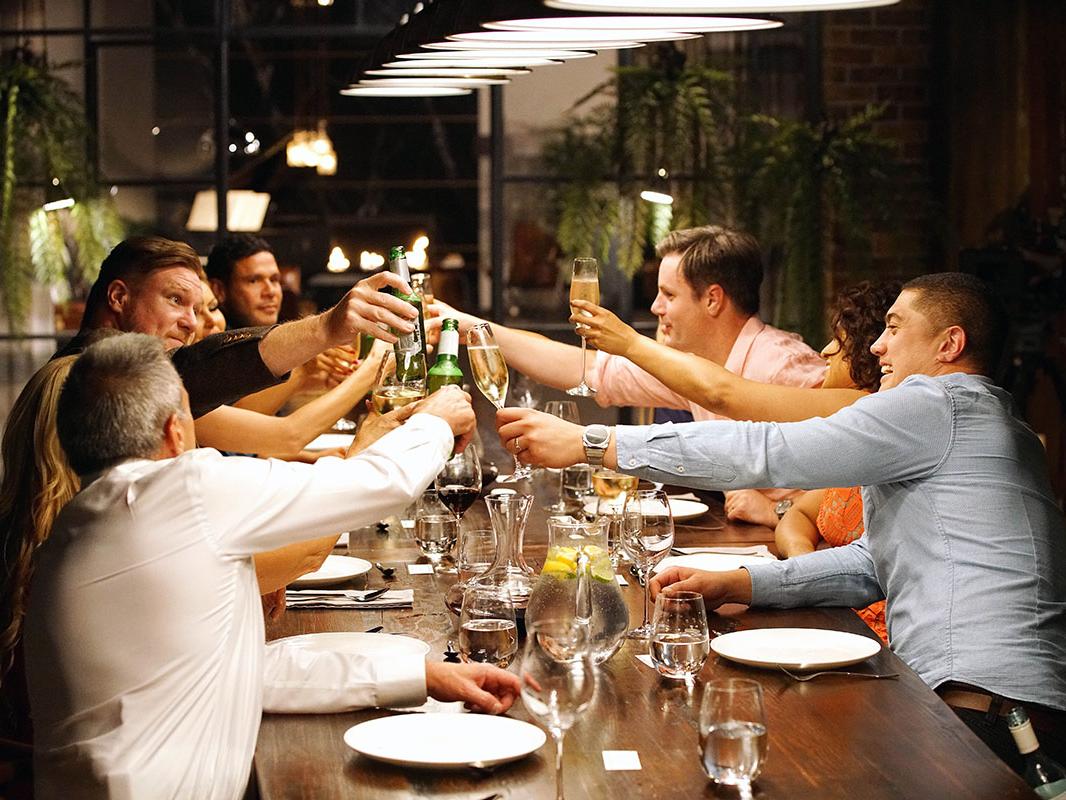 Image Source/Star 104.5
A former contestant, Nadia, has spoken about how the dinner parties can begin at arond 6pm and extend into the early hours of the morning. Presumably with the pressure to get the best shots and drama around the table. And when it comes to alcohol consumption for that length of time, it's no wonder that there's so much drama…