A hospitality app is calling for Coronation Street's Rovers Return pub to become a UNESCO World Heritage Site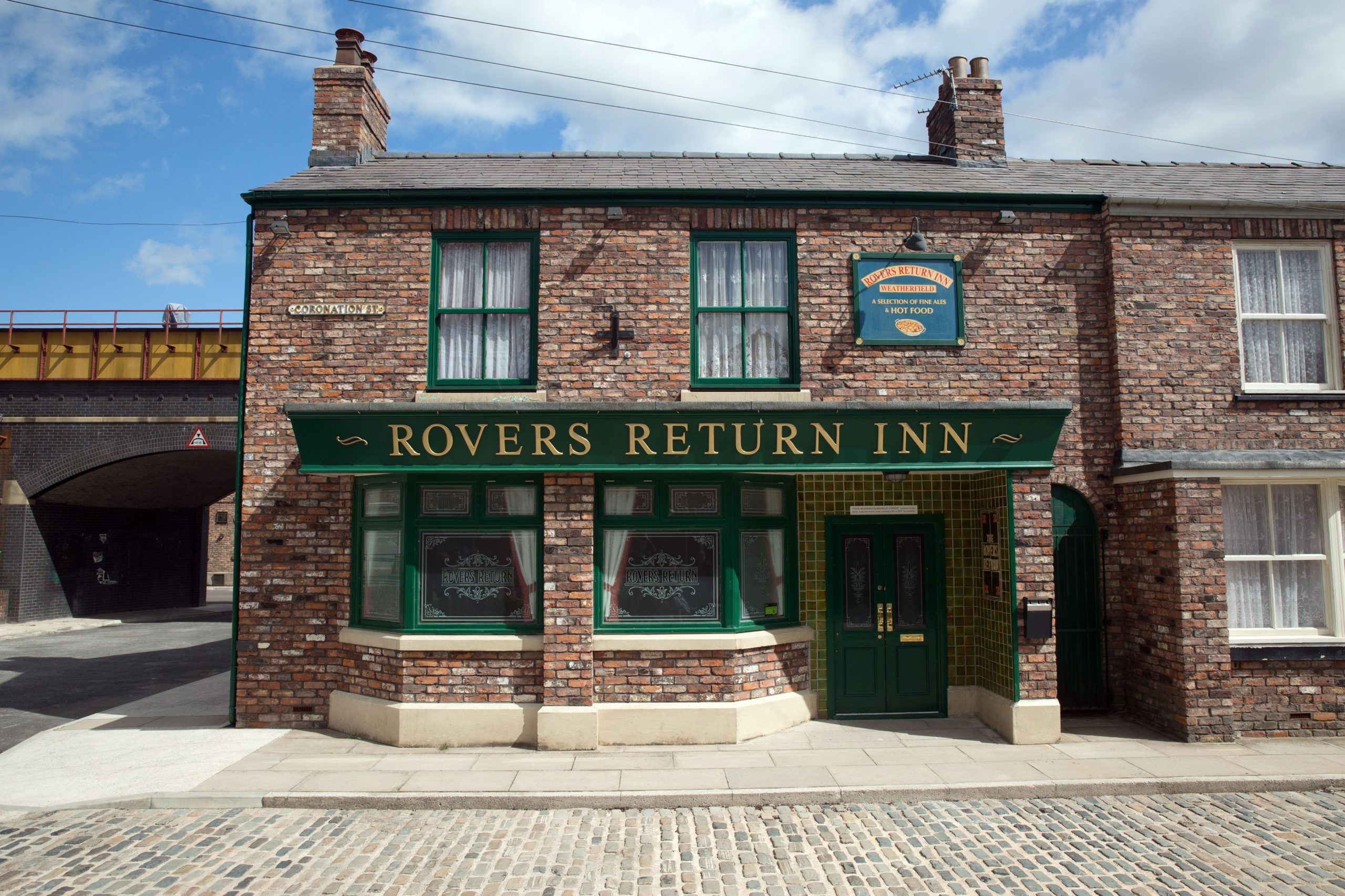 Image Source/ The Sun
OrderPay has penned an open letter to Secretary of State for Culture, Media and Sport, Oliver Dowden, in the hope the fictional boozer will join the likes of the Taj Mahal, Machu Picchu and Vatican City on the protected list.
In the letter, OrderPay wrote:
'The UK public house is on the brink of extinction, but we must preserve this icon of British culture for future generations.

'That's why we at OrderPay are now calling for Coronation Street's The Rovers Return Inn building, a cultural symbol of the Great British Pub, to receive UNESCO World Heritage status and intend to submit an application for your consideration at the earliest opportunity.

'The Rovers Return Inn is intrinsically linked to the culture of our country, a symbol for the pubs just like it that are found in every town and city centre across the UK.

'Pubs provide their patrons a place to celebrate, commiserate, but most of all – a place to meet others and create memories that will last for a lifetime'.
OrderPay is launching its appeal to highlight the culturally-significant role pubs play at the heart of local communities.
It hopes 'Corrie' fans, members of the public and the UK Government will back their appeal to mark the protection of the Rovers Return as a symbol for all pubs across the country and to save 750,000 jobs.
OrderPay's CEO Richard Carter said:
'Britain's pub trade has seen unparalleled devastation to business this past year.

'We hope the UK Government can recognise the vital role they play in communities, from providing jobs to being a social hub for people to meet.

'Pubs, including Coronation Street's The Rovers Return Inn, are a British institution and deserve to be protected – before it's too late!'.