Prue Leith: What Do We Know About The Bake Off Judge?
Great British Bake Off judge Prue Leith hasn't been on our screens for long, but she's has been an active member of the cooking scene for a while now.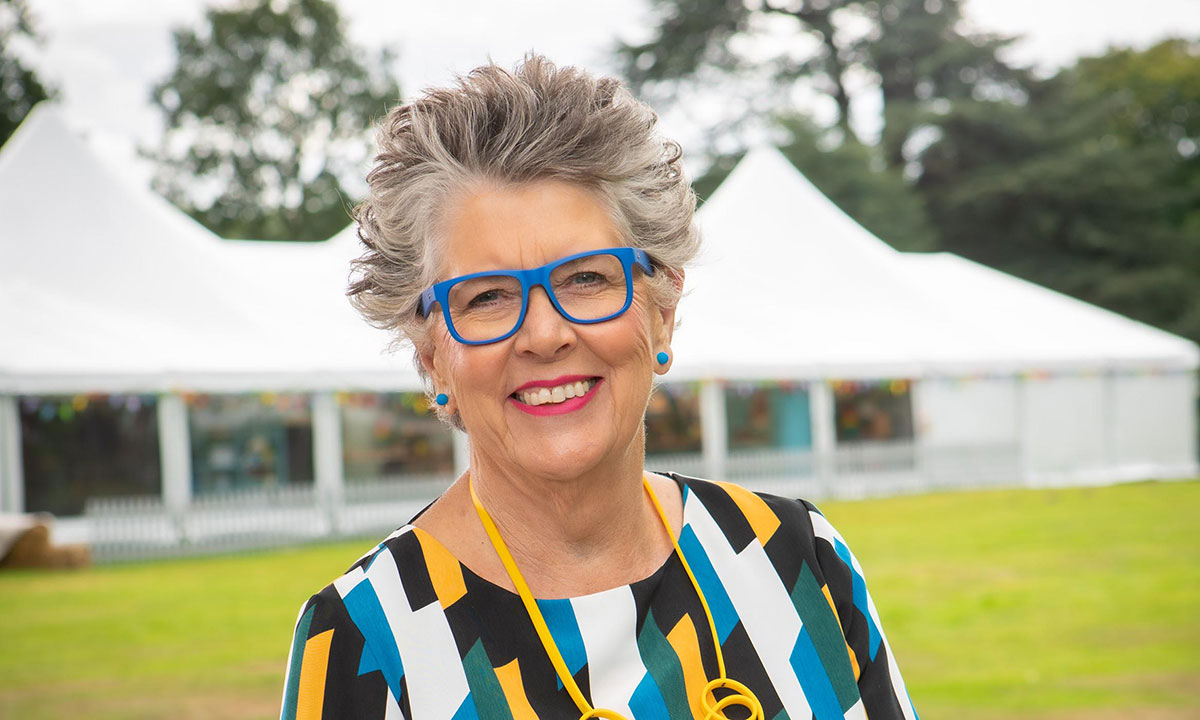 Image Source/ Hello Magazine
What Is Prue Leith's Background?
Prue was born in Cape Town, South Africa on February 18th, 1940. She initially attended university there, trying courses in drama, fine art, French and architecture.
She eventually persuaded her parents to let her attend the University of Paris – now known as the Sorbonne. Prue went there under the pretence that she wanted to immerse herself within the French culture so she could learn the language better, however, whilst there she realised that she wanted to work in the premium food industry.
Her Introduction To Cooking
After she finished her time at the Cordon Bleu Cookery School, Prue decided to start her own business making premium lunches for businesses. Eventually, this become known as Leith's Good Food where she was a caterer for parties and events.
She opened her very first restaurant in 1969, aptly named, 'Leith's'. She ended up selling the restaurant in 1995 but not before securing a Michelin star. In 1975, she founded Leith's School of Food and Wine – a school for cooks of all levels. She eventually sold the company in 1993.
She has also helped those in her former homeland as in 1995 she opened Prue Leith Chef's Academy in South Africa.
She's Also A Food Writer
Over her career, Prue has written twelve cooking books, seven novels and an autobiography.
Her latest cookery book is in collaboration with her niece, Peta, and is full of vegetarian recipes.
Image Source/ Instagram
Her Work Has Been Recognised!
Back in 1989, she was awarded an OBE and in the 2010 birthday honours she was given a CBE.
She said:
'I can't believe the CBE […] I've been a novelist for 15 years, but the honour is hardly for my contribution to romantic fiction!

'It's years since I was a caterer, but I guess it is for my work as Chair of the School Food Trust which has done a terrific job in getting school lunches healthy, training cooks to cook fresh food simply and well, getting head teachers, governors and local authorities to take food and cooking seriously'.
How Long Has Prue Been On TV?
She was first on television in the 1970s. She replaced Jack de Manio and presented two series of a magazine series which was aimed at women at home. Prue had no experience of television and disliked her experience.
After realising it was the director she was not a fan of, Prue again tried her hand at TV. In the 80s she was the subject for two programmes about her life and career.
She was named as one of three judges on the BBC TV series, The Great British Menu. She was on the show for eleven years before taking over for Mary Berry on The Great British Bake Off when the show moved to Channel 4.
Oh Prue! 😱😱😱 #GBBO pic.twitter.com/QQZeqh8tdK

— British Bake Off (@BritishBakeOff) September 29, 2020
Video Source/ Twitter