Phillip Schofield 'hated' planning coming out interview on This Morning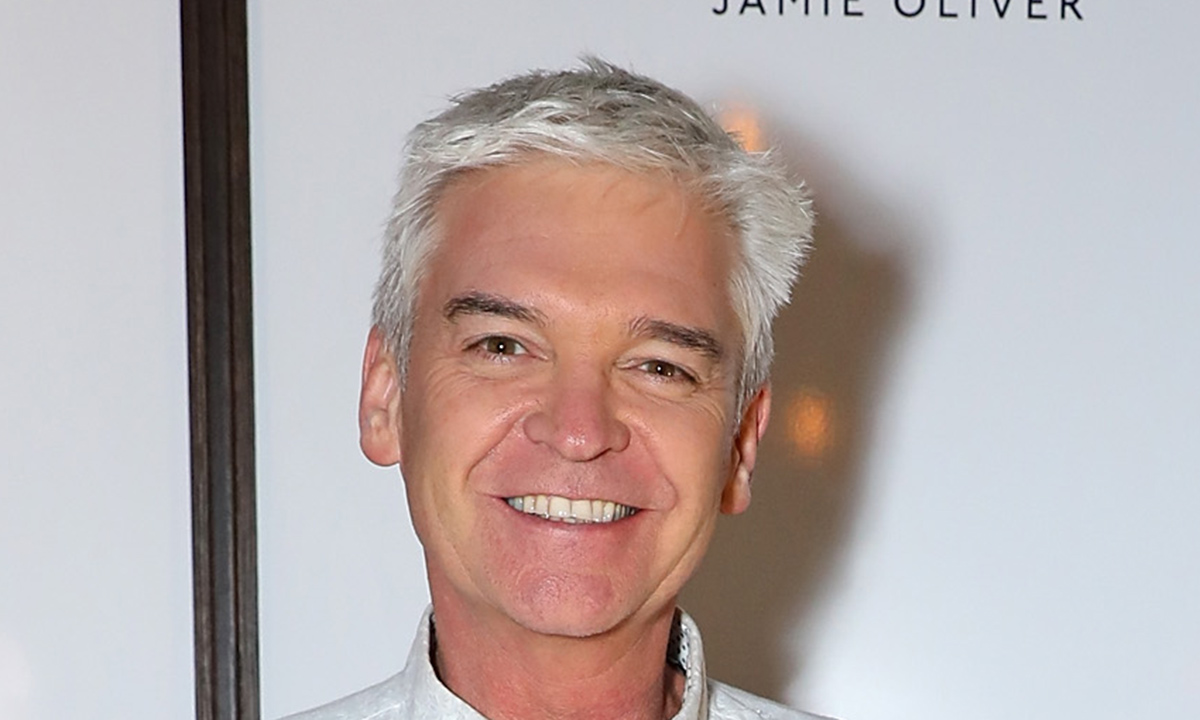 Image Source/ Hello Magazine
The 58-year-old TV presenter announced he was gay live on the brunch-time show back in February, alongside his co-host Holly Willoughby, and while he didn't enjoy having to plan the show segment, which he referred to as "the event", he has been delighted with the "lovely" reaction.
Speaking to friend Lorraine Kelly on Lorraine, he said:
'Outside, it [the reaction] was incredible. People were so lovely.

'We called it 'the event', in the WhatsApp group it was 'the event'.

'We had to plan it. I had to plan the whole thing. I hated the fact. I had to plan it with Holly, I had to plan it with the office, I had to plan it with everybody, when everyone who knew had to know in the right order.

'But as far as the actual day was concerned, it was… doing something like that, I wanted to get it right. I wanted it to be dignified'.
Lorraine admitted she saw Phillip shortly before Christmas last year and was "shocked" by his appearance because he didn't look like himself, and she was "worried" about him as a result.
She said:
'I remember seeing you just before Christmas, and I was shocked when I saw you.

'You were tiny. You'd lost so much weight, and you didn't look like yourself. The sparkle was away.

'I was worried about you. I really was.

'It was a hard time then wasn't it?'.
Phillip replied:
'Toughest time ever. When you're going through something like that and you're trying to pick your way through… it's not in my nature to hurt people.

'I was trying to find my way through'.
The 'Cube' presenter – who has been married to Stephanie Lowe since 1993, and the pair have two daughters, Molly, 27, and Ruby 24 – admitted he was getting "sicker and sicker" by "worrying" about what he should do before he announced he was gay.
He said:
'It went round and round and round and round, and then I couldn't eat. And then I couldn't sleep.

'I was walking into make-up and people are saying, "You OK? Had a nice weekend?" And I knew I had spent the whole weekend staring into the fire.

'I was thinking, "What am I going to do?" There were lots of hours talking to Steph and hugging Steph. We talked the whole thing through. There were no secrets, there have never been any secrets.

'Initially, I didn't understand'.
Phillip admitted his fellow This Morning host Holly Willoughby has been his "rock", as has his wife Steph, but one day going to work was too much for him and he directed his driver, who was taking him to the show's studios, to drive him to a flat he and Steph own in south east London instead.
He sat inside the flat watching This Morning, but has now admitted he shouldn't have turned his phone off because people thought he could have "done something stupid".
He said:
'I made a very stupid mistake of turning my phone off, so nobody knew where I was.

'I told Steph, I just said, "I can't go in today." And the office, and that was that.

'I just sat in the flat and This Morning started. I was at one end of London and it was at the other.

'It was a very, very silly thing to do because people thought I may have done something stupid, which, of course, I wouldn't have done'.
Concluding the chat, Lorraine said:
'It's great to see you with your sparkle back'.