Coronation Street has confirmed Liam McCheyne is returning as Dylan Wilson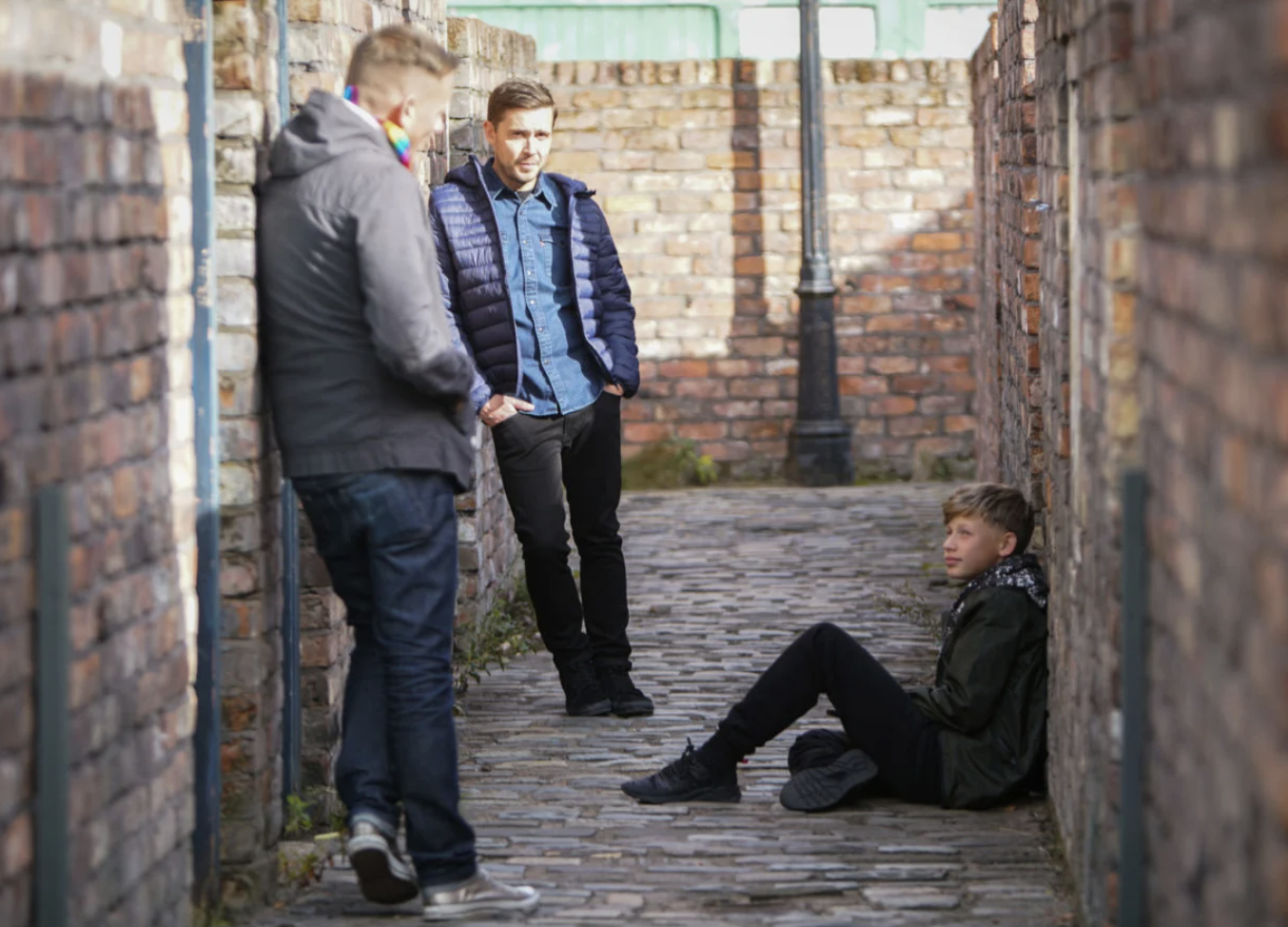 Image Source/ Entertainment Daily
Bosses are bringing back Sean Tully's (Antony Cotton) son in scenes set to air next week, and youngster Liam – who shared the role with twin brother Connor in 2011 and 2012 – will reprise the role he last played as a toddler eight years ago.
Antony shared a photo of them both together on set, and tweeted:
'Here's a little secret that's ready to be let out of the bag. Sean's son, Dylan, makes his return to Weatherfield!

'Ten years after first being cast, I am thrilled that Liam McCheyne has come back to play Dylan, older and a lot wiser.

'I'm looking forward to the many stories ahead'
Liam also confirmed the news as he revealed he has been filming the upcoming scenes as Dylan, the son of Violet Wilson (Jenny Platt).
He wrote:
'After keeping this a secret for a while now, I am so excited to say that I am filming for Coronation Street playing my previous part of Dylan Wilson as he returns to Weatherfield to meet Dad Shaun (sic)'.
Gareth Pierce (Todd Grimshaw) responded to Antony's post, heaping praise on Liam.
He added:
'Yes! Liam is a brilliant young actor. Excited for viewers to see his return as Dylan'.
The decision to bring Liam back as Dylan comes after some fans criticised 'Corrie' for recasting Todd, with Gareth taking on the role after Bruno Langley's contract was terminated in 2017.
However, he recently said:
'I watched footage ahead of the screen test as I wanted to drill down to what the core characteristics of Todd – cheekiness, some arrogance, he's a bit of a chameleon and able to be different with people.

'Now it's about taking Todd forward now and bringing what I can to the character. I didn't want to just be an impersonation. The fantastic team of writers, storylines and producers are still all in place. They all helped to make Todd an iconic character'.