Kevin Kilbane and Brianne Delcourt are expecting their first baby together, after getting married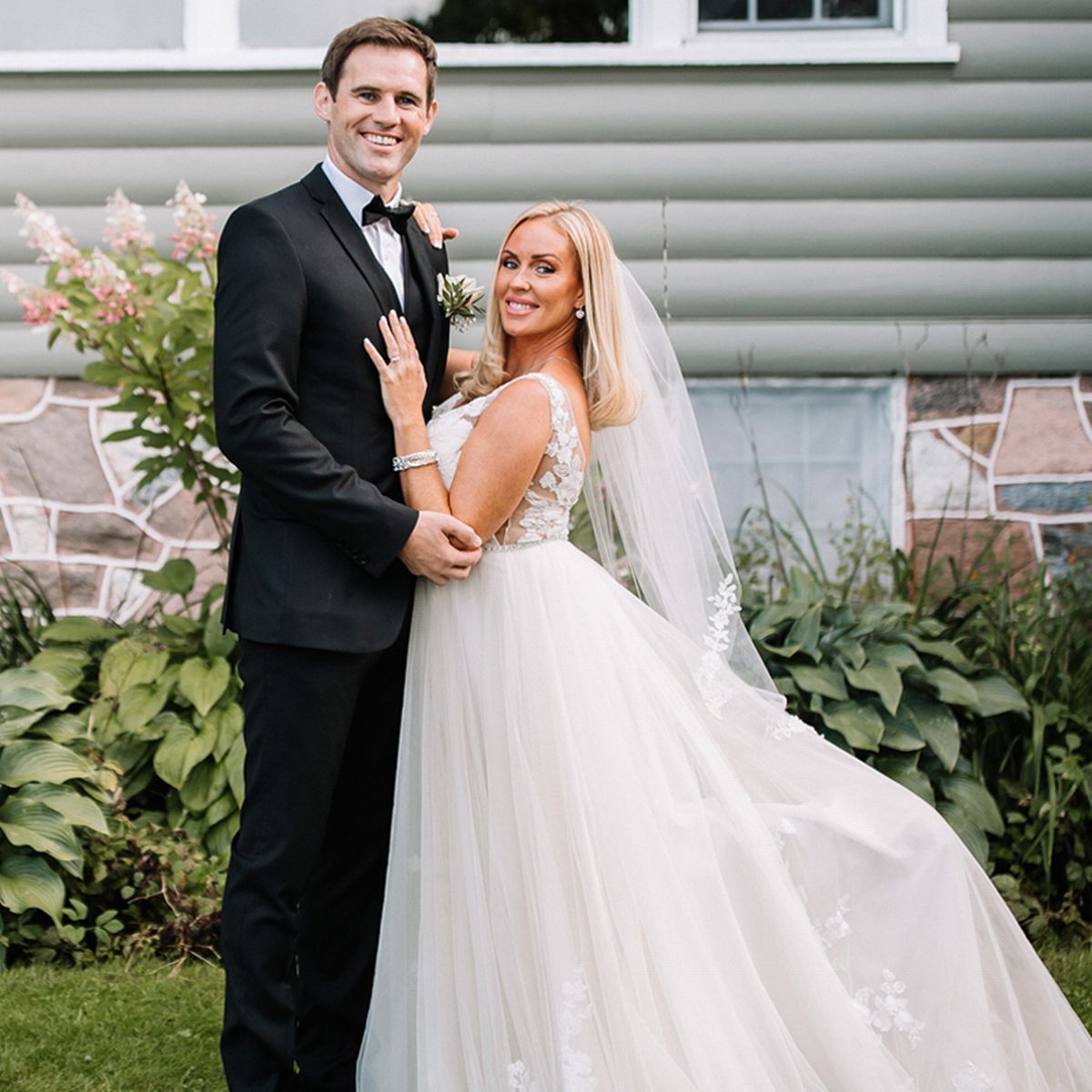 Image Source/ OK! Magazine
The loved-up couple – who met on Dancing On Ice this year when they were partnered together – revealed their relationship has moved to the next level after they secretly tied the knot in Canada earlier this month.
Speaking to OK! magazine, the figure skater said:
'Yes – we got married and I'm five months pregnant!

'We keep saying to each other, "Imagine if we knew this last year." I wouldn't have believed it!

'We've been so busy and there's been so much excitement. It's been crazy, but all good stuff. We planned the whole wedding in two weeks. Today feels like the first day we can unwind a bit and reflect on it all'.
Kevin admitted he "couldn't be happier", and his new wife insisted the whirlwind romance has been "a complete circus".
She added:
'We were in the middle of moving and it was a complete circus. I realised I'd felt a bit weird for a few days – I was bawling my eyes out over all sorts so I decided to do a test, and it came back positive.

'By this point I'm four beers in, and I'm like, "Well, I guess this is going to stop." Kevin was downstairs with all the men so I decided to write him a letter and put it under his pillow.

'I thought he'd be about an hour but he was there until midnight! We usually tell each other absolutely everything so it was hard to keep this a secret for hours'.
Back in July, Brianne – who already has a three-year-old daughter Gracie – confirmed her plans to step away from Dancing On Ice after a decade.
She explained:
'My life is here with Kevin and Gracie. I've made the right decision.

'I'll always skate and perform when I can and you may see me again. But as for now, I'm taking a break from it all to fulfil my other passion and dream – which is my family'.