Dr. Alex George felt "tremendous guilt" after his brother's death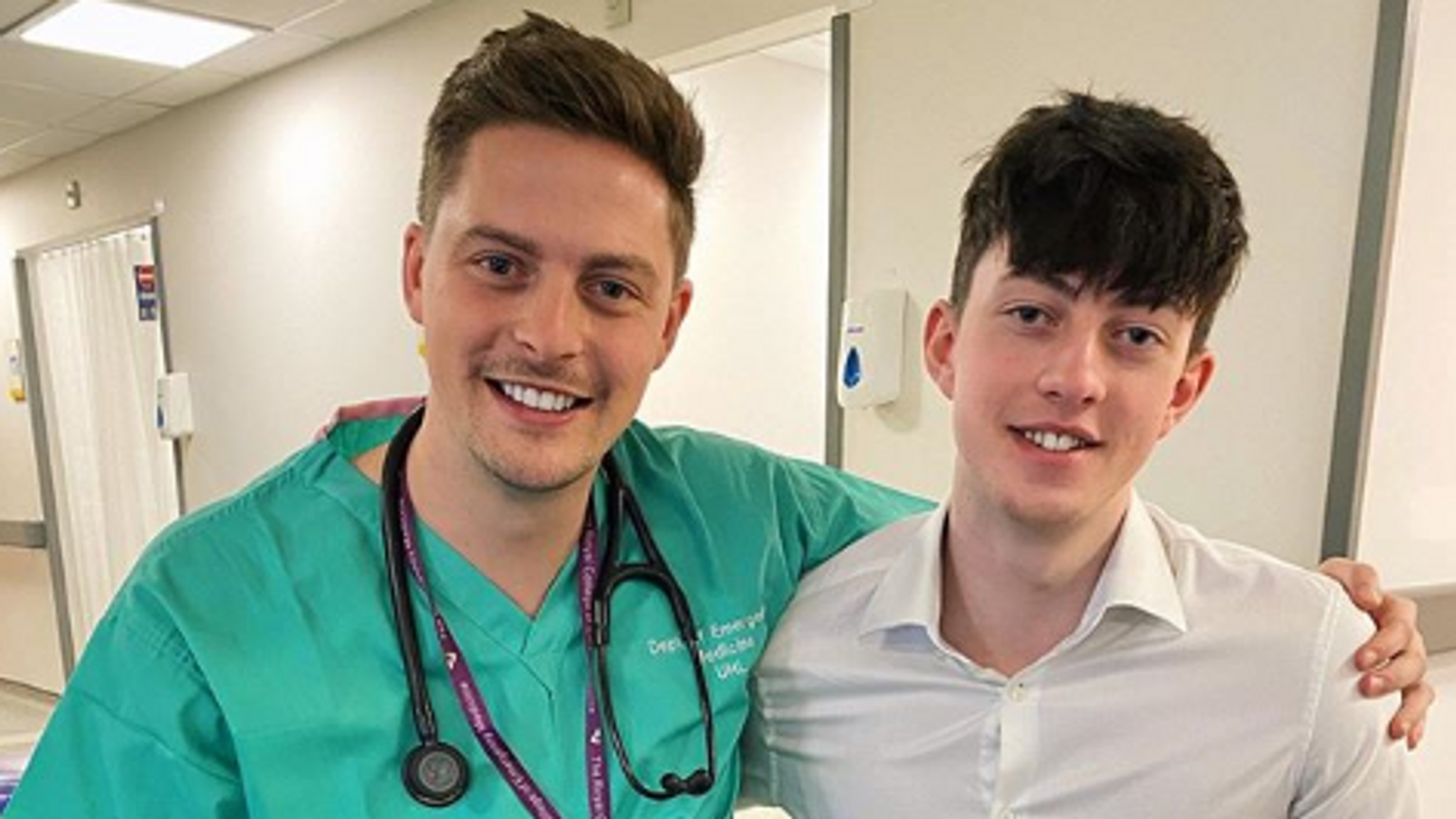 Image Source/ Sky News
The former Love Island star – whose younger sibling Llyr tragically died in July – has opened up about struggling to come to terms with his passing.
Appearing on ITV's Lorraine on Monday (14.09.20), he said:
'That's the hard thing. I felt tremendous guilt instantly.

'I am a doctor, I'm an older brother, I always wanted to protect and look after him. What could I have done differently?

'I'm supposed to be a mental health advocate and all the work I've done around it. It was anguish, it was the worst thing'.
Despite his own heartbreak, Alex has been honest about his brother's death and he wants to encourage people to talk to others about their own mental health struggles.
He added:
'Mental health and physical health, they're akin. Just the same way you can have a heart attack and pass away, mental health is just the same.

'It is an illness. That's why it's so important we treat it like that and realise it… I wanted to say 'he's passed away from mental health'.

'I wanted to be open about that, because there's nothing to be ashamed of. It is an illness like anything else'.
The A&E doctor – who is glad to have returned to work once he felt ready – also discussed the moment he found out about Llyr's death.
He revealed:
'I was at a restaurant when I found out, I went out for some food with my friends. I had a phone call from my dad.

'I could tell from the call, I said "What's happened? Who's passed away?" You could tell something bad had happened. When he said it was Llyr, the world kind of ended in that sense. The world came down under my shoulders.

'My little brother Elliott picked me up, we drove back to Wales… We sat in silence for five hours. Each of us crying, shouting, just letting out all this anguish I guess.

'It was weird, I went into different parts of my mind in that journey home, really dark parts of my mind, to be honest. Disbelief – I couldn't believe this had happened'.