UK's First Socially Distanced Festival Shows What The Future Holds For Music Fans
By Emma Moylan
3 years ago
UK's First Socially Distanced Festival Shows What The Future Holds For Music Fans
With the Coronavirus pandemic forcing a 'new normal', we got a glimpse into what the world of music concerts will be like as things start to settle into this altered reality.
[bpltd_new_playbuzz]
Last night, Sam Fender played an outdoor concert held in Newcastle at the Virgin Money Unity Arena as crowds watched on in their own socially-distanced boxes.
Spaced two metres apart, there were 500 pods, each able to hold up to five people. Food and drink could be ordered to the pods and there were chairs for those who wanted to sit down.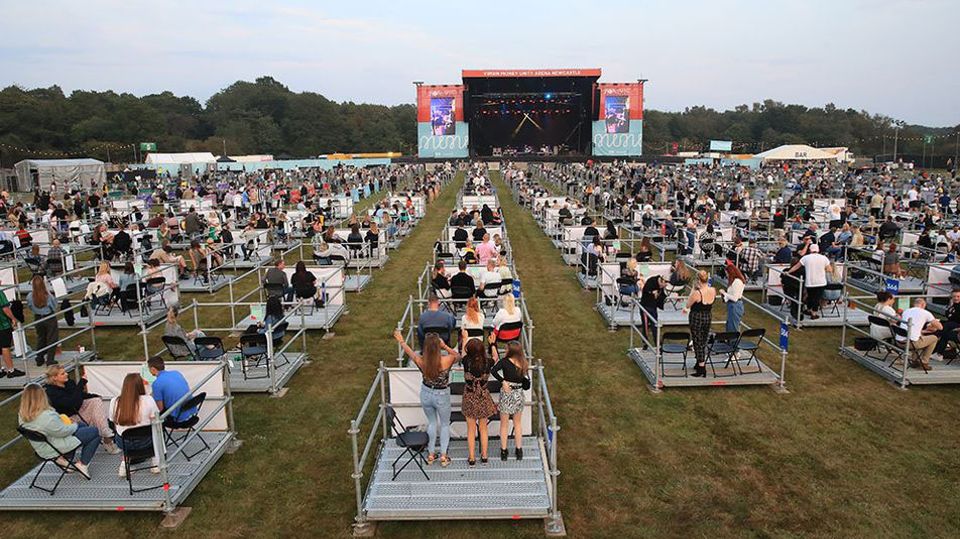 Image Source/PlanetRadio
[bpltd_primis_video]
Group brand and marketing director at Virgin Money said:


"We are delighted to play a part in bringing back live music events as we start to emerge from lockdown.




"This feels like a unique opportunity to celebrate music and all the wonderful emotions that come with experiencing it live alongside other music fans."

What Are People Thinking?

The experience has divided opinion on the future of socially-distanced gigs.



[dx_custom_adunit mobile_id="RTK_qw1q"]