Marwan Kenzari: Hot Jafar Turns Warrior In The Old Guard
Best known for playing Jafar in the live action remake of Aladdin, Dutch actor Marwan Kenzari has since gained an army of thirsty fans.
This year, he appeared in Netflix's action blockbuster The Old Guard alongside Charlize Theron; which follows a team of immortal mercenaries trying to evade capture for scientific experimentation.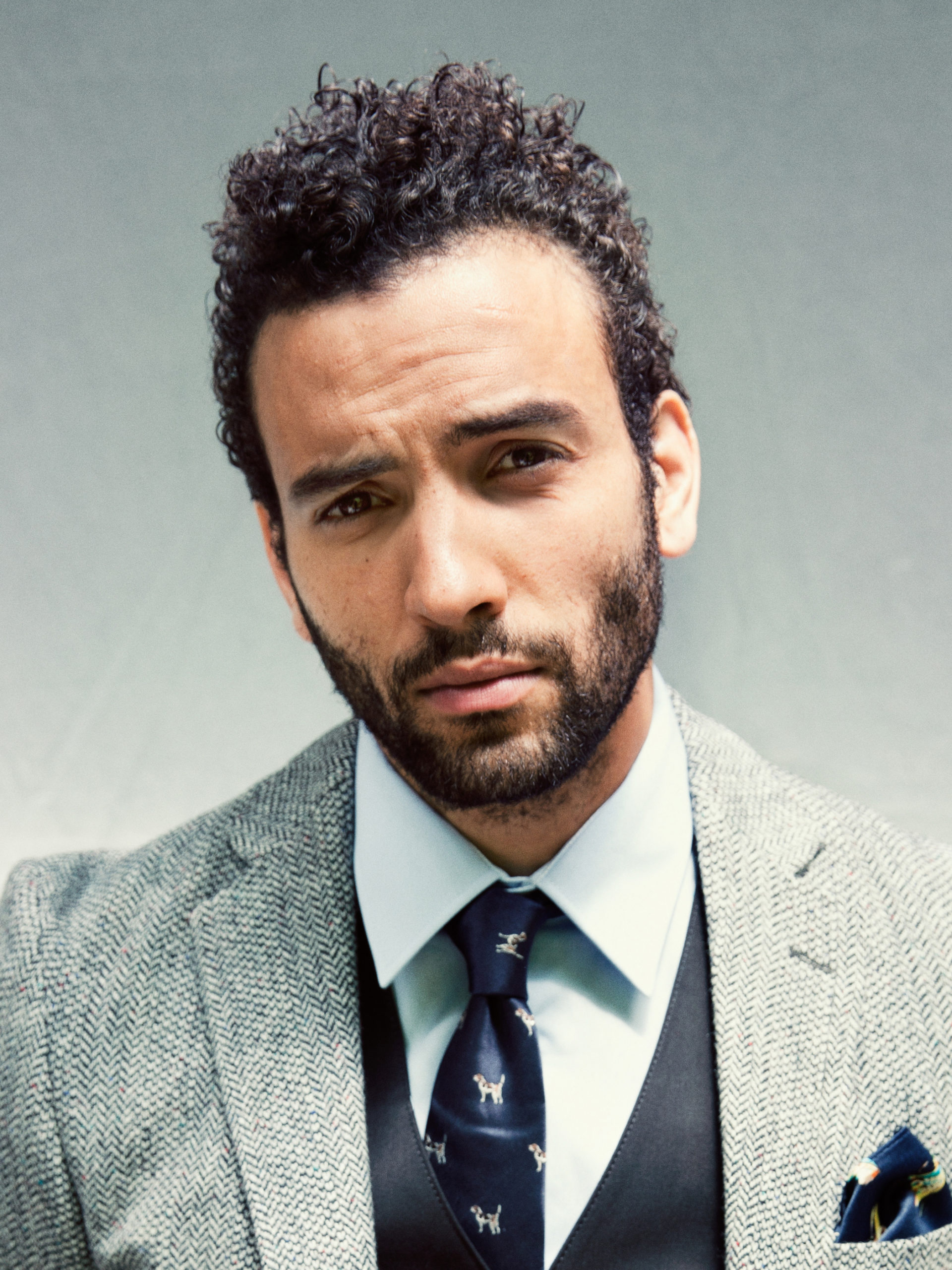 Image Source: /IMDb
Marwan Gained International Attention After Appearing As Disney Villain Jafar In Guy Ritchie's Live Action Remake Of Aladdin
The Netherlands-born actor, who previously appeared in Murder on the Orient Express and What Happened To Monday, went on to land his most iconic role yet as evil Disney villain Jafar.
The actor surprised everyone when we he was cast as the traditionally 'old, creepy uncle' Jafar that was depicted in the 1992 animation.
Fans could hardly contain themselves at the idea that Jafar could be becoming the world's most unlikely sex symbol, leading to Marwan Kenzari being dubbed 'Hot Jafar'.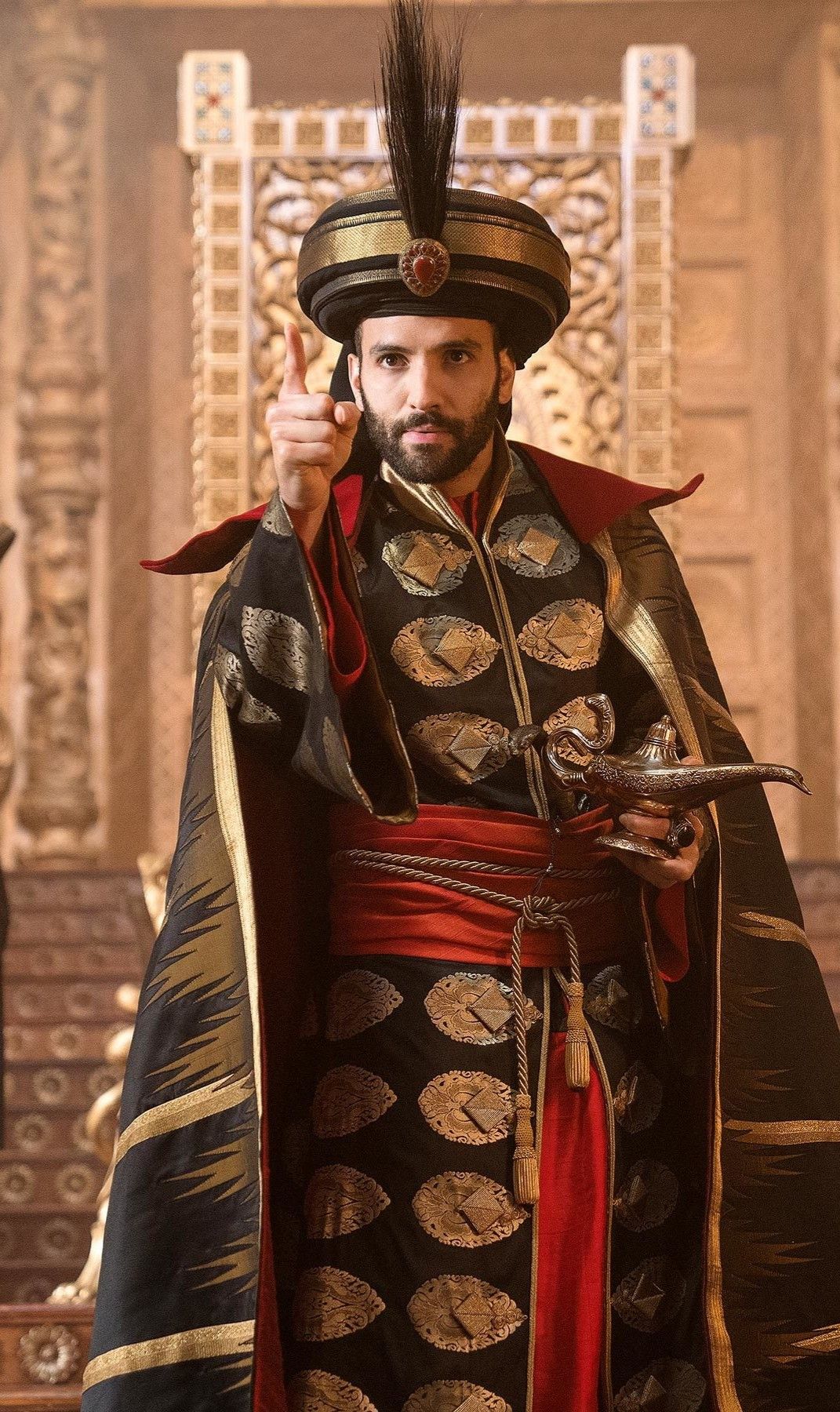 Image Source: /Pinterest
Watch James Corden (who wrote Gavin and Stacey with Ruth Jones) and the Aladdin cast bring a whole new world to Los Angeles!
Video Source: /YouTube
Hot Jafar Has Become An Internet Sensation…
i hope jafar wins pic.twitter.com/jOLv7s3exU

— David Mack (@davidmackau) December 19, 2018
Image Source: /[email protected]
Jafar makes me want to get Jaclose pic.twitter.com/iWjzHRGIjv

— Allie Mullen (@allieallieM) December 20, 2018
Image Source: /[email protected]
In the cartoon movie, it was believable that Princess Jasmine chose Aladdin, because Jafar was looking like a skeleton with a painted on beard. Now we gonna be like wayment Jasmine you might wanna reconsider cuz Jafar is FOINE!!! pic.twitter.com/Wa0Ur4pSRo

— Eartha Litt (@ItzBreeZyBaby) December 19, 2018
Image Source: /[email protected]
Yeah the casting on this has Jafar looking like a whole snack. Heeey Marwan Kenzari! Jafar NEVER looked this dang good. pic.twitter.com/OFUwO9ivFs

— Nicki Mayo (@nickimayonews) December 19, 2018
Image Source: /[email protected]
Jafar fine as hell tho so I will be rooting for evil pic.twitter.com/kwsTzHIkPG

— hot pockets heiress (@sydneymscott) December 19, 2018
Image Source: /[email protected]
Marwan Kenzari Plays Joe In Netflix's The Old Guard (2020)
Playing one half of the first LGBTQ couple to take centre stage in an action movie, Marwan Kenzari plays Joe/Yusuf Al-Kaysani, a muslim warrior who fought in the Crusades opposite his now lover Nicky/ Nicolò di Genova (Luca Marinelli).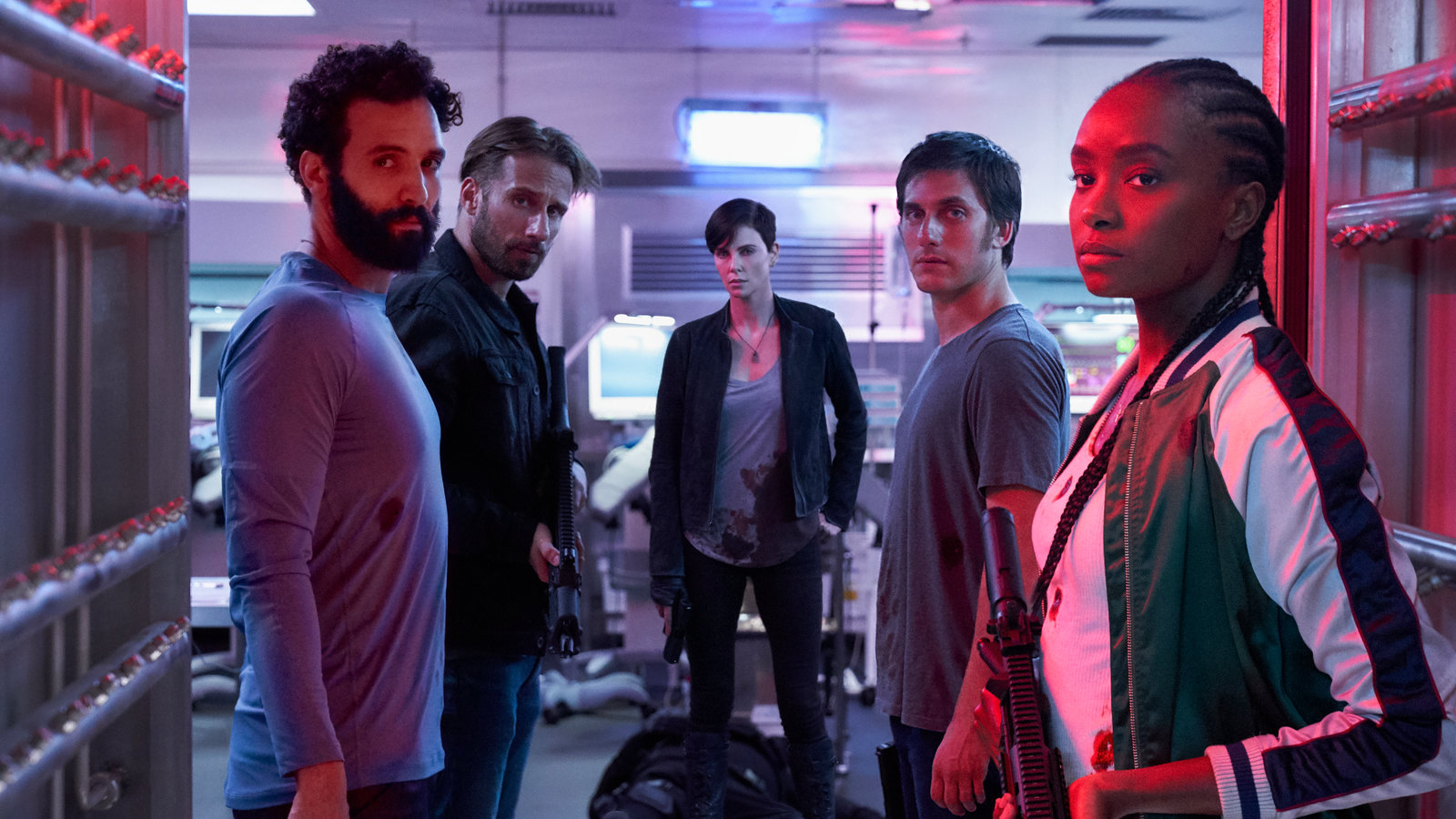 Image Source: /The New York Times
Joe And Nicky's Relationship Spans Over Centuries
The groundbreaking move to feature a gay couple at the forefront of an action movie makes us love The Old Guard even more.
Joe and Nicky, who fight side by side with the team, have a love that mere mortals could never understand; a complex relationship that has spanned over centuries and seen the pair live and die (repeatedly) together.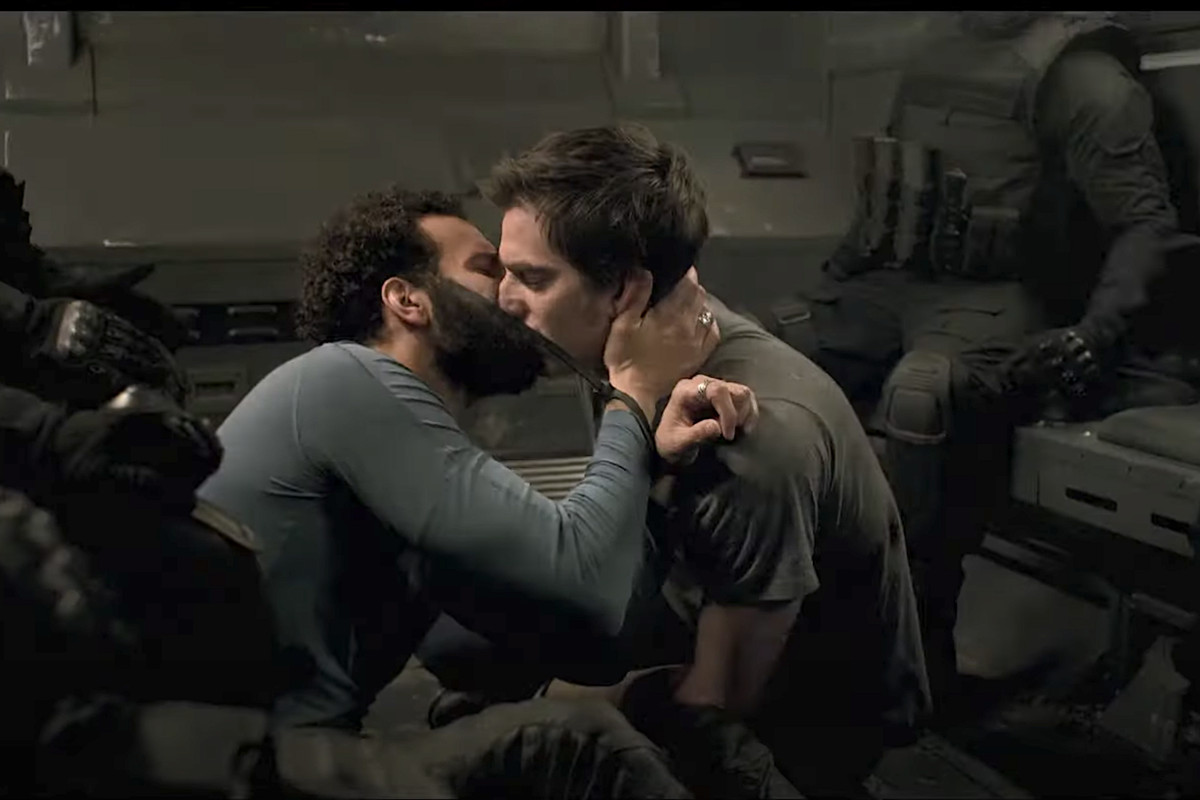 Image Source: /Vox
'The love of my life was of the people I've been taught to hate'
Joe and Nicky, originally Yusuf and Nicolò, met whilst fighting on opposing sides during the Crusades. Albeit a rocky start where the immortal warriors 'killed each other many times', they ended up falling in love.
Who's been cutting onions, again?!
Video Source: /YouTube
Who Is Marwan Kenzari?
Marwan Kenzari was born in The Hague, Netherlands on 16th January 1983 to a Tunisian family.
The 37-year-old Tunisian-Dutch actor began acting when he just a teenager after his then girlfriend signed the pair up to audition for the Dutch musical of Chicago.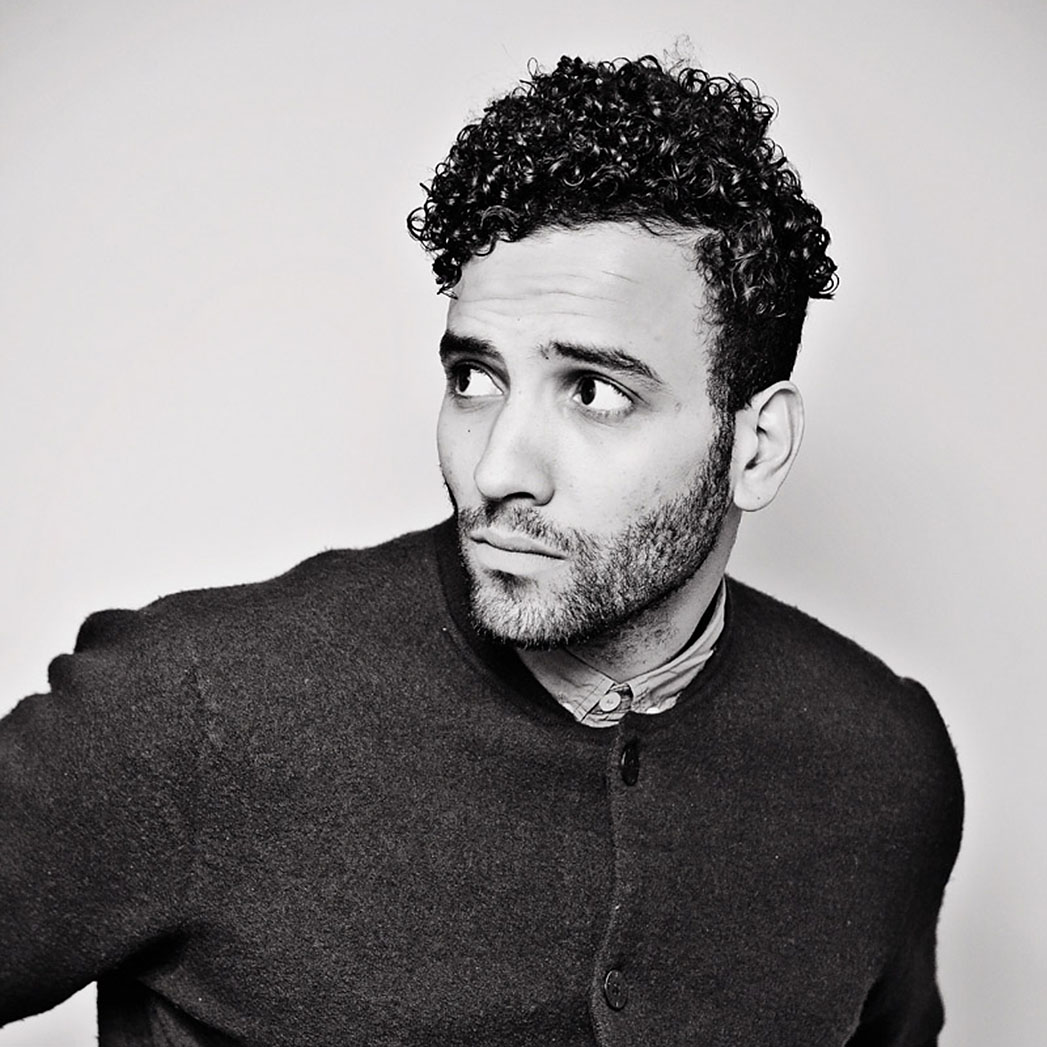 Image Source: /Hollywood Reporter
Marwan Graduated From The Maastricht Academy of Dramatic Arts In 2009
Marwan started to land acting roles in the Netherlands in 2008 and graduated from the Maastricht Academy of Arts in 2009.
In 2013, he won the Golden Calf for Best Actor at the Netherlands Film Festival for his role in Dutch action-martial artists film Wolf.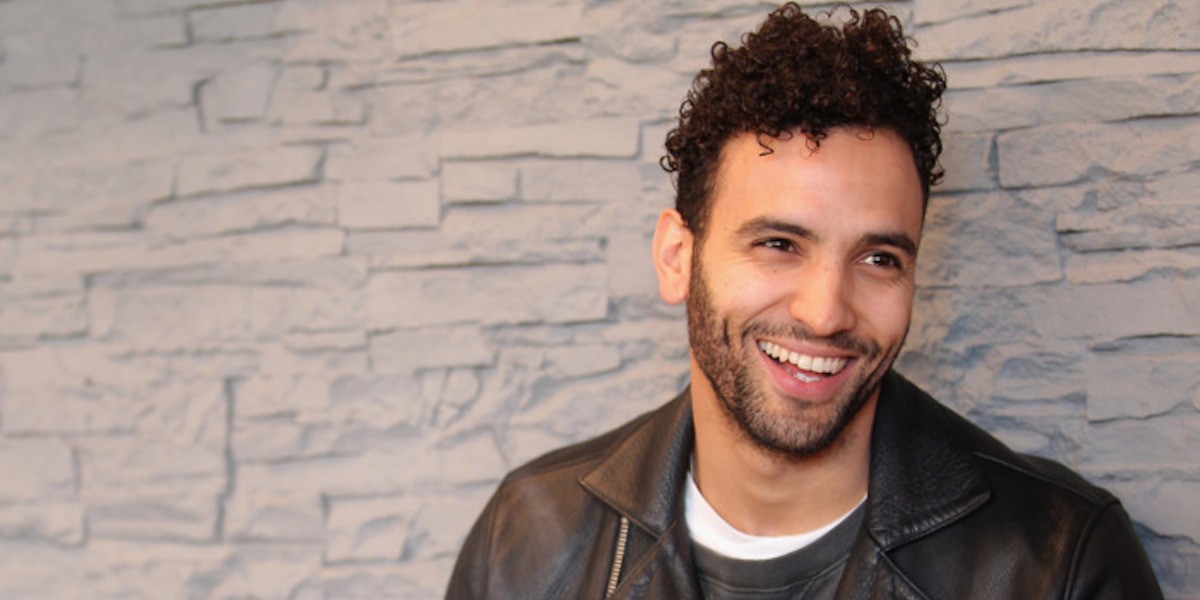 Image Source: /Hypable
Marwan Can Speak Arabic, English, Dutch And French
On top of his native Dutch tongue, the multilingual actor can speak a number of different languages, including: Arabic, English and French.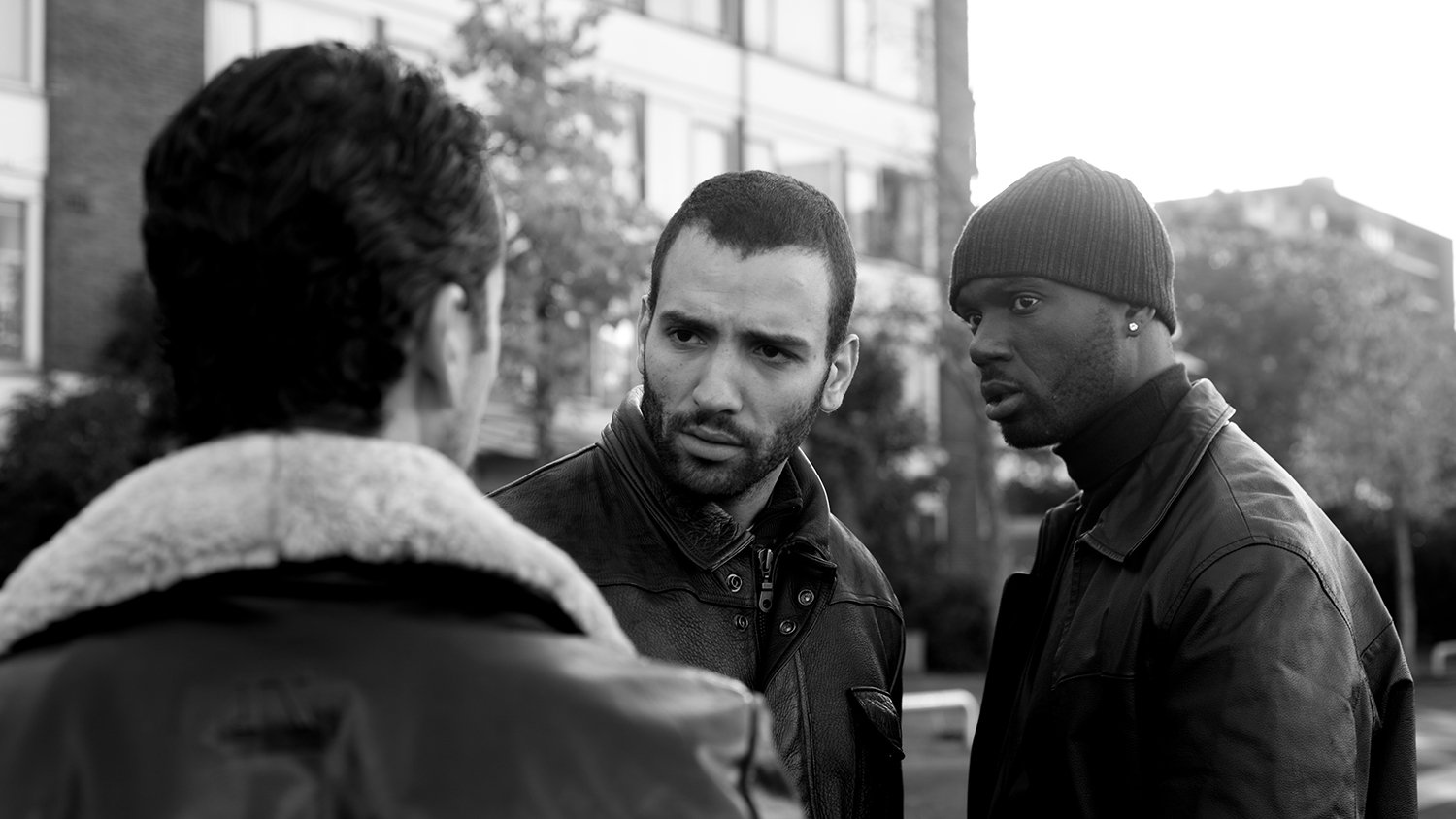 Image Source: /IMDb
He Broke Out In America Following His Roles In What Happened To Monday and Murder On The Orient Express
After landing roles in Netflix's sci-fi thriller What Happened to Monday and being cast as the infamous conductor in Kenneth Branagh's Agatha Christie mystery thriller adaption Murder on the Orient Express, Marwan has become a recognisable face in the American film industry in the past few years.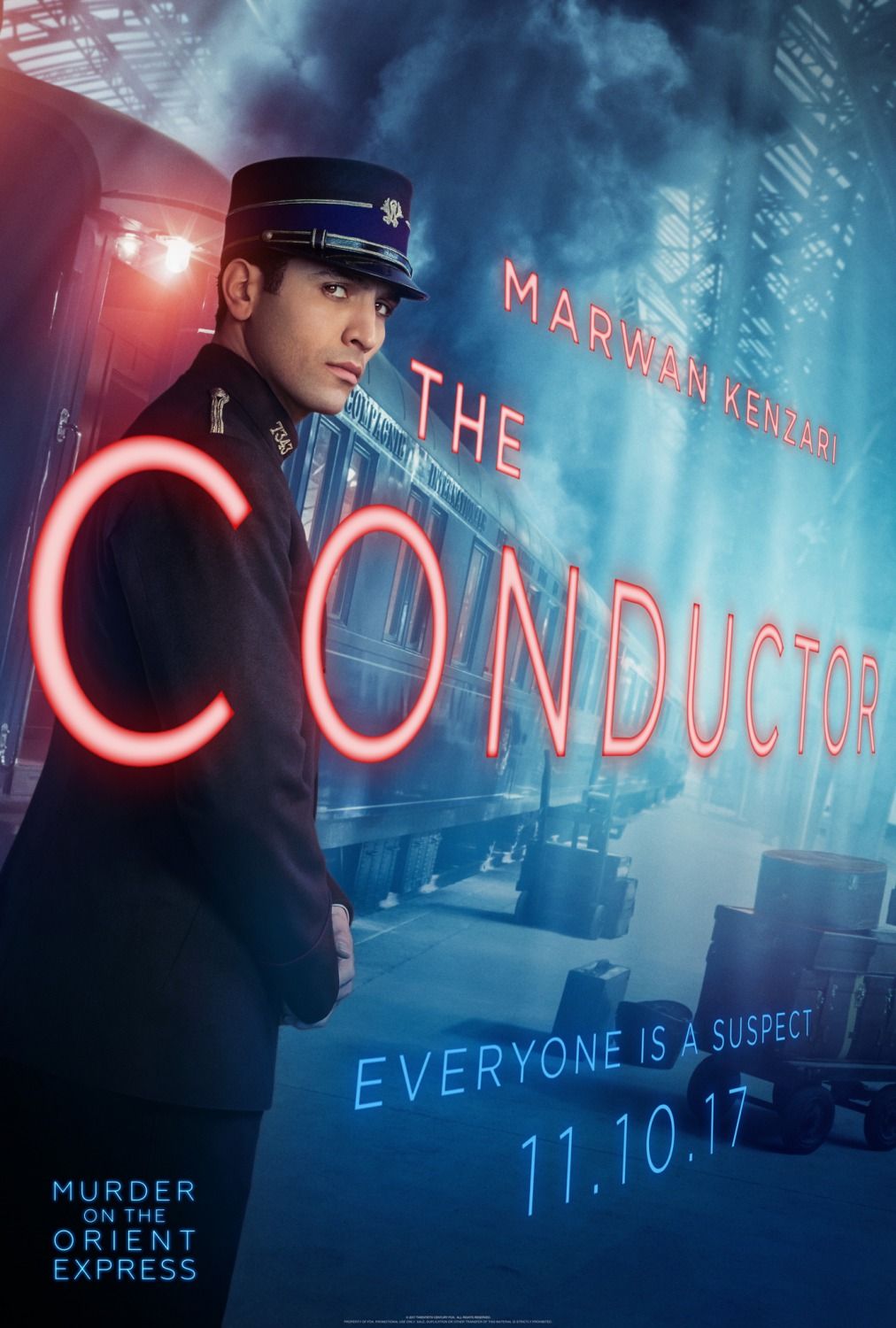 Image Source: /Pinterest
What's Next For Marwan?
In February of this year, director Guy Ritchie was announced to direct Aladdin 2; a sequel to the live action remake that was released last year.
The original Disney animated movie of Aladdin had a sequel called The Return of Jafar, which would lead many to believe Guy would follow in the narrative footsteps.
However, news is in that the team are taking a new and fresh approach when it comes to making another movie.
Then, does this mean Marwan will be reprising his role as Jafar? (The harem of female fans can only hope!)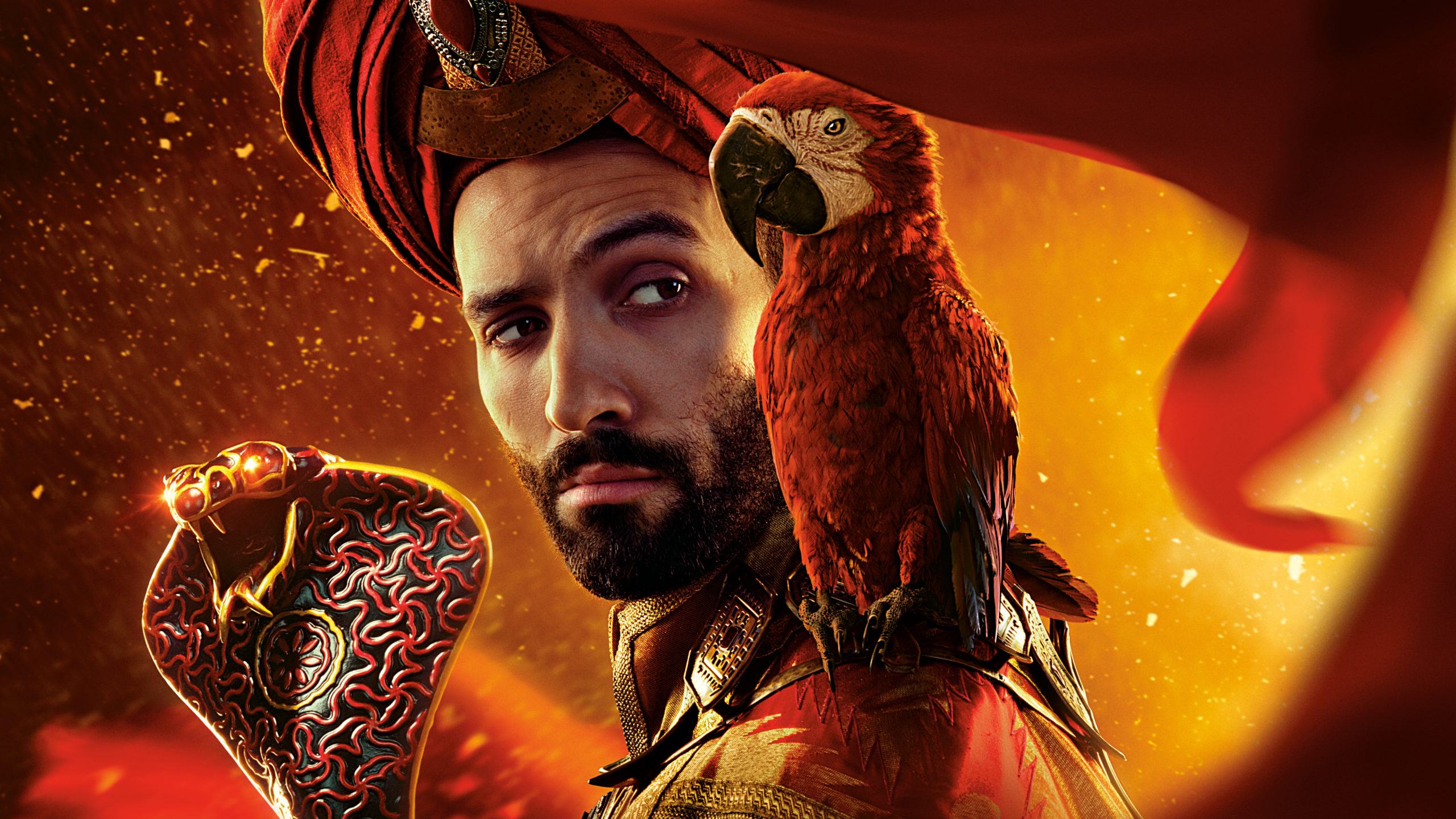 Image Source: /Wallpaper Abyss 
Marwin Is Also Set To Reprise His Role As Joe
The Old Guard, which is adapted from the Greg Rucka graphic novels of the same name, is planned to be the start of a trilogy of movies according to director Gina Prince-Bythewood.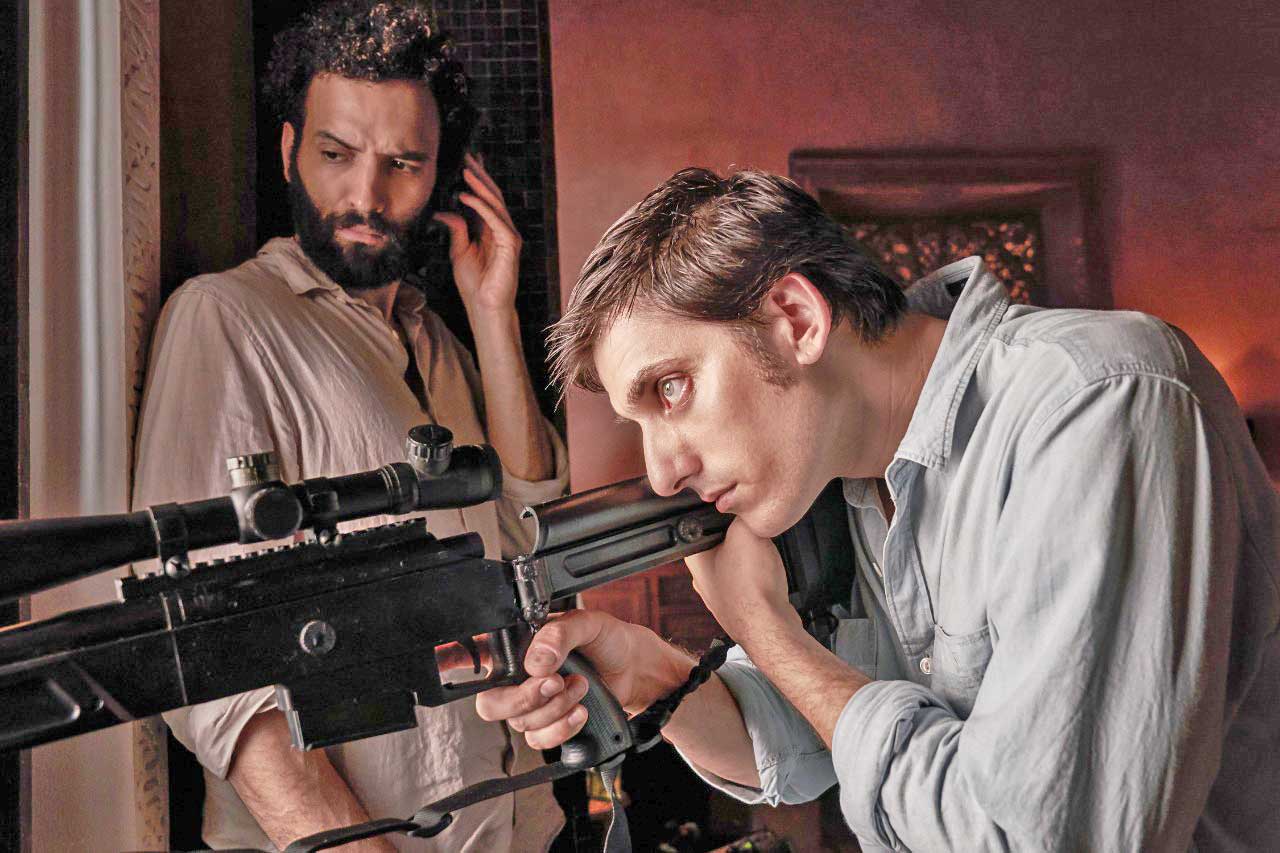 Image Source: /Philadelphia Gay News
Gina said:
'It is about the audience, does the audience want to see more? Obviously you hope an audience wants to see more.

'I know that Greg Rucka, who wrote the graphic novel in the script, he always envisioned this as a trilogy. I know where the story goes, and it's pretty great. So if the audience is eager for it, there's definitely more stories to tell.'
The Old Guard has landed itself on the most-watched lists in both the US and in the Middle East, and with the cliff-hanger ending (spoiler alert) revealing a shock return of Quynh, we are likely to see more of Marwin Kenzari in the future…