Kate Garraway Net Worth? What Does The I'm A Celeb Star Earn?
Kate Garraway has been a fixture on our TV screens for many years – as a presenter, then as one of last year's I'm A Celeb stars last year. But what is Kate Garraway's net worth? Find out everything you ever wanted to know about how much she earns and what she's been up to lately.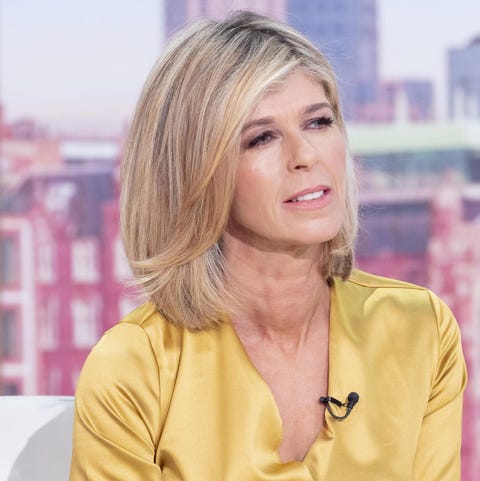 Image Source/ ITV
What Is Kate Garraway's Net Worth?
Kate Garraway, 52, is a popular and often present figure on ITV's  daytime lineup, notably as a presenter of Good Morning Britain. According to the website Celebrity Net Worth, she has a net worth of around £1.5 million. Her annual salary is reportedly £544,000 from ITV. And it's thought that she made about £50,000 for appearing on I'm a Celebrity in 2019. Kate has also written a book called "The Joy of Big Knickers: (Or Learning to Love the Rest of Your Life)." And she's a popular presence on social media too, with thousands of Twitter and Insta followers checking in on her daily life. 
Image Source/ ITV
Her Career So Far
As well as appearing on Good Morning Britain, Kate Garraway has sometimes filled in for Lorraine on her show when she has been away on holiday. Her media career began in 1994 on BBC Radio Oxford, where she started out as a journalist. She made the jump to TV, but kept a radio presence too, sometimes hosting the odd show or filling in for her co-stars. And in 2014 she started presenting her own mid-morning weekday show on Smooth Radio.
And you might have forgotten that Kate appeared on the fifth series of Strictly Come Dancing all the way back in 2007, where she was paired up with Anton du Beke. Unfortunately Kate finished in 8th place, receiving the lowest score from the judges nearly every week.
Image Source/ The Telegraph
Who Is Kate Garraway's Husband?
Kate Garraway's husband has also been in the news recently, and for a sad reason. He's been seriously ill with coronavirus. Kate is married to Derek Draper, a former political aide, and the couple married in September 2005. But it hasn't been plain sailing for the couple lately, after Derek was admitted to hospital almost three months ago. He was struggling to breathe and displaying symptoms of coronavirus. Derek was placed in a medically induced coma to help him heal. And while that has been reversed, he remains unconscious and in a critical condition.
Speaking on Father's Day this past weekend, Kate paid tribute to her husband. She vowed to "never give up" on him while he battles this illness. The couple have two children and her focus has been on supporting them, but she shared the special Father's Day tribute to Derek, his Dad, and her own father. She said that there is an "uncertain end" to his recovery and "still a long road to go", along with "the end isn't even nearly in sight."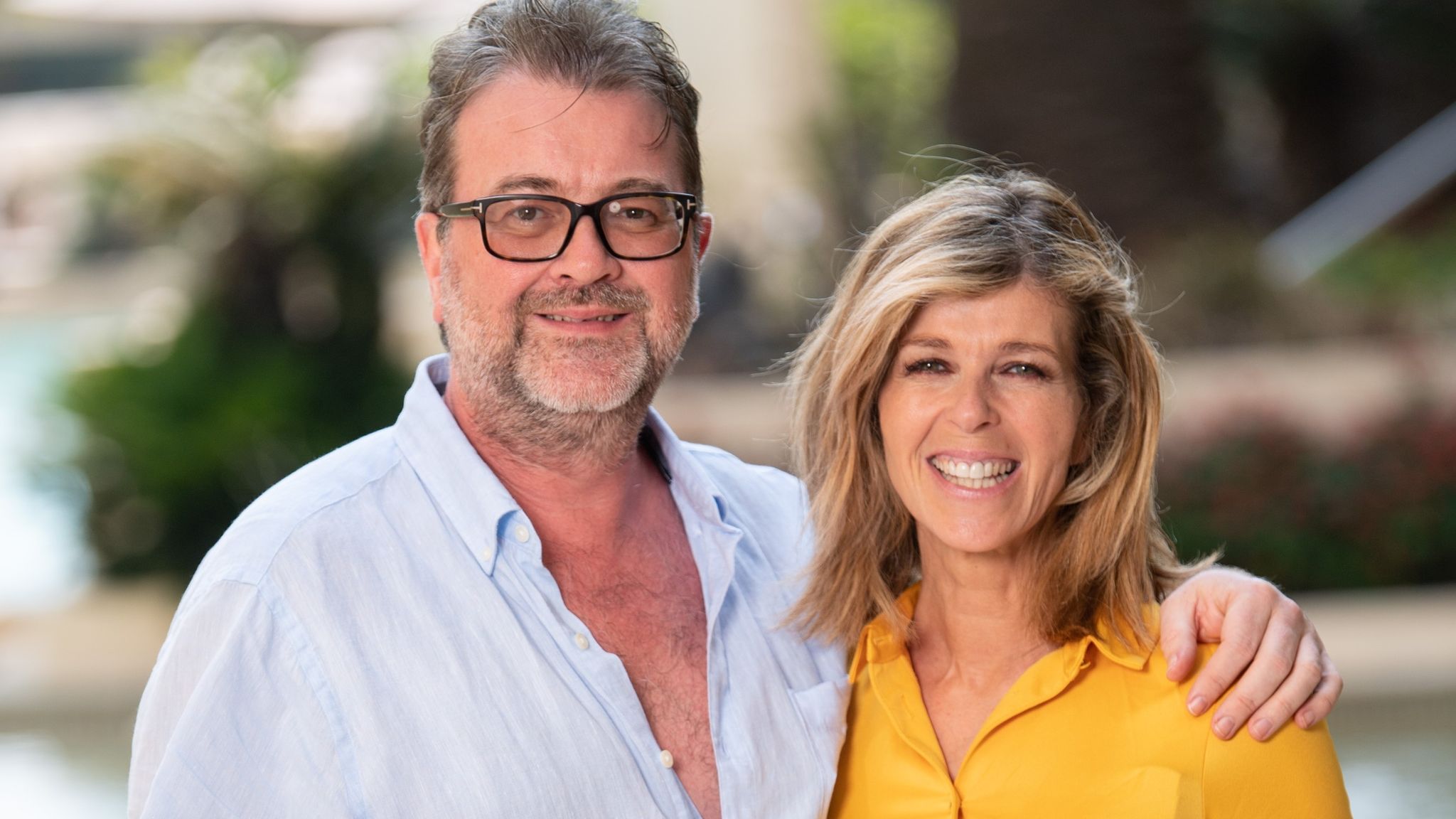 Image Source/ Sky News
In the Instagram message she shared with fans, she also said:
"Whatever happens next I'm afraid it IS going to be a long road, with an uncertain end that isn't even nearly in sight right now" 

"This week I am refocusing on hope that as a family we are going to pull together with the support of friends and get through everything come what may."

"Hope – because I know that the amazing people keeping Derek alive, stand shoulder to shoulder with me in NEVER giving up on him and, of course, hope that my wonderful Derek is going to keep fighting this and eventually start to slowly recover."
Image Source/ Instagram
What Does The Future Hold For Kate Garraway's Net Worth?
Kate Garraway is currently taking a break from presenting, while she and her family face this incredibly difficult time. Before this tragedy happened, the presenter was scheduled to star in her own weekend morning show on ITV. But this has since been put on hold. Both because of the personal circumstances she is facing, and the countrywide lockdown. But in a positive turn for Kate Garraway's net worth, plans for the show are still moving ahead. The show, which is called Breakfast At Garraway's, was to feature Kate and Rak-Su frontman Myles Stephenson. The pair had spent time together in the I'm A Celeb jungle.
The Plans For Kate's New Show With Myles Stephenson
Myles has spoken out about the show and his relationship with Kate. And he revealed his friend and former co-star will be back for the show sometime in the future. He said:
"I'm doing Breakfast At Garraway's with Kate when we can, which will have a cooking element to it."

"Obviously, the situation with Kate is s**t, but when Derek gets better, we can go full steam ahead with that."
About her husband's illness, he went on to say:
"Yeah, I've spoken to her as much as I can, but I don't want to keep bombarding her with questions because she needs her close friends and family around her."

"As close as we are, she's got the kids to worry about. I don't think it's fair to remind her of the situation she's in because she knows."
Like many families impacted by coronavirus, the presenter is receiving a constant stream of well wishes and support from famous friends and fans, and there's lots of support out there for Kate and her family in this difficult time. Hopefully, Kate Garraway's husband will make a full recovery soon, and she'll be back on our screens.
Image Source/ The Times