Argos Garden Toys: Help Your Kids Make The Most Of Summer With Argos
It can be hard to tear the kids away from screens these days. But Summer is rapidly approaching, and it's the perfect time to treat the kids with garden toys for tonnes of summer fun! Make the most of even the smallest outdoor space with Argos' garden toy range. Make a splash with paddling pools and water slides, or playhouses to fuel their imagination. And if you've got the space, why not give them a summer they'll never forget with swing sets, slides or a climbing frame? No matter your garden size your budget, Argos have something to put a smile on any kid's face and get them outside to play!
Swings, Slides And Climbing Frames From £25
Give your kids their very own garden playground with swings, slides and climbing frames! There's so much fun to be had no matter their age – Argos' garden toy range has swings and slides for all ages, and climbing frames for all types of garden.
Swings are a great choice for outdoor play for kids – hours of fun! And since playgrounds are out of bounds at the moment why not treat the kids to one of their very own at home?
This 2 In 1 Toddler Swing Will Grow With Your Little Ones – £25
For tiny tots, this toddler swing is perfect for the little ones, but grows with them! The multi-stage swing seat can be set up as a swing for babies as young as 9 months, then a swing with a backrest and finally a large freestanding swing. And for just £25, they will get years of use from it!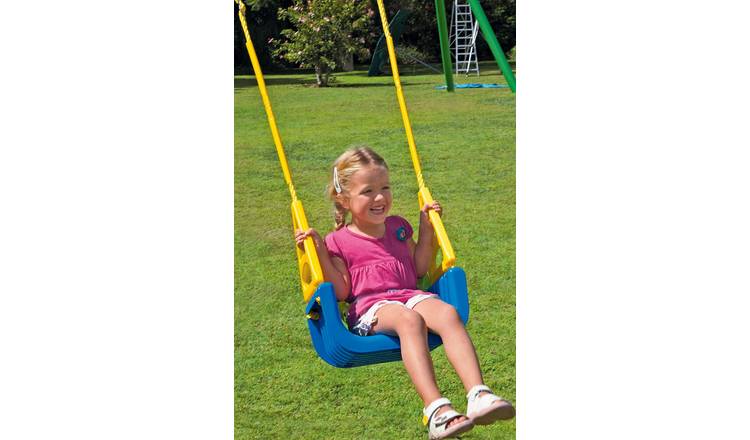 Image Source/ Argos
This garden nest swing can hold two kids, for endless fun! Get everyone outside and take turns pushing each other. It has a quality steel frame and weather resistant paint, so will stand the test of time and everything British weather can throw at it! £80 and available now from Argos' garden toy range: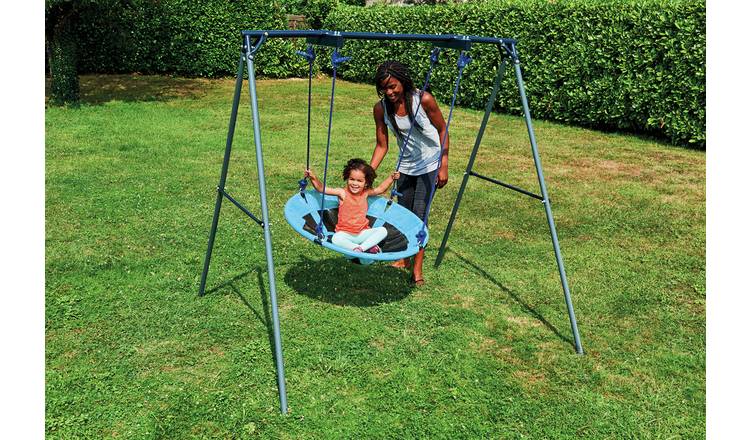 Image Source/ Argos
Keep Them Occupied For Hours With This Swing And Glider Set – £80
This Chad Valley Swing and Glide Multiplay is so much more than just a swing set ! With two swings, a target shot panel to kick a ball through, and a ride on glider, it'll keep the kids happy for hours on end. Also made from a durable and weather resistant frame, it also comes with ground anchors so you can be confident it's safe and secure. £80 from Argos' garden toy range: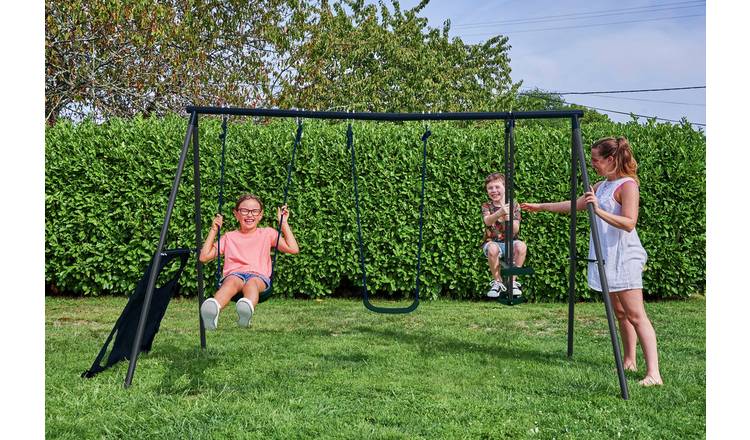 Image Source/ Argos
This sturdy plastic slide is perfect for their first go sliding about! No assembly required, and just £25: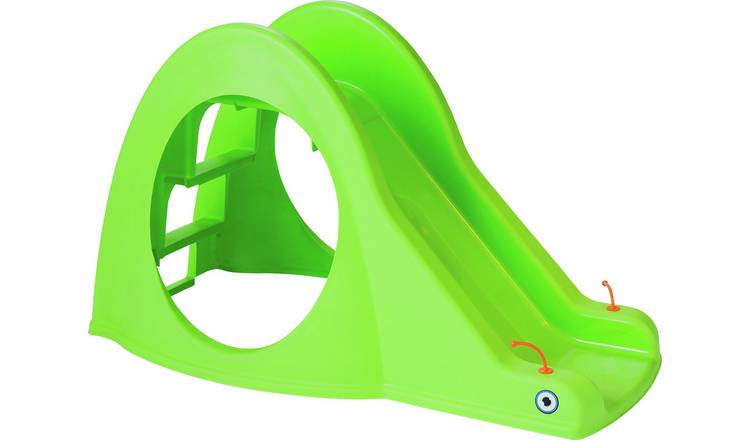 Image Source/ Argos
Wavy Slide Fun – Just £90
This wavy garden slide will keep the kids happy! And the robust steel powder coated frame will last well outside too. £90 from Argos' garden toy range.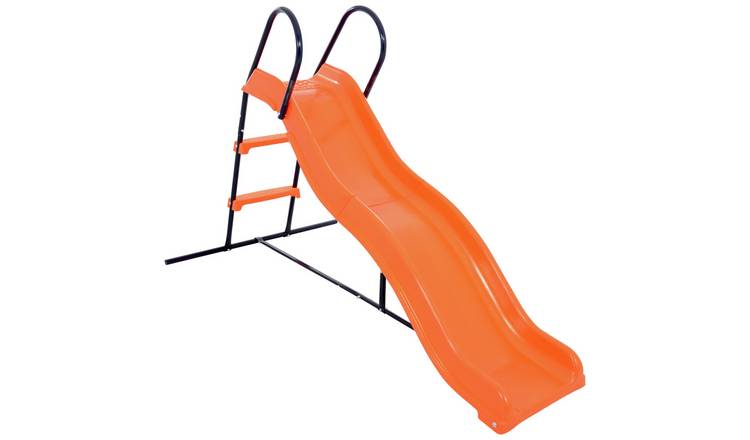 Image Source/ Argos
Spark Their Adventurous Side With A Climbing Frame – £100
Nothing is more fun than a climbing frame! Let them roam wild and tucker themselves out climbing up, down and all over this dome climbing frame. Keep the kids active while they develop their strength and coordination. Easy to construct and UV resistant for long lasting garden fun. £100 from Argos' garden toy range.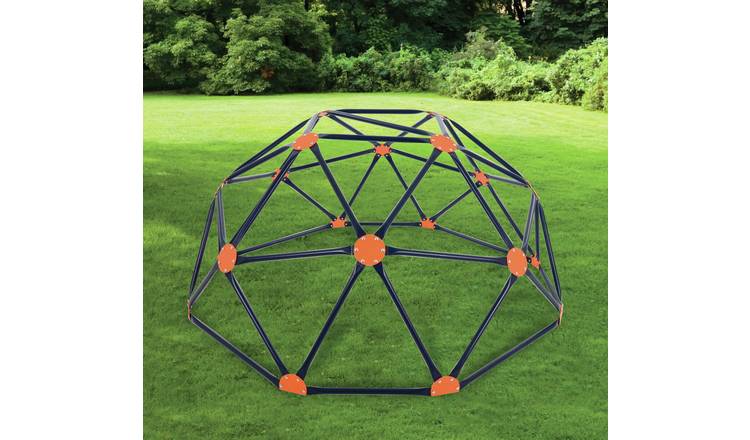 Image Source/ Argos
The Ultimate Garden Fun With Their Own Trampoline – From £30.00
What better way to get some exercise in the sunshine than on your very own trampoline! Great for adults and kids alike, there's so much fun to be had bouncing in the garden – it's a great way to burn off excess energy, and calories too!
For really little ones, this toddler trampoline is perfect for indoor and outdoor use – just £30.00: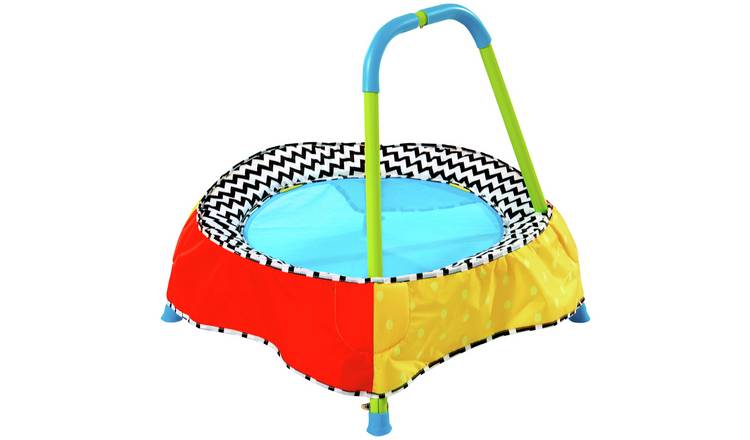 Image Source/ Argos
This 8ft trampoline has plenty of room for them to get a good bounce going! And the safety mesh net will keep them safe while they play. £100 from Argos' toy range: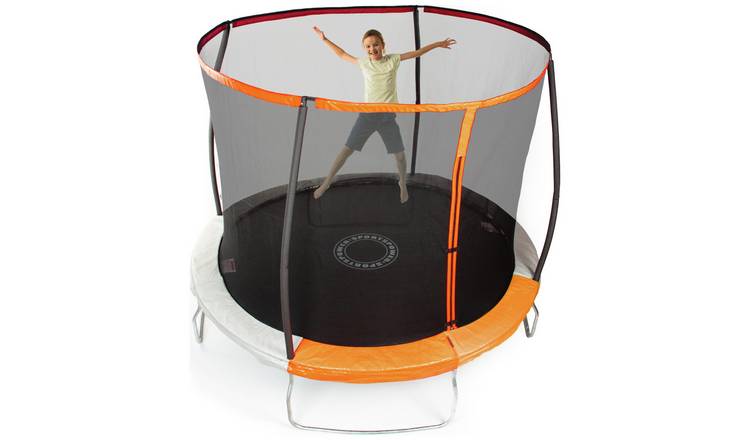 Image Source/ Argos
And this 14ft trampoline is perfect for bigger gardens and families! £200: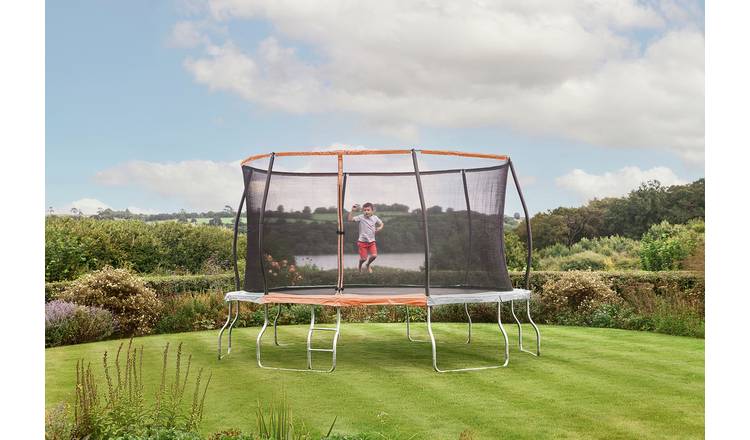 Image Source/ Argos
Playhouses And Activity Centres To Spark Their Imagination – From £50.00
Give them their very own place to play with a playhouse! There's something for every size of garden, so no matter how much space you have, your kids can have their very own home in their own home.
This adorable unicorn playhouse is sure to put a smile on their faces! And it's easy to assemble and UV resistant too. £50.00: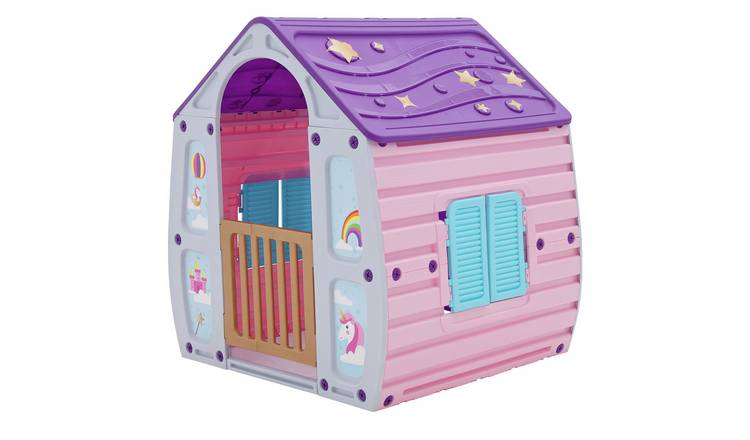 Image Source/ Argos
This multicoloured wendy playhouse has little windows for them to peep out of! £85.00: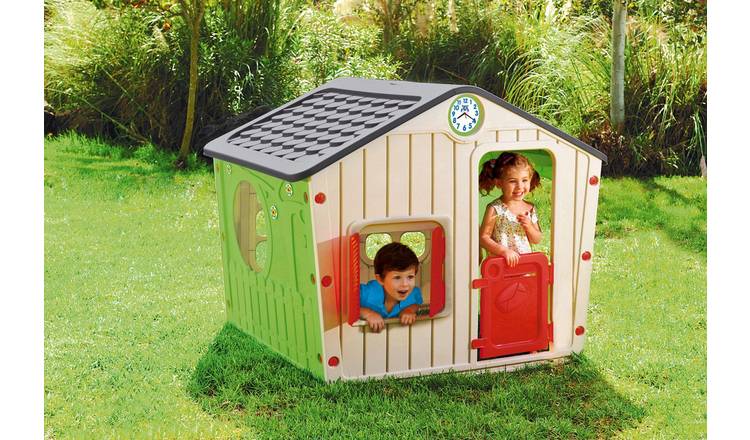 Image Source/ Argos
This amazing wooden playhouse has a slide, sandpit and a water pit too! £150 from Argos' garden toy range: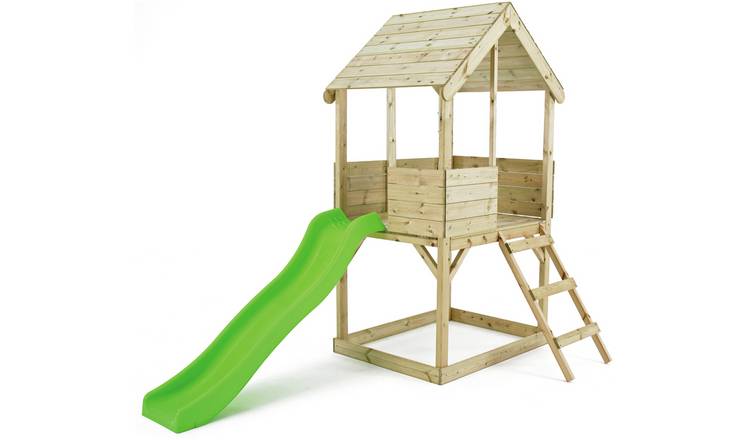 Image Source/ Argos
Bring The Beach To Home With Sandpits From £20.00 From Argos' Garden Toy Range
Seeing as it's not possible to take them to the beach at the moment, why not bring the beach to them! Argos have a huge range of sandpits, from plastic ones with lids to keep the sand clean, or wooden sandpits to coordinate with your existing garden furniture. No matter which you pick, your kids are sure to have a great time making sandcastles at home!
This hippo lidded sandpit is perfect for smaller gardens, and the lid will keep the sand protected too! £20.00: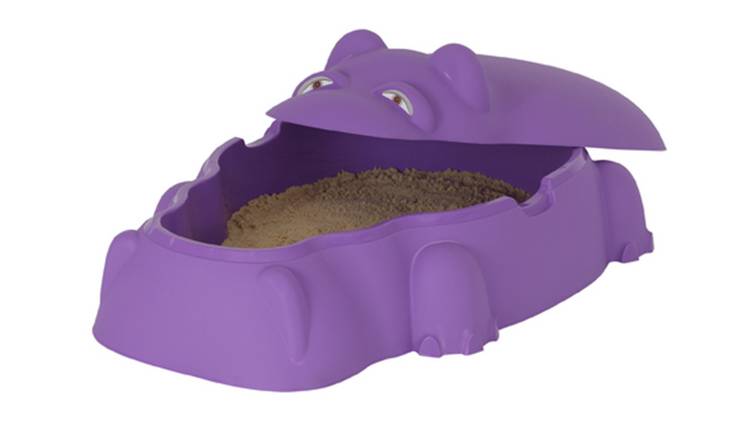 Image Source/ Argos
This wooden sandpit is both fun for the kids and beautiful, so it will look great in the garden. £70.00 from Argos' garden toy range: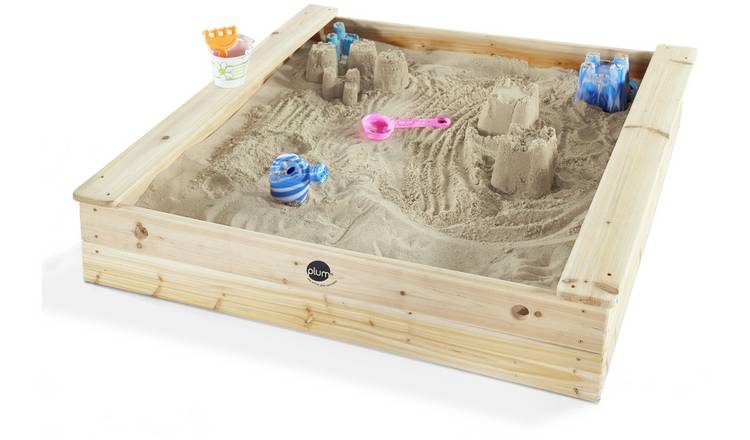 Image Source/ Argos
This wooden pirate ship sandpit and water table combo will let them act out their own pirate adventure at home! £150.00: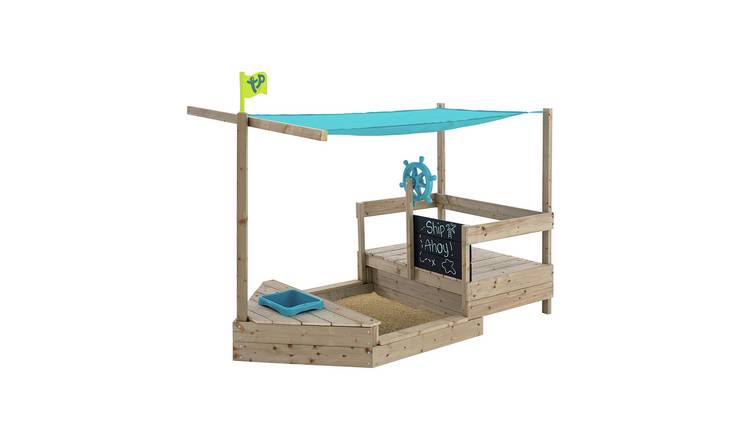 Argos also have a great range of paddling pools, water slides and inflatables! Nothing says summer fun like paddling around in the garden, so why not check out their range and find the perfect one for your family's space?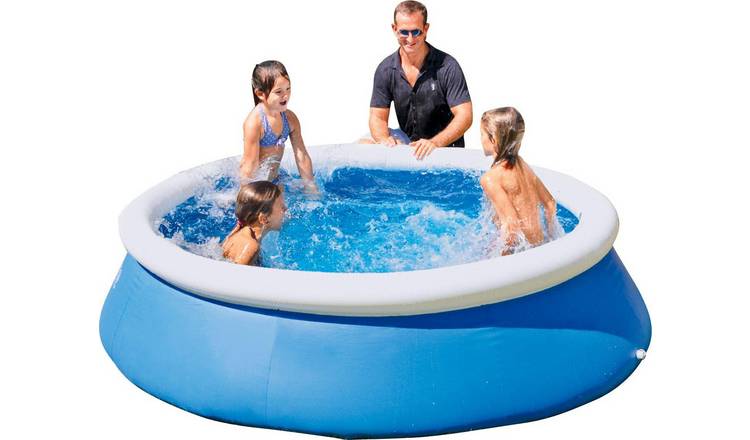 With Summer well on the way, now's the perfect time to treat the kids and turn the garden into the ultimate fun play space for them. Argos' garden toy range has so much choice, from toys and games, to water slides and swings, and so much more. So why not check out your local Argos or online today!