Stretchy Food Lids: The Best Alternative To Cling Film
By Cara Dudgeon
3 years ago
Stretchy Food Lids: The Best Alternative To Cling Film
Reducing our single-use plastics is more important than ever! We've scoured the web and found the best alternative to cling film: stretchy food lids.



Image Source/ StretchyLids

For a long time cling film has been as essential to us as sliced bread, but did you know that it is one of the worst things for the environment?

It's made by melting tiny plastic pellets - also known as nurdles. Their small size means that they are extremely easy to spill and when they are, they usually end up in the sea. It's presumed that 53 million nurdles are lost in the UK alone!

The size and shape of nurdles are similar to fish eggs meaning that the animals eat them! The plastic from the nurdles stays in their stomachs; due to this, the toxins get into the food chain, affecting more animals.

If you are a fish-easter, it also means that humans can end up eating the plastic pellets.

There's never been a better time to change this...
David Attenborough
recently said that we are in a 'climate crisis' and that we need to make changes now.
The silicone lids are environmentally friendly and reusable! So not only would you be saving the planet, you'd also be saving money.
Don't worry if you have an odd shaped container or two, the stretchy food lids come in six sizes to ensure that all of your leftovers stay fresh.
Other notable features of the lids are that:
Microwave safe
Heat resistant up to 232°C (450°F)
Dishwasher safe
Freezer friendly
What do the customers think of Stretchy Food Lids?..
The website boasts an impressive 4.8 stars and has even got a write up on
Inspiralist
!
Tracy P. gave the product four stars and wrote:
'I use mine all the time for saving leftovers for the next day, always keep the food fresh. Really good product'.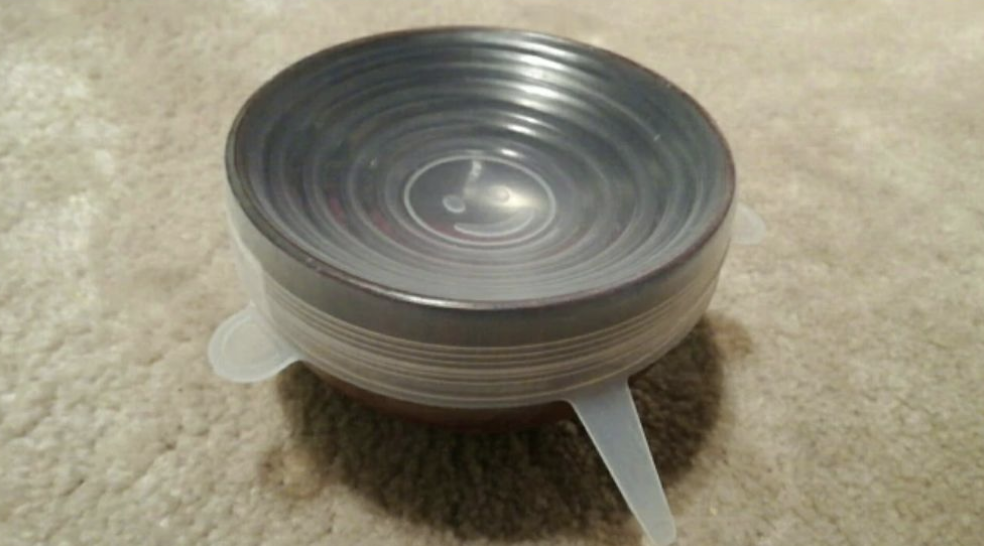 Image Source/ StretchyLids
The lids cost £11.99 for a six pack but if you buy bundles of 12, 18 or 24 you save money.
They are all varying sizes:
1 - 2.6" = 6.5 cm (will stretch to 3.5" = 9 cm)
2 - 3.7" = 9.5 cm (will stretch to 5" = 13 cm)
3 - 4.5" = 11.5 cm (will stretch to 6" = 15 cm)
4 - 5.7" = 14.5 cm (will stretch to 8" = 20 cm)
5 - 6.5" = 16.5 cm (will stretch to 9" = 23 cm)
6 - 8.3" = 21 cm (will stretch to 11" = 28 cm)
Multiple reviews state that they definitely recommend the multi-packs, especially if you have a big family or often host
dinner parties
.
Are they actually safe to use?..

The Original Stretchy Food Lids state that they are made with a non-toxic, BPA free, food grade silicone.

They are leak-proof and have an air-tight seal to keep food crisper and fresher for longer.

The creation of the food lids uses less power than clingfilm and the nurdles don't get lost at sea - meaning the planet, the animals and we as humans are safer.

There appears to be no reason not to buy these stretchy food lids!

What else do the company sell?..
Rumour has it that the silicone product company are coming out with new products in the future.
They have just released the
reusabag
.
Yet another reusable food product, but this time it's a ziplock bag!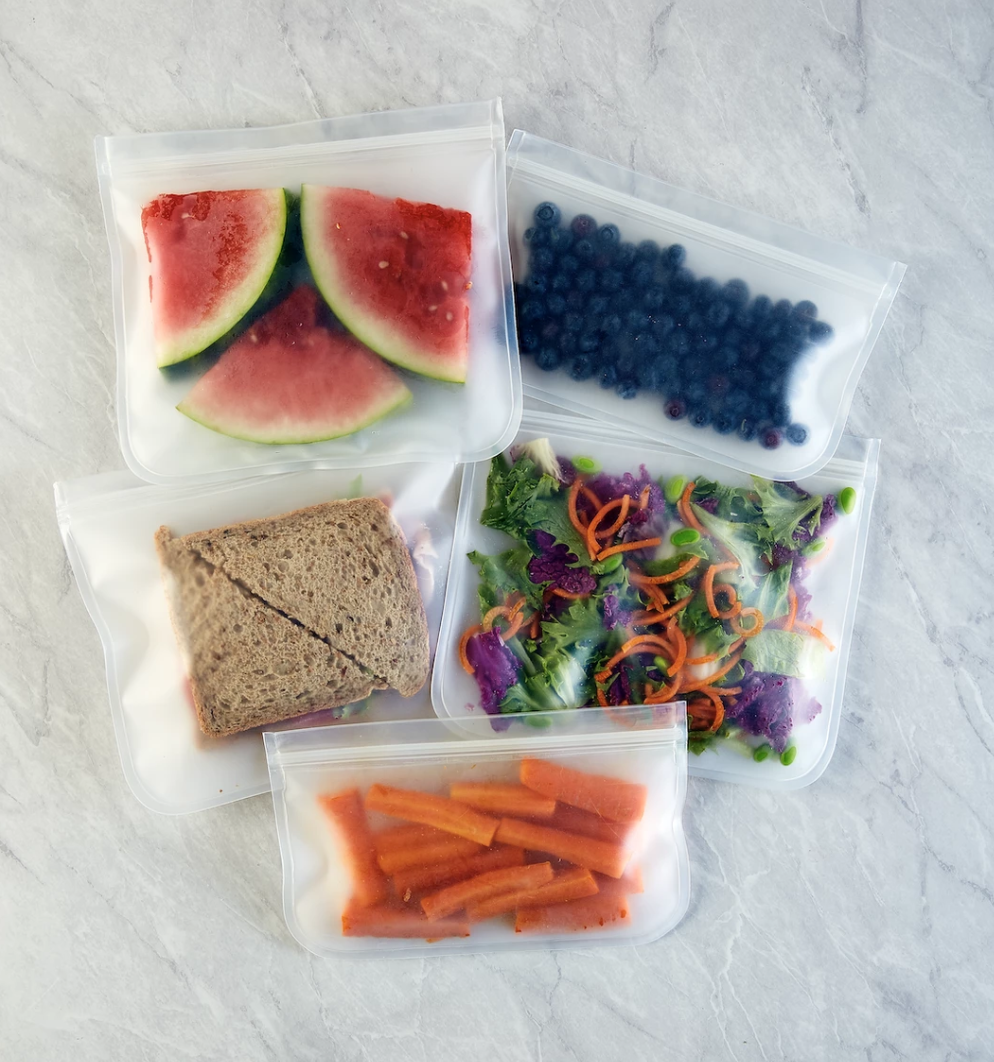 Image Source/ Reusabag
Branching out from silicone, the reusabag is made from
PEVA
- a biodegradable material.
It seems like this is just the beginning for them...
Click here to buy the
Stretchy Food Lids
.