Pierce Brosnan Net Worth – The Real Life James Bond
Pierce Brosnan is well-known and well-loved globally by people, young and old.
If you don't know who Pierce Brosnan is, one Google search will leave you saying: "Oh! Did you mean James Bond?"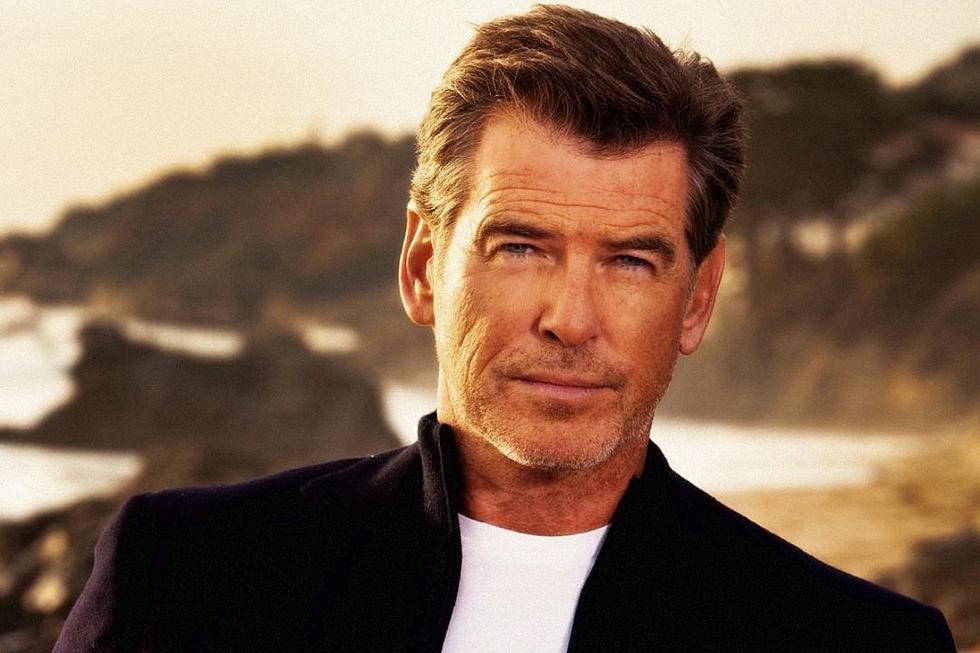 And if you don't know James Bond, we suggest you plan a movie marathon, stat!
Oh, but he's not just the not-so-secret agent James Bond, he's much, much more.
Today, we will explore Hollywood's favourite actor film producer. Besides actor and film producer, Pierce Brosnan wears many hats, as we'll soon explore. And other than playing the famous James Bond, Pierce Brosnan is also known for his striking good looks.
But how much do you get for being a secret agent? What is Pierce Brosnan's Net Worth? Surely Pierce Brosnan – THE James Bond – has a hefty Net Worth from his long list of achievements.
Pierce Brosnan Net Worth
Before you get what you came here for, Pierce Brosnan's net worth, let's first find out where he's from!
Pierce Brendan Brosnan was born on May 16th 1953.
This makes him a silver fox, at age 67 this year.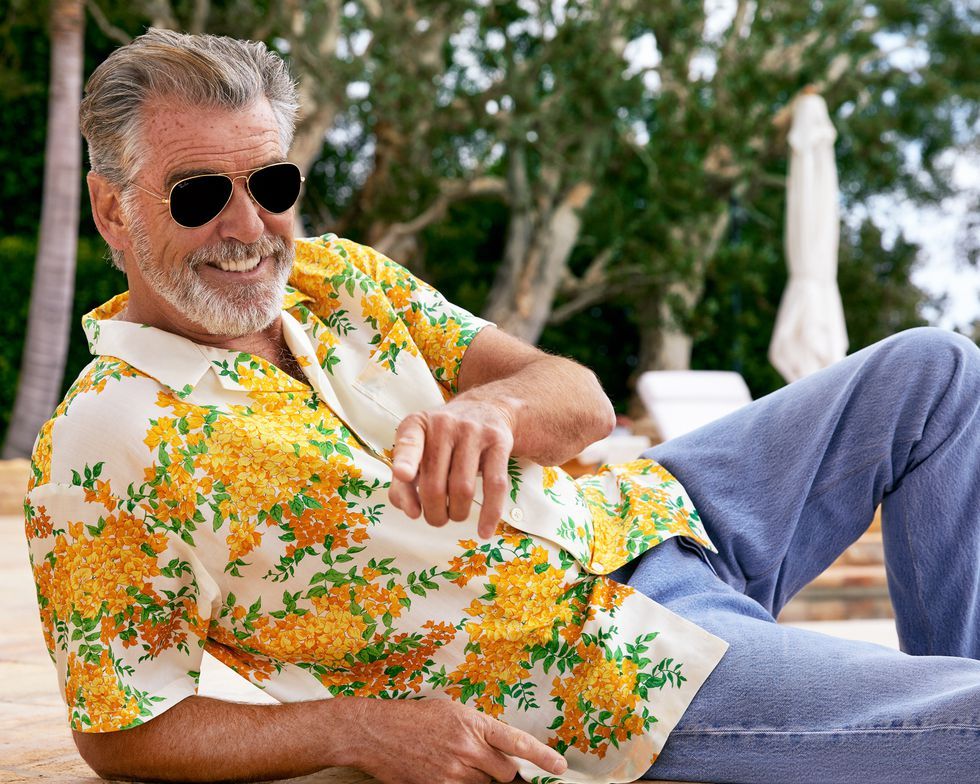 He's an American Irish actor famous for various notable roles throughout his career. Originally born in Ireland, he received his American Citizenship on 23rd September, 2004.
Pierce Brosnan is currently married to Keely Shaye. The pair have been happily married since 2001. Keely Shaye Smith was born in 1963. She is also a woman of many talents. She's had quite an impressive career as author, journalist, glamour model, television correspondent, and actress.
No wonder she's fit for Pierce Brosnan!
Pierce was also previously married to first wife Australian actress Cassandra Harris in 1977 until 1991. We'll learn more about Cassandra later in this article.
Altogether, Pierce is the proud father of four sons Chris 44, Sean 33, Dylan 20, and Paris, 16, and a daughter, Charlotte. Charlotte, Chris, and Sean were from his marriage to Cassandra Harris, while Dylan and Paris were from his second. Pierce is said to be a loving father, having gone through a rough childhood himself.
Pierce speaks about his childhood: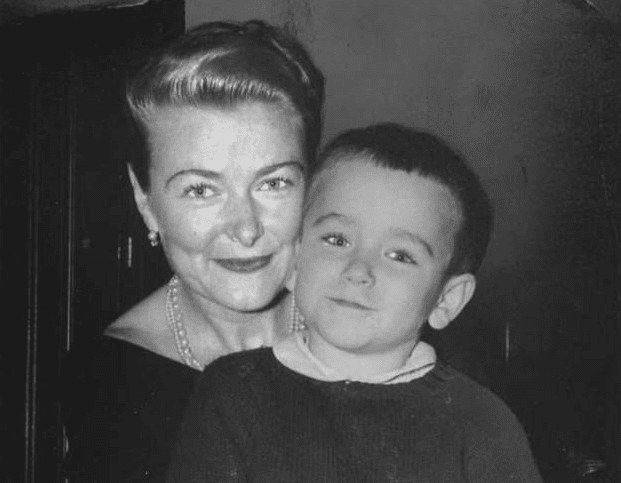 "My fatherly instincts are purely my own. They relate back to no one, because there was no one."
But more of that later. Before that, let's find out Pierce Brosnan's net worth.
Pierce Brosnan has a net worth of $100 million! That's a lot of zeros. But you'll soon realize how he's come to earn his fortune.
Find out how his net worth compares to Nadine Coyle, Kris Jenner, Jess Wright and other of your favourite stars here.
Before Pierce Brosnan earned his tremendous net worth, he didn't have such a great childhood. Despite his current glowing track record, Pierce Brosnan had a tough upbringing.
In fact, he did not have one at all.
Pierce Brosnan was orphaned at a very young age, with his father abandoning his family and mother moving to London without him. Little Brosnan was left to the care of his maternal grandparents.
Pierce doesn't blame his mother, though, he puts more blame on his non-existent father.
Pierce commented solemnly:
"I never knew my father. He left when I was an infant and I was left in the care of my mother and my grandparents."

"To be Catholic in the 1950s, and to be Irish Catholic in the 1950s, and have a marriage which was not there, a father who was not there, consequently, the mother, the wife suffered greatly. My mother was very courageous."

"She took the bold steps to go away and be a nurse in England. Basically wanting a better life for her and myself. My mother came home once a year, twice a year."
Still A Minor
Unfortunately, as loving as they could be, Brosnan's grandparents passed away when Brosnan was still a minor. After spending some time with some aunt and uncles, he eventually ended up at a boarding house.
Thankfully, he reunited with his mother in Scotland, where she lived with her new partner, William Carmichael. From then on, Pierce went on to have somewhat of a normal childhood.
Pierce saw his first bond film, Goldfinger, when he was just 11 years old. Brosnan's new-found family then moved back to London and he was educated in Putney. Brosnan actually met his father at the age of 31.
During this time, he was already beginning his successful career as he was shooting for Remington Steele.
The Bond actor said in an interview with Esquire magazine:
"I had a Sunday afternoon with him. A story about this and that had a few pints of Guinness, and we said goodbye."

"I would have loved to have known him. He was a good whistler and he had a good walk… That's as much as I know about him."

"I only met Tom once."
Despite all this, as we already know, Pierce went on to build a life that went far beyond the one he was born into. He also went on to be a loving father for his five children.
Pierce Brosnan's Acting Career
Now, let's explore his acting career.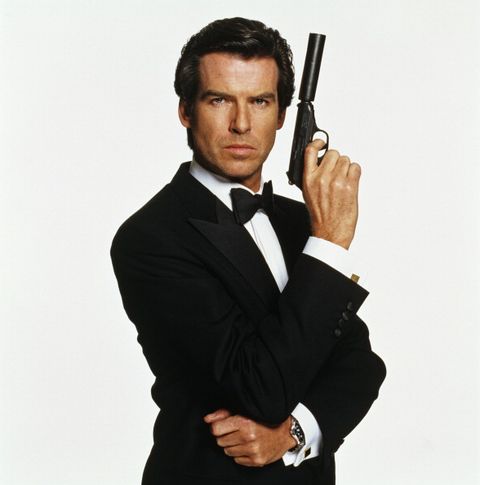 Brosnan left comprehensive school at the age of 16 years old. He attended the Saint Martin's School of Art where he trained in commercial illustration.
Oh, we also forgot to mention his special skill, fire-eating. Pierce came across a fire-eating teacher in 1969.
He commented:
"There was a big group of people in there but I noticed that there were women and they had their tops off."

"So I thought I'd join in. This guy was a street performer and he was teaching us how to put the flames across the chest and the young ladies had to take their bras off – there were no bras then anyway. So I went to the workshop and I learnt how to fire-eat."
Now here's an idea to get men to do anything!
A few years after that, Pierce realized his love for drama and acting. He attended the Drama Center in London. Upon graduating in 1975, Pierce got a job at the York Theatre Royal as assistant stage manager.
His acting debut was made in the film Wait Until Dark. But the role that showed the actor's captivating talent was when he played McCabe in the British Premier of The Red Devil Battery Sign.
Pierce Brosnan moves to America
He started becoming popular in America after being on Remington Steele, the 1982 television series which seamlessly blended detective, drama, comedy, and romantic genres.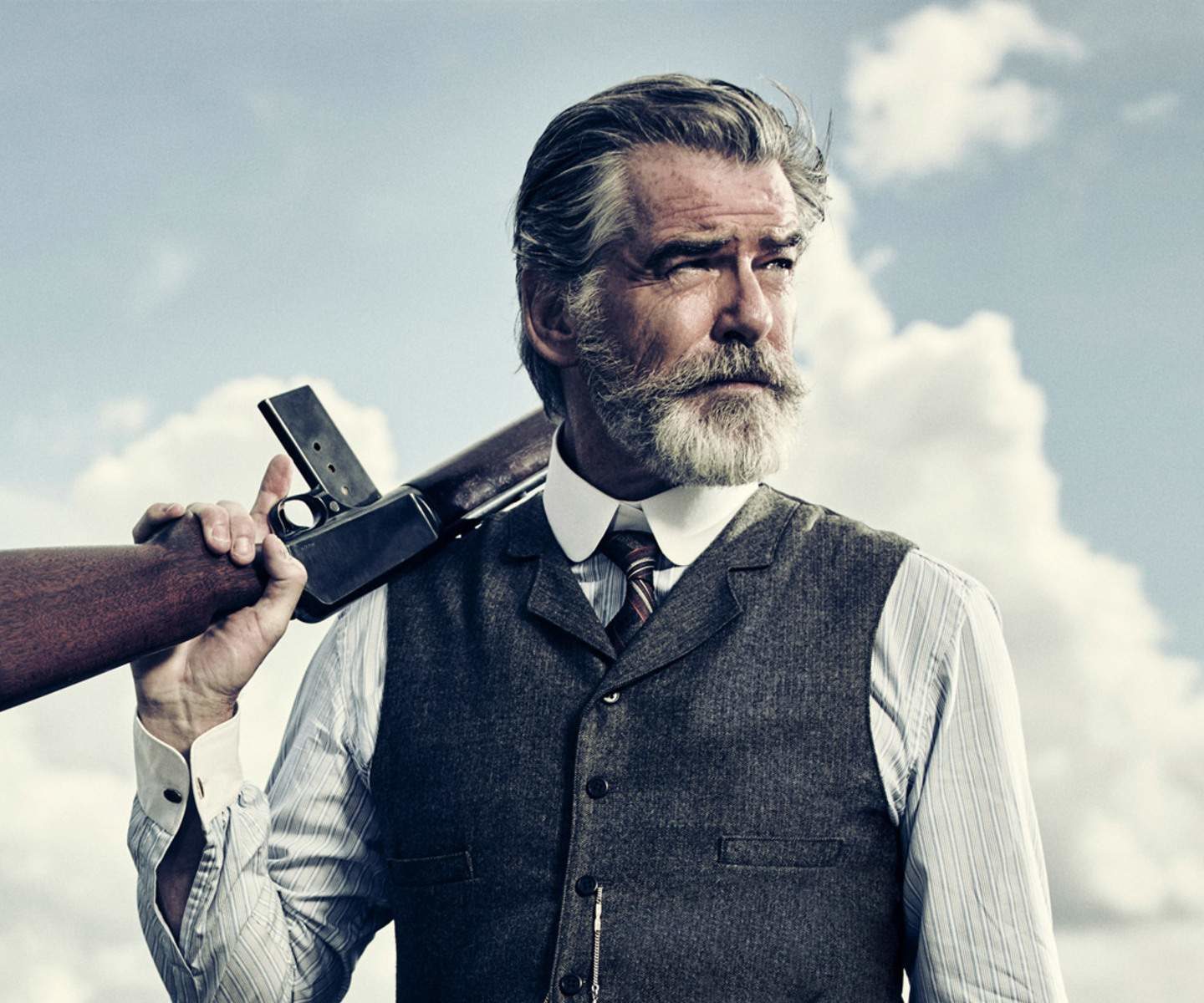 Pierce also appeared in the all-time favourite classic film, Mrs. Doubtfire in 1993. In 1994, Pierce Brosnan began his role as the fifth actor to play the infamous, James Bond. He brought us four Bond films as James Bond, starting with GoldenEye, Tomorrow Never Dies, The World is Not Enough, and Die Another Day. These four movies spanned from 1995 to 2002.
Apparently, Pierce is still receiving royalties for his role as James Bond. Explains his multimillion-dollar net worth! Brosnan even lent both his charming Bond-ness and voice in several Bond video games.
But his career is just beginning! Pierce Brosnan's incredible and fluid acting skills has helped him excel in other non-bond related movies. This includes the classical musical romantic comedy, Mamma Mia! Although his acting was impeccable, we're not too sure about his singing.
Pierce Brosnan Tragic Loss
The bond movie franchise is tied to some iconic cars, the most notable being Bond and his Aston Martin. Unfortunately, Pierce's silver 2002 Aston Martin V12 Vanquish that he was seen in the famous movie Die Another Day was lost in a fire. The fire took his home in Malibu, California. Thank god for Pierce Brosnan's hefty net worth otherwise it would've been a huge loss.
However, nothing can compare to several other losses in Pierce's life.
Cassandra Harries is a gorgeous actress and first wife of the handsome Pierce Brosnan. Cassandra also appeared on Remington Steele and the Bond film For Your Eyes Only alongside her husband. Sadly, Cassandra was diagnosed with ovarian cancer two years after the pair got hitched. Tragically, Pierce lost his wife to ovarian cancer in 1991. Understandably, Brosnan was devastated and it took him some time to get back on his feet.
To make matters worse, the heartbreak doesn't end here for the multi-talented star. Brosnan also lost his daughter Charlotte to the terrible disease.
The devastated star commented:
"I held the generous, strong, beautiful hand of my first wife Cassie as ovarian cancer took her life much too soon."

"And just last year, I held the hand of my funny, wonderful daughter Charlotte before she too died from this wretched, inherited disease."
Just when you thought there could be no more loss, Pierce also lost his producing partner Beau Marie St. Clair to cancer in 2016.
Pierce commented:
"That's all you have left when your heart is just a dark hole at four in the morning and you have the weight of the world on your shoulders."