Harriet Kyle: Who Is Jeremy Kyle's Daughter?
Jeremy Kyle is famous for many things. The Jeremy Kyle Show host has had his fair share of controversies, troubles and issues. Impeccably loud-mouthed, Jeremy Kyle has made more headlines than the British household could care to remember. 
But amongst his popular or rather unpopular presence in the British entertainment industry, his daughter Harriet Kyle is hard to be seen and heard. 
So, we bring you Harriet Kyle, Jeremy Kyle, their family stories, troubles and controversies. 
More About Harriet Kyle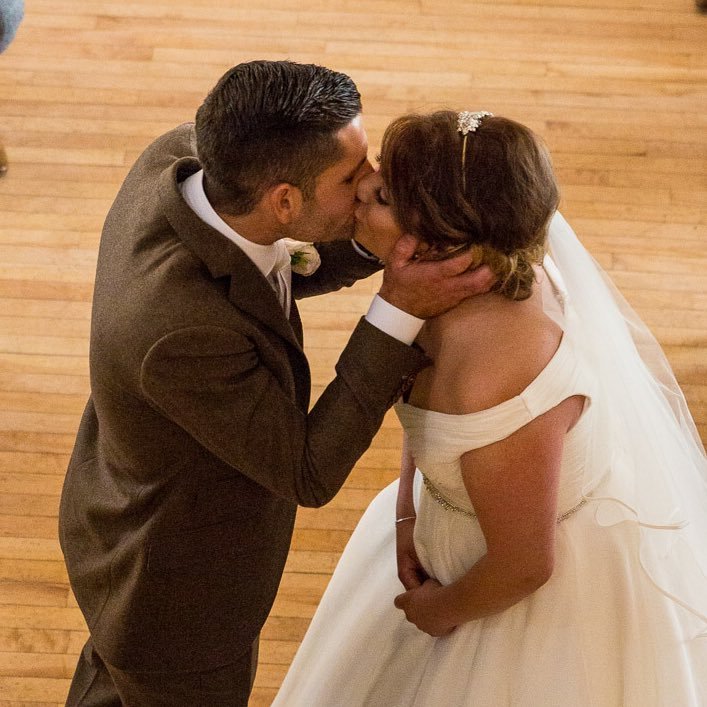 Image Source/Twitter
It must be hard to outshine an extremely famous father but Harriet Kyle sure did with her pregnancy story. 
But before her pregnancy story, let's indulge in a bit of background story. 
Harriet Kyle is Jeremy Kyle's only daughter from his first marriage to his first wife Kirsty Rowley. 
Jeremy and Kirsty's young and naive relationship started to get rocky during their honeymoon itself and it steadily dived south thereafter. 
The couple gave birth to Harriet Kyle just after a month of the wedding. 
Unfortunately, the couple divorced after a very short time together due to various issues. 
Harriet Kyle's Parent's Relationship…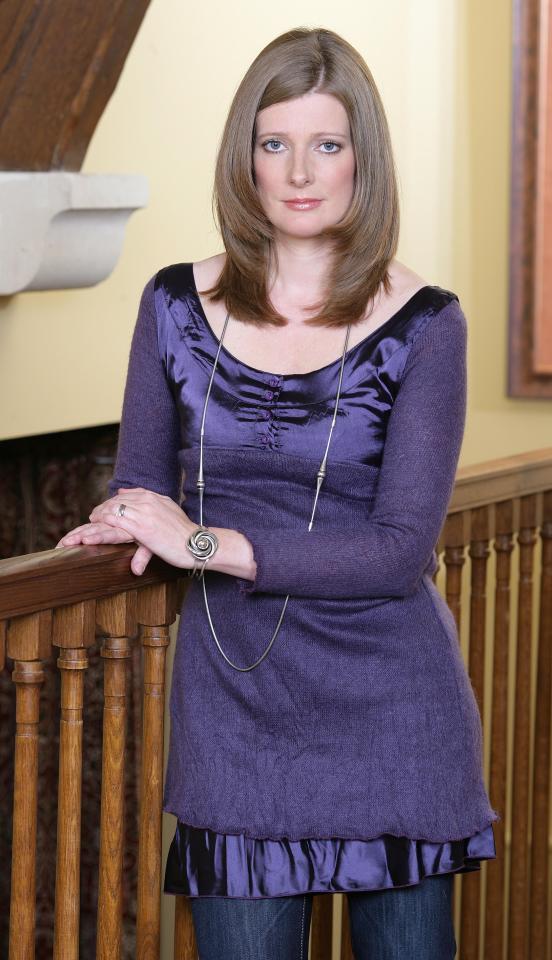 Image Source/The Sun
A rocky relationship is in no way the best environment for a kid. But Harriet Kyle had to endure a lot more than a rocky relationship. 
For starters, she had to deal with all the gory details of Jeremy's gambling issues. 
Apparently, Jeremy had taken Kirsty's money without her permission to fund his gambling addiction. 
Quite interestingly, Jeremy revealed in his book titled I'm Only Being Honest that, 
"Gambling is the mistress that truly seduced me. I will never understand what a hit of heroin feels like, but gambling I get. Big time."
Now, imagine growing up to stories like this about your parents and their relationship! Harriet Kyle, you strong woman!
Jeremy Then Remarried To Model Carla Germaine…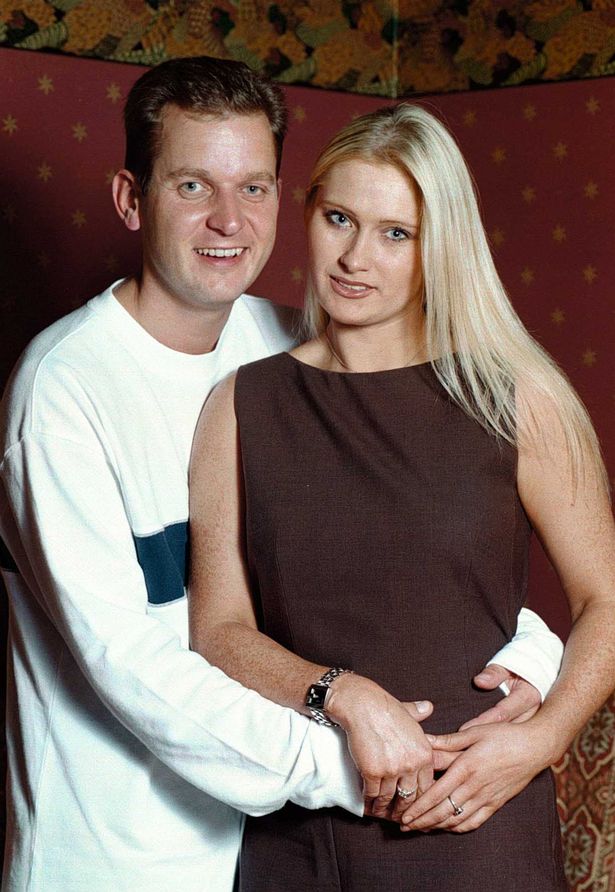 Image Source/Irish Mirror
Despite lasting longer than his first marriage and ended with three children, Jeremy had revealed than his second marriage lacked intimacy. 
According to Jeremy, 
"We have sadly grown apart over recent years and have been living apart since earlier this summer."

But shortly before expressing the lack of intimacy between them, Jeremy hailed his second wife, Carla Germaine for taking excellent care of him after being diagnosed with testicular cancer. 

"Carla was amazing, she nursed me and helped me shower. I remember she joked, 'Man flu I don't have any time for, but this is a bit different, Jez.'"
Harriet Kyle gained three half-siblings from her father's second marriage, named Henry, Alice, and Ava. 
So, First And Second Marriage Ended In Divorce…Did He Stay Single After That?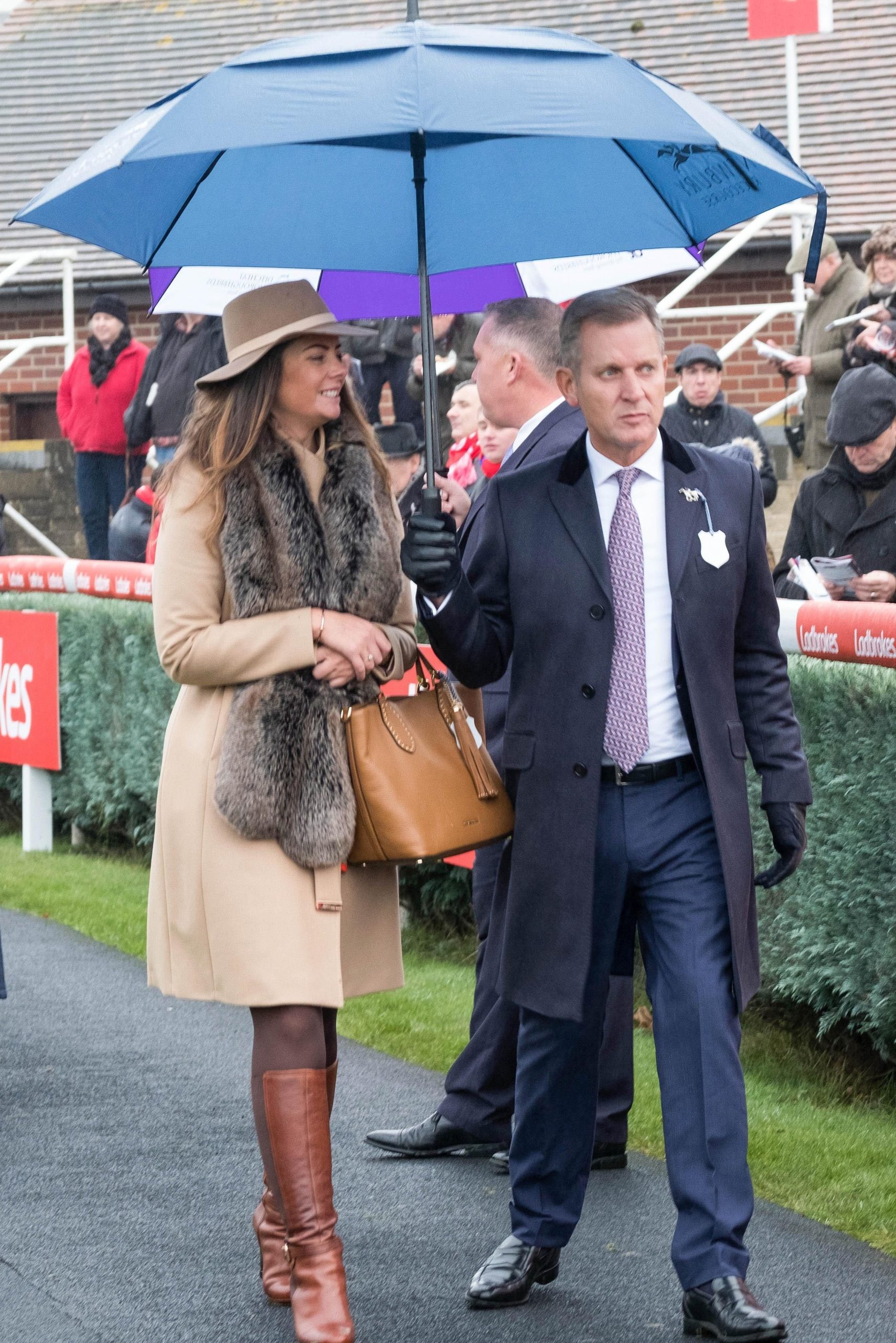 Image Source/The Sun
No, the ITV star didn't waste much time. He moved on with his children's nanny Vicky Burton, 36. 
And yes, they met when she was taking care of his children (Not Harriet Kyle, but Henry, Alice, and Ava). 
He popped the question to Vicky in 2018 during their trip to the Caribbean. 
"So, it was in the Caribbean and I'd been carrying the ring around in a dry bag for days.

"I thought, 'This is the moment, on the boat to the island. It will be perfect!'

"Then it starts to rain and isn't looking good. I think I need to find somewhere to shelter and found somewhere I thought was exclusive looking but it was a shack, basically.

"So I went down on one knee but there was glass on the floor.

"I opened the ring and she said, 'It's upside down, will you just get up, I can't even see the ring!"

"I tried to be romantic and failed miserably!"
Jeremy Had Talked Fondly About Their Relationship In Good Morning Britain…
Source/YouTube
"I've learned this the right way, isn't it the truth you don't actually ever end up with that person, the right person until you face the abyss?

"Don't you have to be alone, and be okay on your own, just get on with your life, you're not desperate, you're not looking for someone, then that person finds you. 

"Don't all of us need to be alone at some point in our lives to end up with the right person."
The Tough Ordeal That Was His Show…
The Jeremy Kyle Show ran for 14 years before being axed due to the death of Steven Dymond after an overdose. 
Apparently, Steven took a love-cheat lie detector but unfortunately, he failed the test. As a result, his fiancee broke up with him, leading him to overdose on his morphine prescription.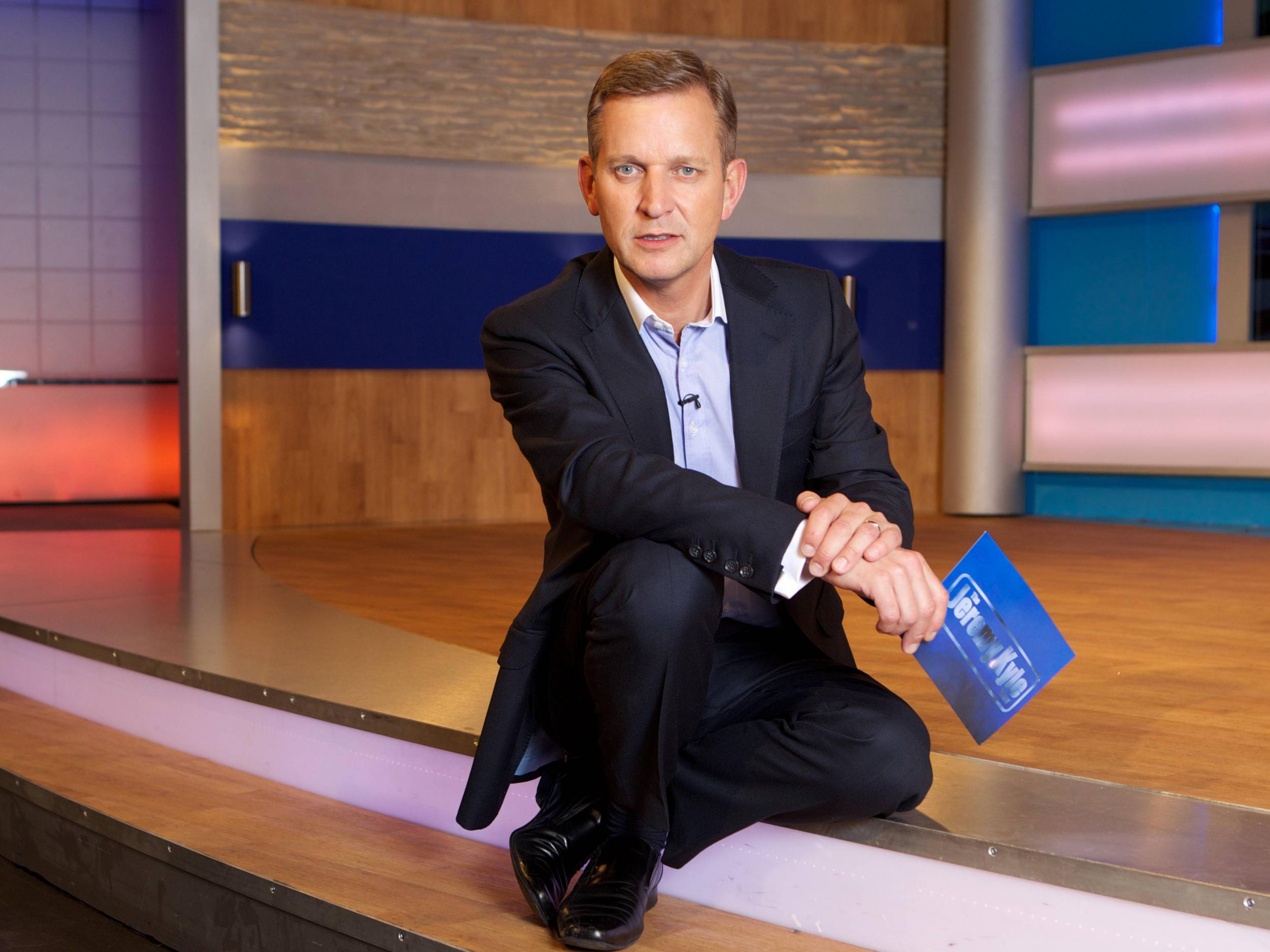 Image Source/The Independent
According to a source, ITV's boss Carolyn has been disapproving of the show for some time. 
"Carolyn and some of the other senior executives always thought the Kyle show was a thorn in the side of daytime — the format was very negative and in this day and age had become a bit toxic."
And former Minister for Suicide Prevention Jackie Doyle-price commented that,
"I think it is time that we all think about what we choose to watch on TV and what we consider entertainment.

"Reality TV is popular but it can be manipulative and can leave people very vulnerable. We have become a nation of voyeurs."
People were soon criticising Jeremy but Good Morning Britain co-host Piers Morgan had his back. 
"As everyone piles in on Jeremy Kyle, I'd like to say he's a great guy, an excellent broadcaster, and hugely popular with the vast majority of people who watched and appeared voluntarily on his top-rated show. So much snobbery and hypocrisy being spewed by his critics."
Source/YouTube
Enough About The Father, Let's Get Back To Harriet Kyle…
Harriet is happily married and gave birth to a baby girl called Isla quite recently. 
Upon hearing the news that she is pregnant, Grandpa Jeremy couldn't hold his excitement!
Jeremy's spokesperson confirmed the happy news. 
"Jeremy is over the moon at becoming a grandfather for the first time."

"He's going to spoil little Isla rotten and is proud as punch. He hasn't stopped smiling since."

"Jeremy's daughter is pregnant, and he is very excited about being grandfather."

"Jeremy is over the moon at Harriet's news, 'It's a very exciting time for the whole family!"

"He is very excited about being a grandfather. She is expecting the baby later this year. It's a very exciting time for the whole family and he can't wait to meet the little one."
According to Jeremy, 
"I'm quite excited about being a grandad. My daughter said I should be 'Grumps'!"
Let's Leave Harriet Kyle Alone…Since Jeremy Has A Lot Of Spicy Nuggets! 
Source/YouTube
Let's dig into Jeremy's famous quotes and see if we can learn a thing or two from him!
"If you stick your head above the parapet and you have an opinion, and you spout family values and morality and all that, you'd be pretty naive to think that everybody would go, 'Oh, he's great, I love him.'"

"I don't want to get into a debate, I have never talked about my first marriage for that reason, I don't think it would be fair to my daughter, I don't think it would be fair to my second wife. That's the past."

"A lot of the problems in society nowadays are down to diet and lifestyle – be that obesity, diabetes, asthma caused by smoking or drinking."

"I was out of work for, probably, about six months, I had a clear idea about what I wanted to do, I wanted to be on TV so I went to meeting after meeting after meeting, I had a six-month-old baby and a family to support."

"We all make mistakes, nobody ever wrote a book saying 'This is how you live your life.'"
And The Award Of The Most Sensible Quote Goes To…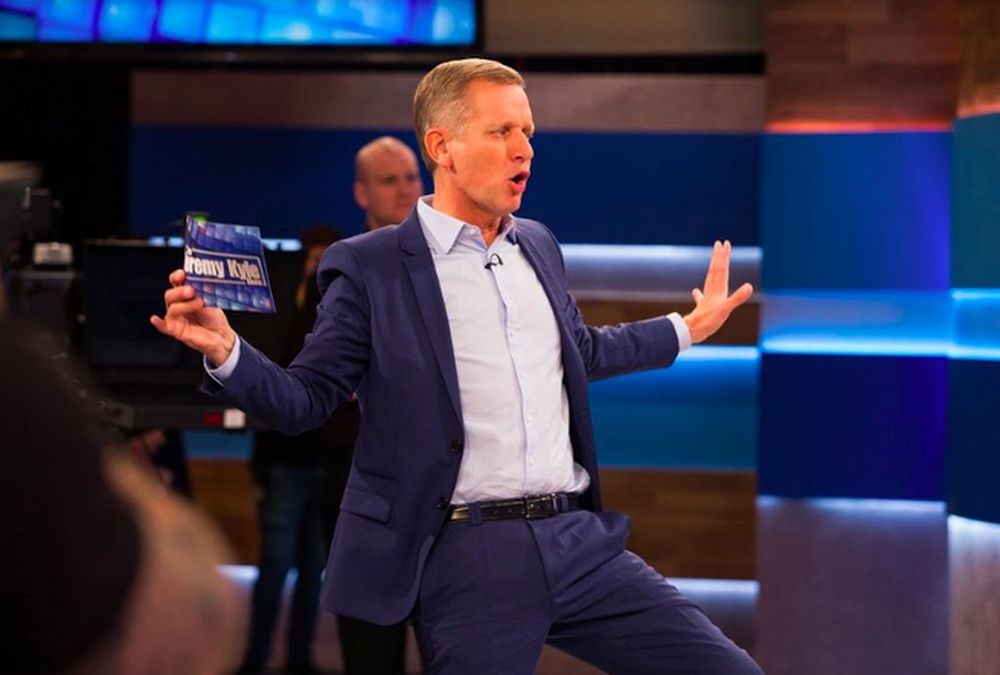 Image Source/Malay Mail
"I have long held firm to my suspicion that some people are just evil. In some cases, I'll concede it seems as though it is thrust upon someone who had little real hope of avoiding it. 

"However tragic that reality, the simple fact remains that it is more important to protect the rest of society for as long as it remains a danger to them."
Interesting Tidbits About The Very Controversial Harriet Kyle's Dad, Jeremy Kyle…
He claims he doesn't have a Twitter account because he is an old man. 
He also admitted that his kids keep him going! Apparently, they are also amazing. 
Jeremy looks up to his father as he had provided his kids the best start and held on to values. 
He has never bought anything online because he don't know how to! 
And here comes the best one…Jeremy Kyle had not worn underwear in 20 years!
Jeremy Shares His Battle With Cancer…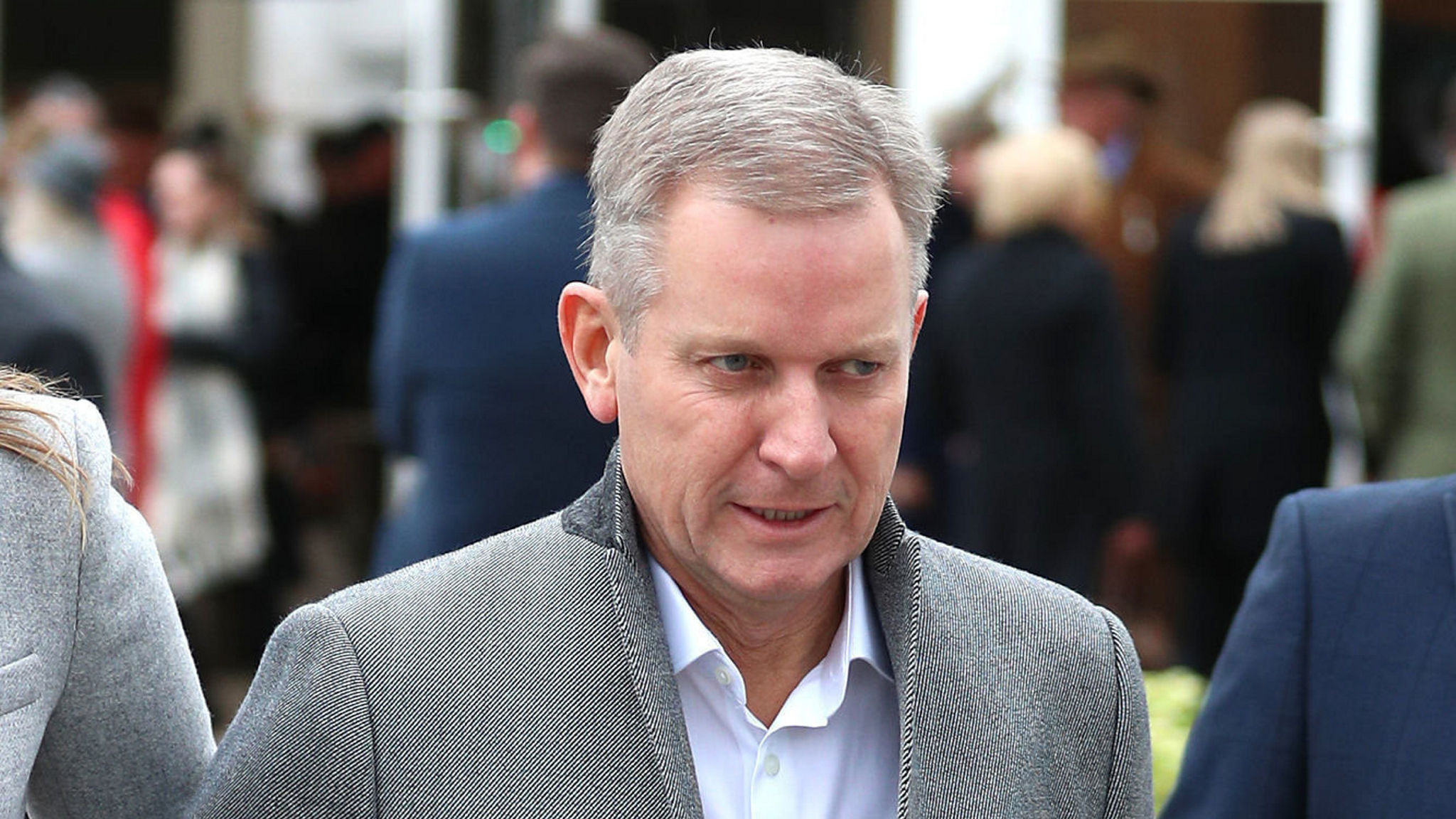 Image Source/Financial Times
"Two days after the chemo I felt terrible like I had a permanent migraine and had been shot in every limb. I was knackered, starving. The doctor explained that was because I had essentially been poisoned."

"Cancer is just one little word but, when you hear it, it turns your whole life upside down."
Always Family First…
"When I get through the front door, I haven't got time to tie my shoelaces. There are three kids and the wife, and I make that absolutely the priority. By the time we've got the kids to bed and had a bite to eat we're in bed by 10:15 and are knackered!"