Dream Renee Kardashian: All About Rob Kardashian's Daughter And Custody Battle
Dream Renee Kardashian is the daughter of the only male Kardashian sibling. Find out everything you need to know about her parents, her place in the Kardashian clan, and the custody battle raging between her parents.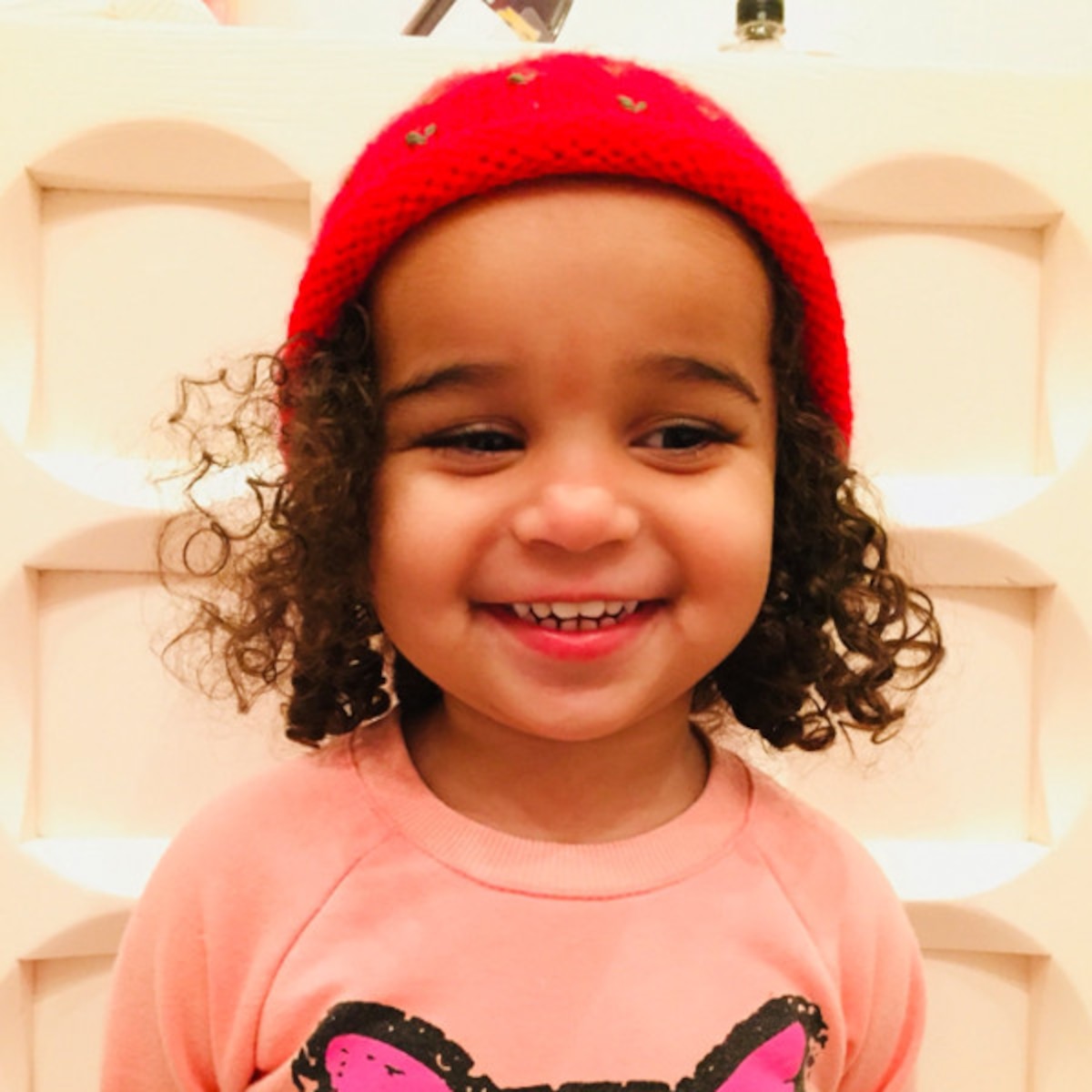 Image Source/ E
Who Is Dream Renee Kardashian?
Dream Renee Kardashian is the baby daughter of Rob Kardashian and Blac Chyna. In January 2016, the pair started dating, and announced their engagement on Instagram shortly after in April 2016 – after only dating for three months!
Pregnancy rumours starting flying not long after, and they confirmed they were expecting a baby girl in September 2016. Dream Renée Kardashian was born on November 10, 2016.
But it wasn't all happy families after Dream was born – the couple announced their split in December 2016, just over a month later. Rob Kardashian even shared with his Snapchat followers that Blac Chyna had left him, moving out and taking Dream with her.
But that wasn't the end for the family – Chyna and Rob got back together, saying that their split was in "heat of the moment." However, it didn't last, with Rob announcing on Insta that they had split for good at the end of 2016.
Since then, the two parents have had their share of drama, with the whole Kardashian clan wading in, read on to find out more!
When Was She Born And How Old Is She?
Dream Renée Kardashian was born on November 10, 2016. She's now three years old.
Image Source/ Instagram
Does Dream Renee Kardashian Have Any Siblings?
Baby Dream has a half brother, King Cairo Stevenson. They share the same mother, Blac Chyna. King Cairo's father is none other than Tyga, who Chyna dated before Rob. But the couple split when Tyga started dating Rob's half sister, Kylie Jenner. Drama!
As for the rest of Dream's family, she's obviously a member of the Kardashian clan – and the only baby Kardashian to bear the famous surname. Dream's aunts are Kim Kardashian, Kendall Jenner, Kourtney Kardashian, Kylie Jenner and Khloe Kardashian, and Kris Jenner is her grandmother.
Dream also has a load of cousins – North West, Saint West, Chicago West, True Thompson, Mason Disick, Penelope Disick, Reign Disick and Stormi Webster.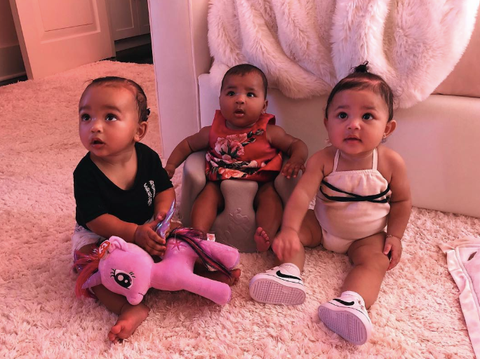 Image Source/ Cosmopolitan
Rob and Blac Chyna's Custody Battle
While Rob and Chyna continued to break up and get back together following their initial split, it seems like the relationship is done for good. As a result, a custody battle has kicked off between the pair.
In September 2017, Rob Kardashian filed a lawsuit against Blac Chyna, claiming that she had assaulted him. Rob named his sister Kylie as a witness in the lawsuit, that claims Chyna attempted to choke him with a charger cord and repeatedly assaulted him. It also said that Blac Chyna has tried to extort money from the Kardashian family.
But Rob has also been swept up in the couple's problems, and even posted graphic pics to Instagram after he found out Blac Chyna cheated on him. And after that, Chyna accused Rob on Instagram of physically abusing her while they were together.
The Police Have Been Called To Blac Chyna's Home Many Times
Dream had been splitting her time between Rob and Blac Chyna. But it does seem that Chyna's home life hasn't been all that stable. The police have been called out multiple times to her California address. In January 2019, the police were called out when someone phoned up and claimed she was too drunk to take care of her kids. It's been reported that the call was triggered by an argument between Chyna and a make up artist. The police came to her home and left shortly after – Chyna, her children and their nanny were home at the time they visited. But the next day, the police called over again, to supervise while the make up artist collected her things, it was reported.
And a week later, police in Hawaii were called to the hotel Chyna was staying in, because of a physical argument taking place between Blac Chyna and her new boyfriend – rapper Kid Buu. Kid Buu, real name Marquez Lao Santiago, actually has previous arrests for domestic violence and child abuse, according to some news reports. Buu denied the assault allegations from the argument with Blac Chyna.
Blac Chyna And Rob Kardashian's 2019 Custody Agreement
In 2019, Rob and Chyna came to an out of court agreement over custody for Dream Renee Kardashian. Originally, Rob agreed to pay $20,000 a month in child support, but it is believed they settled for a lower amount. Rob had Dream about 70% of the time.
At the time Chyna tweeted:
"Robert and I only concern is what's in the best interest of our daughter that we both equally love. Additionally, Robert is a wonderful father to our Dreamy!"
And Rob said:
"Angela and I are both actively co-parenting and there are no pending or active custody cases."
It was also suggested that there was a non-disparagement clause in the settlement agreement, which meant the pair couldn't bad mouth each other publicly anymore.
The Latest In Dream Renee Kardashian's Custody Battle
Since then, Rob Kardashian has filed multiple requests for primary custody Dream Renee Kardashian, in an ugly new court battle.
He has accused her of spending $600 a day on alcohol, using drugs, making violent threats and actually being violent, all while not looking after her daughter and exposing her to inappropriate scenes.
Sources on team Chyna have said:
"Chyna has never done drugs in front of her children and only drinks on occasion, when her kids are not around."
Rob alleges in his claim that Dream's nannies have become so concerned they have quit, and often ran to Rob's place for support and to protect the kids.
Rob has asked the courts to limit the amount of time Blac Chyna can spend with Dream, only allowing her access on weekends, and supervised at all times by a nanny. He's even asked that she be drug tested 30 minutes before any visit is allowed to take place. Rob's Khloe Kardashian, and former employees of Chyna, have all rallied behind him. We'll have to see what the future holds for this broken family, but here's hoping that it can be worked out for Dream.
Image Source/ Instagram