Top Gear is set to go green and feature more electric cars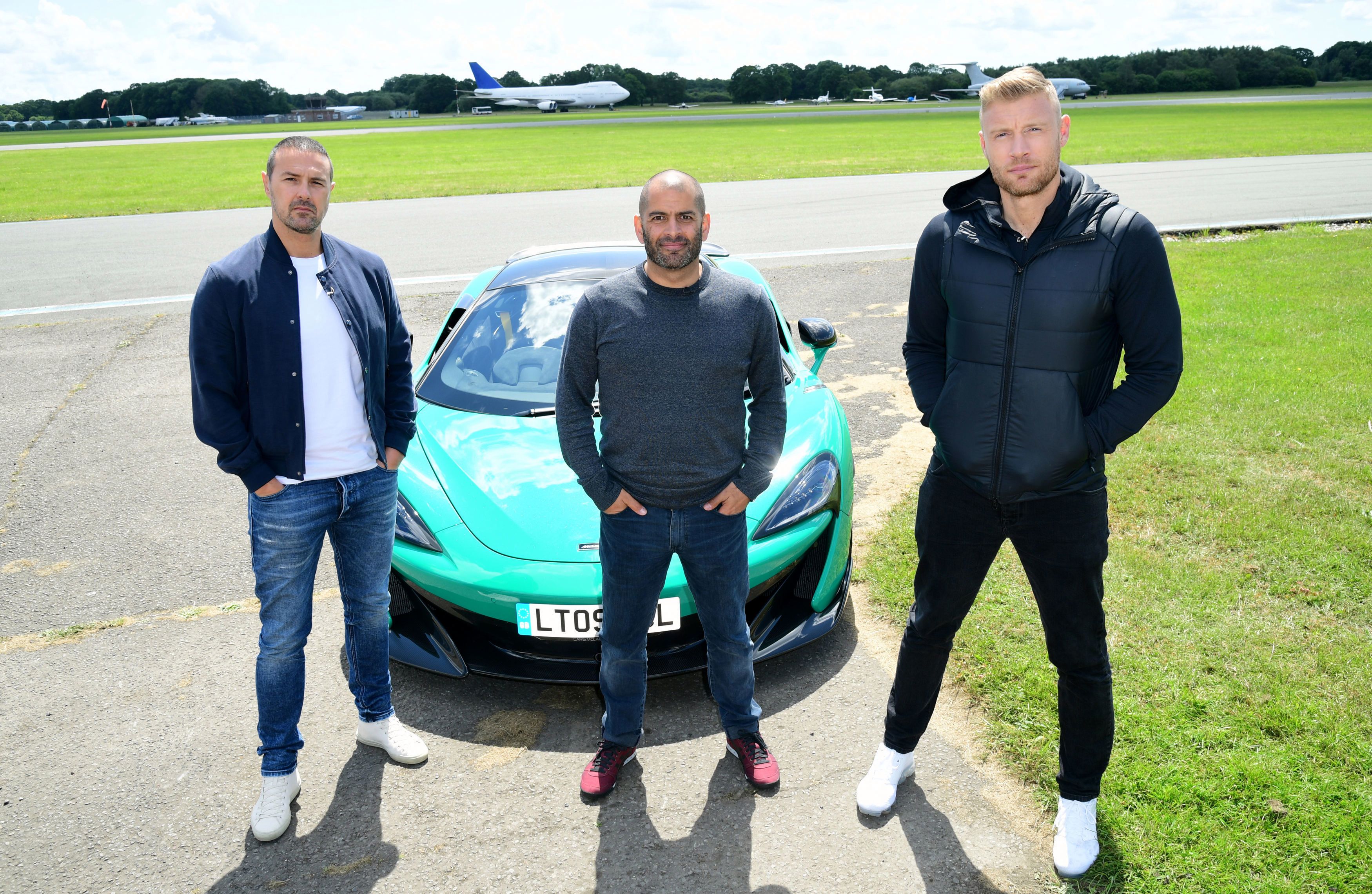 Image Source/ The Sun
The BBC motoring show – which is hosted by Paddy McGuinness, Freddie Flintoff and Chris Harris – will reflect modern society and be mindful of climate change when it comes to both filming locations and the vehicles they test on the programme.
Speaking to The Sun newspaper's Bizarre TV column, Chris said:
'We just reflect what's going on out there.

'So in five years' time, if 70 per cent of the cars sold in the UK are electric then 70 per cent of the cars we test on the show will be electric.

'Compared to three years ago, we film 34 per cent more in the UK. So we made a big change there and we will continue to do that'.
While Paddy joked that the next season would be "all bicycles", Chris blasted the idea that "the motor vehicle is an evil thing", and he defended the show's "right" to honour that.
He added:
'It definitely is a generation thing. Children have been taught – some might say brainwashed – that the motor vehicle is an evil thing.

'Yeah, it's been too dirty for too long but ultimately it's done an awful lot of good for us and I think Top Gear has a right to stand there and celebrate that.

'And it is cleaning up its act very, very quickly. Top Gear should scrutinise whether electric cars really are the future because I don't think there's enough lithium on the planet to create all the batteries that we're going to need for this new revolution'.
The presenting trio will be back on BBC Two over the festive season, with a Nepal special set to air on December 29 following the fantastic response from viewers to the revamped team.
The channel's controller Patrick Holland previously said:
'Top Gear has come back with a real bang and we couldn't be happier with how the audience is responding. I am delighted that this Christmas we'll have a special adventure which promises to be epic and gruelling in true Top Gear style'.