Kelvin Fletcher's wife Elizabeth Marsland "isn't bothered" about the Strictly Come Dancing curse, because she's seen him kiss women on Emmerdale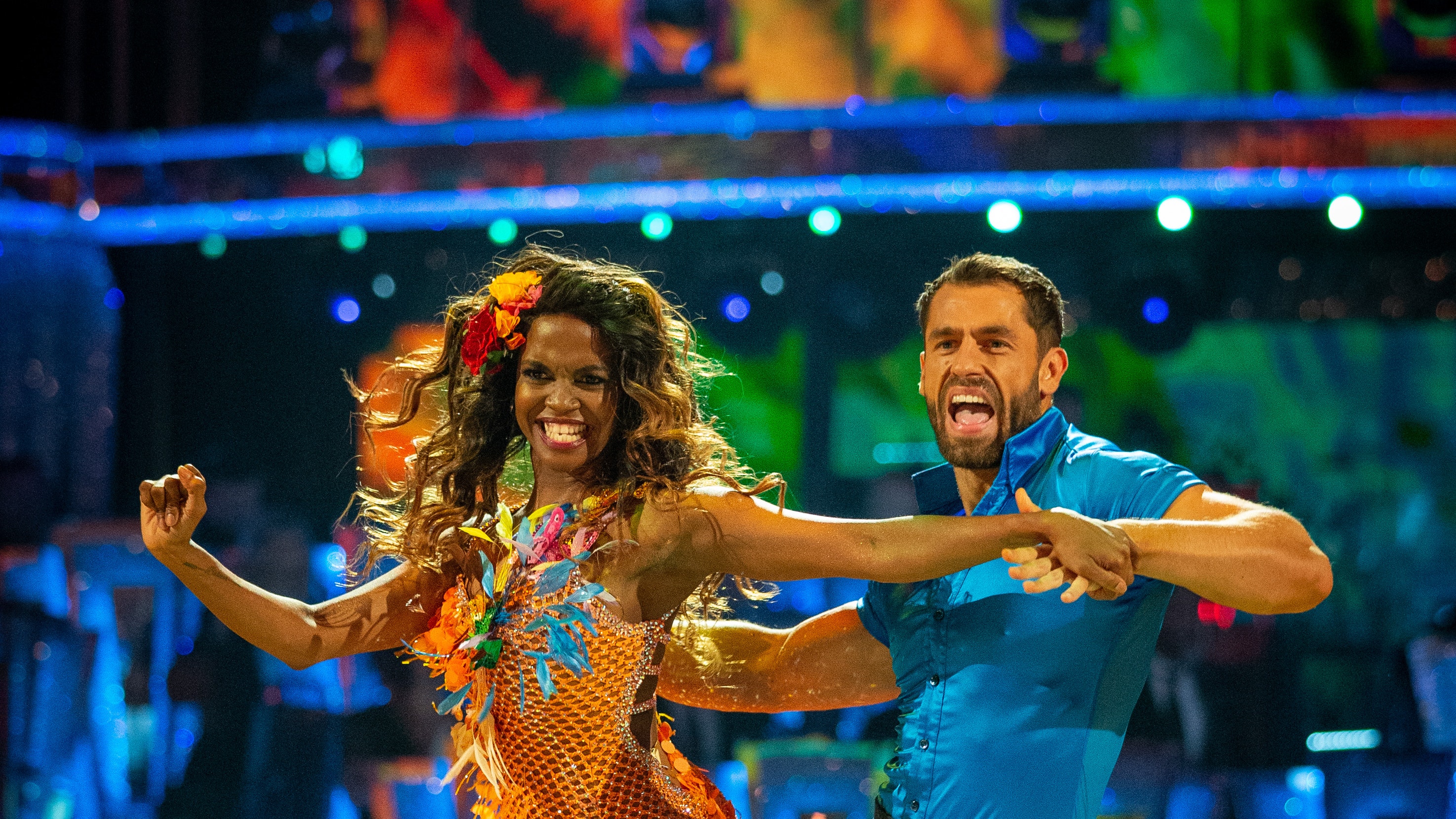 Image Source/ BT TV
The 35-year-old former soap star – who wed Liz in 2015 – has been involved in some saucy dance routines during this year's ballroom dancing competition alongside his pro partner Oti Mabuse, but Liz isn't worried about them because she has watched him smooch other ladies on TV for years.
She told HELLO! magazine:
'It doesn't bother me. I'm used to seeing him kiss Britain's sexiest females on Emmerdale.

'I know the biggest part of a dance is the story and making it believable. I understand it's a performance.

'Although I can imagine it's difficult for people who aren't in this industry'.
Kelvin and Oti have danced their way to the Glitterball final next Saturday (14.12.19) after a strict rehearsal schedule that caused the actor to skip his fourth wedding anniversary.
The actor recently admitted he sees Oti as a sister because they have become such good friends.
He said:
'We've got a great friendship, sometimes like brother and sister'.
And it seems their strict schedule has paid off as the pair scored a perfect 40 during the semi-finals on Saturday night (07.12.19).
As they attempt to take home the Glitterball Trophy this year, Liz says her husband is already a winner in her eyes.
She said:
'When I see him dancing, I fall in love with him all over again.

'I'm unaware of anyone else in the room – I can't take my eyes off him. Kelvin is my winner, whether or not he lifts the Glitterball'.