Chloe Madeley And James Haskell Wedding: Love, Passion and Controversy
Chloe Madeley and James Haskell's wedding took place during Christmas last year. 
Over the course of a year, the couple had endured brief separation, sweet reunion, opening up and standing up for each other. 
Apart from being ideal life partners, their lives individually are exciting and full of secret pockets and interesting nuggets. 
What else would we rather do, than bringing all the exciting information right to you! 
Who Is Chloe Madeley?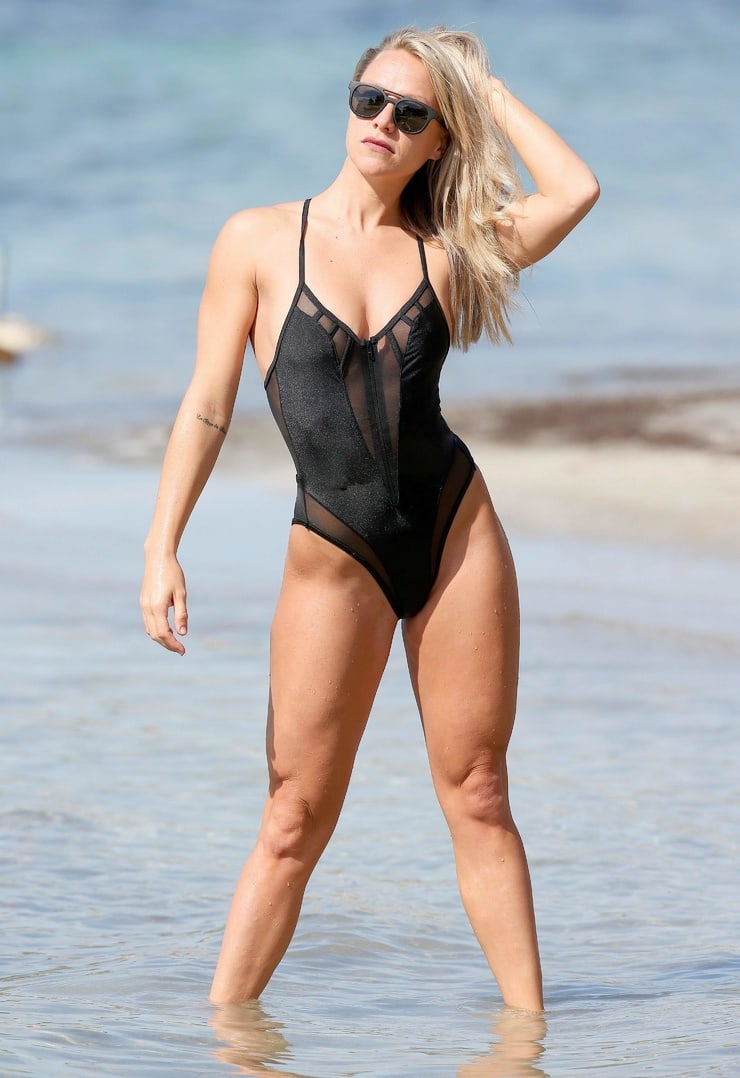 Image Source/Listal
Chloe Madeley is the daughter of a very popular and highly likeable This Morning hosts. No, we are not talking about Eamonn Holmes and Ruth Langsford! 
Instead, we are talking about Richard Madeley and Judy Finnigan! This is the couple who started the show in the first place. 
Being exposed to broadcasting early on, Chloe Madeley found her footing without much difficulty in the industry. 
She is an English TV presenter, freelance journalist, model, and fitness enthusiast! Looks like she carved a niche for herself right there! 
Starting off as a presenter of Big Brother's Big Mouth with her brother Jack she made her way through various modelling gigs, as well as a reporter and presenter. 
A Life-Saving Shift To Fitness…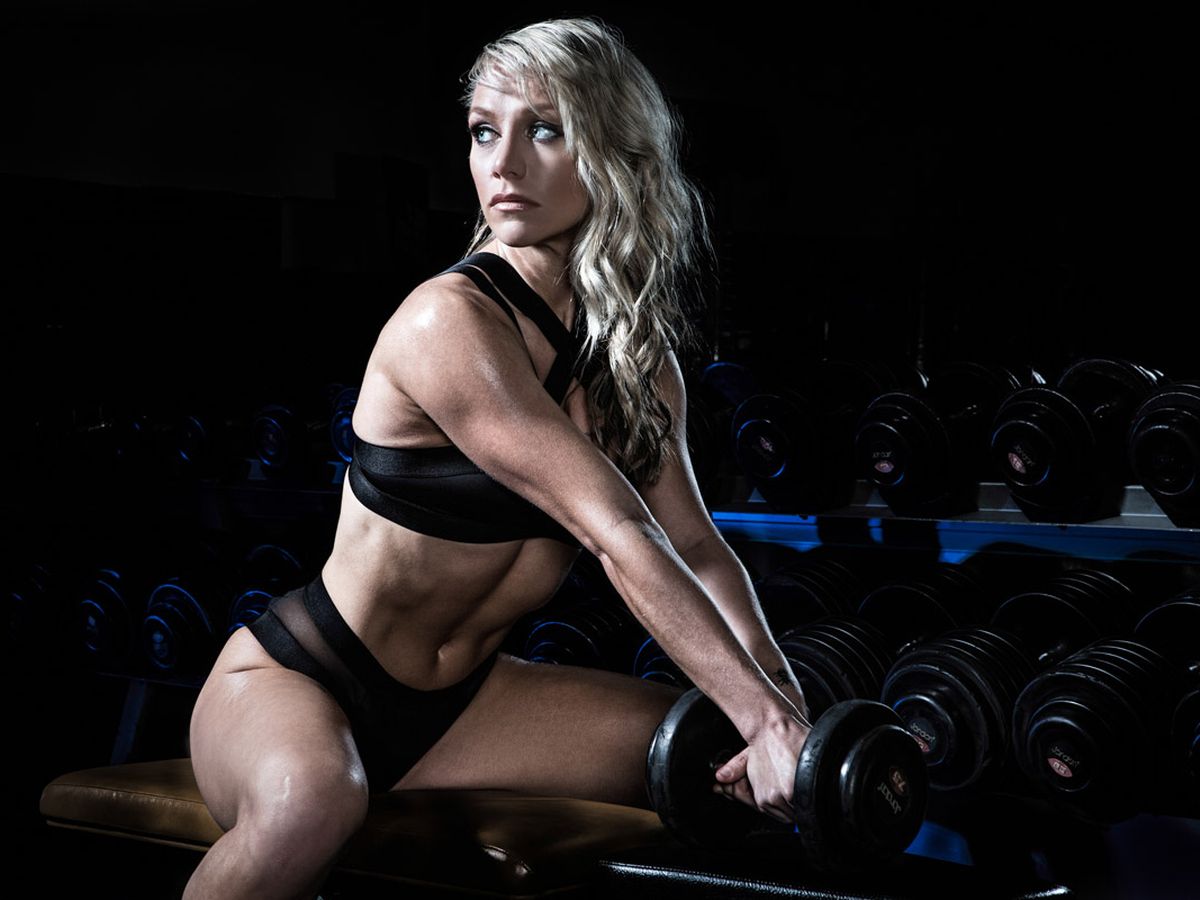 Image Source/The Mirror
As someone who has always been enthusiastic about fitness, Chloe Madeley ventured into weightlifting and has even claimed that it has saved her life. 
Having had to deal with the shadow cast upon her by her extremely popular parents, she was lost and anxious. 
She said, 
"F*** me, it saved my life. It forces you to be present. There was no space to worry about anything else. It gave me self-respect, self-worth, self-discipline, and it completely saved me."

"One of the downsides was that I developed in my 20s quite bad anxiety issues based on what other people thought of me. I became incredibly anxious, I started having panic attacks, my self-esteem was on the floor."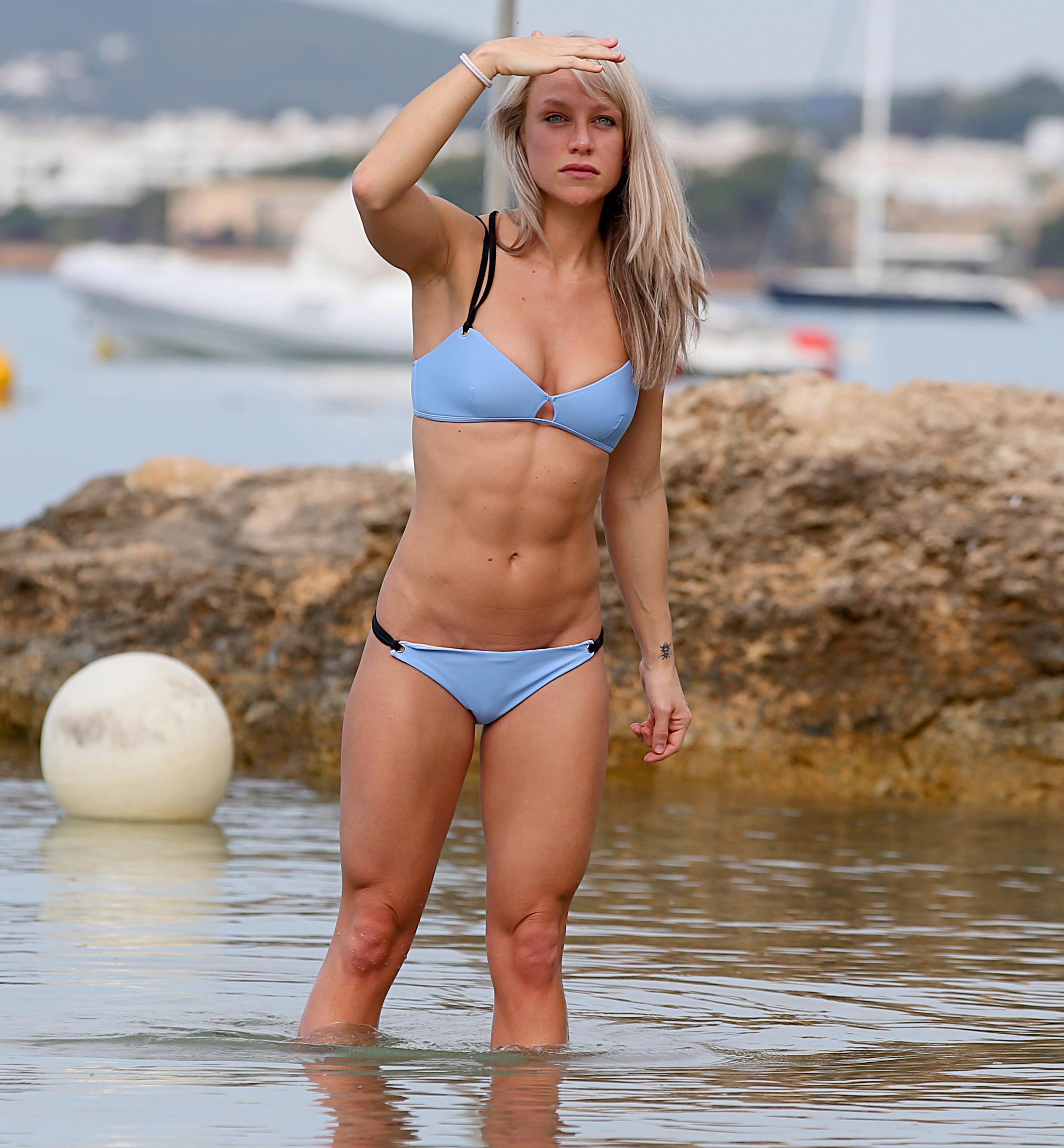 Image Source/The Sun
She means nothing but business as she follows her routine without any excuse for four days a week. So much so that she started feeling restless during her honeymoon in Fiji where she went without training for a week. 
"By the last few days, I was acting a little bit weird, a bit insecure. I just started to notice that demons were coming back."
Enough About Chloe, Let's Move On To James Haskell!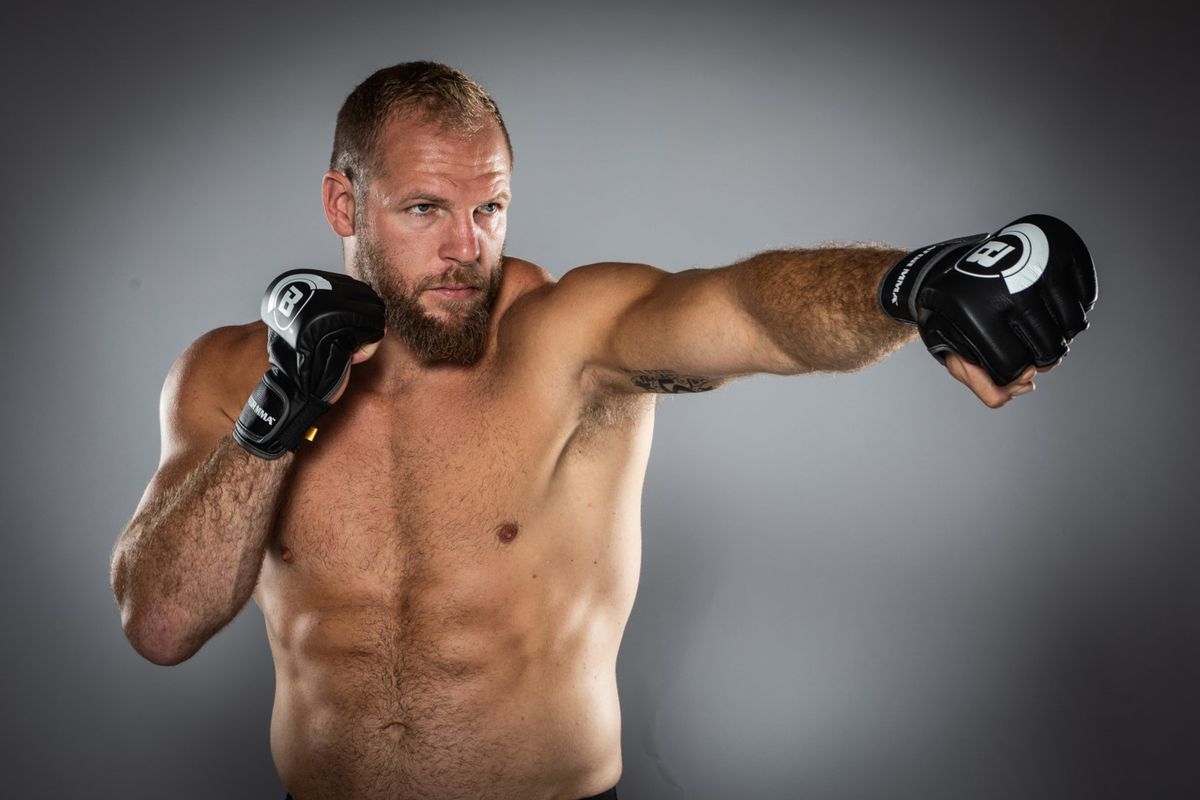 Image Source/MMA Fighting
James Haskell is a former England rugby player. He is currently on his way to become an international professional mixed martial artist.
Signed to Bellator MMA to make his goals a reality, he is getting ready to compete in their Heavyweight division.
Very recently, he participated in Season 19 of 'I'm a Celebrity…Get Me Out Of Here!
It certainly looked like he had a whale of a time there! 
Chloe Madeley And James Haskell Wedding: How Did It All Start? 
The couple first got in touch through Twitter!
Would you believe that? James tried his moves on Chloe in Twitter!
Although she was uninterested with him for choosing the social media platform to woo her, James changed it in the split second he sent her a SpongeBob picture.
He said,
"I sent her a funny picture of SpongeBob looking glum over a cup of coffee with the message, 'This is me, still waiting for you to turn up for that coffee.' I think she found that quite cute."
Well, obviously it worked like a charm! 
"When I saw that James was prepared to make a fool of himself for me in front of his 110,000 followers, I changed my mind and agreed to meet up. 

"We bonded over dinner and green tea at a health food restaurant in central London. 

"When he kissed me goodnight, it was game over."
Game Over, It Was!
View this post on Instagram

After three years of being fit together, James popped the question with the ring he specially designed for Chloe during a romantic trip to Paris.
On December 16, 2018, James and Chloe tied the knot in an intimate church wedding.
Some of the guests invited were James' best man Paul Doran Jones and his wife Zoe Hardman, and rugby star Dylan Hartley. 
Most importantly, Chloe had her dream wedding! 
Solid Role Models To Learn From…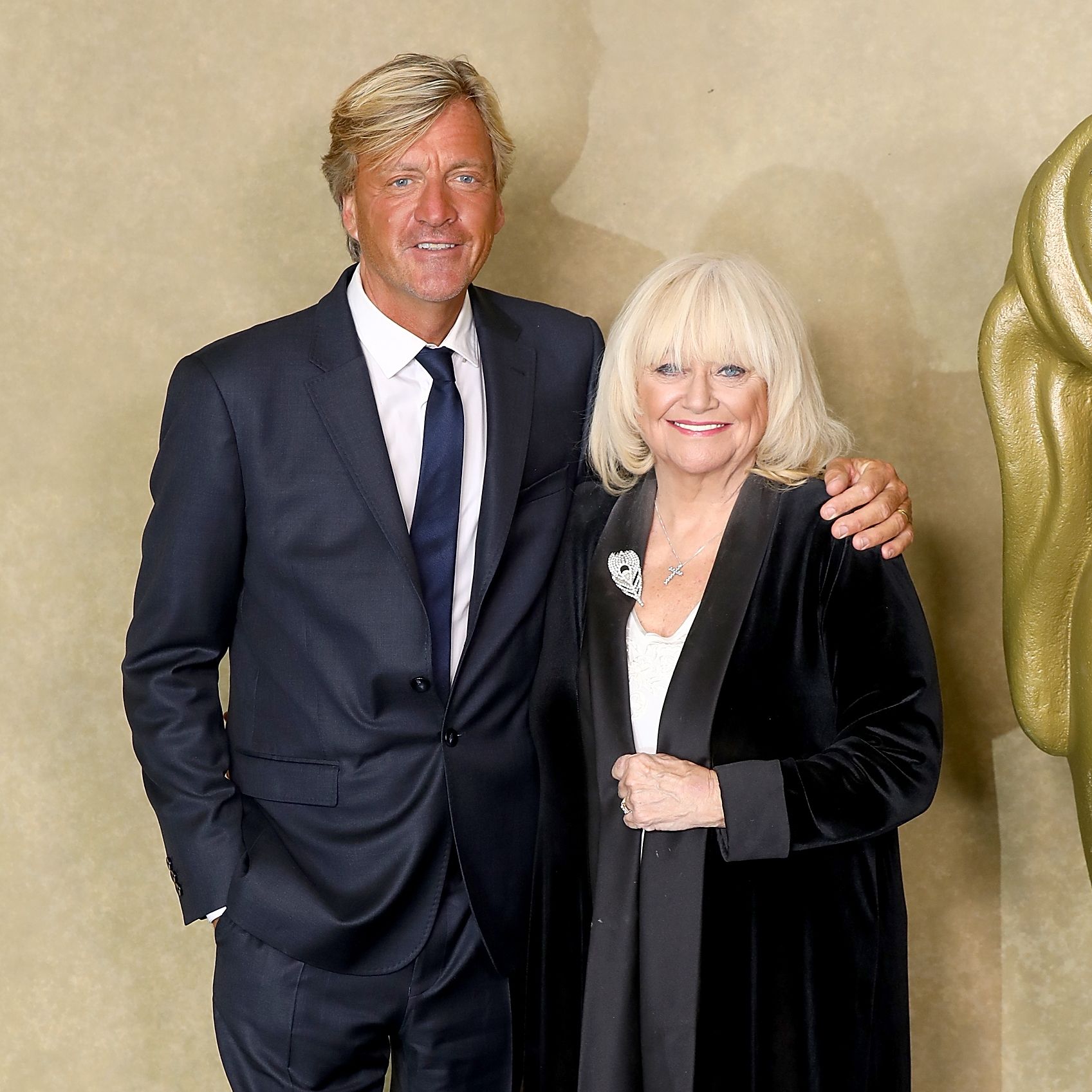 Image Source/Digital Spy
Not all is bad when you have celebrities for parents. Having been affected by their popularity, Chloe still have something to learn from her parents.
Her parents, Richard and Judy have been married for 32 long years. They look as happy and lovely as they did a few decades ago.
Growing up looking and learning from the subtle nuances of their relationship must have laid a solid foundation for what is to come with the rest of her life with James Haskell. 
How Did The Big Day Impacted Chloe's Father, Richard Madeley? 
Chloe and Richard have always been close and bonded greatly through their road trips. 
View this post on Instagram
She said: 
"I'm a daddy's girl and he was so looking forward to driving me to church – a tribute to our father-and-daughter road trips.

"He's just like me, sentimental and nostalgic. I even caught him watching the film Father Of The Bride."
Awwww…
And, it looks like the chemistry between the father and daughter has positively impacted father-in-law and son-in-law relationship as well. 
View this post on Instagram
According to Richard, 
"James will make Chloe a great husband and us a great son-in-law – and friend. You can't ask more than that."
Judy, Is Equally Impressed With James As Richard And Chloe! 
Apparently, James nailed it from the get-go! 
"James had me from "hello".

"He walked into our house for the first time, so toweringly tall he blocked out the light. I thought, "Hmm… he's impressive.

"But far more than that, he is a sweet and lovely man. I couldn't be happier Chloe has married him."
James Never Stop Impressing, Does He? This Time It's The Bride On The Wedding Day! 
All brides would expect the grooms to be amazed when they get the first glimpse, and maybe shed a tear or two. 
On the contrary, Chloe was the one tearing up at the wedding. 
"When I turned the corner inside the church and saw James standing at the end of the aisle, I immediately felt tears streaming down my face.

"I tried so hard to keep it together but I couldn't get a grip on it so in the end I just let myself cry."
How Did The Supergroom Feel During The Lovely Chloe Madeley And James Haskell Wedding? 
Of course, he was emotional during the ceremony. Surprisingly, he was also confused. 
"To be honest I wasn't sure when I saw her whether to smile or cry.

"The moment she looked at me, I got a tingle in my stomach and couldn't stop smiling. I have never been happier."
Evidently, the whole family was full of happy emotions and excited for the wedding!
After All Has Been Said And Done, What Does Chloe And James Think Of Each Other? 
Chloe, first:
"Our relationship just gets stronger and stronger. James is funny, smart, articulate and always a gentleman. I love everything about him."
Image Source/The Sun
On the other hand, 
"My mum always told me that I should meet a nice girl who wanted to look after me and that's Chloe. 

"Planning the rest of my life with her is exciting and I couldn't be happier."
Well, they seem to have it sorted! Respect, love,and passion! Let's keep our fingers crossed for Chloe Mandeley and James Haskell's Wedding to be a life-time affair! 
Steamy Sex And Much More…
It is not a big secret that Chloe Madeley and James Haskell are ruthless when it comes to sex!
Image Source/The Sun
According to Chloe, 
"I'm a really sexual person, and if I had a partner who didn't want to have a very sexual relationship then that would be a problem for me. 

"I'd struggle in terms of feeling satisfied and loved.

"So thank God it is massive for James. One of the reasons we stuck together in the early days before we were totally committed was because we were very compatible.

"Our sex life is continually changing as our relationship grows, so it stays interesting. 

"It's so different this year to what it was last year, and last year it was different to the first year. We have sex every night. That's normal for us." 
James' Adventures In The Jungle
James' time in 'I'm a Celebrity…Get Me Out Of Here! was both emotional and controversial for the couple. 
Just around a year after their wedding, Chloe and James had to be separated without any contact with each other. 
Of course, it was difficult for both of them. In fact, it was tougher than we could have expected.
Upon seeing James on the bridge after 18 days, Chloe could barely hold herself.
She ran to greet James, hugged him tight and sobbed her heart out.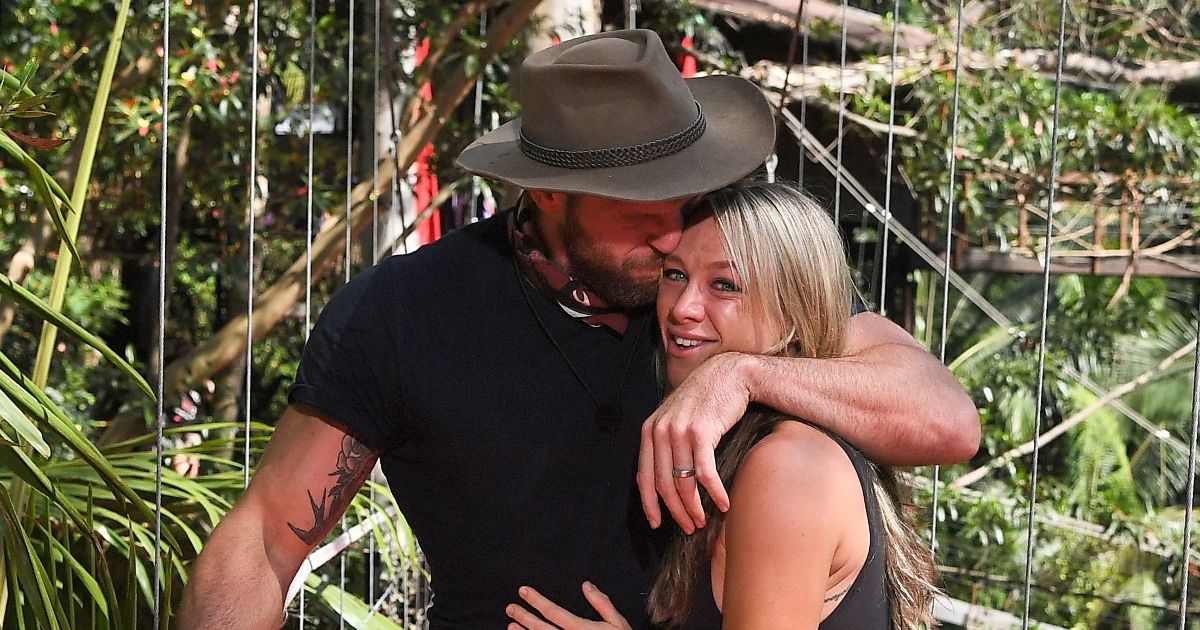 Image Source/Wales Online
It was sweet, emotional and heartwarming!
Surprisingly, it was not only Chloe who was feeling emotional!
During his interview with the show's presenters Ant and Dec, James opened up that,
"You know what, I got quite emotional. Caitlyn had tears in her eyes. Jacqueline started crying, Ian had tears in his eyes, and I thought 'there's no way I'm going to well up here', and I did. I discovered a deep dark set of emotions."
If this is what 18 days could do, it certainly was worth it then! 
Emotions Aside, What Was The Controversy?
Chloe was beside herself when her husband was labelled a "bully" during the show.
However, the couple didn't succumb to the name calling and labelling. 
In an interview with This Morning's Holly Willoughby and Phillip Schofield, James opened up that being together with 12 people from different lifestyles and ideologies requires appreciation.
"Obviously, I went into that jungle with one idea and one idea only, and that was to have fun and challenge myself. 

"I wasn't aware before I went in there was a King or Queen of the jungle, I didn't know about that competitive element.

"I'm a big guy, I'm six foot three and around 19 stone, I didn't want to ever take a leader roll on, I wanted everyone to have an equal say and opportunity, but I've been around team sports my entire life."
Well, that makes sense! 
He further explained something very sensible!
"Sometimes you've got to make tough decisions and in the jungle that might come across as frustrated but we have a difference of opinions every single day."
Not only in the jungle, tough decisions have to be made everyday by everyone! 
How Did Chloe Defended Her Loving Husband?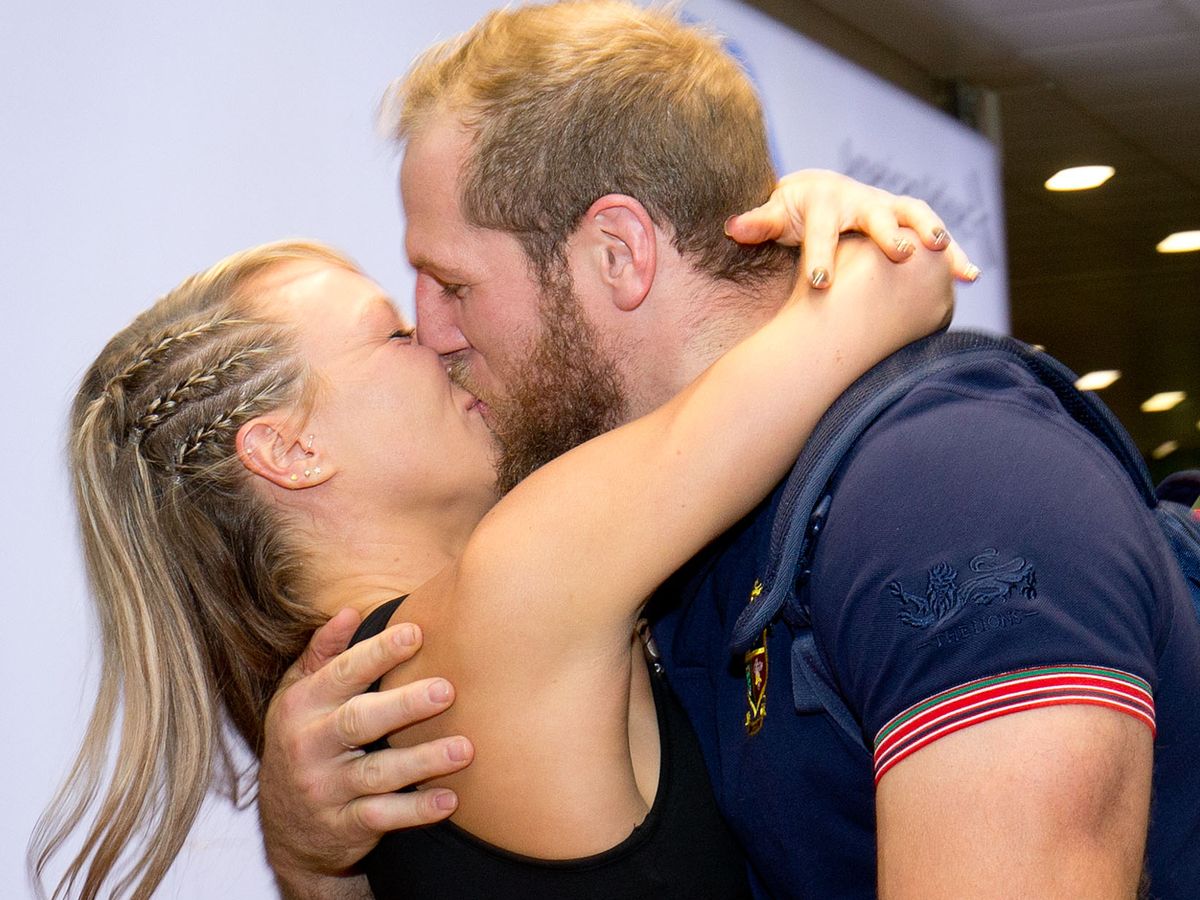 Image Source/Mirror
Quite understandably, she couldn't stand her husband's behavior being talked about negatively in talk shows, interviews and social media platforms!
Some of the incidents that led to James being called a bully are:
The way James and another participant Ian Wright had spoken to Andrew Maxwell in the jungle.

James had said that he was too intelligent for the tasks in the jungle.
Entertainer ✅
Energy bringer ✅
Cuddler (?) ✅
Friends for life ✅

We didn't count for hangry ❎ – but 4-5 isn't bad!? Here's Hasks' jungle predictions.#TeamHask #ImACeleb #ImACelebrity pic.twitter.com/LeMAU3XZ7O

— James Haskell (@jameshaskell) December 4, 2019
So, Chloe defended him saying,
"He's definitely had his hangry episode, he's had his mental day.

"But the people who leave will give you the inside scoop – and they have come up to me and said he's doing really well in camp, he's cheering people up, and they absolutely adore him.

"I just think he had a really grumpy day.

"He was sleep deprived, he was food deprived and he was surrounded with people you aren't necessarily friends with.

"I think the B-Word was a little bit intense.

"All I wanted to do was go in and give him a hug and some food."
What's Next On The Course?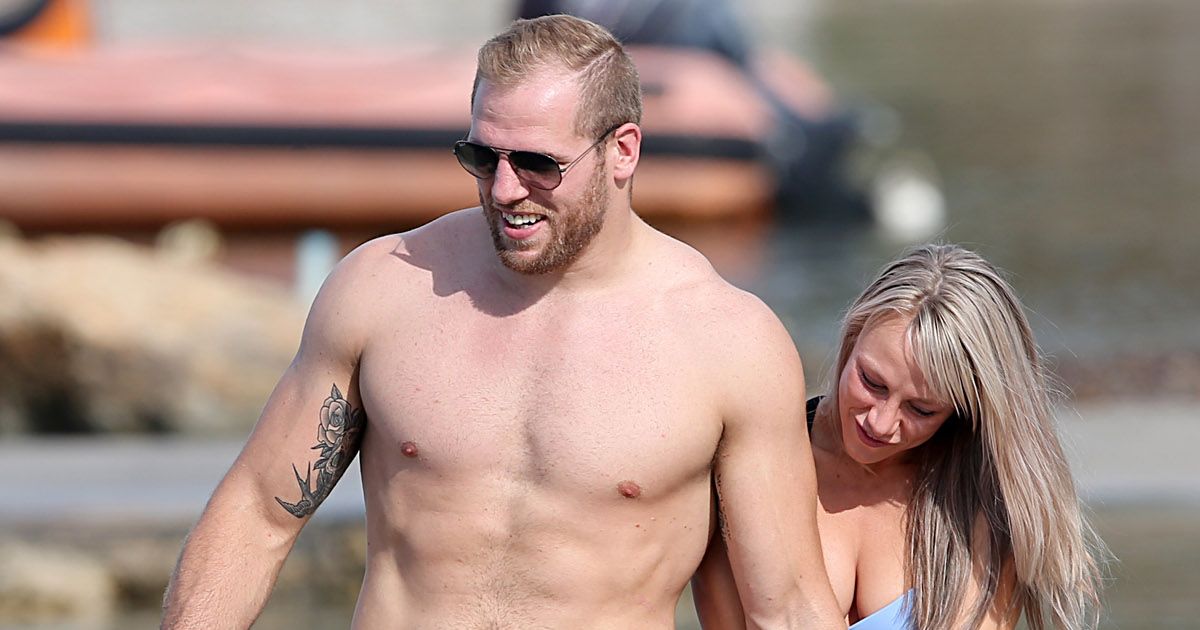 Image Source/Mirror
After the intimate and emotional wedding they had last year, the couple wants to throw a grand party to all their friends to celebrate their lives together in 2021! 
Apart from that, James and Chloe are set on focusing on their respective careers and had put baby goals on hold for the moment. 
James admitted that: 
"To be completely honest with you, I know the PC answer is to say yes, but actually Chloe and I, I think we do want to have kids at some point but it's really not a priority. 

"I think as soon as you get married people in the public or media, they get stressed with kids, I'm very career minded, I've just retired, I've got to find a steady income. I've got to find money."
They sure have set their priorities right!