Lucy Mecklenburgh & Ryan Thomas: Their Dramatic Relationship
By Sam Pointon
4 years ago
Lucy Mecklenburgh & Ryan Thomas: Inside Their Dramatic Relationship
They may have only been an item since 2017, however Lucy Mecklenburgh and Ryan Thomas' relationship has been packed full of drama, rumours and not-so-secret liaisons.

So what HAS made Lucy Mecklenburgh and Ryan Thomas' relationship quite so dramatic?
From meeting on Celebrity Island with Bear Grylls to engaged and expecting a baby, find out just how much the former TOWIE star and ex-Corrie actor have managed to pack into just two years!
[caption id="attachment_564606" align="alignleft" width="700"]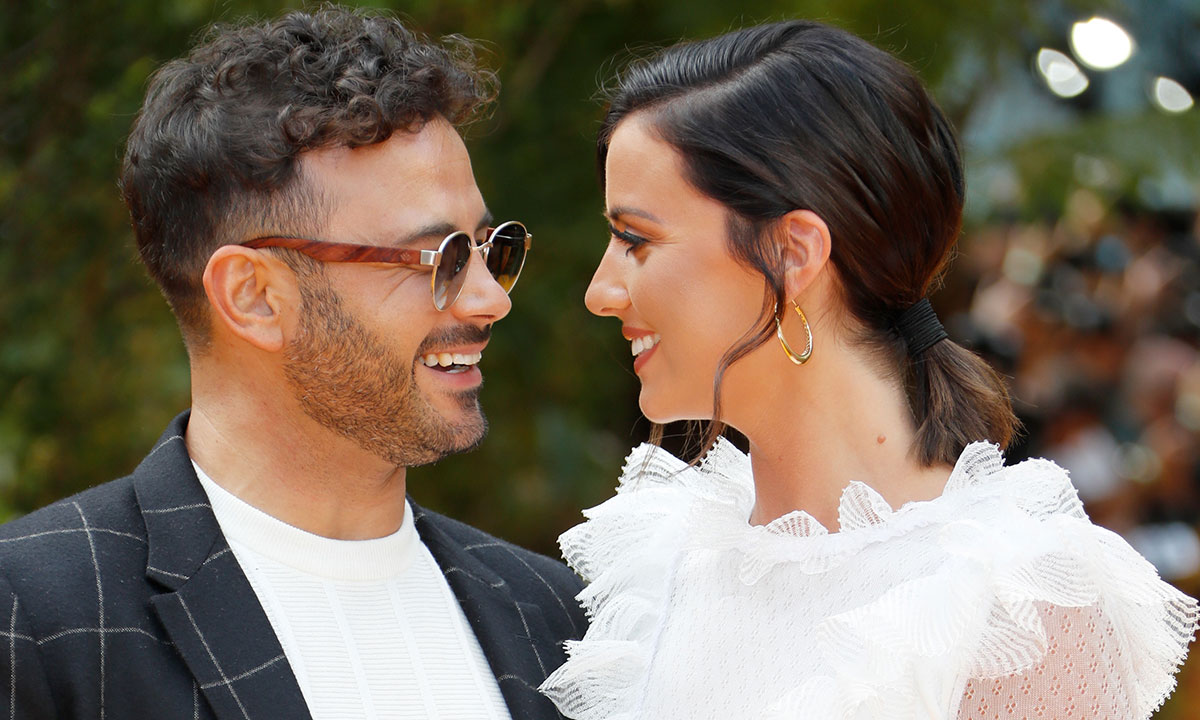 Image Source/Hello Magazine
[/caption]
All About Lucy Mecklenburgh
Career
28-year-old Lucy Mecklenburgh was born in Havering in East London on 24th August 1991. She's made quite a name for herself since she first rose to fame on
The Only Way is Essex
back in 2010. She spent three years on the reality show.
[caption id="attachment_564608" align="alignleft" width="700"]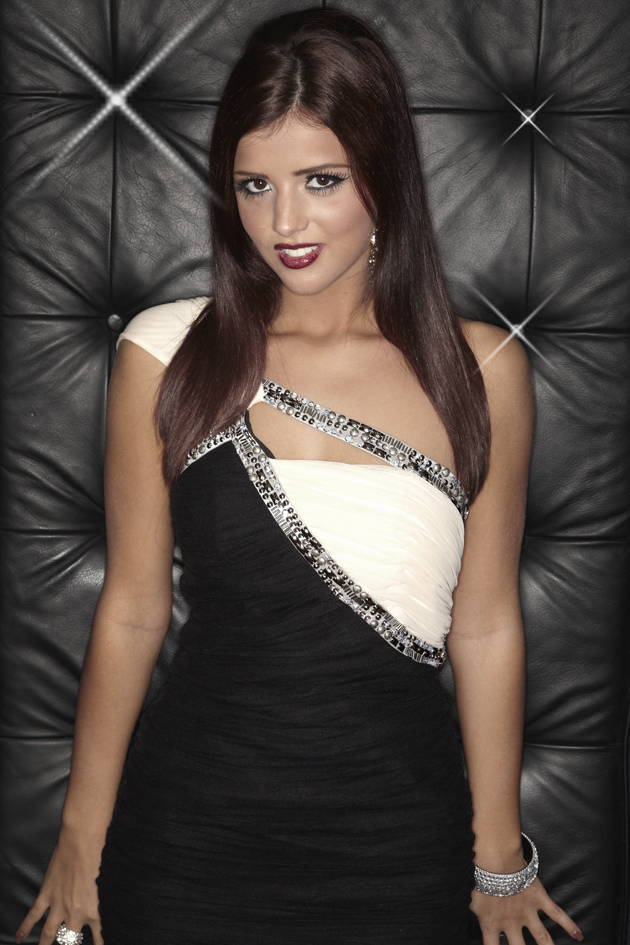 Image Source/CelebsNow
[/caption]
She's kept herself busy since leaving TOWIE in 2013. She released a clothing range with PrettyLittleThing and modelled The Sport Collection feat. Lucy Mecklenburgh for Ellesse. She opened her own shop called Lucy's Boutique, began a fitness business named Results with Lucy AND became a regular columnist for
New!
magazine.
Phew, talk about business powerhouse!
[caption id="attachment_564609" align="alignleft" width="700"]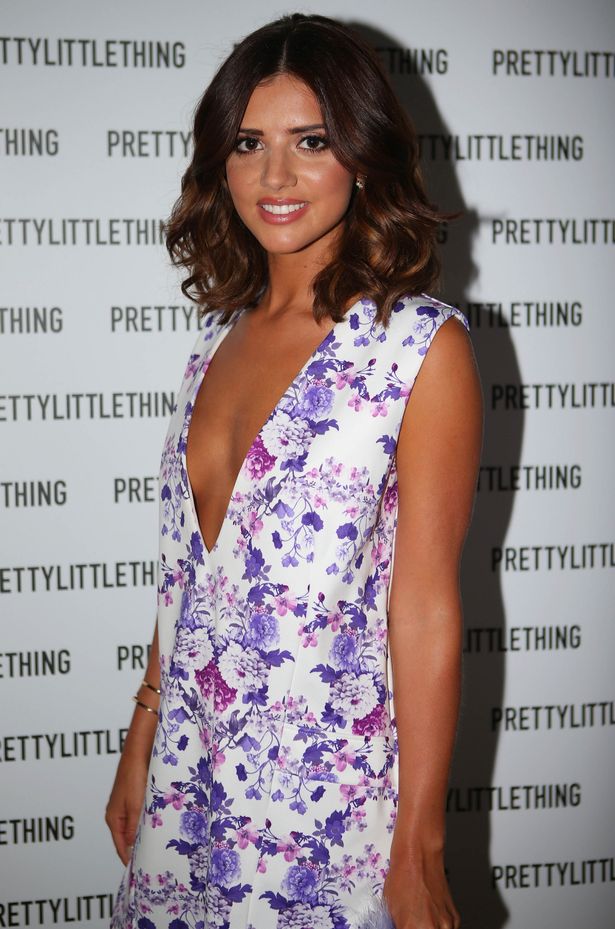 Image Source/Daily Mirror
[/caption]
She's well known for her fitness, describing herself as 'quite different' when it comes to being a celebrity in the health and fitness spotlight:
"I was the first celebrity to be taken seriously in the fitness industry for not yo-yo dieting and still getting thousands of people following my plan because it's more realistic. I don't ever slag off fitness DVDs because I take my hat off to them for losing weight. It's all about anything that makes people proactive then I completely support."
[caption id="attachment_564610" align="alignleft" width="700"]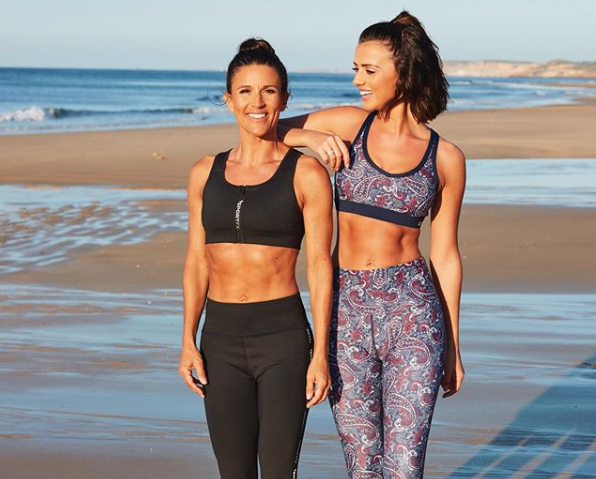 Image Source/Instagram
[/caption]
She does love to share a good workout snap on her
Instagram
... and with those abs, we don't blame her!
Personal Life
Ms Mecklenburgh's romantic life seemed fairly quiet for a while before meeting Mr Thomas in 2017. Her engagement to
TOWIE
co-star
Mario Falcone
(between 2010 and 2012) was rocky from start to finish, so it's hardly surprising she avoided dating for a while!
[caption id="attachment_564611" align="alignleft" width="700"]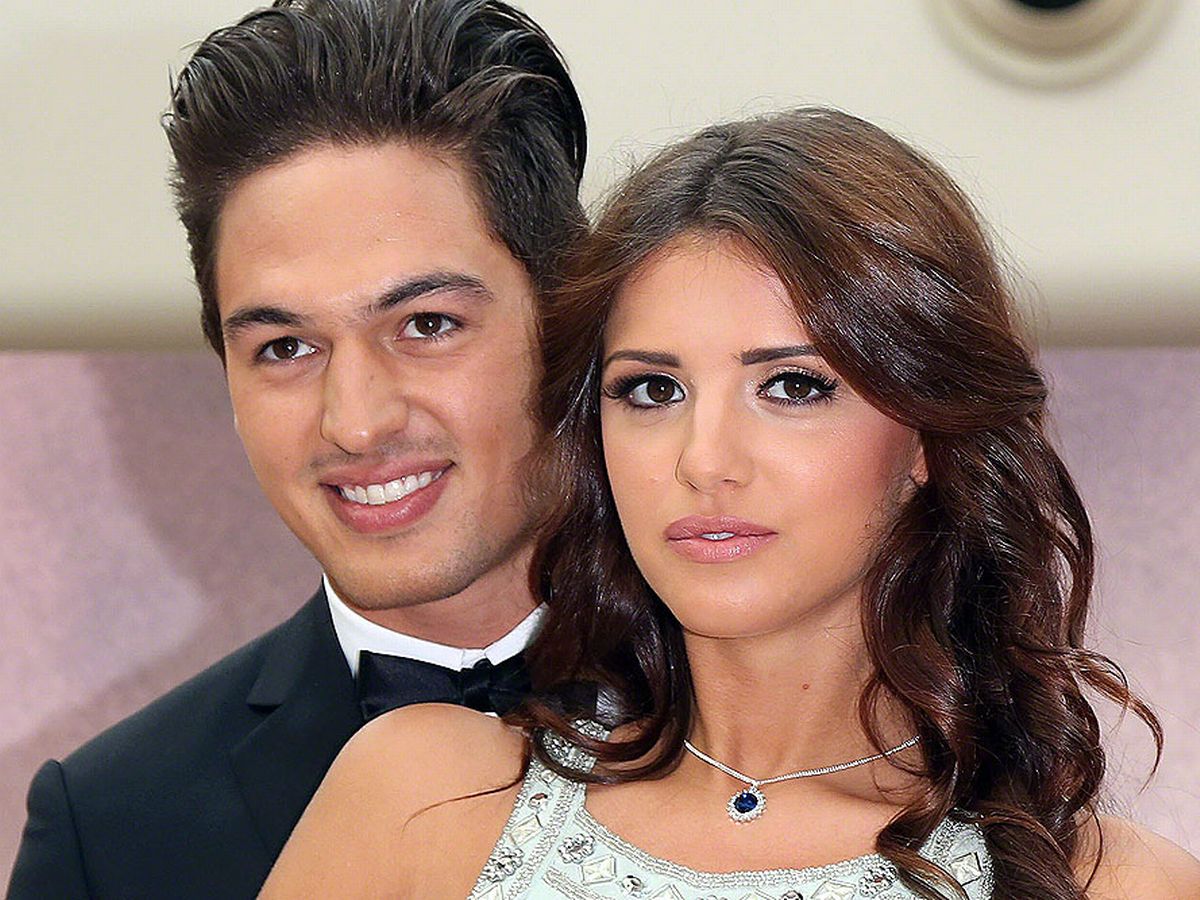 Image Source/The Mirror
[/caption]
The pair's
dramatic breakup
(well, series of breakups!) featured on the show, including when they 'decided' Lucy should get rid of her engagement ring because, as Mario saw it:
"We were happy before we were engaged. That ring, to me, is a symbol of the bad memories and everything that's happened over the past few months."
Well that's a cheerful way of looking promising to spend the rest of your life with someone!
So how did she meet current beau Ryan Thomas?
All About Ryan Thomas
Career
Manchester-born actor Ryan Thomas is 35 years old. He is best known for his time on
Coronation Street
as Jason Grimshaw, spending a whopping 16 years on the soap, from 2000 to 2016.
[caption id="attachment_564612" align="alignleft" width="700"]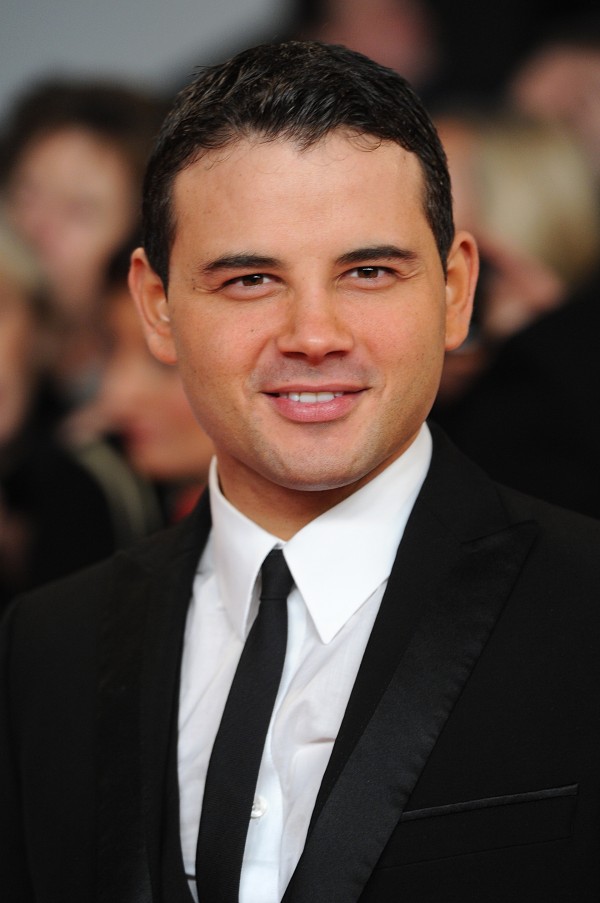 Image Source/What's On TV
[/caption]
In 2012, Mr Thomas took part in a documentary called
Corrie Goes to Kenya
with some of his soap co-stars. The experience was life changing for the actor:
"It has changed me as a person… We lead such privileged lives. I still like nice things, I like a flash car, but I don't take them for granted. Now when I whinge about little things, I stop myself and say 'Hang on a minute.'"
Since quitting
Corrie
in 2016, Ryan has gone on to perform in pantomimes and joined the soap opera
Neighbours
for a few episodes in 2018. He entered the Big Brother House in 2018 and
emerged victorious
!
Personal Life
Ryan Thomas comes from a
family with plenty of ties to TV
, with his brothers Adam Thomas and Scott Thomas being former
Waterloo Road
and
Emmerdale
actor and a
Love Island
personality respectively.
[caption id="attachment_564613" align="alignleft" width="700"]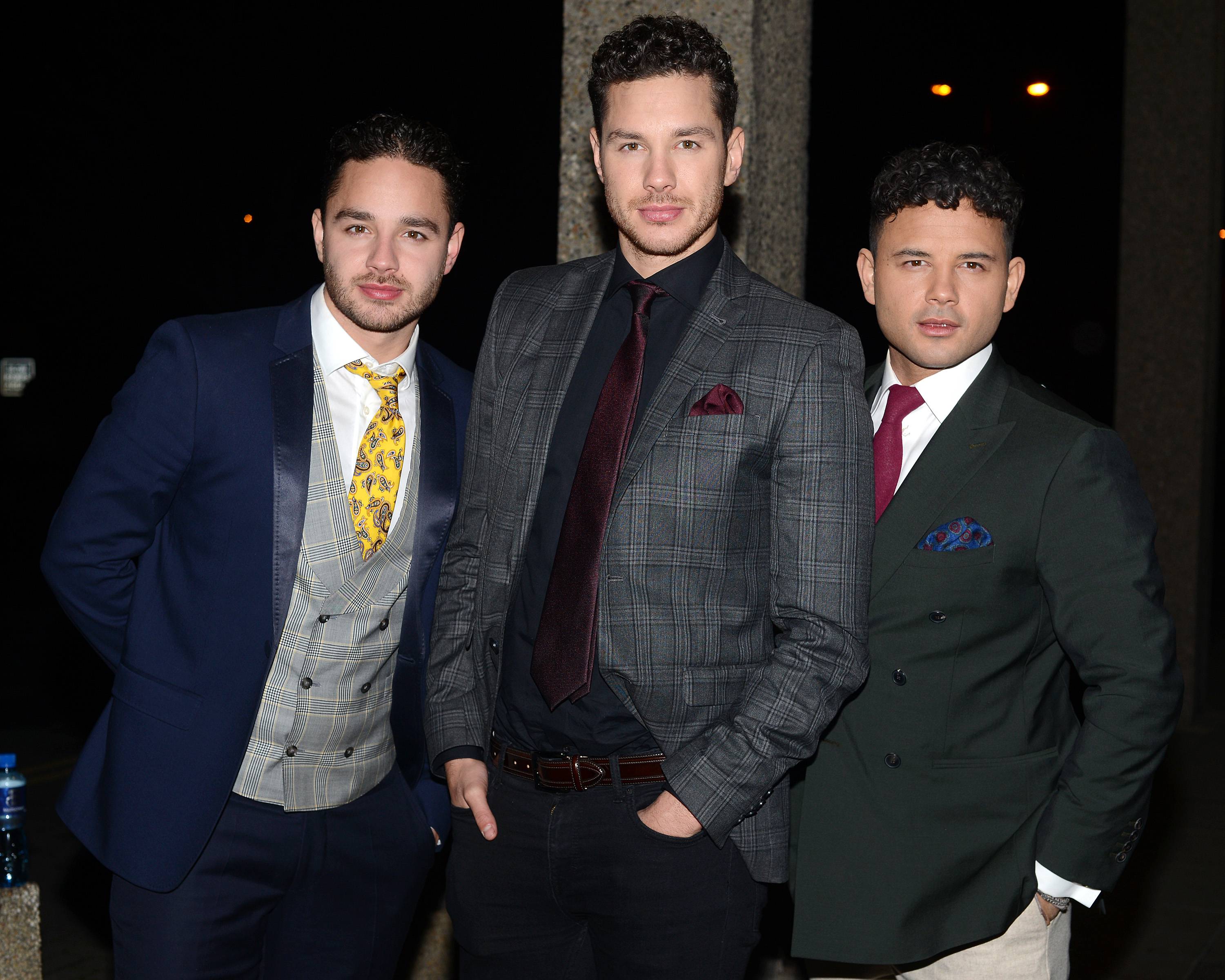 Image Source/Entertainment Daily
[/caption]
The actor has had a few difficulties when it comes to money, having filed for bankruptcy back in 2013 over an unpaid £40,000 tax bill. Police fined the actor £90 in 2015 after being arrested in a Lake District nightclub for being drunk and disorderly.
Thomas does have a softer, more sensible side however. He dated
Corrie
co-star Tina O'Brien from 2003 to 2009 and they have a daughter together.
[caption id="attachment_564614" align="alignleft" width="700"]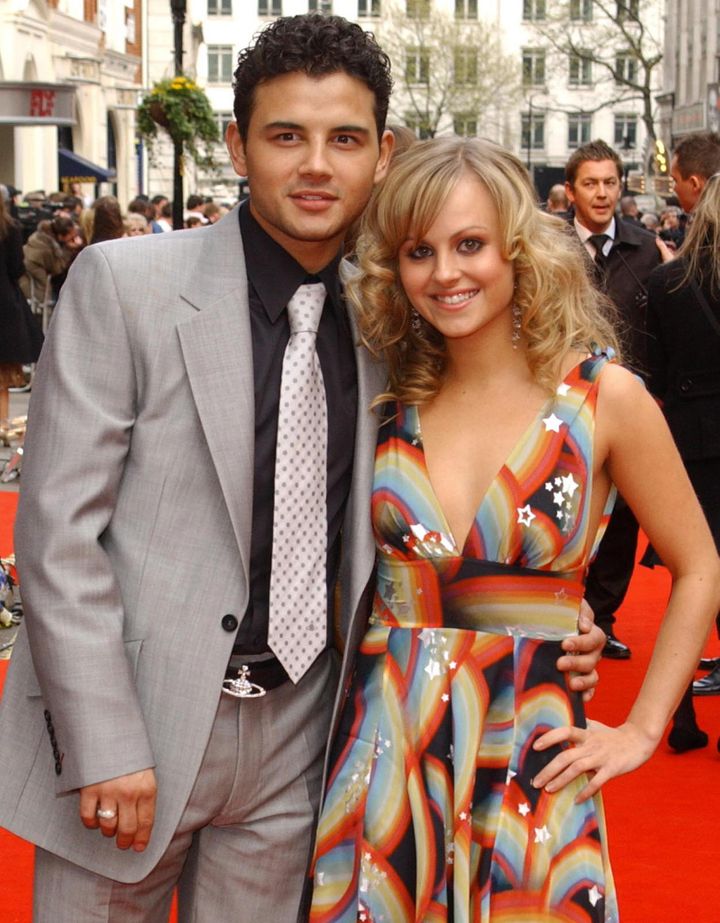 Image Source/HuffPostUk
[/caption]
Clearly, his time as a single man left him a little off the rails. So how did Lucy Mecklenburgh tame Ryan Thomas?
Lucy Mecklenburgh & Ryan Thomas' Relationship
Lucy & Ryan: How Did They Meet?
In 2017, the celebrity line-up for the second series of
Celebrity Island with Bear Grylls
was announced. Contestants included Sharron Davies, RJ Mitte, Lucy Mecklenburgh, Ryan Thomas and Mark Watson.
[caption id="attachment_564615" align="alignleft" width="700"]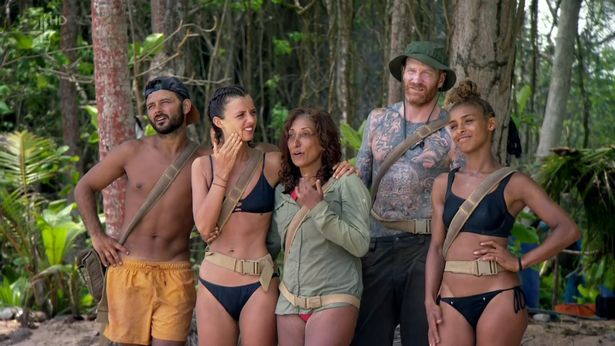 Image Source/OK! Magazine
[/caption]
The pair only had eyes for each other on the programme, with an inside source stating:
"There's definitely a mutual attraction which is getting everyone excited"
The pair even shared their first kiss on the island! They recently shared a shocking throwback photo of their arms around each other's skinny frames after they both lost a lot of weight while on the island.
[caption id="attachment_564616" align="alignleft" width="700"]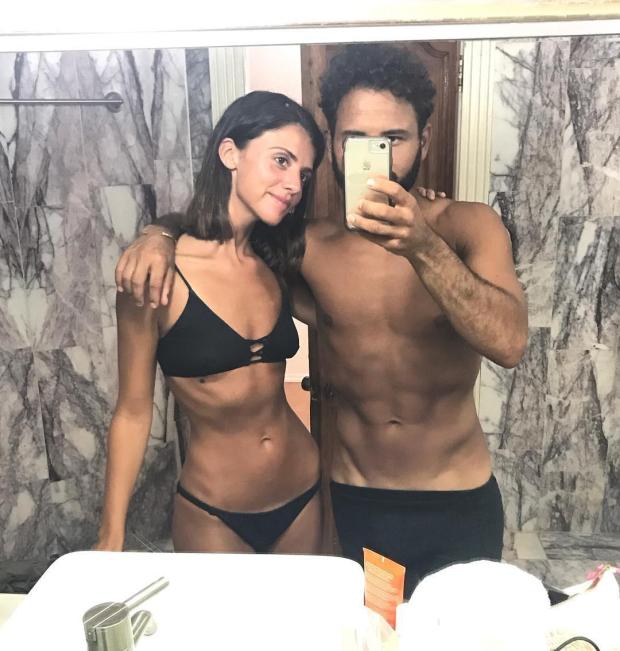 Image Source/The Sun
[/caption]
Ms Mecklenburgh reassured fans that she put the 2 stone lost back on within 3 weeks and has remained fit and healthy ever since!
Blossoming relationship
Just a month later, Ms Mecklenburgh posted a photo from her holiday in Panama. But, fans spotted something far more interesting about the location than the photo itself, as they quickly spotted that Mr Thomas had posted images of a VERY similar hotel room on his own
Instagram
account.
[caption id="attachment_564618" align="alignleft" width="700"]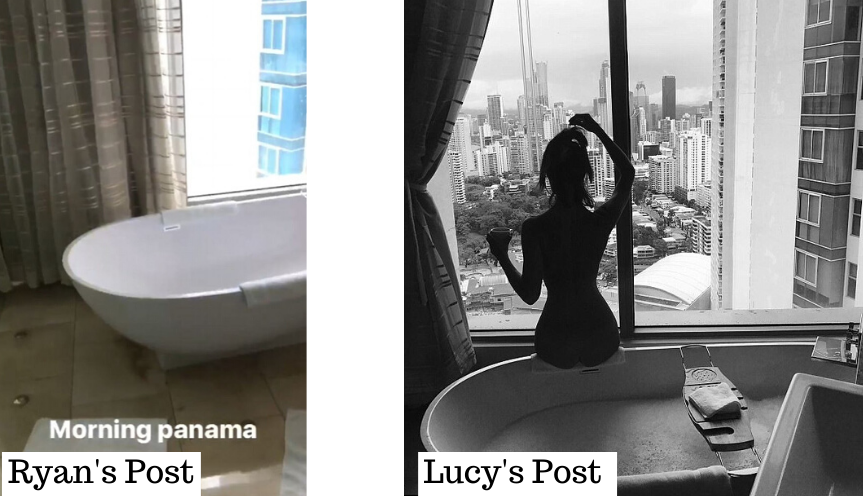 Image Sources/Instagram
[/caption]
They tried to stay quiet for a little while longer (although posting photos from the same room isn't how we'd recommend keeping secret!), however they made their first public appearance later that summer at Wimbledon.
They then went social media official with this cute snap that Lucy captioned with a simple heart emoji:
[caption id="attachment_564619" align="alignleft" width="700"]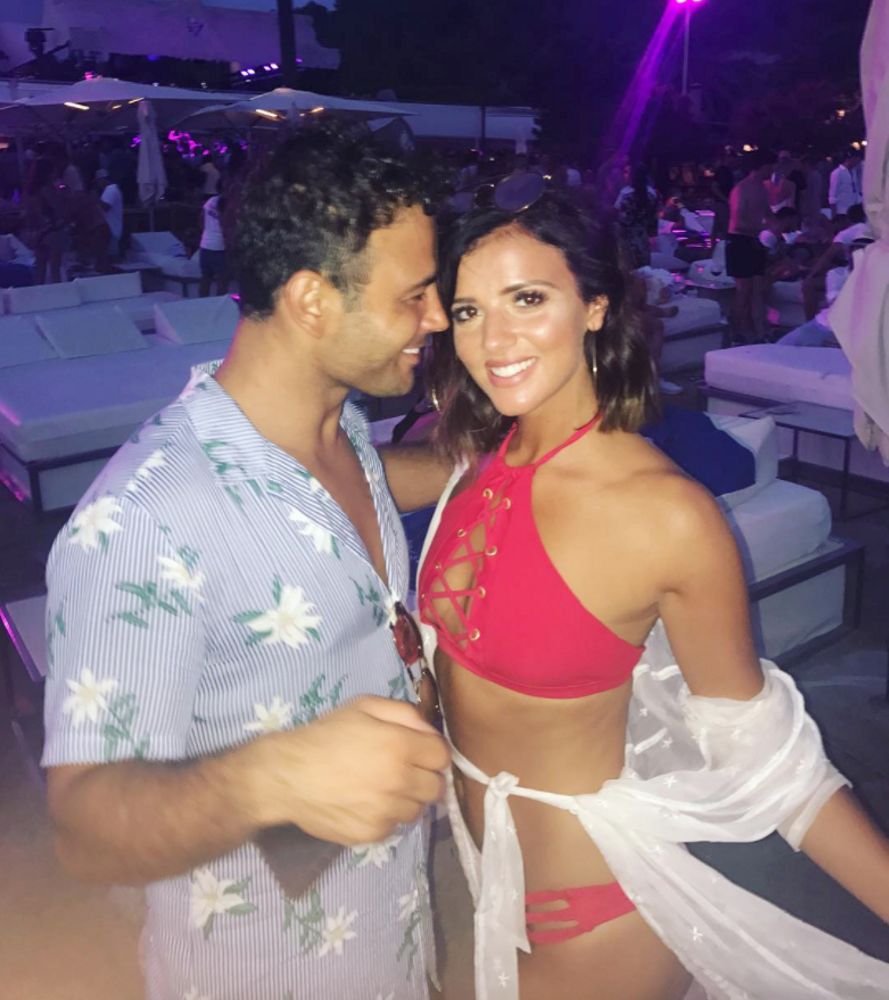 Image Source/Closer magazine
[/caption]
When asked about the relationship, Lucy simply said:
"It's no secret that we've been on holiday together, and I've had a really lovely time. Life's good. It's really early days. If it's OK with you, I'd like to leave it at that."
How romantic!
Lucy Mecklenburgh Meets Ryan Thomas' Daughter
Mecklenburgh and Thomas took things to the next level just a few months later, as Lucy met his now ten-year-old daughter Scarlett. The trio watched a film together and it seems like it was the perfect introduction.
[caption id="attachment_564620" align="alignleft" width="700"]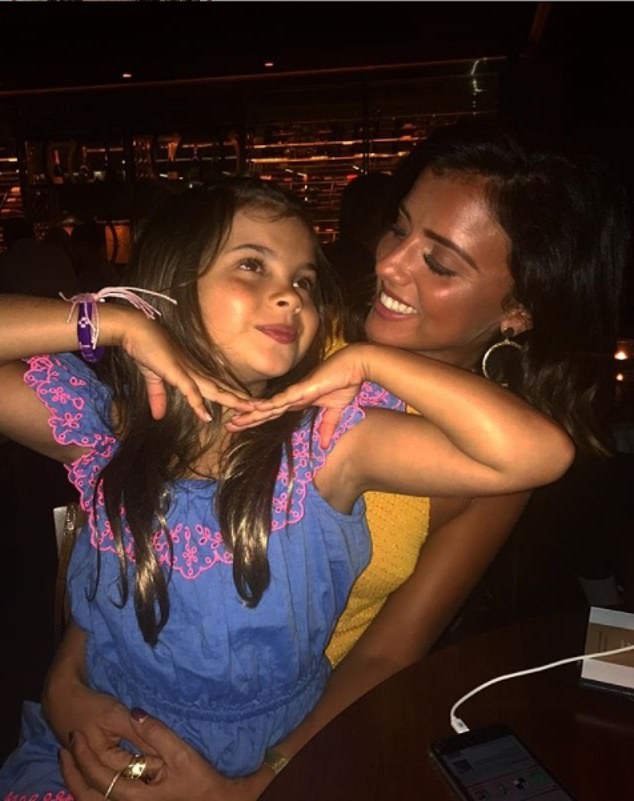 Image Source/Daily Mail
[/caption]
BUT, as almost always happens with celebrity relationships, things haven't always been smooth sailing...
The Story of Lucy Mecklenburgh, Ryan Thomas and Several Scandals
A Violent Accusation
During Thomas' stint on
Celebrity Big Brother
in 2018, he was accused of assaulting one of his housemates. Mr Thomas was seen play fighting with actress Roxanne Pallett, who then accused him of intentionally punching her in the house's diary room.
"Something that's just happened made me feel really uncomfortable. I'm in shock, I went from upset to angry. A boy has punched me repeatedly, unprovoked and deliberately punched me. Like a boxer punches a bag."
The footage clearly showed Thomas dancing around the actress and making boxer punching motions towards her, but not making violent contact.
[caption id="attachment_564621" align="alignleft" width="700"]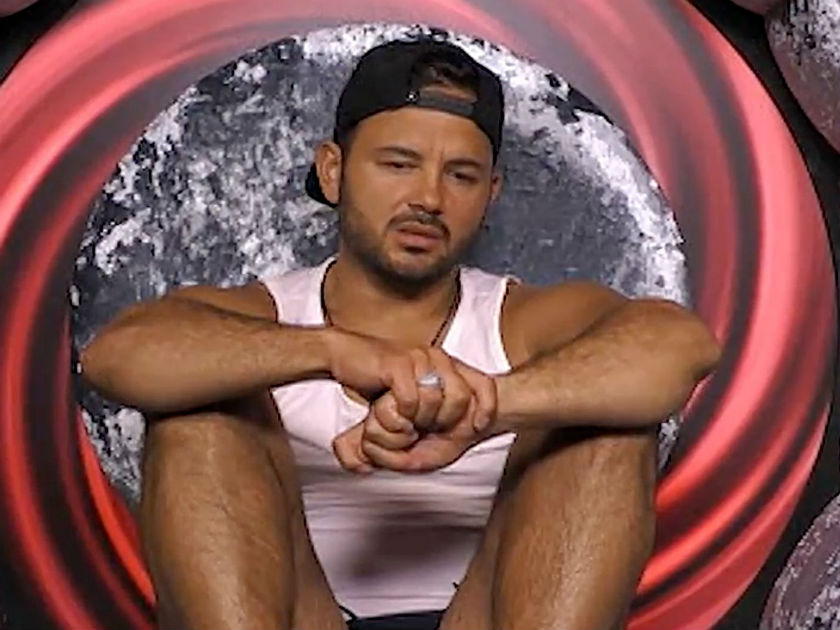 Image Source/CelebsNow
[/caption]
Bosses issued Thomas a warning and Ms Mecklenburgh immediately came out to defend her innocent partner:
"We know Ryan wouldn't hurt a fly, we all know the truth but for him to go through thinking everyone on the outside thinks he's a woman beater. His mum and brothers are in bits but we don't want people saying things like this when he has a daughter."
Lucy also called for Pallett to apologise, which she later did, blaming her being sensitive, emotional and overreacting.
That's one way of wording an apology for potentially damaging someone's career. While Thomas certainly shouldn't have been acting in the way her did, to say her punched her 'repeatedly', Pallett made a very serious accusation.
Cheating Rumours
The couple were hit by cheating allegations towards the end of last year, when Ms Mecklenburgh was spotted kissing a male friend goodbye in a nightclub.
The pair remained very quiet about the incident afterwards, with Ryan keeping a low profile and Lucy tweeting:
"Since when has saying goodbye to a friend turned into a cosy night out?! #ridiculous".
Ms Mecklenburgh and Mr Thomas were pictured a few weeks later in New York, keeping a low profile until the scandal passed. Ryan hasn't said anything publicly about the incident, however we can't imagine he was too pleased!
Family Drama
Lucy & Ryan's attempt at a sweet baby announcement went awry in August, prompting a lot of fan backlash. The couple made a very public announcement to Ryan's daughter Scarlett, filming her reaction to finding out she was going to become a big sister.
[caption id="attachment_564622" align="alignleft" width="700"]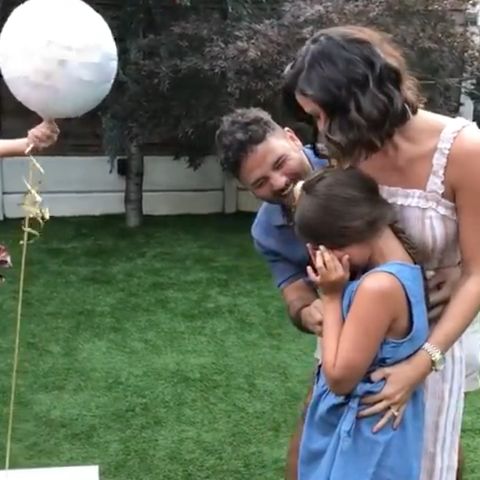 Image Source/Digital Spy
[/caption]
The video showed the ten-year-old sobbing and many people were quick to condemn their decision to both film her upset and post it online. One said:
"I found the whole thing very uncomfortable to be honest. I didn't think it was fair on the child to have it all so public."
Another commented:
"Totally agree , they weren't happy tears at all... I also don't like the way he parades her around , treats her like a teenager not a little girl."
Lucy carried on posting about her pregnancy regardless of the controversy over the announcement. So, once again, it seems they have carefully sidled by another scandal!
Lucy Mecklenburgh & Ryan Thomas now
Engagement
In June this year, the couple went on a romantic trip to the Amalfi Coast in Italy. It wasn't long before the star posted some big news onto her Instagram page:
[caption id="attachment_564623" align="alignleft" width="500"]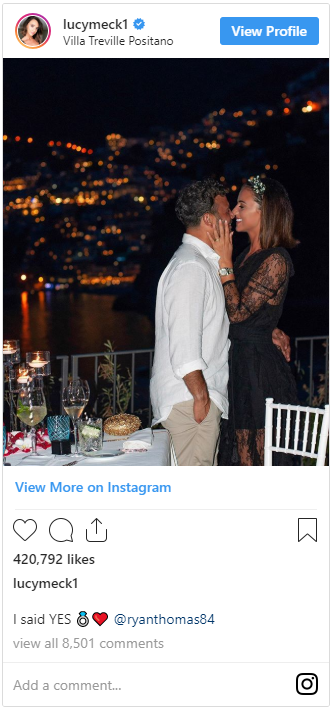 Image Source/Instagram
[/caption]
No news yet on when the wedding will be, but we can't imagine it will be happening before the next exciting part of their relationship...
Pregnancy
Lucy Mecklenburgh and Ryan Thomas announced their exciting baby news on Lucy's birthday in August this year. Once again Ms Mecklenburgh took to Instagram to announce she was expecting her first child, posting this sweet snap with her baby bump on display:
"Best birthday present I've ever had. love you @ryanthomas84"
[caption id="attachment_564624" align="alignleft" width="700"]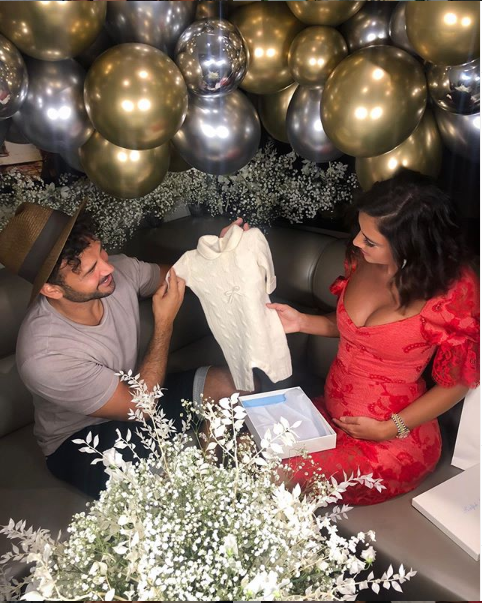 Image Source/Instagram
[/caption]
Mathematically-minded fans have been quick to figure out that the TV personality is due in around February 2020.
The pair most recently took to social media to announce that their little one is a boy too. For a couple who wanted to keep quiet to begin with, they sure do love a social media announcement!