Dani Dyer Age: How Old Is The Love Island Star?
We all fell in love with Dani Dyer when she appeared on Love Island in 2018. Dani Dyer's age is 23, and the down to earth star was born on 8 August 1996. Her romance with Jack Fincham led her to win the show, and she's been on a career high ever since.
Image Source/ ITV
How Does Dani Dyer's Age Compare?
Dani Dyer's age doesn't make her the youngest Love Island contestant. Amelia Peters was the youngest, only 18 when she appeared on the show's third series.
Image Source/ ITV
The oldest Islanders so far have been Jordan Ring, Paul Knops and Marcel, who were all 31 when they took part.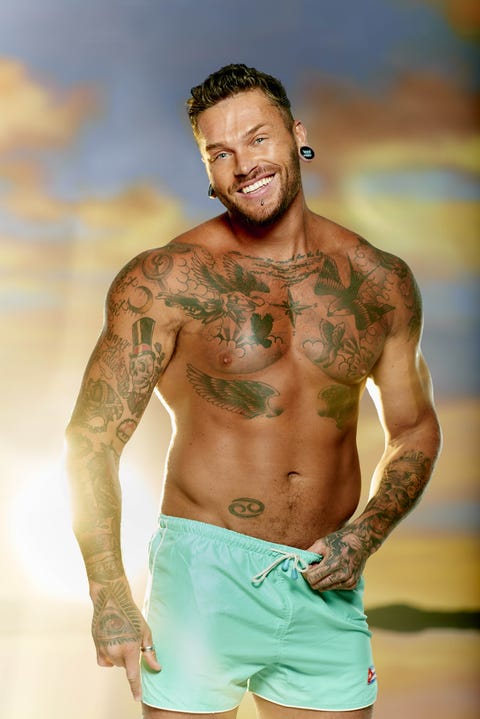 Image Source/ ITV
Dani's Dad Is Danny Dyer (If You Didn't Already Know)
Dani Dyer's Dad is none other than star Danny Dyer. And we're sure she had a comfortable upbringing with her celebrity Dad and Mum Jo. She was raised in Essex with her family, in a beautiful house with her two siblings. Dani and her Dad even come from royalty! Danny Dyer appeared on Who Do You Think You Are and had a BBC show about his royal heritage. Who knew!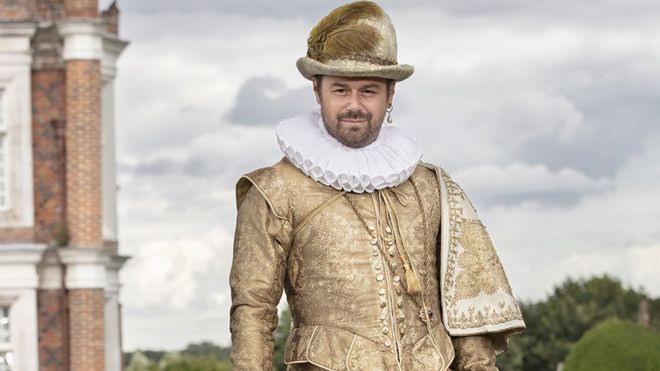 Image Source/ BBC
What Has She Been Up To?
Dani Dyer's age isn't holding her back. She already has her own clothing line with In The Style, and has even written a book. In it, she talks about what it was like growing up with a famous Dad, her relationships and how she was bullied as a child. She even shared how she blow dries her eyebrows! Not many people can say they've written a book at Dani Dyer's age, which is impressive for someone so young.
What's Dani Dyer's Net Worth?
Dani and Jack won the prize of £50,000 for coming first on Love Island. As well as a book and her own clothing line, Dani Dyer is also an ambassador for Mark Hill hair, and had her own ITV show with Jack Fincham.
Dani's clothing line with In The Style was a big hit, selling 70% of stock in the first day alone! The record breaking collection has massively popular, and In the Style founder Adam Frisby revealed that half a million people viewed the early access collection. Impressive!
According to the website Muzul, Dani earned £200,000 from acting roles before Love Island. She's also done a lot of celebrity appearances since leaving Love Island, having appeared on Celebrity Juice and This Morning. She also appeared on the show Survival of the Fittest before Love Island, but had to drop out after dislocating her shoulder.
There was even a rumour going around that Dani was going to appear on Eastenders with her Dad – but nothing's come of that so far!
Dani also makes serious bank through sponsored content on Instagram, like many Love Islanders! She has a whopping 3.5 million Instagram followers, so she's likely making big money on the platform.
Image Source/ Instagram
What Did Dani Do Before Love Island?
Dani Dyer's age hasn't stopped her from succeeding. Before appearing on Love Island, she was a barmaid and actress. She's appeared in 8 films since 2006, and her debut was in "The Other Half". She's even appeared in a film with her Dad, Age of Kill.
Dani's Split With Jack
Sadly the couple's love didn't last, and Dani and Jack broke up in 2018. She confirmed the split on Instagram, saying:
"Jack & I have sadly decided to part ways. It's been an incredible six months, and we will always have a place in our hearts for each other, but sadly we've come to the realisation that it's not meant to be long-term."
Dani also added:
"We both plan to stay friends. I hope you'll all understand. Love Dani x."
Since then, Dani has been in a relationship with stockbroker Sammy Kimmence since May 2019. But did you know that the couple dated when they were younger? Apparently they had a few dates in years gone by, and now are happily coupled up.
Dani Dyer's age is making her think about the future. In an Interview with the Sunday Telegraph magazine she said that she wants to be married with a baby in the next five years. We hope it works out for the two lovebirds!
Image Source/ Instagram