Entertainment
Craig Revel Horwood's Age Revealed
Craig Revel Horwood's Age Revealed
Craig Revel Horwood – the popular TV personality – has had an interesting life so far. We know a lot about that life. We know that he's a strictly judge and performs as part of Annie's UK tour. He's a talented choreographer, conductor, dancer and director.
But do you know Craig Revel Horwood's age?
Beyond the judging panel, how much do you really know about the TV personality?
Craig Revel Horwood recently revealed his age! Keep reading to find out how old he is, and what he has achieved so far.
Craig Revel Horwood And His Surprising Age Revealed
Many of you won't believe the age of Craig Revel Horwood! The Australian-born, British dancer is 54 years old. He doesn't look it though does he?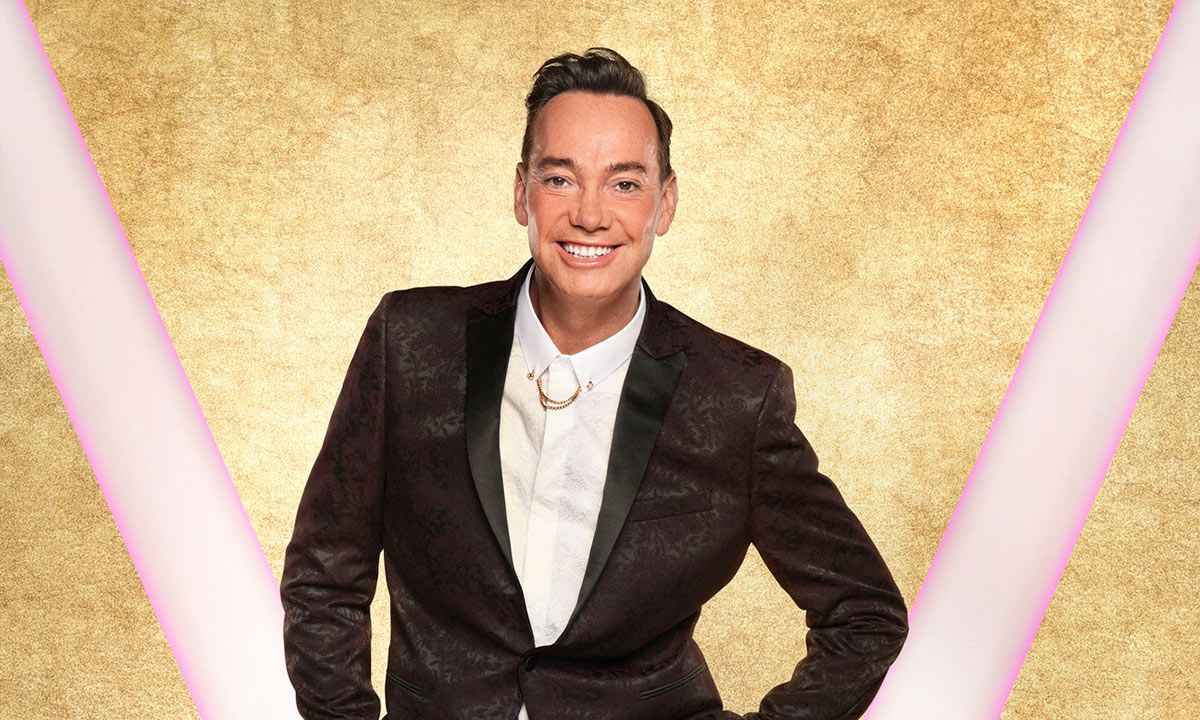 Craig was born on January 4th, 1965. In the next few months, he'll turn 55. As he enters his late 50s, he might reflect on where he is today. In his early life, things weren't as easy as they may seem now…
Craig's Early Life And Career
Craig was born in Ballarat, Australia. It was in Australia that he began his career as a dancer and actor. After training in his hometown of Ballarat, he then moved to Melbourne.
From there, he made his first dollars as a drag queen performer in local bars and clubs.
But things would improve pretty quickly. Melbourne recognized Craig's talent. He got invitations to perform in some popular productions. One of the most popular productions was West Side Story, and it was his first professional dance job.
This would be his first major break and he played the part of many more roles in Australia. These included the Danny la Rue Show, Jack and the Beanstalk, Ladies Night and more.
Craig Revel Horwood, at a younger age, also appeared in TV commercials and on Australian TV shows. This included some special-guest appearances on the Midday Show.
But despite all of this success, Craig wasn't happy with his career in Australia. To make the most of more opportunities, he made the brave decision to move to Europe instead. He never looked back.
Craig Moves To Europe
When Craig landed in Europe, he involved with some big names pretty quickly. His dancing skills became important once more, and he joined the cabaret and burlesque crew at Le Lido du Paris. This burlesque show – which opened in 1946 – is still running today.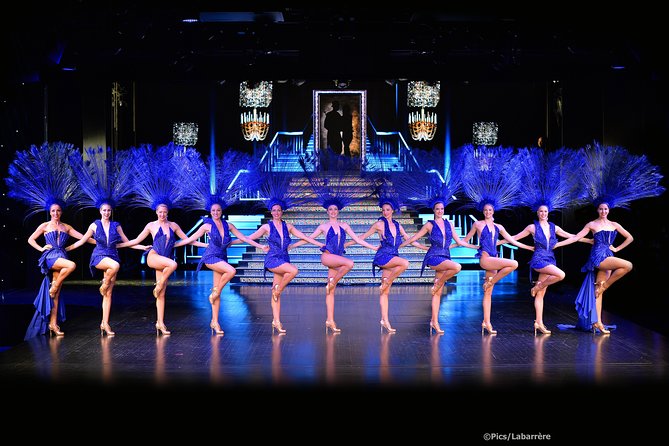 Craig played a role in the Panache version of the famous show. This version ran from 1985 until 1990. Exotic shows with other dancers, singers and actors were a great introduction to theatre in Europe.
But his time in Paris didn't stop there. Instead, Craig quickly became one of the principle singers in Formidable, which featured at the Moulin Rouge. After spending time in Paris, Craig then had his eyes on a dream move to London.
London Calling
So by now, Craig Revel Horwood has almost reached the age of 30. He's already featured in shows and TV commercials in Melbourne, and enjoyed himself in Paris. Now, he finds himself touring CATS in Edinburgh and Dublin.
CATS would continue a successful UK tour, but Craig would also perform in Miss Saigon and Crazy for You in London's West End. With a developing reputation, he even got involved with productions that would tour Germany, North America and South Africa.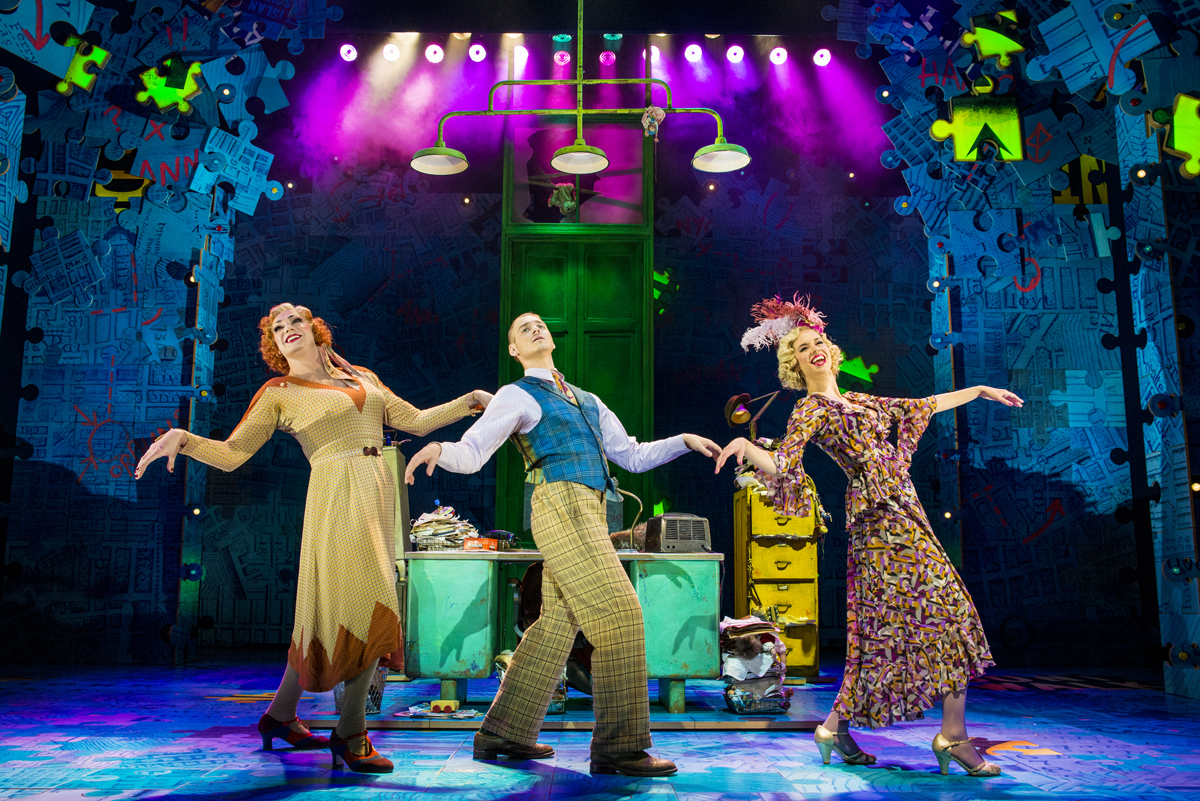 It's true that Craig Revel Horwood has enjoyed an incredibly successful career in theatre. However, we've only told you about his performing career so far. When Craig involved with directing and choreography, things would take another turn.
Choreography Awards
Turns out Craig's awfully talented even when he's not on stage too. Horwood has directed and choreographed more than 50 productions around the world.
In fact, he's such a talented choreographer, he's been nominated for two very impressive rewards. Before the age of 50, Craig Revel Horwood had twice been nominated for a Laurence Olivier Award for Best Choreography. The shows were London West End's Spend Spend Spend and My One and Only.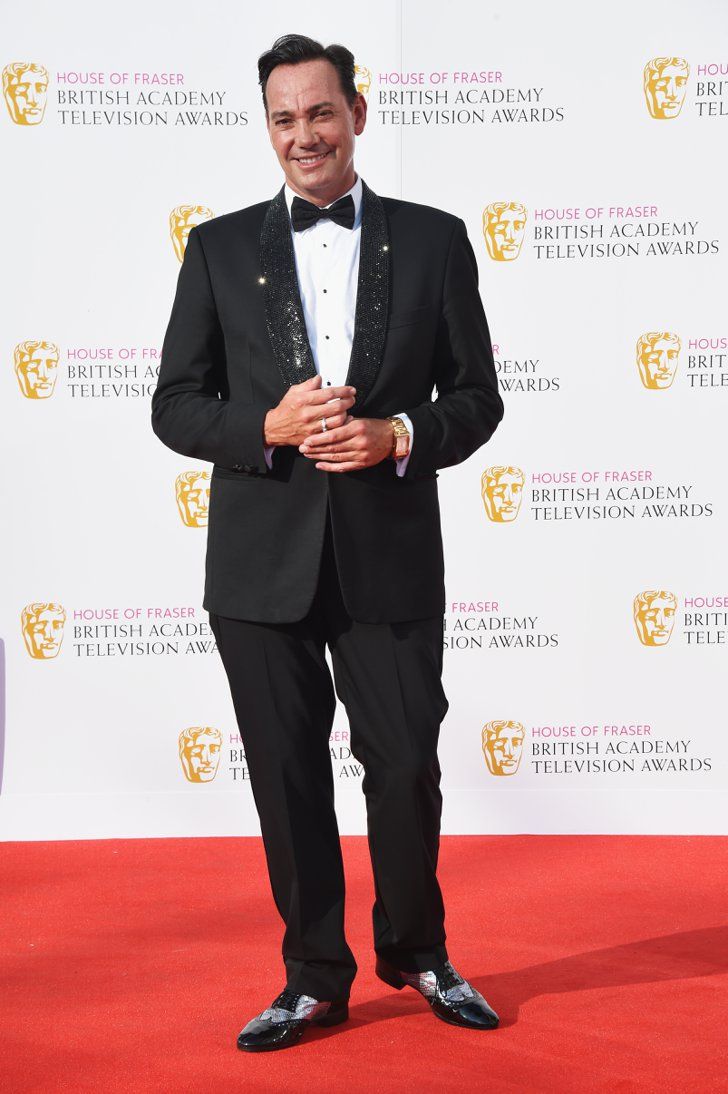 Even today Craig continues to choreograph, direct and perform in shows throughout the UK. But that's only when he's not Strictly Judge Craig Revel Horwood.
Strictly Come Dancing
Strictly Come Dancing began in 2004 with Craig as an original member of the judging panel. He still judges contestants today. Famous for his dry, no-nonsense approach to judging, Strictly has been incredibly successful for Craig.
Craig Revel Horwood began his work with Strictly before the age of 40. At 54, he's still going strong. Many celebrity contestants (and their professional dance partners such as Dianne Buswell) fear the feedback from the notoriously harsh Strictly judge.
In the current series, Craig is one of four Strictly Come Dancing judges. The complete judging panel is made up of Craig, Motsi Mabuse, Shirley Ballas and Bruno Tonioli.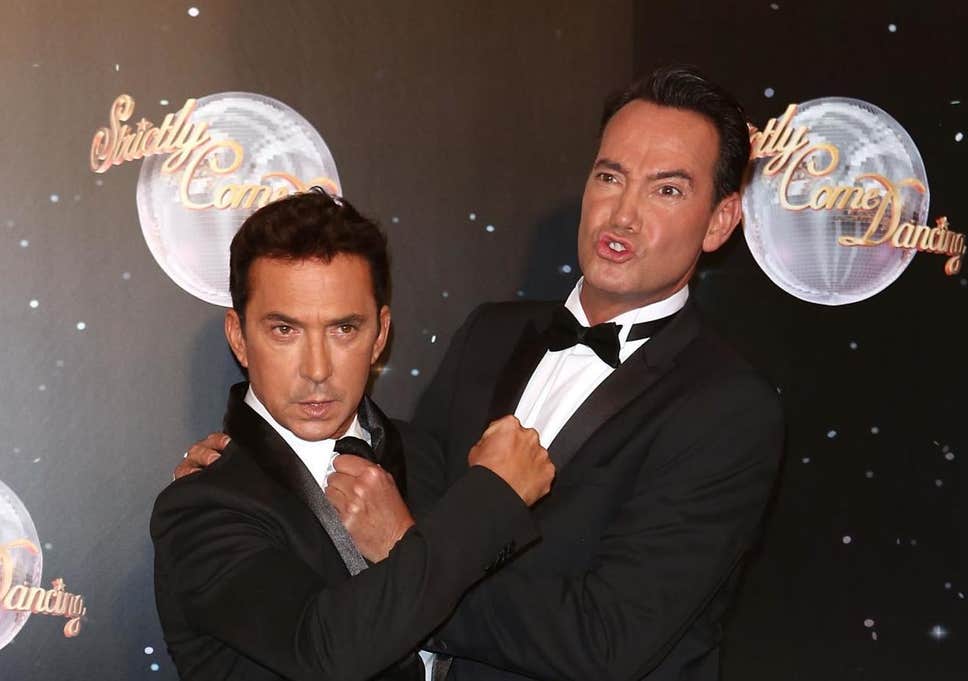 In fact, People criticized Craig for the strong words he uses in his feedback lately.
Kristina Rihanoff recently appeared on Good Morning Britain, speaking to hosts Susanna Reid and Piers Morgan. There she voiced her opinion that Craig could let some of the performers down more gently. She believes that people's feelings should still be considered with the critical feedback.
What Craig Had To Say
If there's one that's certain though, it's that Craig won't change! This is what he had to say:
"Every year I get told to tone it down and I don't listen. Of course I won't be toning it down this year. I'm going to be just like I've been for 16 years. I'm not changing for anyone, if that's the case I'd rather not judge it. It will never work, darling. I've got too much of a big mouth.
It's just a Saturday job, Monday to Friday I choreograph and dance, but Strictly is a very small part of it.
"We're all dispensable, I expect they would replace me with someone else. It's not me who has gone onto 56 countries worldwide, it's the show and the format."
So don't be surprised to find "Mr Nasty" on the show for some time. In fact, as long as he is one of the Strictly Come Dancing judges, you can expect him to be laughing and lambasting.
Other UK TV Appearances
He racked up quite the UK career, hasn't he? He enjoyed his time in the UK so much that he became a citizen in 2011. But Craig Revel Horwood still has plans to enjoy his career even into old age.
Like other TV personalities, Horwood is a darling of the TV circuit. But his extraordinary talents are often forgotten with his commitment to Strictly Come Dancing.
In fact, he appeared on plenty of UK TV shows outside of Strictly Come Dancing too. Celebrity Juice, Would I Lie to You and Who Do You Think You Are? are just a few popular shows he appeared on.
Personal Life
Everything's heading in the right direction for Craig. He can consider himself one of the UK's most famous TV personalities. But things weren't always this rosy.
In his earlier days, Craig struggled with the pressures of work in drag bars and clubs. He had his first plastic surgery at the age of 18. This was a procedure on his nose.
Much later – in 2010 – Craig underwent his second cosmetic procedure. Since dancing had started to cause him pain, he underwent breast reduction surgery.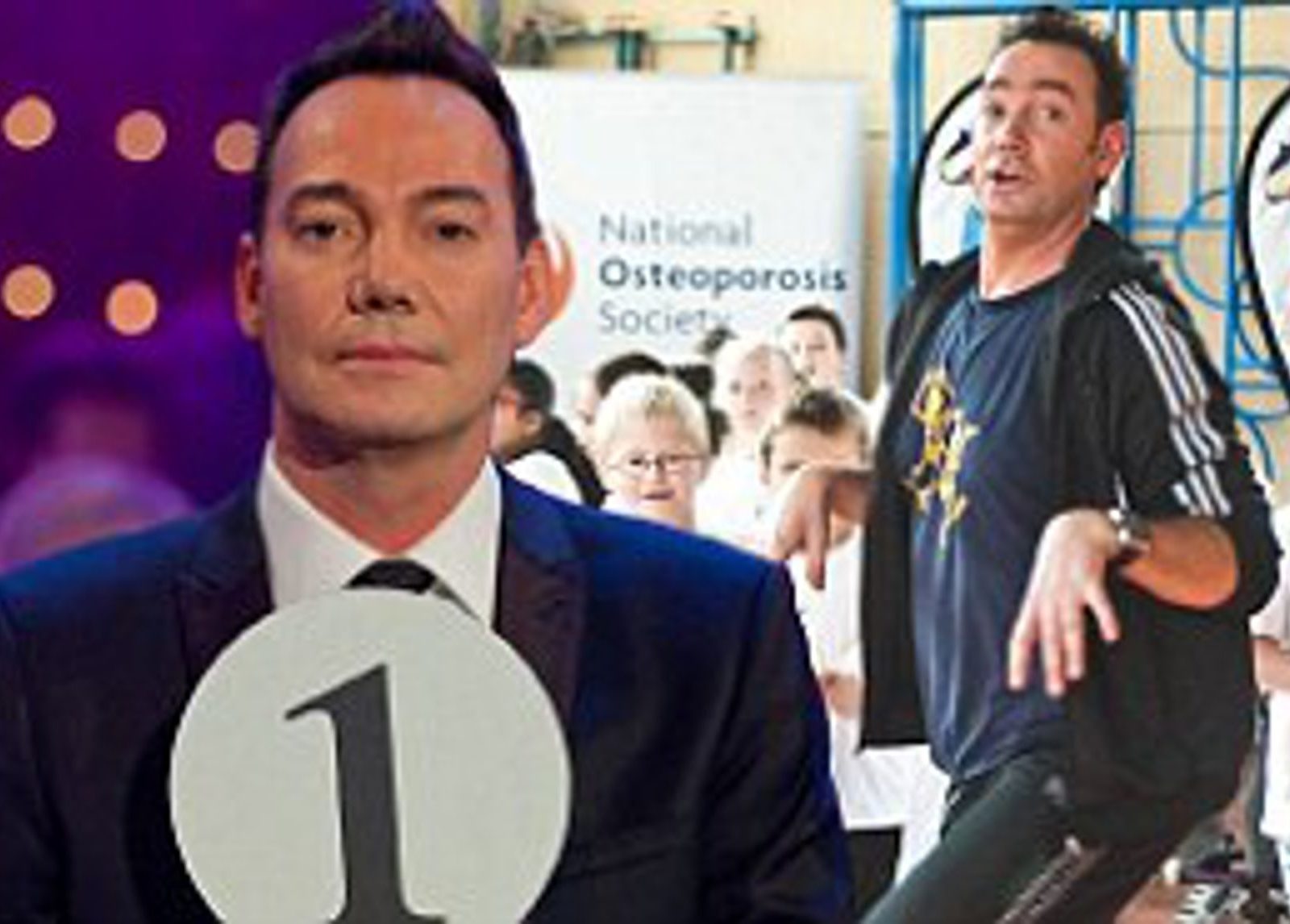 In fact, it was a shoulder injury that started Craig's choreography career. After injuring his shoulder in his late 20s, he focused on off-stage work. This new perspective helped him become the director and choreographer he is today.
Sadly, Craig has also suffered from a complicated relationship with his father. This is what he said about his alcoholic dad:
"Living with an alcoholic is a nightmare – just a lot of shouting and the kicking of furniture and burning things." – Daily Express
In a recent appearance on Loose Women, Craig spoke honestly and openly about his dark past. He revealed that as a young dancer in Melbourne, he felt pressured by the appearance of other dancers. In an extreme attempt to mimic their appearance, he began to suffer from anorexia and body dysmorphia.
Craig has released three versions of his successful autobiography. These are All Balls and Glitter (2008), Tales from the Dance Floor (2013), and In Strictest Confidence (2018).
And More Personal
Craig is also currently in a committed relationship with Jonathan Myring. He's nearly half the age of Craig Revel Horwood, and the pair are very much in love. The horticulturist and TV personality have been together since 2018.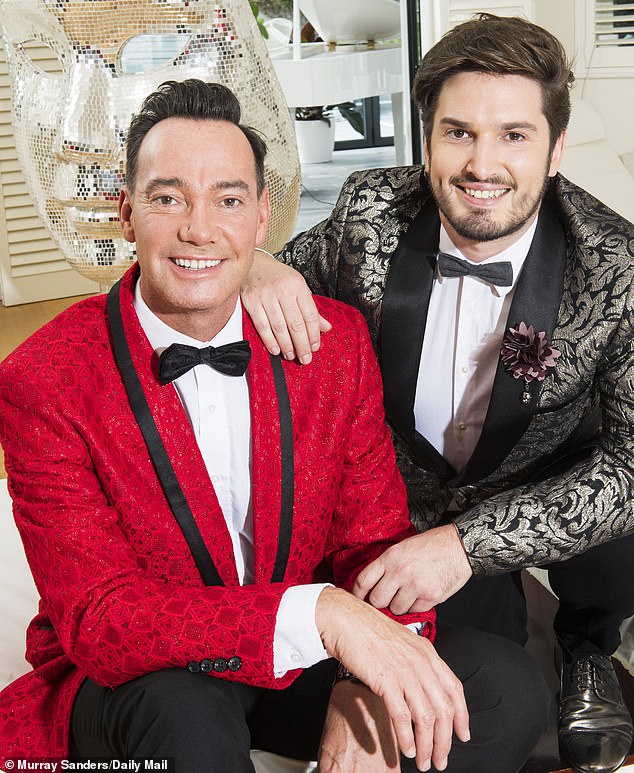 And it seems David Walliams isn't the only celebrity raising money for charities! Horwood is a patron of the National Osteoporosis Society. Despite his busy lifestyle, he still finds time to spend with the bone disease charity.
He raised awareness and profits for the charity with his continued work. Most of this he devoted to his mother, who suffered from bone disease.
Despite his surprisingly old age, Craig Revel Horwood has achieved a lot in the world of theatre and TV. Any fellow judge would struggle to criticize his achievements.