Inside Mrs Hinch's Home PLUS Her Best Cleaning Tips
We're taking a look inside Mrs Hinch's home as well as revealing her best cleaning hacks!
Mrs Hinch aka Sophie Hinchcliffe is the Queen of all things clean and with her near 3 million Instagram followers, she's quickly becoming an internet sensation.
'Hinching' has become its own verb used to replace the boring old 'cleaning' and although not yet recognised by the English Dictionary, just give it time, because Mrs Hinch's influence is only getting bigger.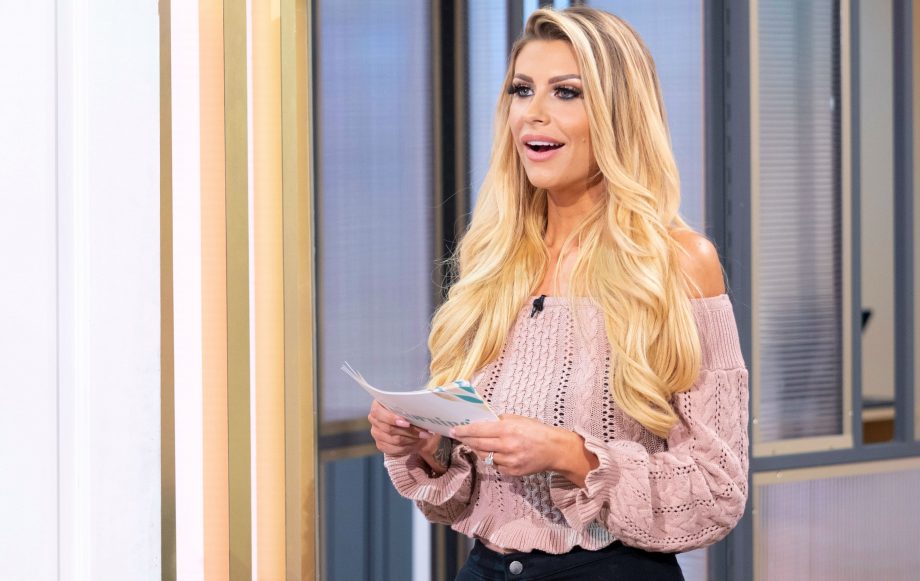 Image Source/GoodtoKnow
It's not the only phrase to take Instagram by storm, there's the clockwise clean, then there's Zoflora hour, Hinch Haul, the Hinch half hour, freshn'up Friday, car Hinch, oven Hinch… you get the gist.
Fans constantly wait with their feather dusters and toilet brushes at the ready for Hinch's next pearl of scrubbing wisdom – so we're revealing some of her very best cleaning secrets…
Oh and we're taking a nosy around her enviably spotless home too…
Mrs Hinch's Pristine Living Room
Image Source/Instagram
As expected, her living area – like the rest of Mrs Hinch's home – is spotless, shiny and smelling fresh, her Instagram followers will already know how she loves (and sometimes obsesses) polishing and shining her ornaments.
How Does She Do It?
When it comes to rugs, Mrs Hinch (and sometimes, but rarely, Mr. Hinch) coats them with carpet fresh spray removing odours from her beloved (and pretty famous by now) dog Henry. If you're looking to freshen up your rugs – and why ever not – then you might want to try the brand 1001, it comes Hinch-approved!
Next up, the dreaded TV cabinet. No matter how many times you wipe your wooden surfaces, wine stains on wood are just too stubborn.
Mrs Hinch recommends using Lord Sheraton Wood Balsam to treat wooden furniture, instantly ridding them of marks, dirt and, of course, that fourth glass of wine you had last night…
Mrs Hinch's Spotless Bathroom
It's rare you'll get to see a celeb's toilet – and for good reason! But fortunately for our own cleaning needs, Mrs Hinch keeps nothing from her followers.
For the nicest smelling toilet EVER, she applies Harpick Liquid Gel Cleaner in Pine scent under the rim each day – and trust, it's totally worth it.
Image Source/Instagram
When it comes to toilet brushes, she'll add a cap of Zoflora into her brush holder. This makes them smell… well… much better than a toilet.
For sinks, baths and showers, Hinch opts for CIF cream cleaner and wipes it on all bathroom features for extra sparkle.
Being an expert cleaner, it's no surprise that our favourite Instagram scrubber (we mean that in a nice way) not only loves to clean her house, but herself too.
And that means indulging in an enviable collection of Lush bathbombs, a set of luxurious candles – oh and don't forget a vase of flowers, just for good measure!
How Relaxing…
Image Source/Instagram
Mrs Hinch's Sparkling Bedroom
After scrubbing her bathroom and living area, Mrs Hinch doesn't stop there…
Unsurprisingly, her bedroom is so clean it could be mistaken for a 5 star hotel! In keeping with the rest of her humble abode, Sophie's room follows a white and grey theme. These are two colours she reveals look their very best when sparkly clean!
Here It Is…
Image Source/Instagram
For cushions, it's a simple 'Karate chop' movement with the side of your hand to keep them looking plumped. For carpets she advise her followers to use a squeegee. It gets rid of the dirt and pet hair that the vacuum often misses.
With celebrity fans like Amanda Holden loving Mrs Hinch's home, we're sure Mrs Hinch will just keep getting bigger!