Soaps' Real Life Romances!
By Amelia Slater
4 years ago
Soaps' Real Life Romances!
Did you know 42% of people have either dated someone they work with? Soapland is a breeding ground for good looking people, so they're bound to fancy one another.

Some soap stars have even married one another, remember when Tina O'Brien and Ryan Thomas were together?

Well, here are 7 of Soap's biggest real-life romances you might not have known about:

[dx_custom_adunit mobile_id="RTK_qw1q"]
1. Charley Webb and Matthew Wolfenden (Debbie Dingle and David Metcalfe, Emmerdale)
Matthew joined the soap four years after Charley in 2006 and by Christmas Day 2009, he had popped the question. The couple have two sons, Buster and Bowie - Emmerdale's producers even suggested getting the pair together on screen, but they quickly shut them down.
View this post on Instagram
A post shared by Matthew Wolfenden (@matthewwolfenden55) on
Image Source: /instagram
"They once told us they were considering it and we were the first to ring up and ask for it not to happen!" Matthew told OK!.

"It's too much - living with each other, working with each other and then being romantically linked in the show together. Also, they are characters who wouldn't suit," Charley agreed.
[dx_custom_adunit mobile_id="RTK_ZIkz"]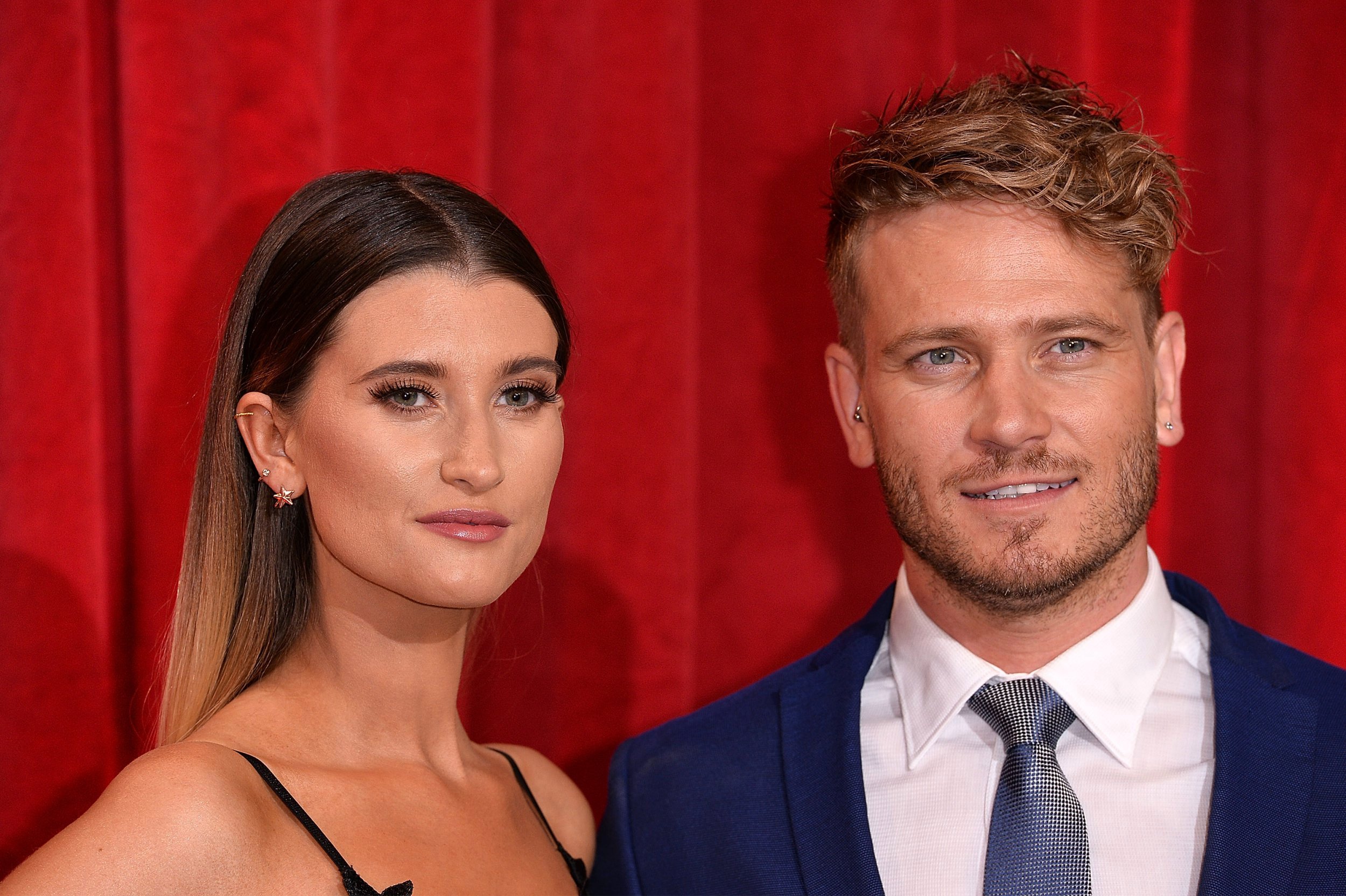 Image Source: /Metro
The couple invited their friends and family to Charley's '30th birthday party' in February only to surprise them with a wedding - after a nine-year engagement.
"That moment when we announced what we were doing and seeing everybody's reaction is the best moment of my life," she told OK! magazine.
2. Lesley Dunlop and Chris Chittell (Brenda Hope and Eric Pollard, Emmerdale)
This one's a bit of a shocker!
Lesley met Chris when she joined the show in 2008. The couple married in 2016 in Cornwall and even though her on-screen character Brenda might be having a tough time at the moment, everything is going well for her in real-life. Chris even said that meeting his wife was the highlight of his three decades on the show.
[dx_custom_adunit mobile_id="RTK_qQCt"]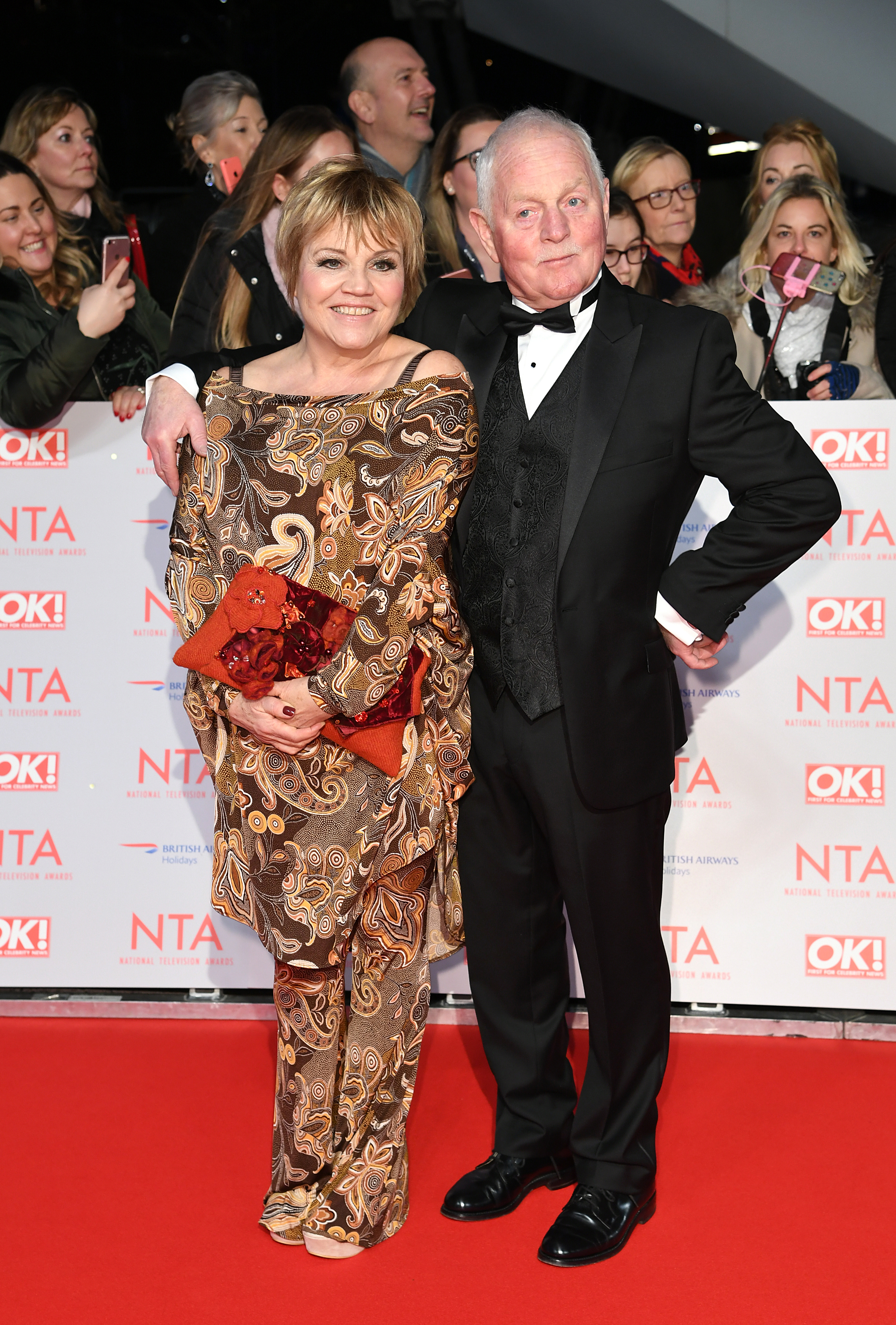 Image Source: /Heart Radio
"It was weird. Somehow we'd never met before and we just kept bumping into each other at work," he told the Daily Record.

"I can't even remember if I asked her for a date or she asked me but she is wonderful and we're very happy."

"For some people, working together would be a nightmare but we love it. We make a point of not talking about Emmerdale when we're at home, though – that would be just too sad, wouldn't it?"
[dx_custom_adunit mobile_id="RTK_iquJ"]
3. Dominic Brunt and Joanne Mitchell (Paddy Kirk and Sandra Flaherty, Emmerdale)
If these two were to have had an on-screen romance, it might have shocked viewers as well as Aaron Dingle (Livesy), to see his step-mum, Sandra, getting it on with his father-like figure, Paddy.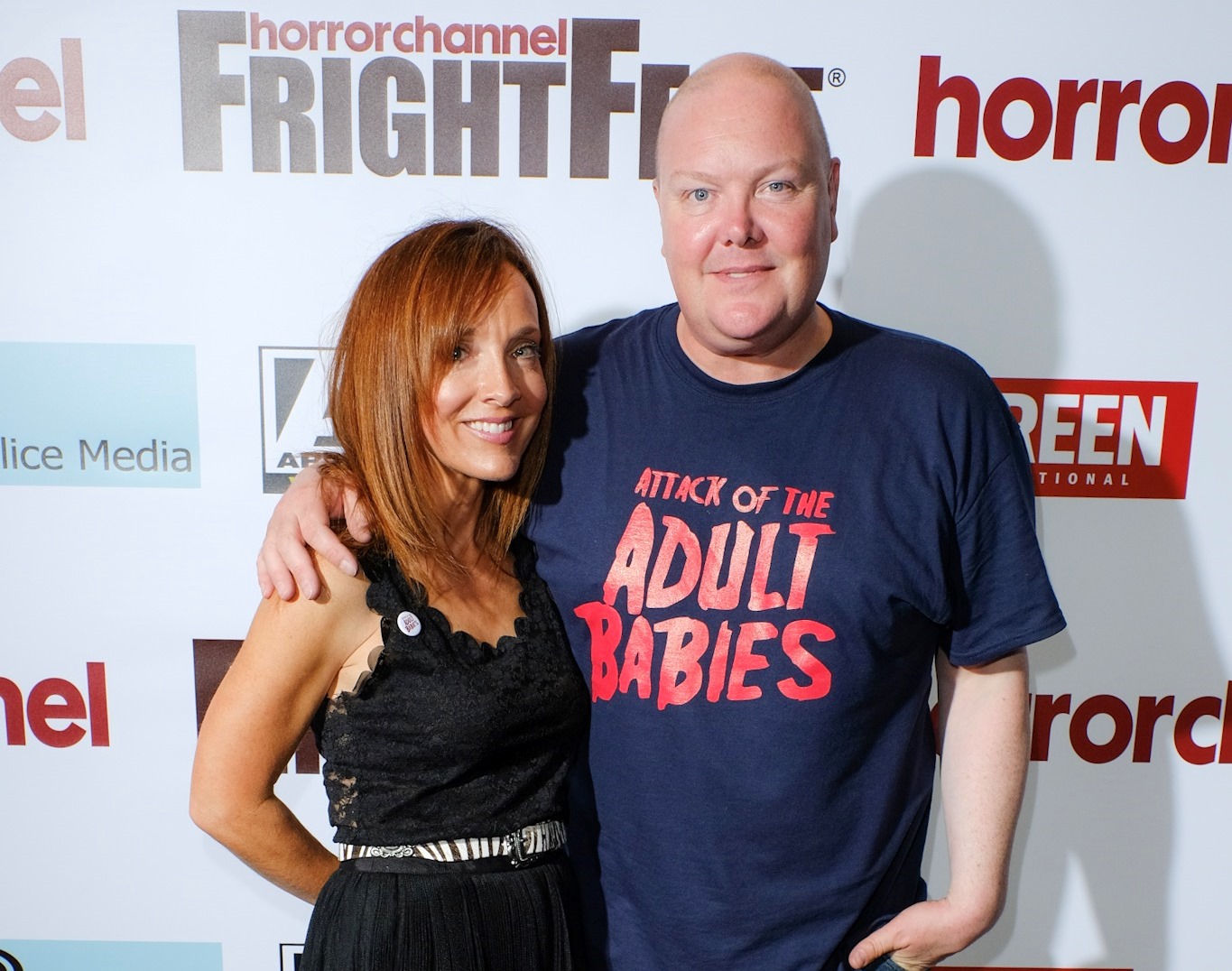 Image Source: /Horror Channel
But this couple are another pair that have been together for years, 15 to be exact. Dominic and Joanne got together in 2003 and have had two children together since then.
[dx_custom_adunit mobile_id="RTK_wiHk"]
4. Claire Cooper & Emmett J. Scanlan ( Jacqui McQueen & Brendan Brady, Hollyoaks)
The couple dated whilst they starred in Hollyoaks and have remained together ever since.
Image Source: /instagram
They now live in the USA where the star in 'A.D The Bible Continues' and they got married in NYC in January 2016.
[dx_custom_adunit mobile_id="RTK_DdY1"]
5. Danny Mac & Carly Stenson (Dodger Savage & Steph Cunningham, Hollyoaks)
Danny and Carly were both in Hollyoaks but not at the same time. Carly left in 2011 and Danny arrived that same year.
Image Source: /instagram
The couple have been together for 5 years after they met through a friend when they both went to watch Legally Blonde in theatre.
[dx_custom_adunit mobile_id="RTK_ZoXg"]
Carley said: ''I didn't meet him through the show. I didn't stalk the Lime Pictures building or anything like that. he came to watch Legally Blonde as some of his mates were in it, and we all ended up going to the pub after the show.''
6. Jeff Hordley and Zoe Henry (Cain Dingle and Rhona Goskirk, Emmerdale)
If you know Emmerdale, then you may find it hard to believe that bad boy Cain Dingle and no-nonsense Rhona Goskirk have been together for ages! They started dating when they were at drama school together and decided to tie the knot in 2003.
[dx_custom_adunit mobile_id="RTK_hW7Y"]
Image Source: /instagram
The married couple have two children who were born in 2005 and 2008, Violet and Stan. Jeff discussed how they help each other learn their lines,
"We tend to learn our lines in isolation, but if we've got big days or big scenes, then we might run them together. I do a mean Paddy Kirk!"
[dx_custom_adunit mobile_id="RTK_0mO0"]
7. Harley Bonner and Ariel Kaplan (Josh Willis and Imogen Willis, Neighbours)
If you're the sort of person who struggles to differentiate what you see on TV to real-life, you might struggle to get your head around this one.
Harley Bonner and Ariel Kaplan
played TWINS in Neighbours but are a couple in real-life.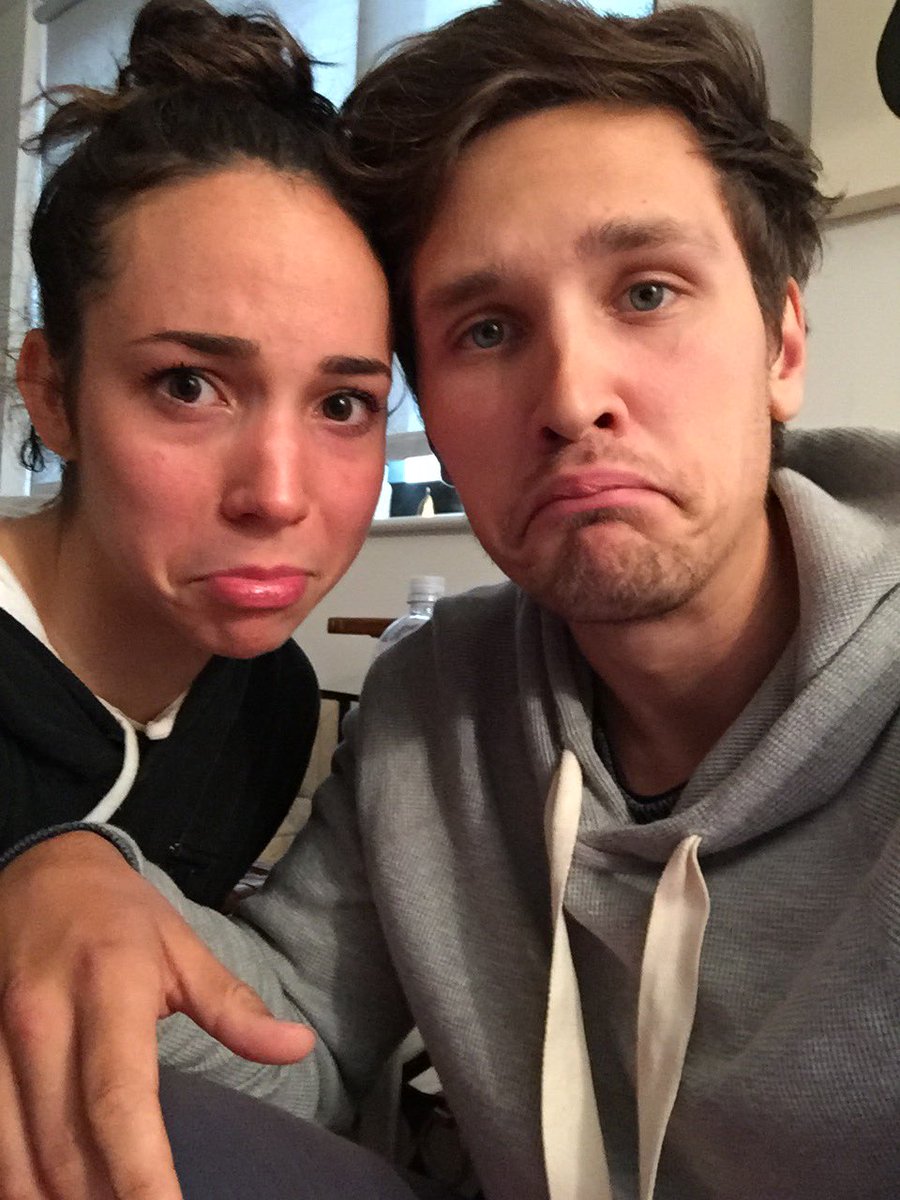 Image Source: /twitter
Ariel broke her silence after keeping it quiet when the two of them joined the soap in 2013. She
said
,
"I love him more every day. It's all really good. I am very regimented and organised and Harley is pretty much the most laid-back person in the world. I made him a little bit more on time and he relaxed me."
[dx_custom_adunit mobile_id="RTK_QejT]