Holly Geordie Shore: Everything You Need To Know
Geordie Shore's Holly Hagan has had quite the shocking past so here is everything you need to know including past relationships and current dramas.
Following some of Newcastle's lads and lasses getting absolutely mortal, Geordie Shore has all the drama you could ever need! (Sorry, Love Island).
Starring on the MTV show, Holly is the longest serving cast member of the reality series after joining wayyyy back in 2011.
And she's had quite an interesting life…
Wae'aye Man!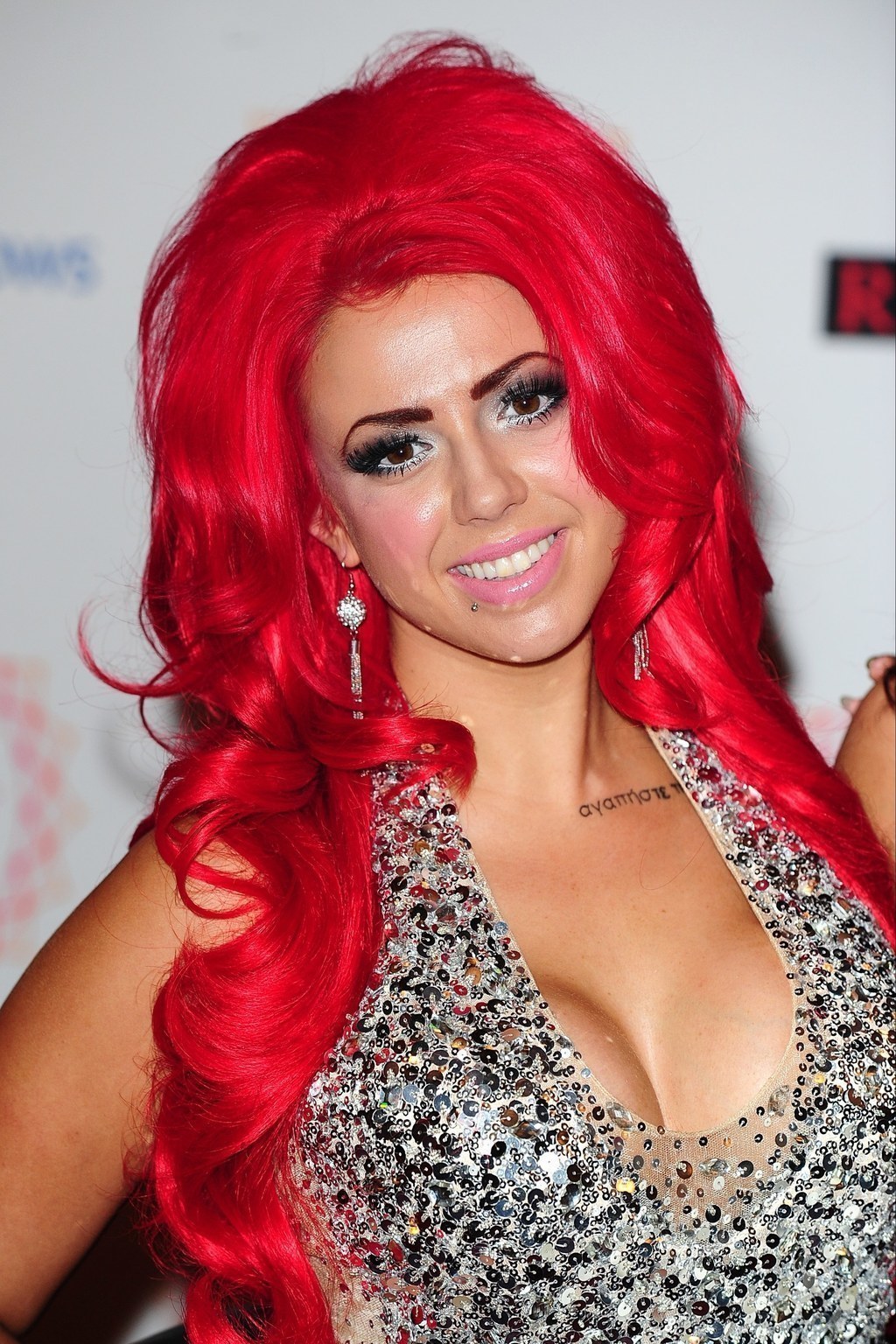 Source/PA WIRE
The Victim Of School Bullying
Born in the town of Thornaby-on-Tees in Northeast England, Holly actually spent the first three years of her life living in Middlesborough, before her mum made plans to move back.
Holly revealed that she hasn't always been has the bubbly personality that we now associate with her so well.
Being picked on for her weight at school at the ender age of 10, Holly has explained how being bullied led to her feeling singled out which eventually led to self-harm.
She is pictured below just before her high school prom.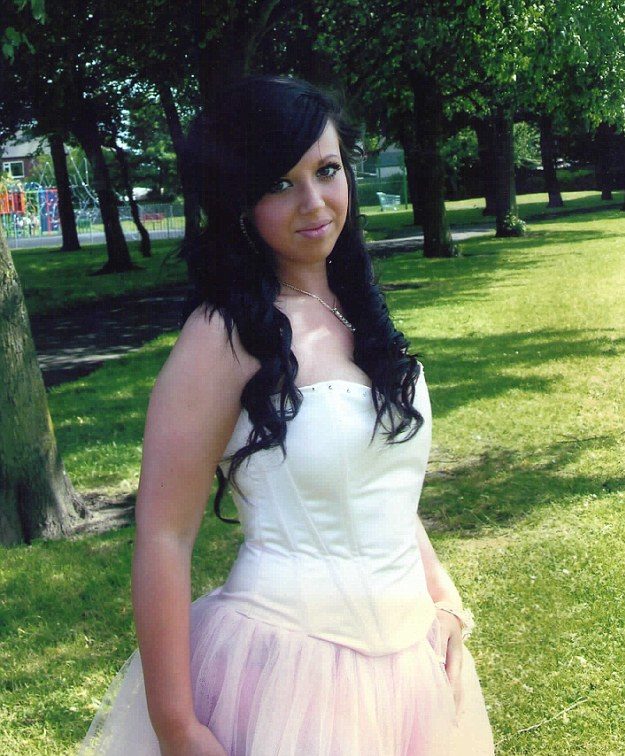 Source/Misfits Management 
She explained:
"I remember exactly what triggered the weight issues like it was yesterday. It was at a school disco when I was ten years old,

"I wore the same skirt as a different girl but mine was three sizes bigger, everyone humiliated me for it.

"Those comments always stuck in my head. From then on I started looking at all my other friends body shapes and realising I was bigger than them.

"It had never really occurred to me before but I can pinpoint all my issues with my weight and body confidence back to that school disco.

"At 10-years-old, I felt like a hippo and no one should ever feel like that at such a young age."
Worse still, the bullying continued outside of school and online as she was victimised. The abuse even turned physical when Holly was attacked by a group of girls.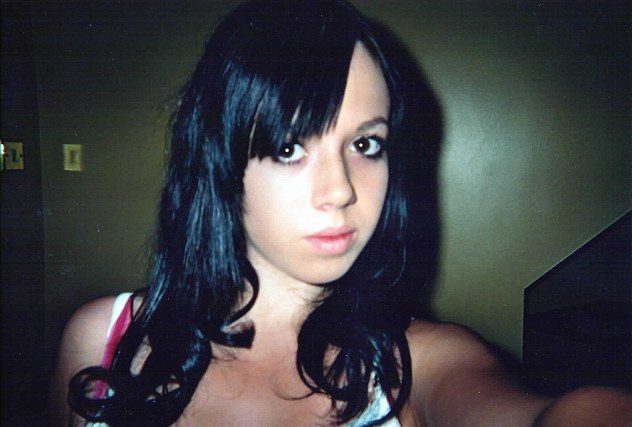 Source/Misfits Management
She recalled:
"The three of them continued to hammer me with their fists,

"They pulled my hair and dragged me to the ground, so I was primed for a good kicking. Every time I tried to get up and run away, one of them would drag me back and give me another beating…

"They pushed my face into the ground and I could feel the dirt swilling around my mouth with blood…"
Holly explained how it was "important" in her school to appear tough, therefore she felt she had little choice but to take what was thrown at her and not one other person felt that they could intervene in the violence.
After the bullying had intensified, Holly self-harmed.
She remembers:
"Before I knew it I'd taken the blade out and held it up to the light carefully between my first two fingers. 

"I twirled it around, watching how the light bounced off the smooth edge and then without a second thought, I stabbed it into my thigh and began to drag it across my skin. "
Still to this day, Holly describes how the way she was treated has a profound affect on her life.
"It still upsets me now when I think about how a few nonsense comments had such a profound effect on my life as an adult.

"These feelings of insecurity and inadequacy have always been at the forefront of my mind for as long as I can remember."
View this post on Instagram

Source/Instagram 
Arrested Under Suspicion Of Assault
Filming for Geordie Shore came to a halt in 2013 after Holly and Vicky Pattinson were arrested on suspicion of assaulting a model with a shoe.
In a night club (and being followed with the TV crew) they were involved in a bit of a confrontation with a group of girls.
Eyewitness claim that the girl who was allegedly assaulted by the reality stars was 18-years-old and was left with blood trickling down her face from a facial injury.
It is believed that the girl was hit with a flying stiletto shoe, and needed to have eight stitches to close the wound which was narrowly missed her eye.
The father of the victim told that:
"As a father, I was devastated when I saw the picture my daughter sent me of her injury…

"It is just awful to see my daughter like that, so badly bruised, just awful. I want to see those responsible prosecuted."
Holly and Vicky were arrested and questioned on suspicion of assault before being released on bail.
View this post on Instagram

Source/Instagram 
A spokesperson for Holly explained:
"Holly willingly gave a full statement to police officers in which she denied any involvement in the alleged incident.

"We are very disappointed that Holly was arrested by the police but believe in due course she will be given a No Further Action."
Dealing With Panic Attacks
Holly has used her platform to speak openly about her mental health and to discourage people from believing everything they see on social media.
She posted the followed photograph with the caption:
"Look how happy I am and how much fun we're having! 5 minutes before this was taken I was in Charlotte's arms unable to breath having one of the biggest panic attacks of my life."
The Geordie beauty had some words of wisdom for people going through the same thing, insisting that none of us are ever alone.
Determined to abolish the stigma around mental health, Holly is hoping to inspire people to talk about the issue more and more.
Source/Instagram
Toxic Relationships
After her break-up with Kyle Christie, Holly explained how she felt crippling anxiety from the toxic relationship.
Holly admitted:
"In the relationship with Kyle, I would just think the way he treated me was normal. I would think every couple argued all the time and every couple had to really fight for the relationship. 

"I don't regret the relationship with Kyle because it taught me so much, I learned everything I know from that relationship.

"It only made me a stronger person."
The reality star also wrote that she is now happier than ever and her panic attacks are long gone, giving hope to others who are currently in the same position that she was.
Taking to Twitter, Holly shared the following advice:
"Ageing brings confidence, contentment, self love, its the most amazing thing."

Source/Instagram
Going Under The Knife
It comes as no surprise that the cast of Geordie Shore girls have had a few nips and tucks between them over the years.
In fact, there's been some pretty drastic transformations from the girls as we all witnessed an evolution from the tango-inspired fake tan, thickly coated mascara and wafer-thin eyebrows.
The most shocking transformation comes from Holly as her weight loss, boob jobs and contouring treatments.
Dr Kishan Raichura claimed:
"Holly has lost a lot of weight which emphasises her boob job, as well as her small frame. Body contouring using treatments like Vanquish ME can be used to tighten up loose skin and improve the shape of areas like the bottom and thighs…"
All of the cast have been extremely open about going under the knife with Holly even captioning a photo of her and the gang with:
"When you all have the same surgeon"

Source/Instagram 
At least she can laugh about it!
The tv star even has an Instagram story highlights dedicated to her breast reduction.
In it, she answers questions about her previous surgeries and offers advice for women seeking similar surgery.
One piece of advice she offers is waiting until you're 21 years of age as Holly believes she would have chosen a better surgeon and therefore prevented having to have more surgeries to correct problems with her implant.
Bikini clad, Holly has flaunted her new physique on her Instagram: hollygshore.
Meanwhile, her co-star Charlotte Crosby has recently opened up about her regrets as MTV reported:
"Charlotte Crosby pens Letter Urging Fans To Learn From Her Surgery Regrets."
Just last year, Holly made the decision to have her double F boobs reduced just after also undergoing a nose job.
She wrote:
"GOODBYE FFs you have brought me great joy and made me a lot of money over the years but it's time for a new chapter."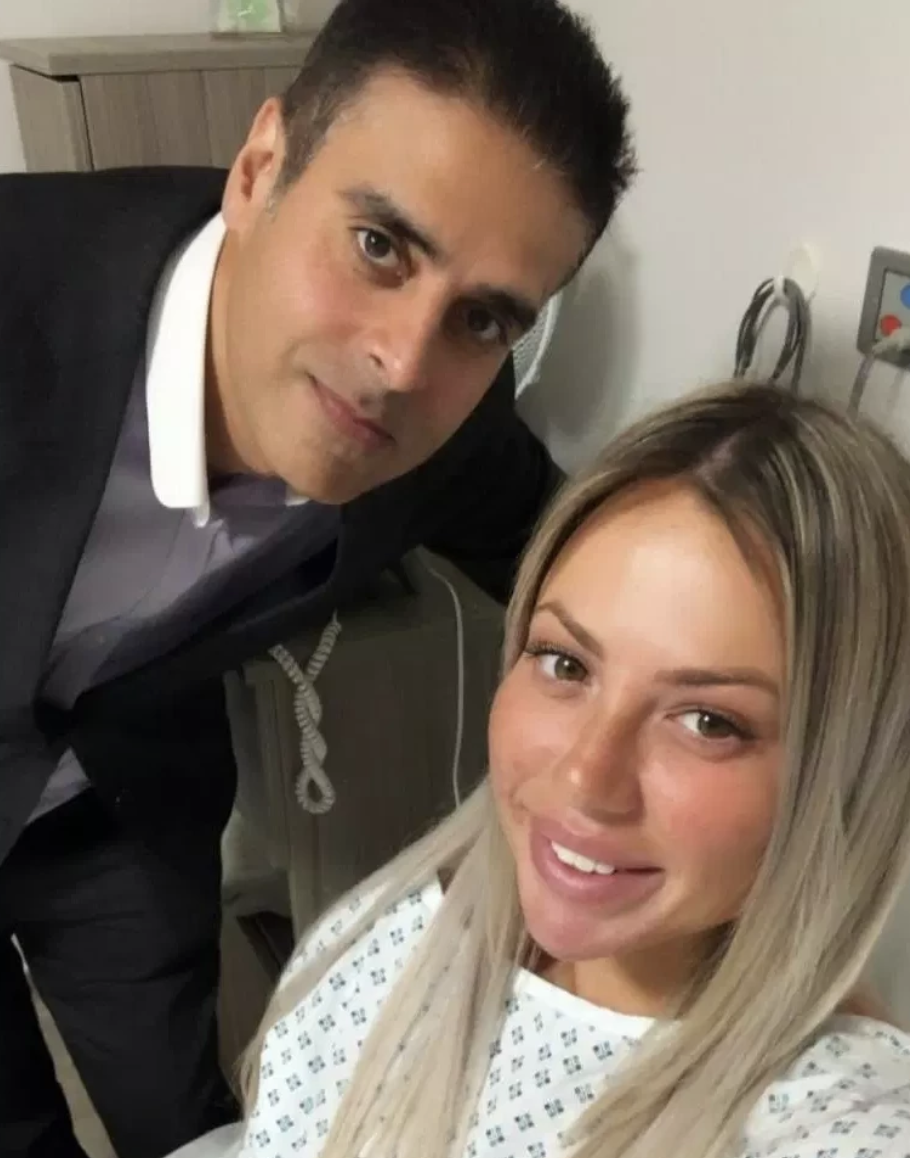 Source/MTV
Who Is She Dating?
Motherwell FC player Jacob Blyth.
Holly is a pretty open book but when it comes to relationships, her plumped lips are actually a bit more sealed.
The Geordie lass has however opened up a bit more about her current fella; Jacob Blythe.
In an Instagram post, Holly posted about the footballer saying how he had never met another person like him.
Sharing a selfie, Holly captioned the post:
"We keep our private life private."
She continued:
"Only the people closest to us will understand even half of what we've had to face this past year."
The love birds have been dating since 2017 so could we be hearing wedding bells in their future?
Well after a fan asked her where she saw herself in five years, she replied:
"In my dream house with my boyfriend and our babies."
Earlier this year, more news came on the pregnancy front as she revealed her plan to pop out some sprogs with her co-star Charlotte Crosby and the other Geordie Shore girls.

Source/Instagram 
Holly said:
"Me and Charlotte have spoken about it actually. We said if one of us gets pregnant, we're all going to have to try because we want to have our kids at the same time."
Whilst Holly thinks that 2020 might be the year for her to bring some kids into the world, she did explain how her other half feels that he might not be ready at this time.
She does however insist that it's a matter of 'when' not 'if'.
The reality star divulged:
"If it were up to me I'd start trying in August, but I don't think Jacob is ready for a baby that quickly,"
Why August?
"Basically, I don't want a baby that's born in Winter, so if I'm going to start trying it's got to be between the months of August and October, maybe November." 
Ditching Her Geordie Shore Image
Holly dedicated a good few years to the show but now is attempting to ditch her 'party girl' image as she talks about settling down.
Having introduced herself on the show as 'fit, flirty and I've got double F's.'
But now, the reality star is leaving that world behind as she admits that the:
"wild, crazy girl isn't there anymore,

"I think for me I'm getting so much older now, that wild and crazy girl isn't there anymore.
View this post on Instagram

Source/Instagram 
"I want people to see I am a woman now, I am grown up and I do want to use my platform for more things than just going out and getting drunk. 

"It's a natural progression for being in your late twenties I suppose."
She's gone from Holly Geordie Shore to Holly hearthrob!