News
EVERYTHING You Need To Know About Megan McKenna (SEO)
Megan McKenna: A Timeline Of Her Journey To Fame
Megan McKenna is the self- proclaimed 'Essex girl living in a country world', according to her Insta bio, anyway. She's everywhere you look at the minute…
She's consistently graced our screens for a few years now, earning her title of 'Mental Megs' along the way. But, now her reality TV career seems to be something in the past for her, with her focus firmly on her Country singing career, she's insistent that her wild ways have calmed down, and she's instead just all about the Wild West now…
1992- Born in Barking, East London (NOT Essex!)
Megan was born in Barking, east London on 26 September 1992 and grew up in Woodbridge, Essex.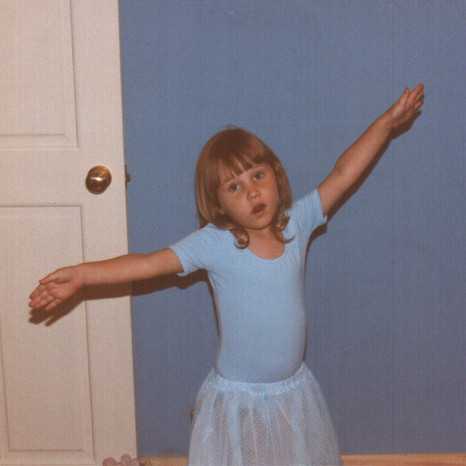 [dx_custom_adunit mobile_id="RTK_qw1q"]
She grew up amongst a very 'normal' family, with her younger sister, Milly, and her beloved dog (who both still make regular appearances on her 'gram). But, it wasn't long until her childhood was rocked…
School Years- She Had A Hard Time With Bullying
Despite Megs' happy start in life, she hit a bump in the road during her school days, falling victim to cruel bullying:
"I spent every lunchtime in the music room, practising my singing and playing the guitar – music is all I've ever wanted to do. But I was badly bullied."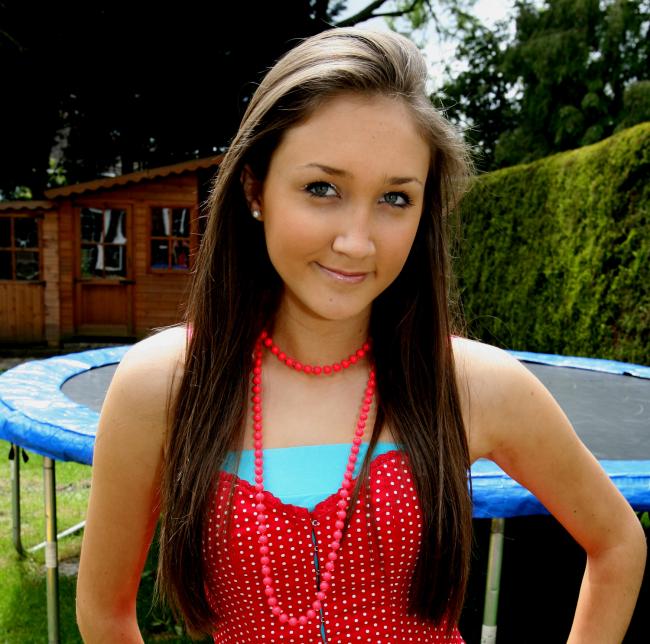 When I was younger I was actually really shy. I wasn't a popular girl. The other girls didn't like that I was a bit different. It only took Megan a year to leave the bullies behind and pursue her dream of going to a 'proper' performing arts school.
2003 – Eventually Her Grandparents Paid For Her To Go To Performing Arts School
"I liked to sing and I played the violin. I never really fitted in with the group and wanted to go and do my own thing."
Money was tight for Megan and her immediate family couldn't afford the fees to send her off to where she dreamt to be- performing arts school.
[dx_custom_adunit mobile_id="RTK_ZIkz"]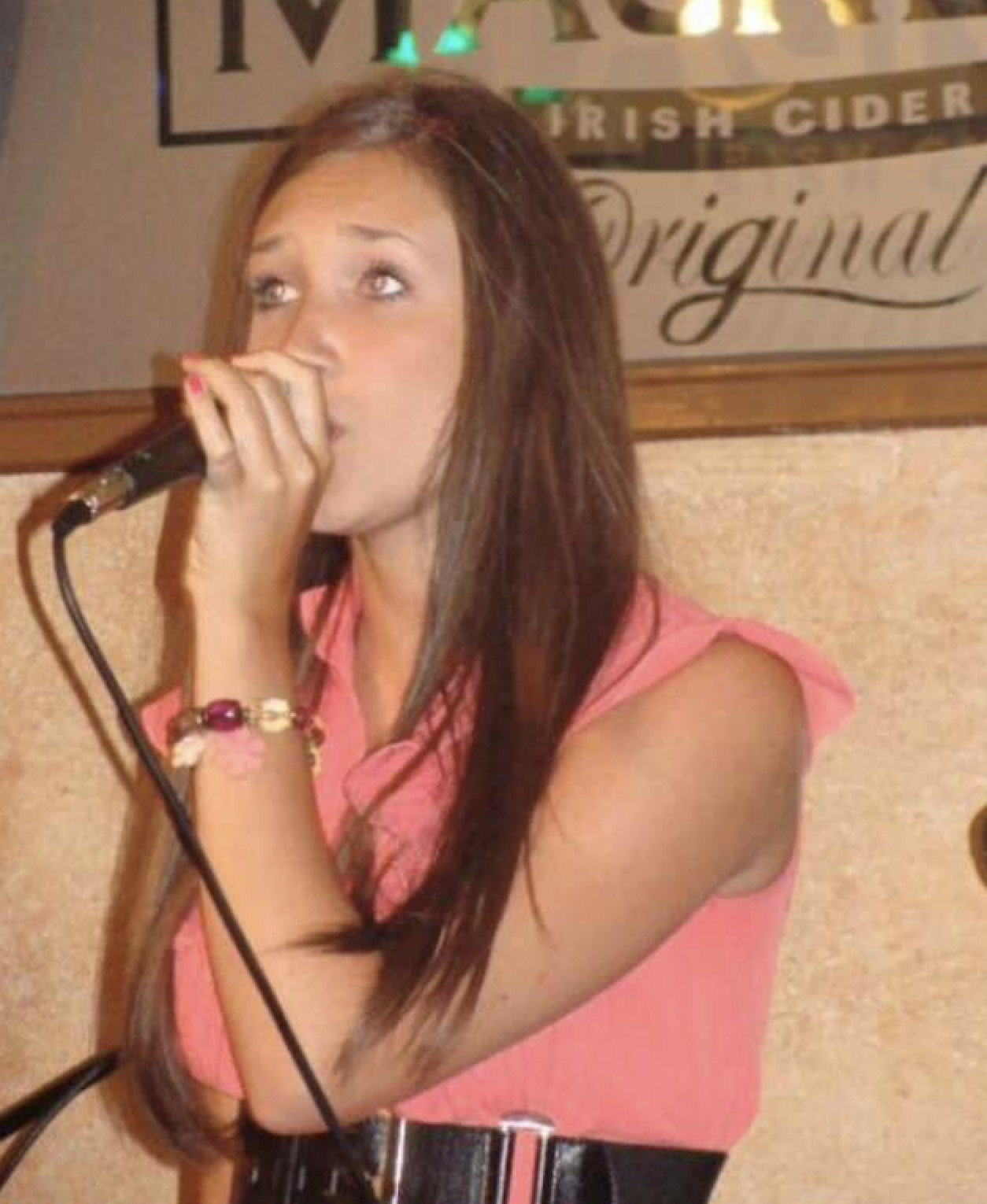 Luckily for Megan her Nan and Granddad paid her fees and, as soon as she was able to start at the school, her confidence returned.
"I started to love what I was doing again. I was finally surrounded by people like me and I made some really good friends."
She Won A Place In Jess Wright's Band 'LOLA'
Megan won a place in Jessica Wright's band LOLA, which the sister of Mark Wright formed before her fame took off.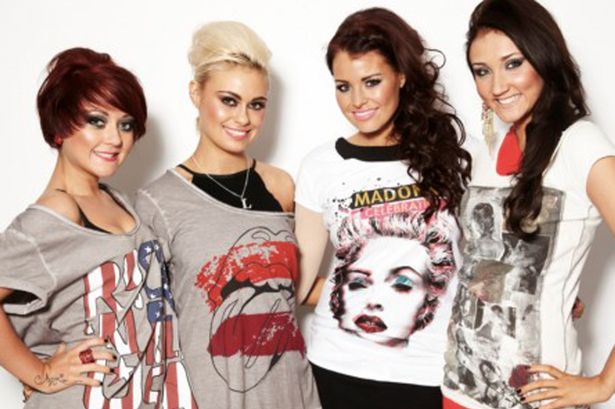 [dx_custom_adunit mobile_id="RTK_qQCt"]
"The auditions were shown on TOWIE and I was in LOLA for about a year and a half. But, when Jess' career started to take off and some of the others started to want to do their own thing, in the end we split."
She's always been a keen singer has Meg!
2009 – Megan And Her Leg Warmers Gave Britain's Got Talent A Shot (And Got To The Semi Final!)
Megs, along with her mate, took to the BGT stage clothed in head-to-toe neon. I bet she doesn't often watch this back…
The theatrical performance saw the girls belt out 'what is this feeling' from the musical Wicked. They actually received a unanimous 'yes' from the judges, despite a bit of grief from Simon (would we expect anything less?)
2013- Auditioned For X-Factor… TWICE… And Got Through To The Six Chair Challenge
After BGT didn't quite take off for Meg, she tried her hand at another talent show- X Factor- not once, but TWICE. She recalled her experience: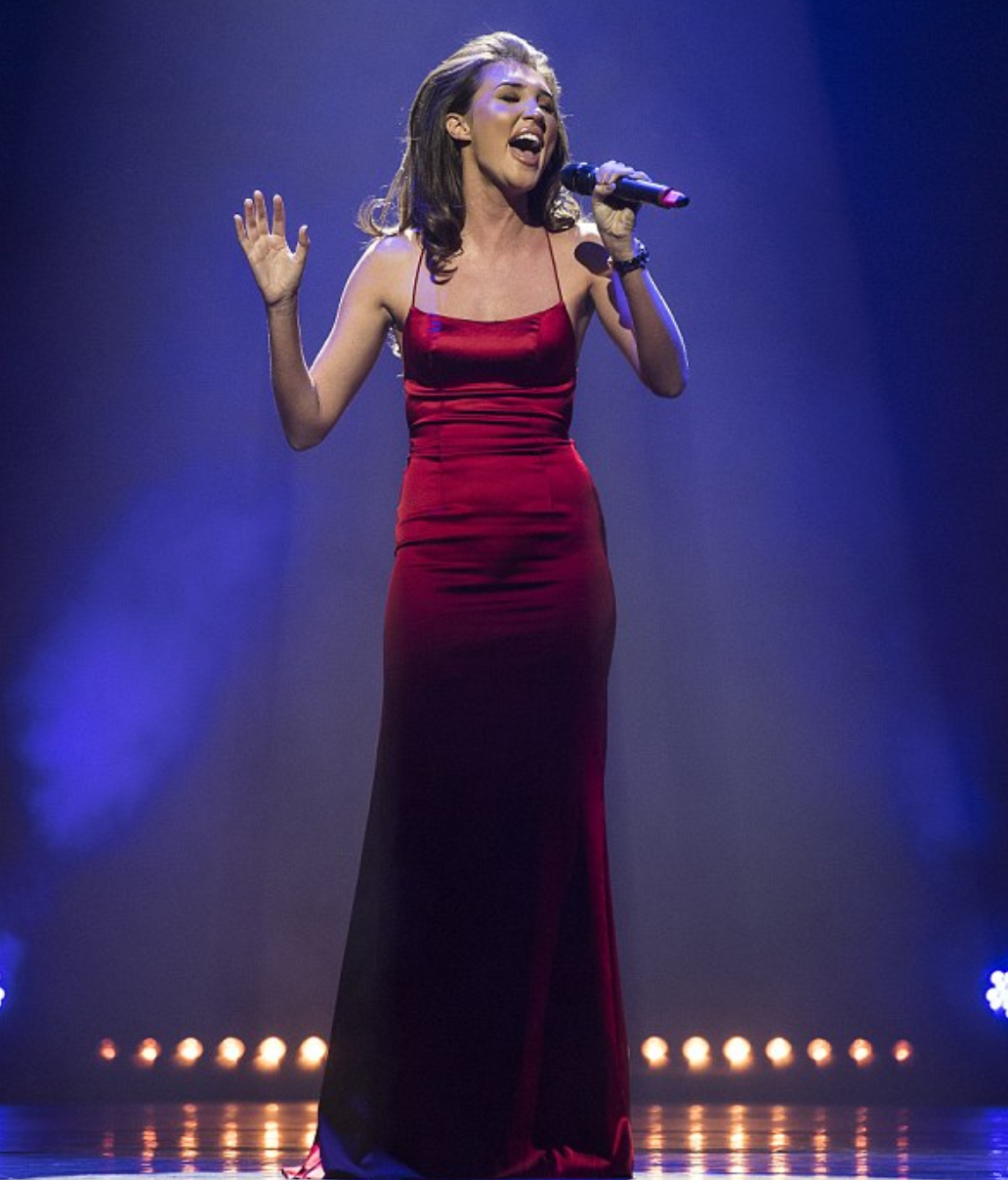 [dx_custom_adunit mobile_id="RTK_iquJ"]
"The first time, in 2013, I made it to boot camp but didn't get any further. But then someone told me I have a country-kind of voice, so I auditioned again."
Second Time Lucky
On her second time round, she was actually knocked back by none other than Mr Cowell, who in true style crushed her dreams by telling her: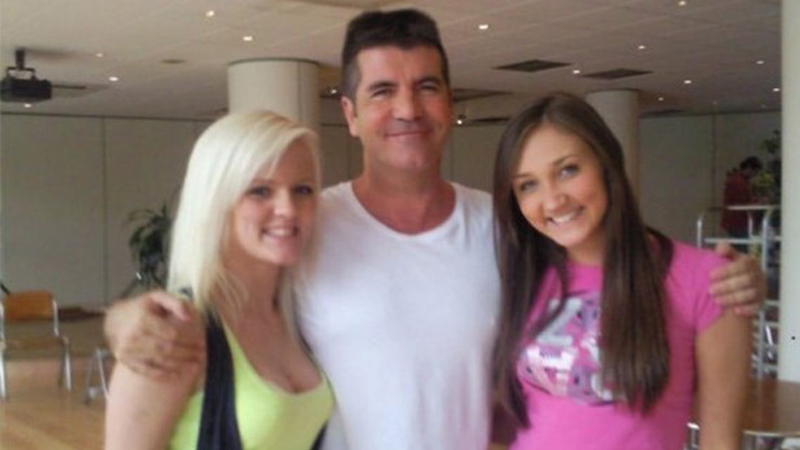 "Simon said I'd never be taken seriously as a country singer because I'm from Essex"
Who's eating their hat now, given Megs is set to release her second Country album?
2015- She Found Herself On Reality TV- First As An 'Ex On The Beach'
She's known as a reality star, and this is where her social media presence really kicked in for Meg.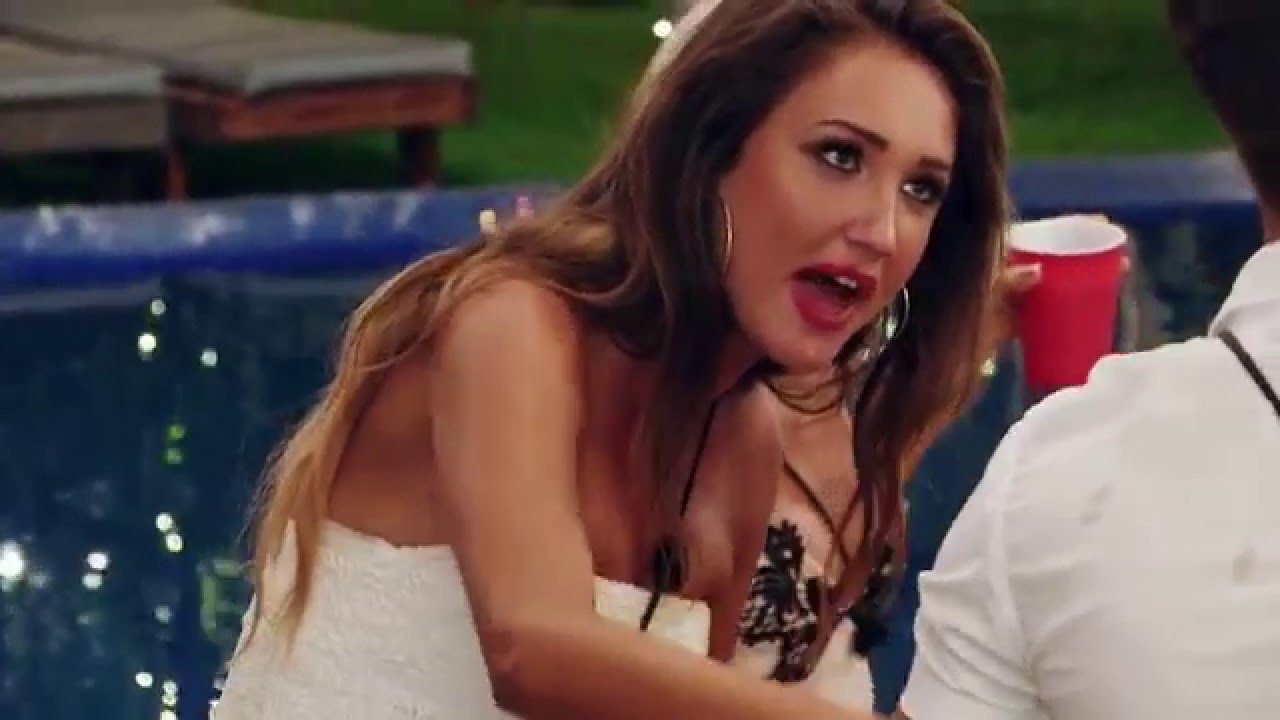 [dx_custom_adunit mobile_id="RTK_wiHk"]
She's been in a few since then, but this is where it all began for Meg back in the day. A lot happened for Meg on the show- she earned her 'Mental Megs' status as well as falling for co- star Jordan Davies- who you might recognise from the Magaluf and Ibiza 'Weekenders'.
2016- Meg Got 'Engaged'
Following their stint on the beach, it didn't take long for Jord to pop the question to Meg, despite her rather unpredictable outbursts. To nobody's surprise, the engagement came to an end after just four months.
But, did you know that the engagement was actually faked for the cameras:
"It was a scene and then we came out and it didn't ever happen."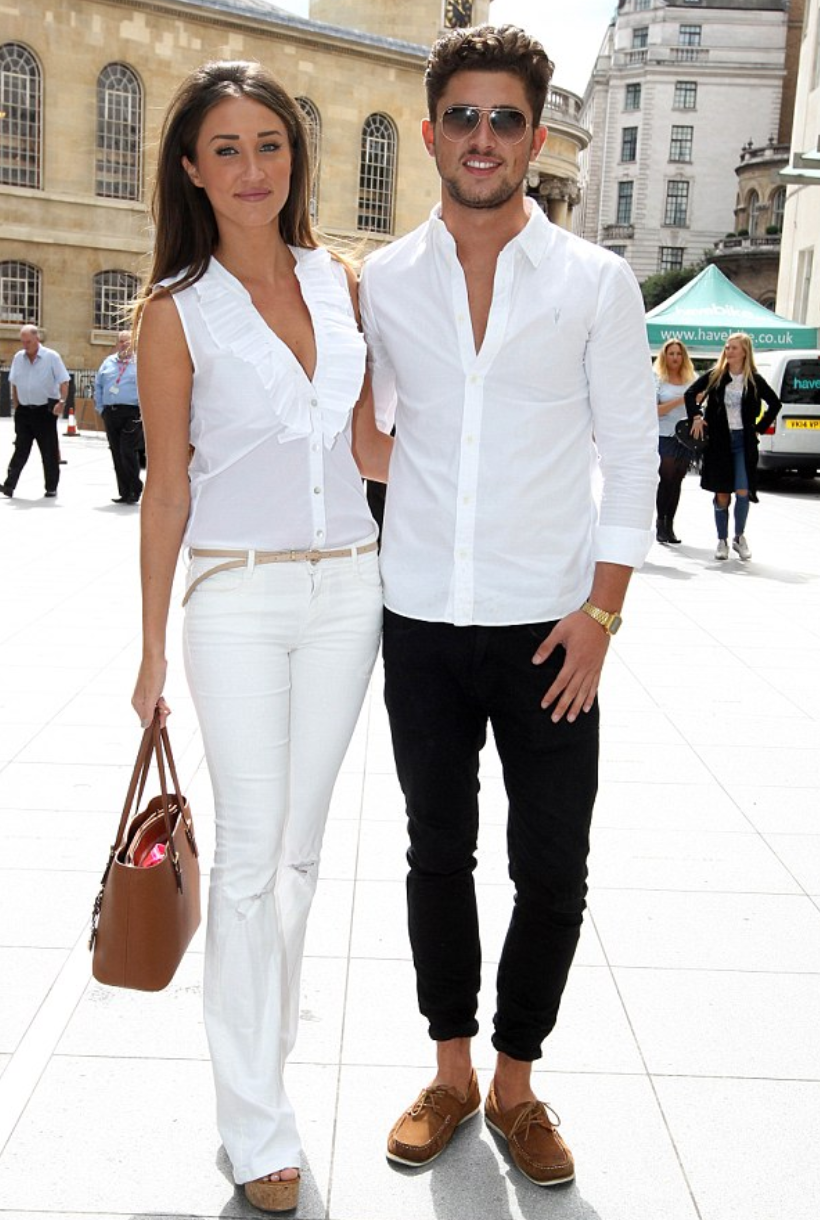 [dx_custom_adunit mobile_id="RTK_DdY1″]
Much to Megs' dismay:
"I was angry [he proposed] on camera, I wish he didn't do it, I think it's embarrassing. He embarrassed me.
2016- Found Herself In The Celeb Big Brother House
When the doors of big brother were open we all knew it would welcome a few reality stars through its doors each year. What's a reality show without reality stars after all?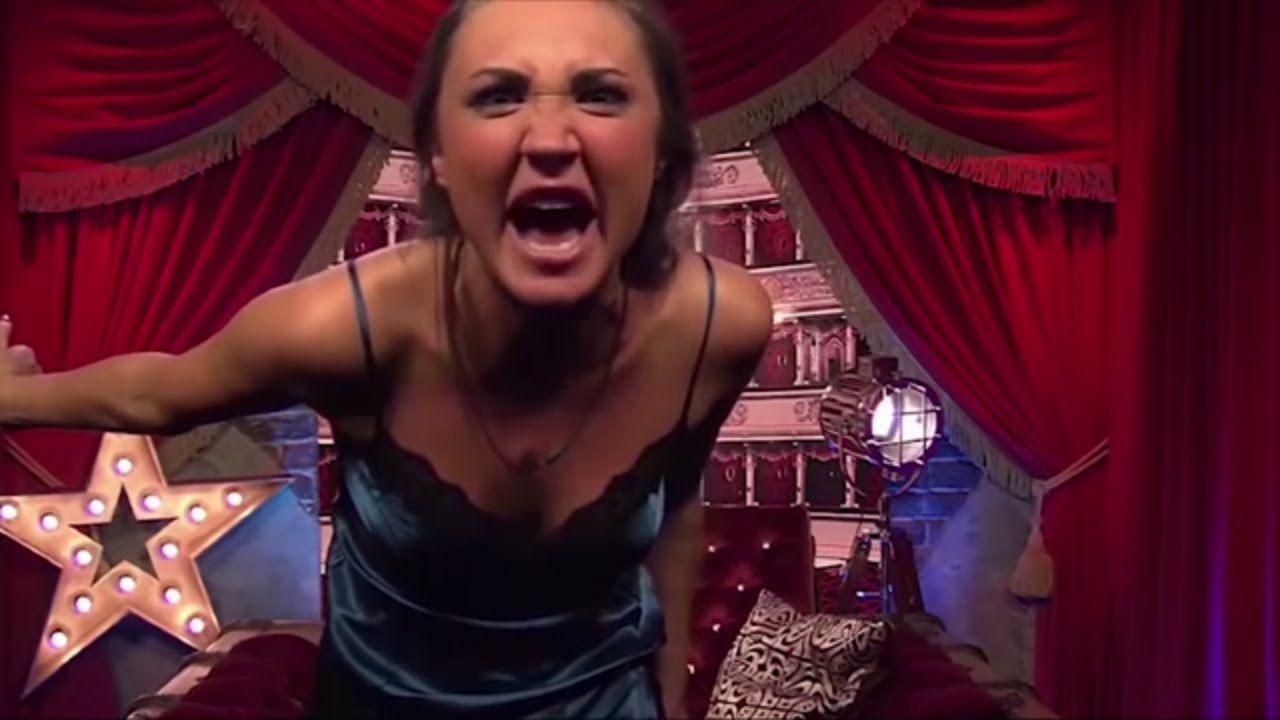 Despite Meg not having a massive presence in the actual celeb world, she was still considered as one- given her social media following and the stir she called in the reality world.
It All Ended In Disaster With Meg Being Removed From The House
Before entering the house she was questioned what would wind her up the most:
"The main thing is feeling mugged off. If someone's talking behind my back or if there's a bit of sniggering going on. I'm not up for that. I'd call them over and say, 'Can I have a word?'. Doesn't matter how old they are. Nobody intimidates me."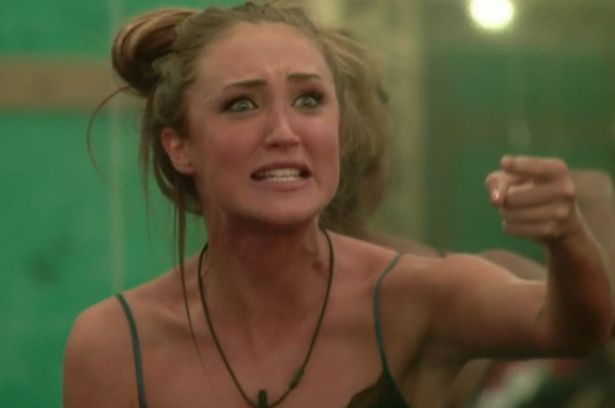 "I know on the other show I was very argumentative, but it was for the right reasons."
…That's what she said. Do we all remember Megs' meltdown in the diary room that consequently led to her removal? Well, at least she went in with good intention…
March 2016- She Landed A Role On The Cast Of TOWIE
Now came her big break, in March of 2016. Not long after leaving the house, she was connected to Mr Pete Wicks AKA 'Pete The Pirate' from TOWIE. Lo and behold, just a couple of months later, there she was making her big debut at the Gatsby themed party, on the arm of the pirate.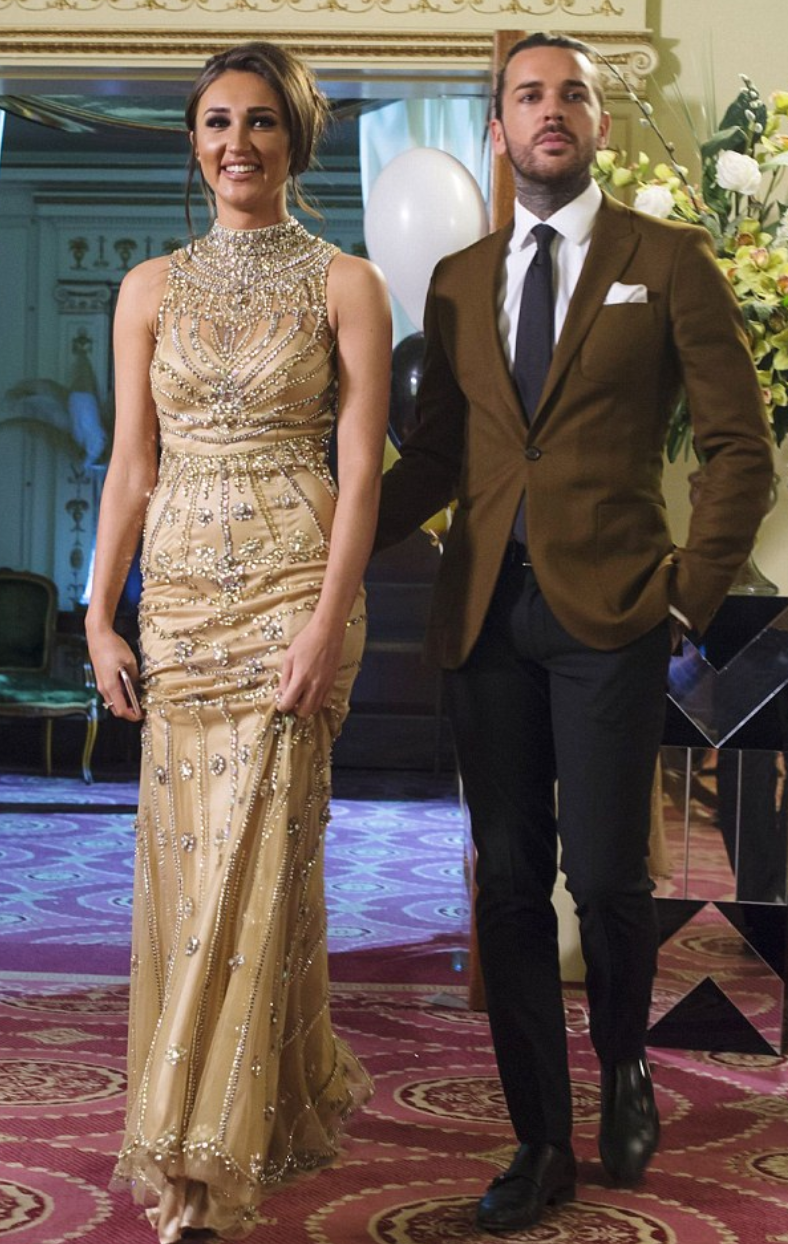 [dx_custom_adunit mobile_id="RTK_ZoXg"]
This is arguably the role which Meg gained her status as reality star from.
Her Rocky Relationship With 'Pete The Pirate' Was Played Out On TV
The pair, at first, seemed to be made each other. Meg had finally found someone who calmed her down:
"Pete's like, 'Megan, leave it. Leave it.' And I go, 'OK'. He's chilling me out more and more."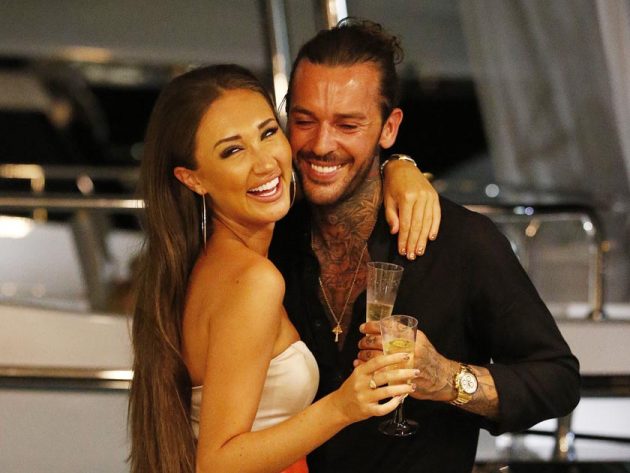 You avid TOWIE fans out there will remember the ups and downs of their relationship, which played out on the show- much to our entertainment, if we're honest.
2017- 'There's Something About Megan' Aired
Of course, being the reality star that she is, she attempted to launch her Country career through a TV show. Cameras followed Meg on her summer trip to the home of Country- Nashville, where she began to get her name (and voice) out there.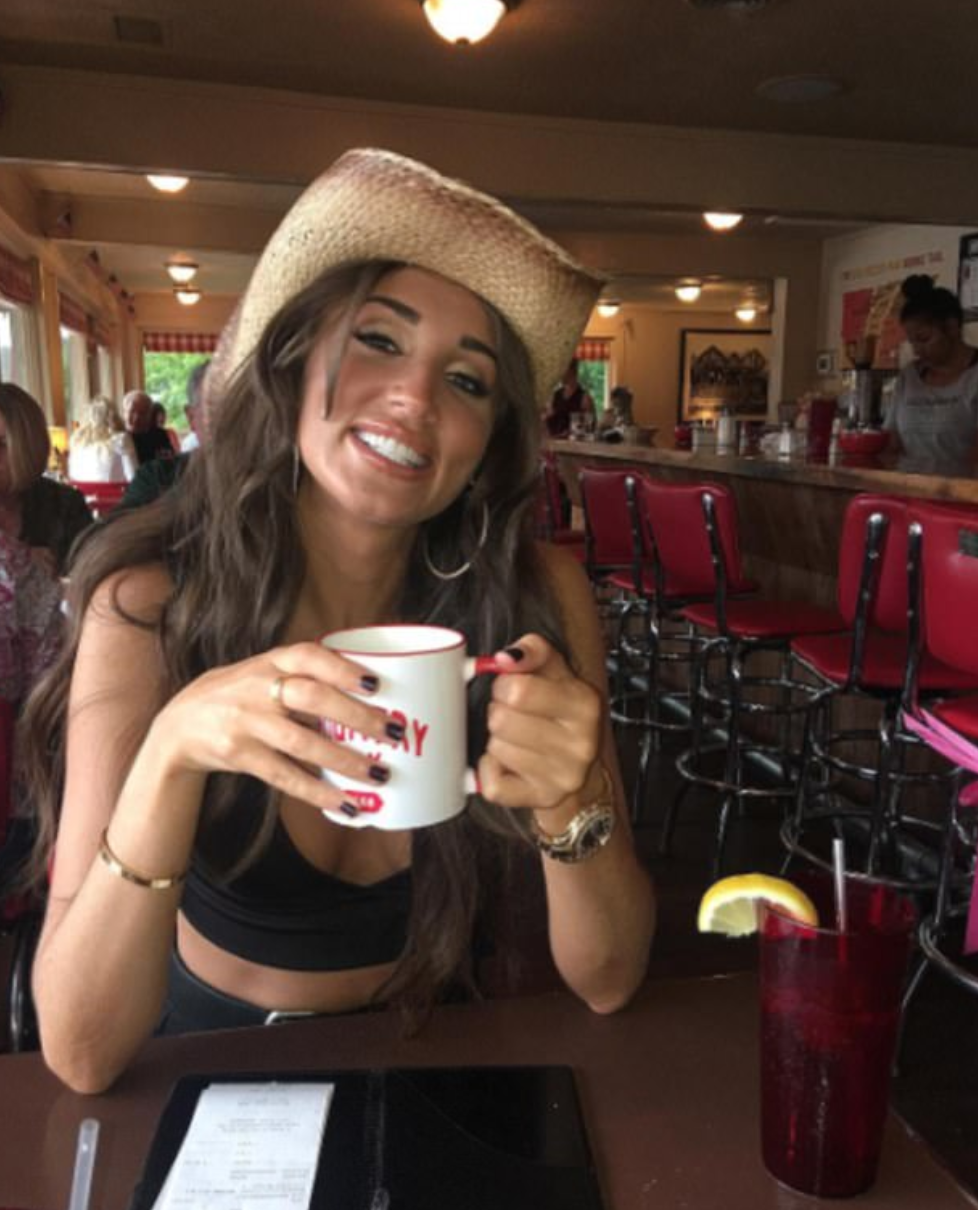 [dx_custom_adunit mobile_id="RTK_hW7Y"]
We saw her take the scene by storm- landing gigs in some of the most iconic venues in Nashville. The show was a refreshing take on the Meg that had previously been portrayed, instead giving us the passionate, talented and dare we say- normal- Megan.
2017- She Called It A Day With Pete and With TOWIE
After her relationship with Pete officially ended, and she had fallen out with co-stars along the way, there was nothing keeping her on the show.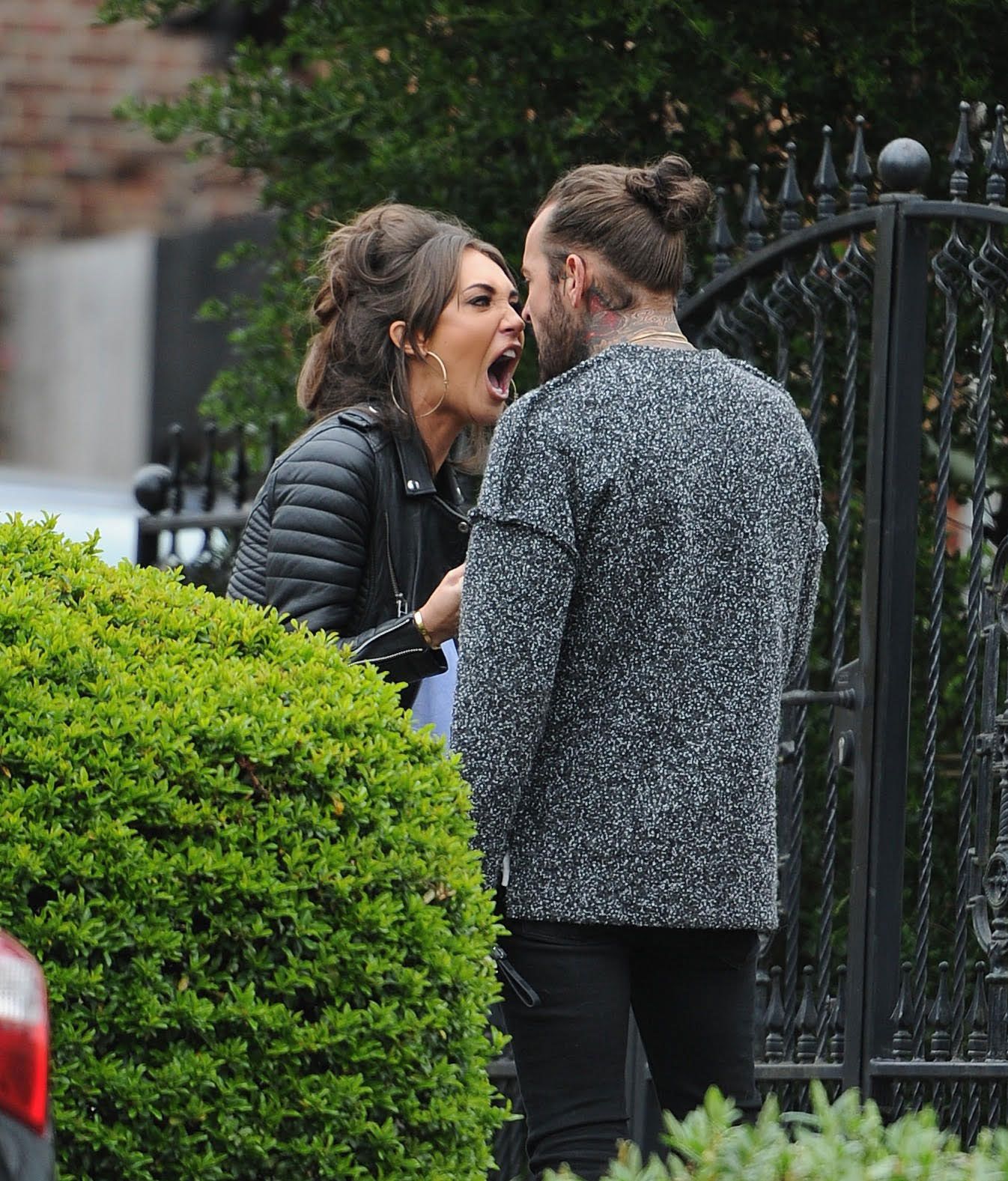 She took the leap to fulfil her dream of Country singing and it wasn't long until her dreams started to become reality…
December 2017- She Began Dating Mike Thalassitis
Rumours flew that star Megan Mckenna was dating ex Love Island star Mike Thalassitis, after the pair had been photographed together. The pair made their 'Insta debut' with a sweet Valentine's post, following a trip away to Amsterdam.
"I love the little things about our relationship, such as we have our cooking nights, and quiet nights in."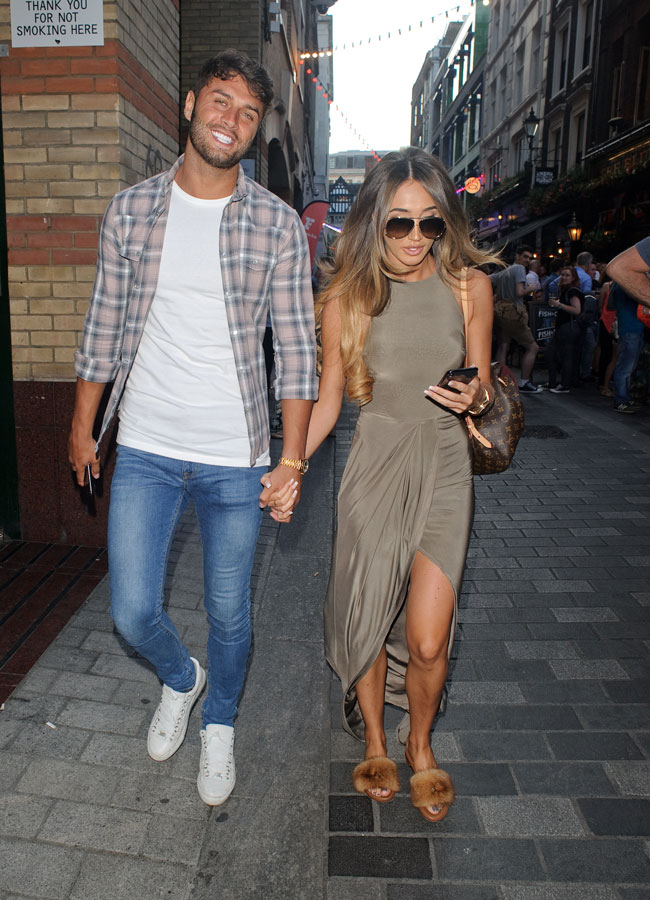 [dx_custom_adunit mobile_id="RTK_0mO0″]
She even expressed her desire to marry Mike:
"I do want to marry him – we'd have such an amazing wedding!"
July 2018- Meg Supports Michael Bublé At Barclays' British Summer Time
Last summer was a big one for the tv star- just after her debut album released she took to the stage in Hyde Park to support the legendary Michael Bublé at the show.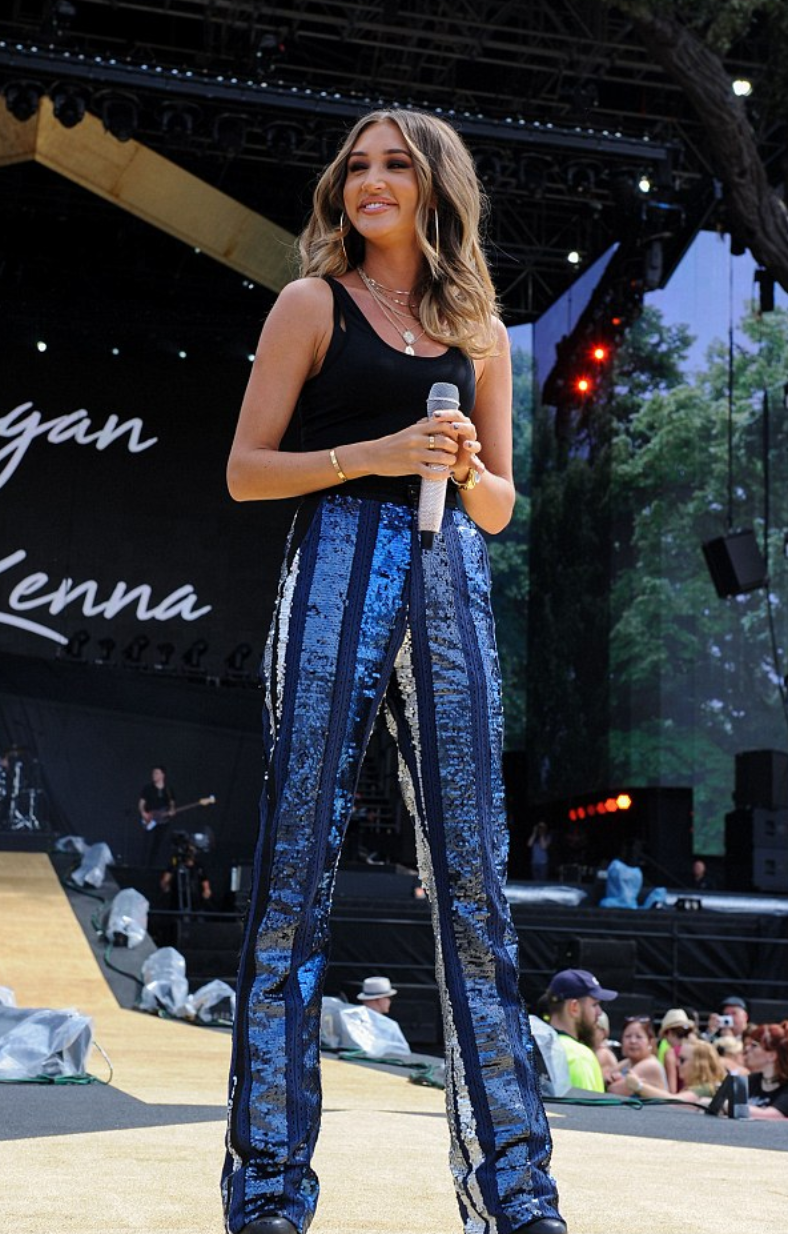 Her boyfriend Mike was there in the crowd, supporting his Essex Miley Cyrus, living out her dream. Meg admitted it was 'the best moment of my life so far'.
August 2018- Megan And Mike Part Ways
Speaking of their break up during her stint on Celebs Go Dating:
"I think my last relationship, I was kind of… I think I definitely fell in love."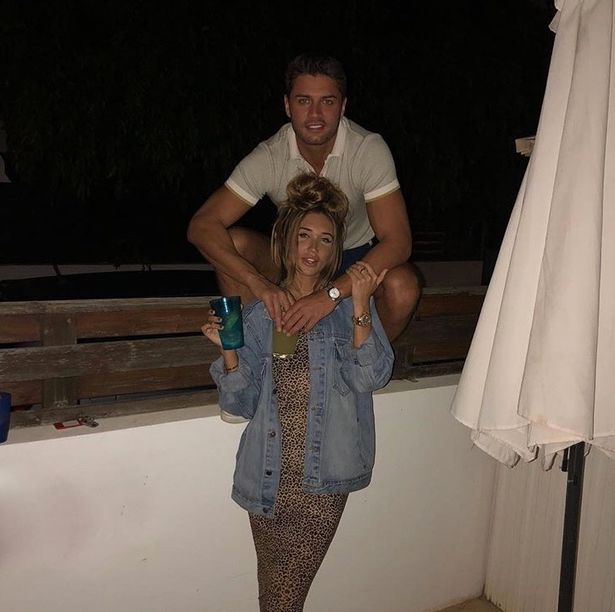 "I don't really want to talk about it, sorry. But I feel that's all I want, I want that love back."
Megan's Ex Boyfriend Mike Thalassitis Tragically Died In March 2019
Tragically in March 2019, Love Island star Mike was found hanging in a local park which sent shockwaves through the country, expressed in the outpours on social media.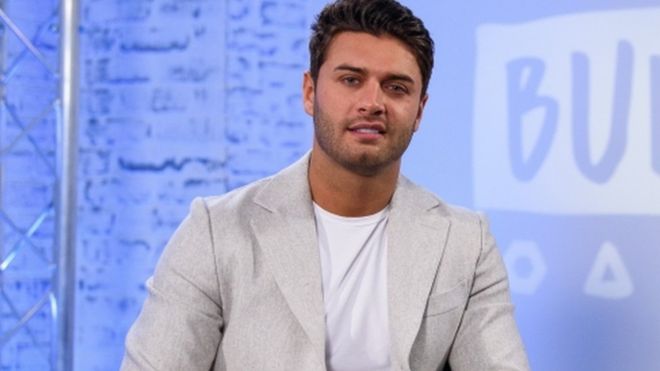 [dx_custom_adunit mobile_id="RTK_QejT]
The affect Mike's sudden and unexpected suicide had on the Nation gives only a slither of insight in to how his family and closed ones, including Megan, were hit by the news.
April 2019- Megan Travelled To Nashville To Record Her Next Album
Most recently, the towie star has been spotted by the press in her 'happy place'– Nashville, especially after Mike Thalassitis' death.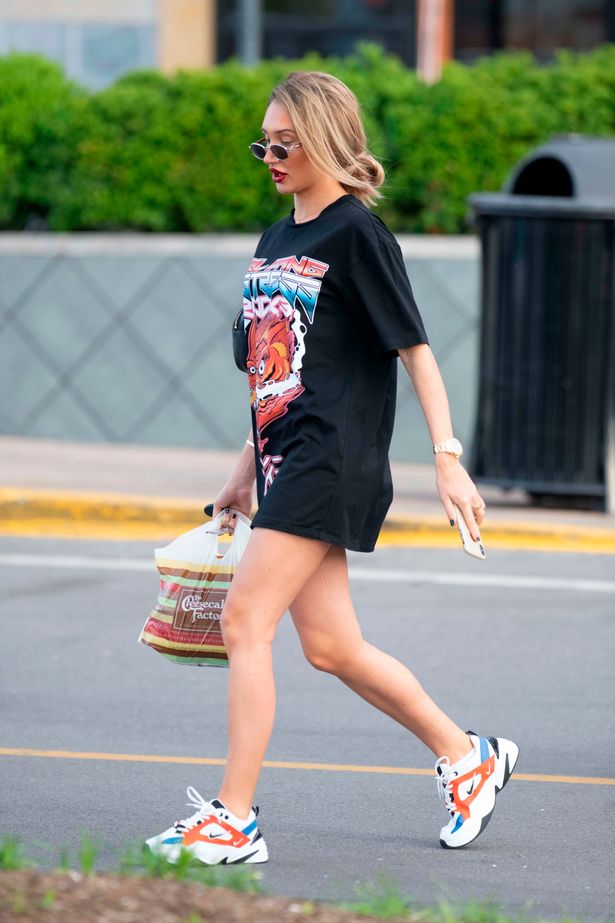 When she returned, she sat down with the loose women ladies to admit that writing music is her 'therapy' following the tragic death of Mike. Megan McKenna reveals she will be taking her new country music album on tour- 'Story Of Me' this summer. We wish her all the luck!