Eastenders To Open First Ever 'Gay Bar'
EastEnders' have revealed the soap's first-ever gay bar, owned by Kathy Beale, will be called The Prince Albert.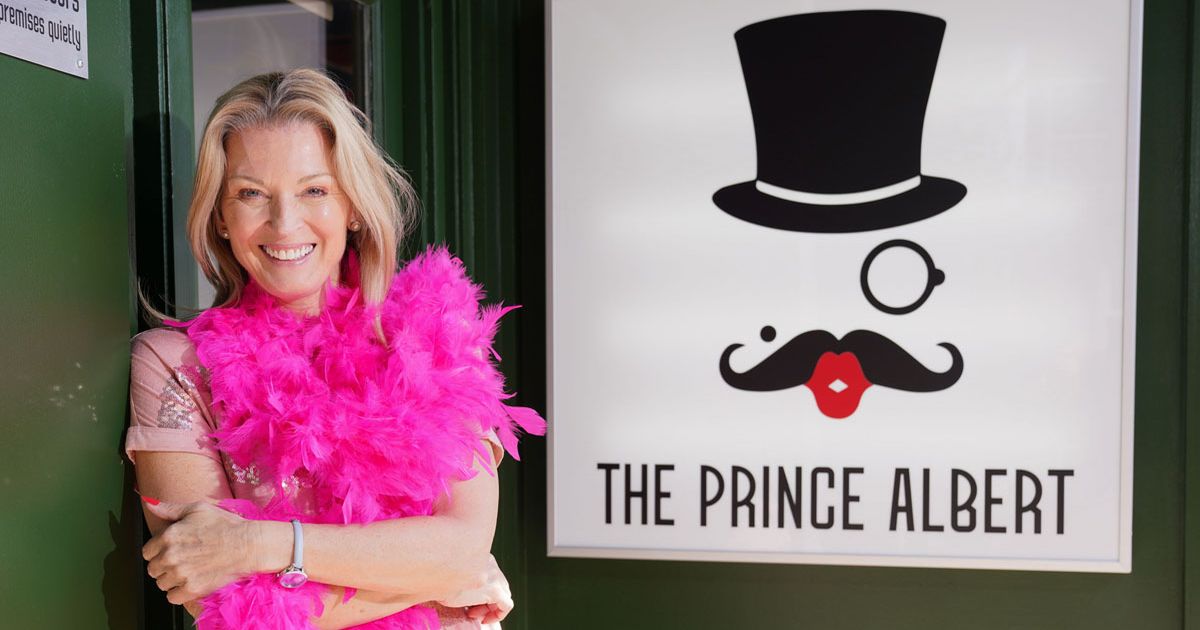 Image Source
Kathy Beale - played by Gillian Taylforth - will soon be opening the doors to her new watering hole, which used to be called The Albert when owned by Kim Fox-Hubbard (Tameka Empson) and her husband Vincent Hubbard (Richard Blackwood) until they were forced to sell to evil gangster Aidan Maguire (Patrick Bergin).
The Walford matriarch will be seen deliberating about what to call the bar before eventually settling on the name, which is also the name of an intimate male body piercing.
[dx_custom_adunit mobile_id="RTK_gI4i"]
Kathy was able to fork out for the lease on the building after Ben gave her a hooky necklace which she discovered was worth a considerable amount - so she sold the jewellery and set about plans for the bar.
The launch of the fictional drinking establishment will see 'EastEnders' become the first soap to have a gay bar among its permanent sets.
Kate Oates, the BBC's head of continuing drama, previously announced plans to introduce more LGBTQ characters to Walford in the coming year.
She said:
"I'm really interested in bringing some more LGBTQ characters in. Maybe we'll have a new precinct for them as well?

"We're looking at opening a new gay bar on the Square. It will be a super cool precinct where gay and straight characters can all just hang out and loads of stories can cross. It will be something really exciting, really fun and visual.

"It should be something really exciting, really fun, really visual and feel really true to multi-cultural London."
[dx_custom_adunit mobile_id="RTK_zTE9"]
What's more, the soap is expected to hold its first Pride parade in early July, in a nod to the real-life London-based event which celebrates LGBTQ achievements.
A show source recently said:
"It's going to be a huge event on the square filled with joy.

"Kate thought that with Walford's London identity it was a natural fit to tie in the two.
[dx_custom_adunit mobile_id="RTK_z40L"]
"But, as with any event on Albert Square, there is certain to be plenty of drama happening alongside the celebration."