Entertainment
30 Things You Didn't Know About Lewis Capaldi
He's the rising Scottish star whose gravelly tones you've definitely heard on the radio, even if you didn't yet know that the voice belongs to him. We see good things in Lewis's future with a set of pipes that good; he's open and honest (with a few wild stories) in all his interviews, but here's a few things you might not have known about him.
1. He Keeps Getting LOTS Of Tweets To Say He Looks Like Meatloaf
Lewis has said that they don't even mean the rock legend in his prime, they mean Meatloaf right now: which means people are saying he looks like an old man.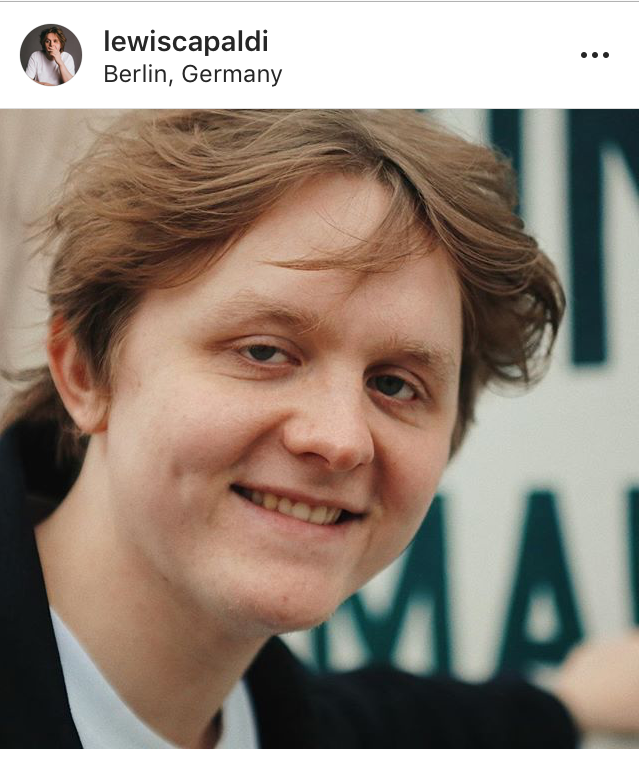 And he finds that a teensy bit offensive. I wonder why?
2. … And Now Capaldi Has Admitted He Would Want Meatloaf To Play Him In A Movie
If so many people are going to say you look like Meatloaf, why not roll with it?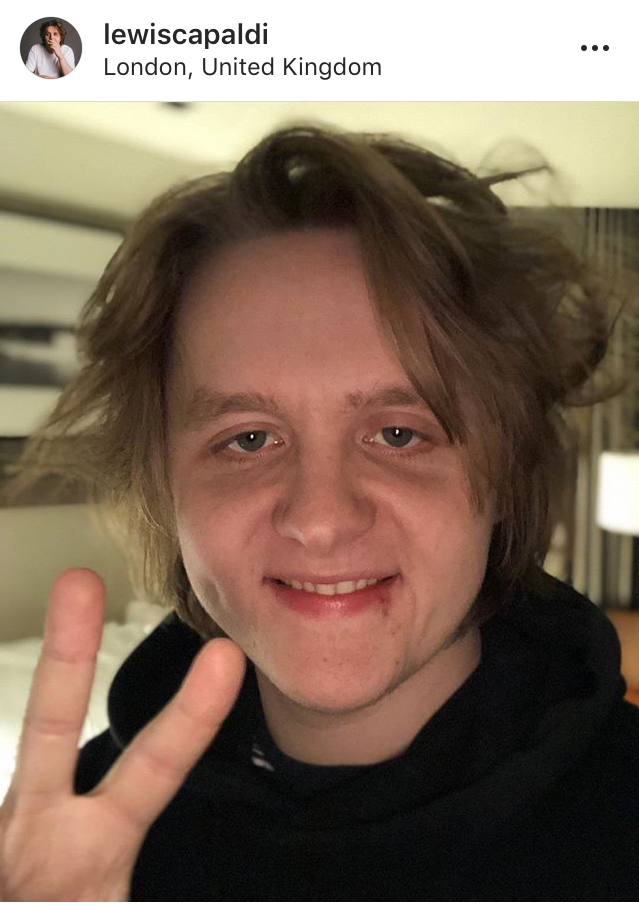 I would watch that movie.
3. He Was Born In Glasgow And Grew Up Just Outside It
As though the accent wasn't a dead giveaway, yep Lewis is Scottish.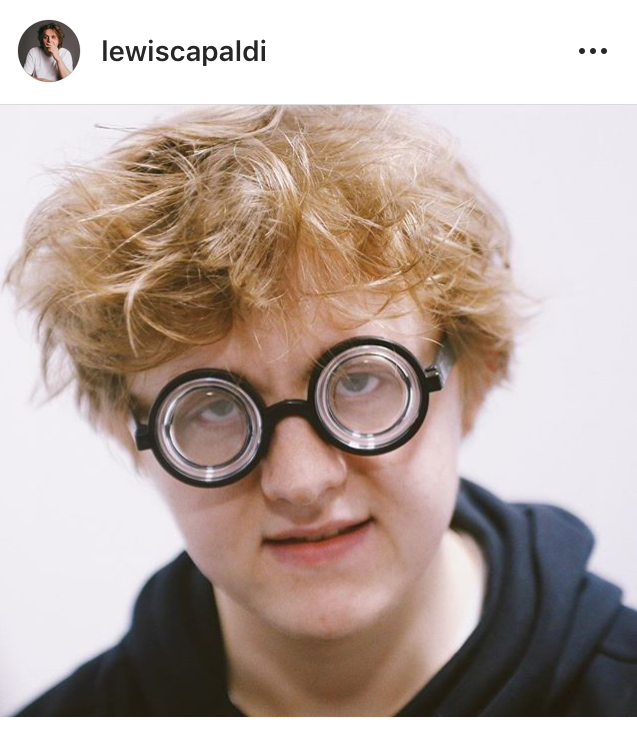 He's admitted that the place he grew up, Barrhead, was a little quiet with not much to do, though.
4. Lewis Has Admitted That He's A Complete Oversharer
Of the bowel movement variety, not even about his feelings and stuff.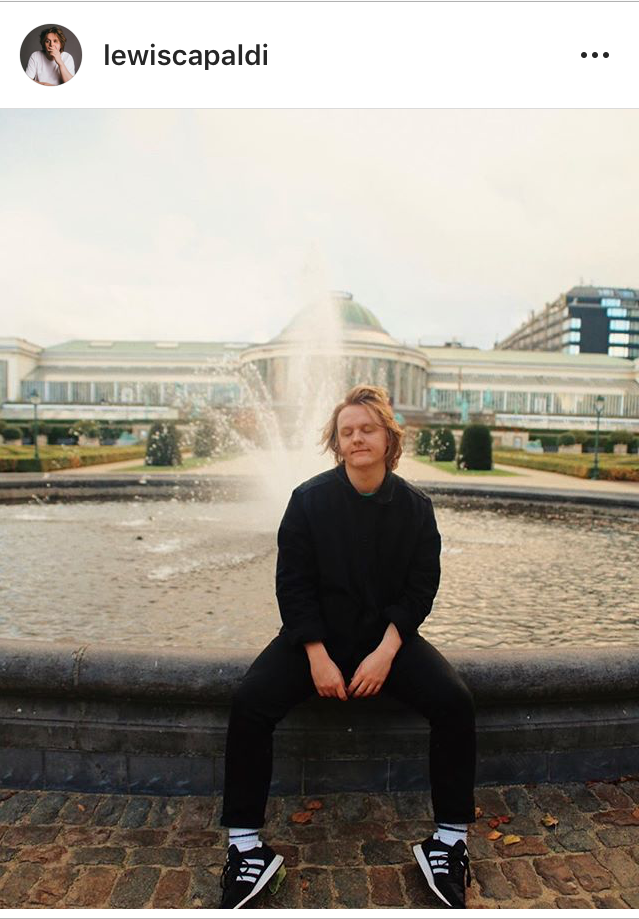 He can't seem to stop telling people about his toilet habits.
5. … And He's Mentioned His Bowels At Least Once In EVERY Radio Interview He's Done
I'm sure that's what the producers had in mind when they invited him on to the show.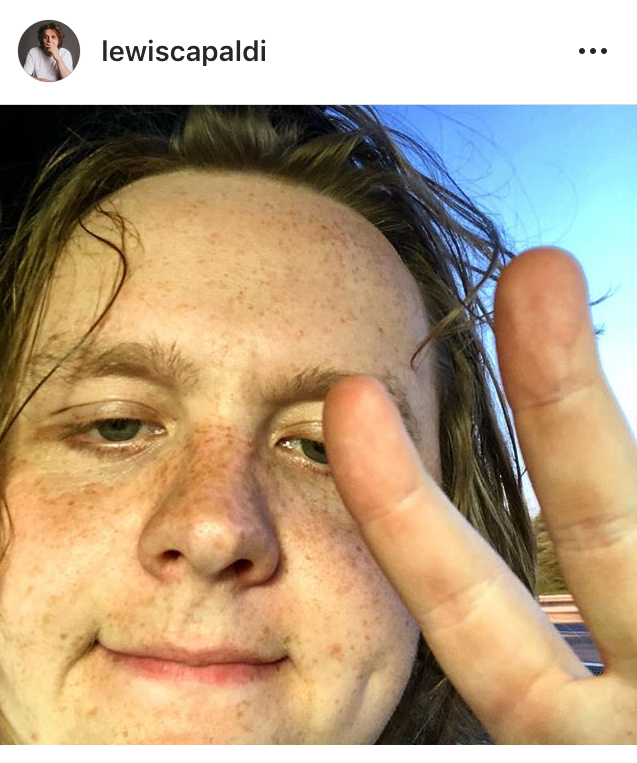 Nothing promotes your music like a bathroom routine, right?
6. Infact, He Had An ENTIRE Interview In Amsterdam Based Only On His Bowel Movements
Even when Lewis tried to steer the conversation away to his new album, the hosts just couldn't get enough of his toilet habits.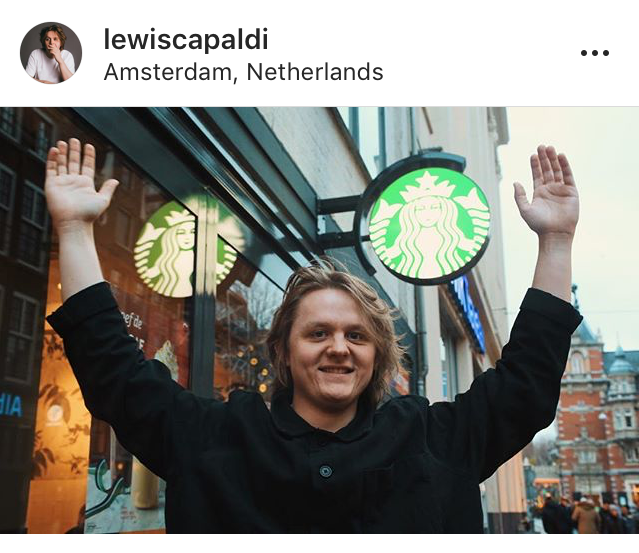 Seriously, the entire interview was about that.
7. His Favourite Album At The Minute Is Damn By Kendrick Lamar
He's admitted that he thinks the artist and his album is incredible.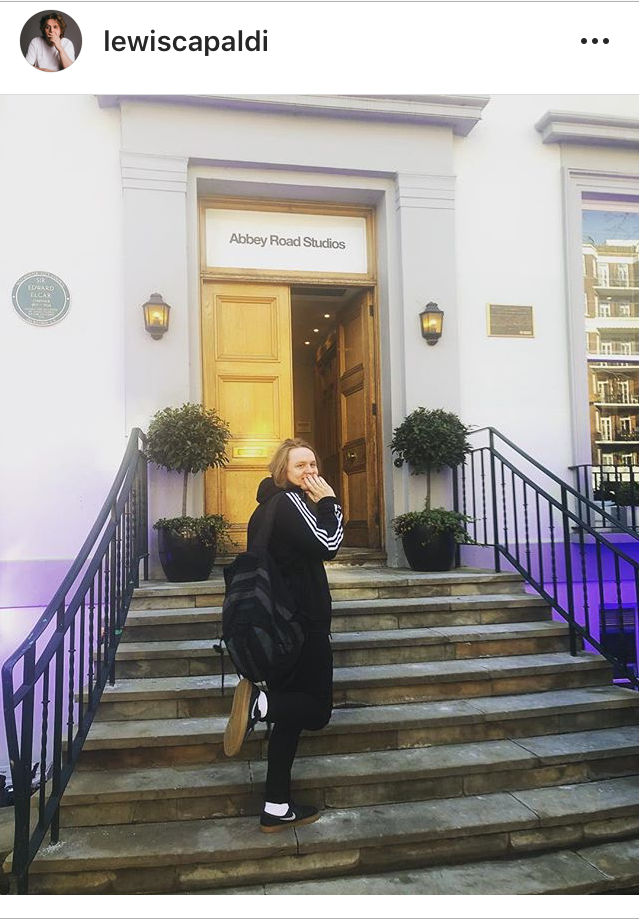 And he doesn't think there's a single bad song on it.
8. Lewis Once Laughed In The Face Of An Old Lady At The Supermarket
You know when people mumble things and you're not quite sure what they said so you politely laugh and walk away?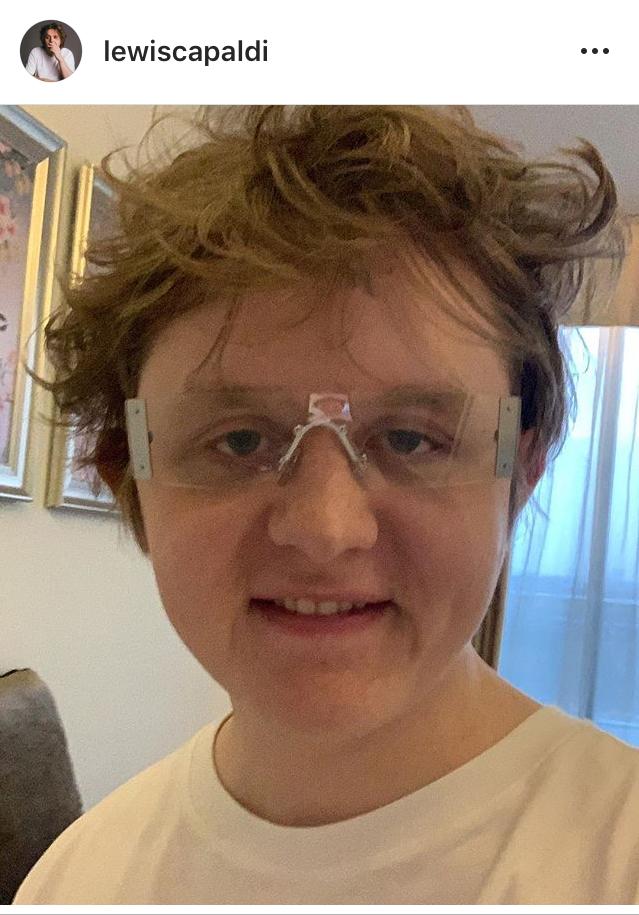 Well, this is exactly what happened to Lewis when an old lady asked him to put her trolley away for her – which he only realised after he'd laughed in her face.
9. He NEVER Expected To Have A Top 100 Single
He didn't expect big things for himself, and has been overwhelmed by the response to his music.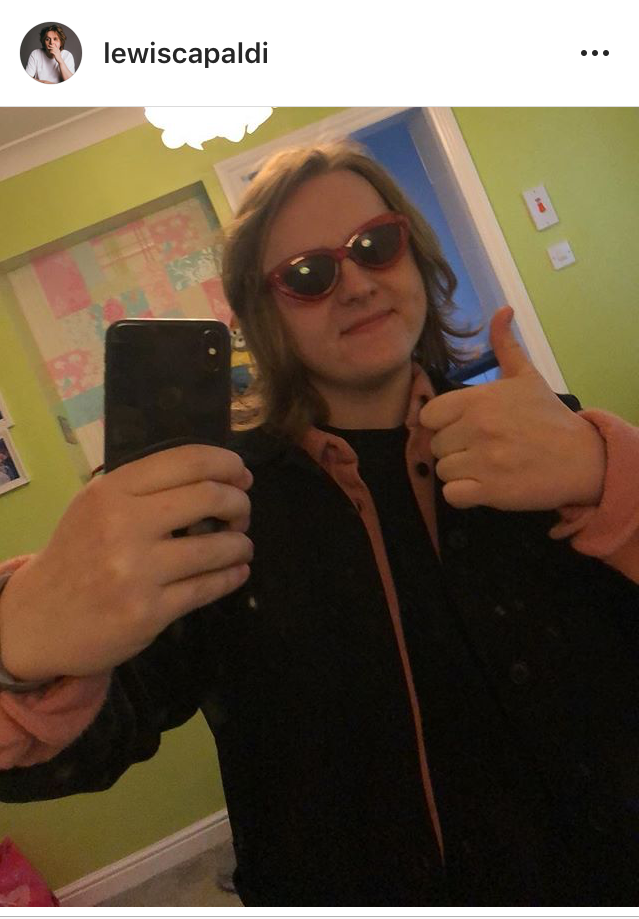 Seriously, how could he not know that he was that good?
10. His Hit Single Somebody You Loved Isn't About A Relationship
Lewis wanted the song to be about somebody – anybody – you've loved, a family member, or a friend perhaps.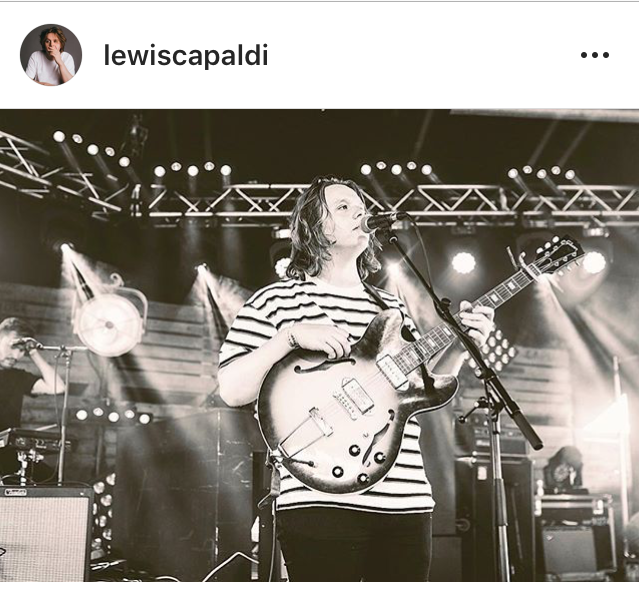 He didn't want it to be about a straight-forward relationship.
11. Actor Peter Capaldi Is Lewis's Second Cousin
When you first heard the name, you probably thought there was something familiar, right? Peter also appears in the video to Lewis's song Somebody You Loved.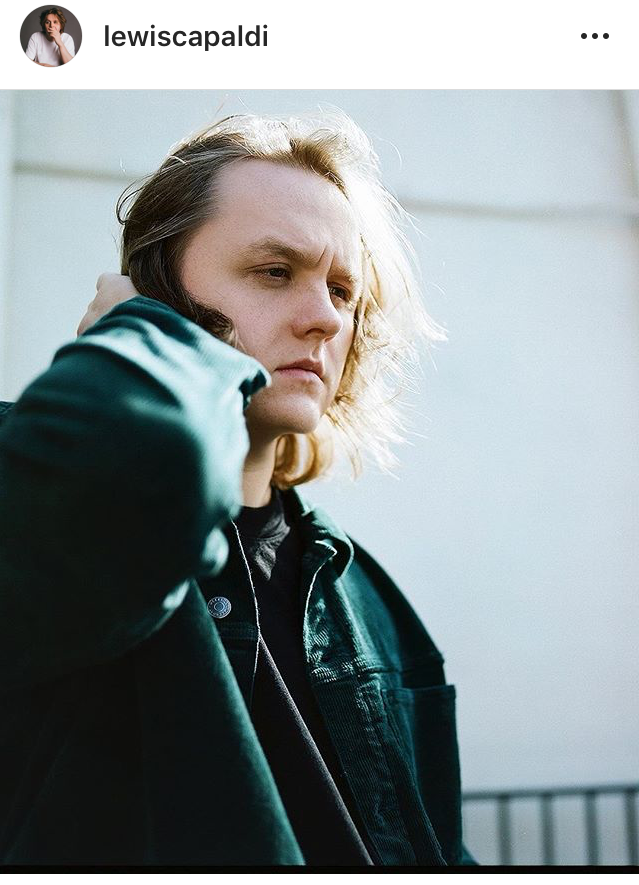 Being related to a famous actor and Doctor Who star is pretty darn cool.
12. Capaldi Learned To Play The Guitar At The Age Of 9
It's always best to start an instrument early, and Lewis is no different.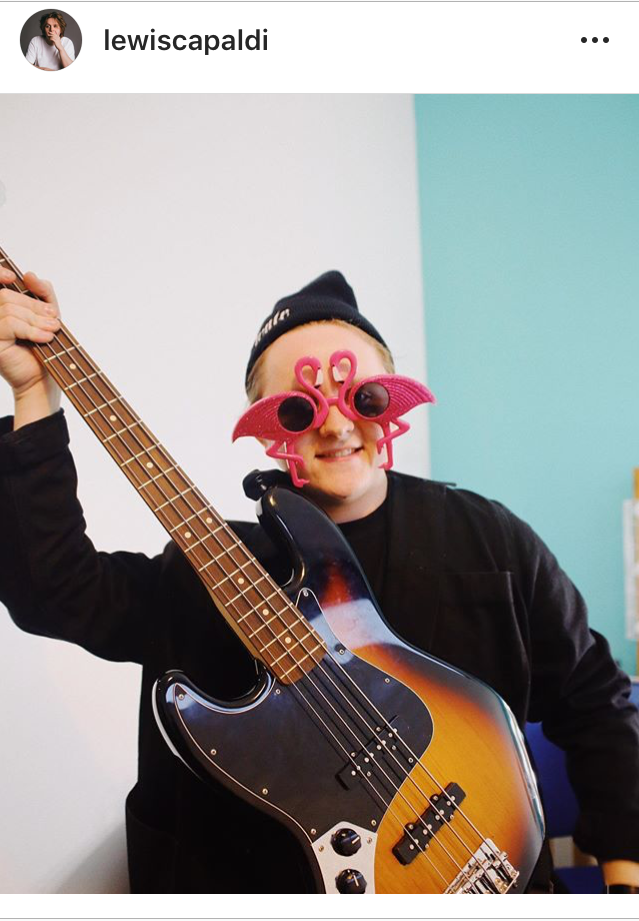 He knew he wanted a career in music from a young age.
13. He Started His Music Career Singing In Pubs At The Age Of 12
I can't imagine his voice had its gravelly quality at such a young age, but I'm sure it still sounded good.
And with three years' of guitar playing under his belt by this point, he's good to go.
14. He Gained Fame After Uploading Videos Of Himself Singing In His Bedroom
We've all done it, but it works better when you can actually sing.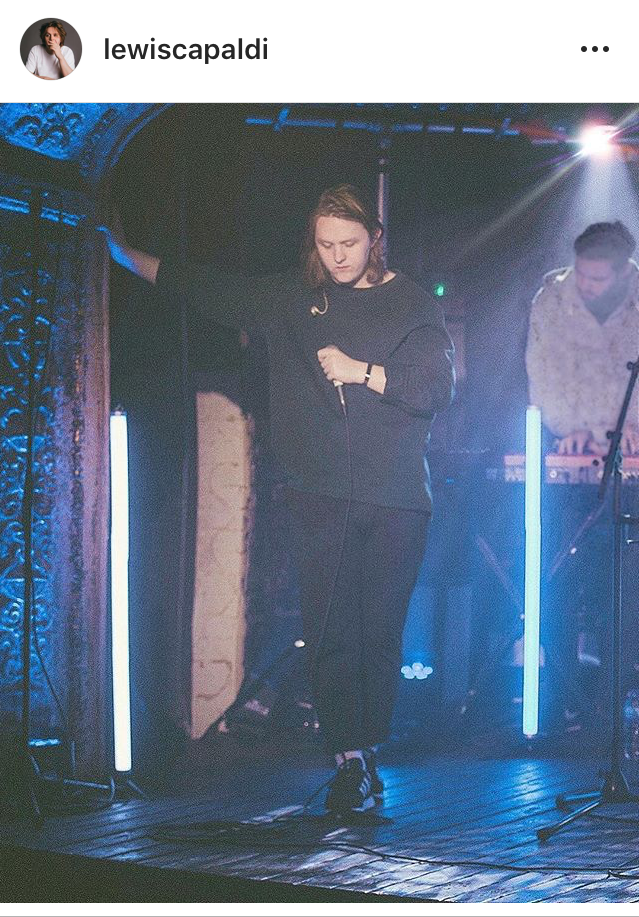 The power of the internet, eh?
15. He's Also A Distant Relative Of A Nuclear Physicist
As if actor Peter Capaldi wasn't enough, he's related to Joseph Capaldi, the physicist responsible for work on the Higgs Boson Project (which is a big deal in science circles).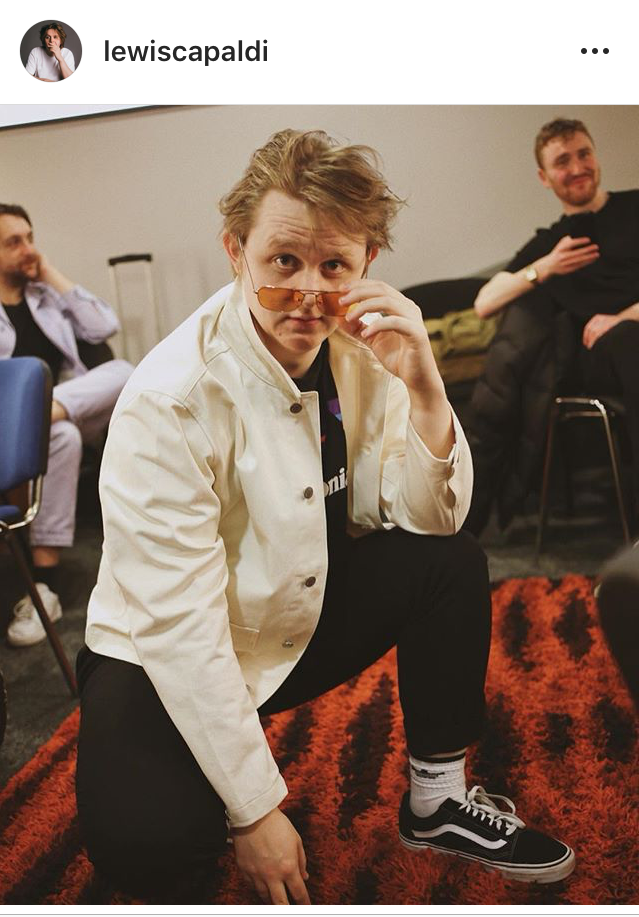 This guy's got good genes.
16. His First Memory Of Music Was Singing Karaoke On Holiday In France
He remembered the machine having Queen classics and he chose We Are The Champions and blew the place away, obviously.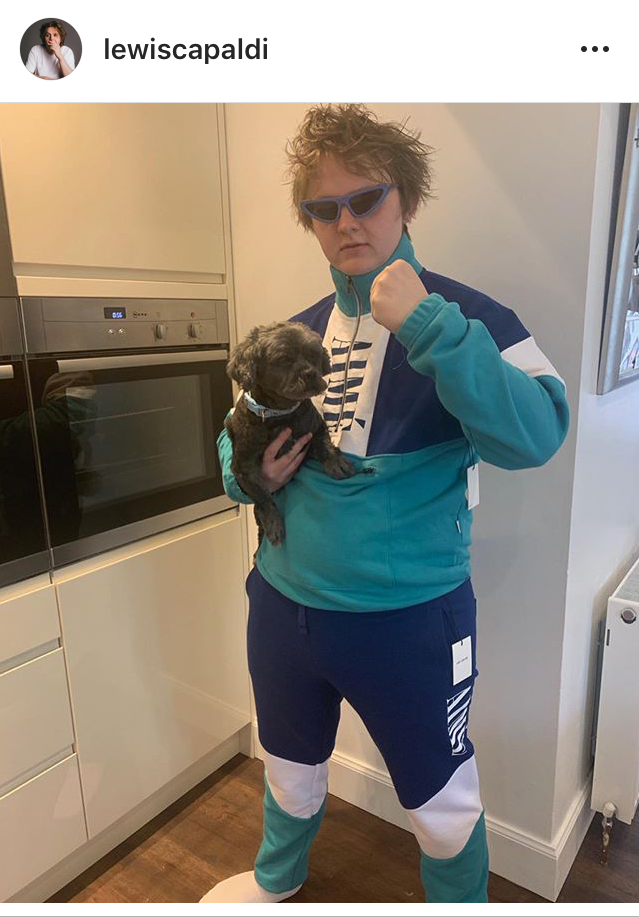 Karaoke is always more fun when you can sing.
17. In School, He Was Known As "The Wee, Chubby Boy Who Sang Songs"
There are worse things to be called in school, to be fair.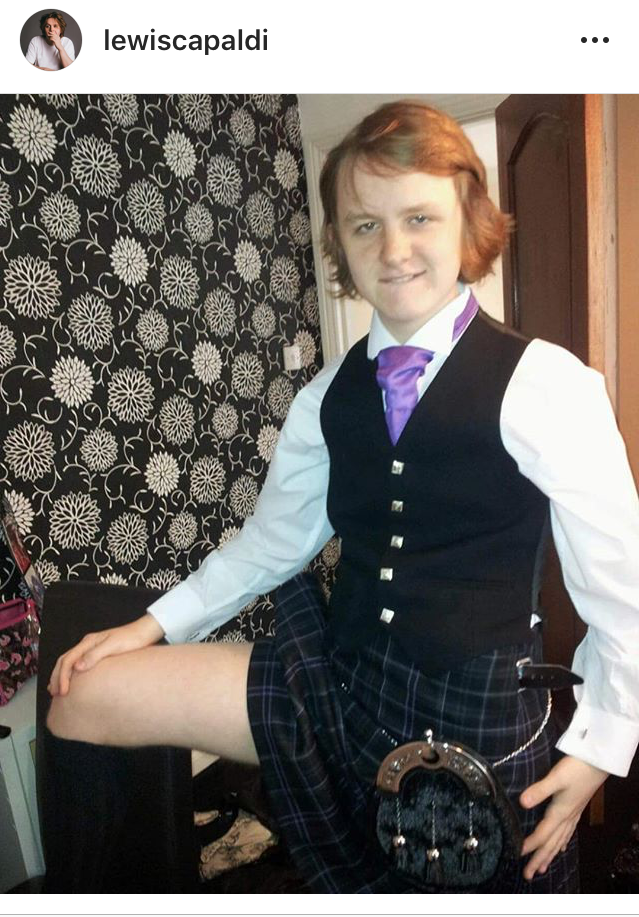 He was already garnering a reputation as a music prodigy.
18. He Would Cringe When He Looks Back At Songs He Wrote When He Was 14
If you ever kept a journal at a young age, you know the sort of stupid things you wrote in there – and writing songs is no different.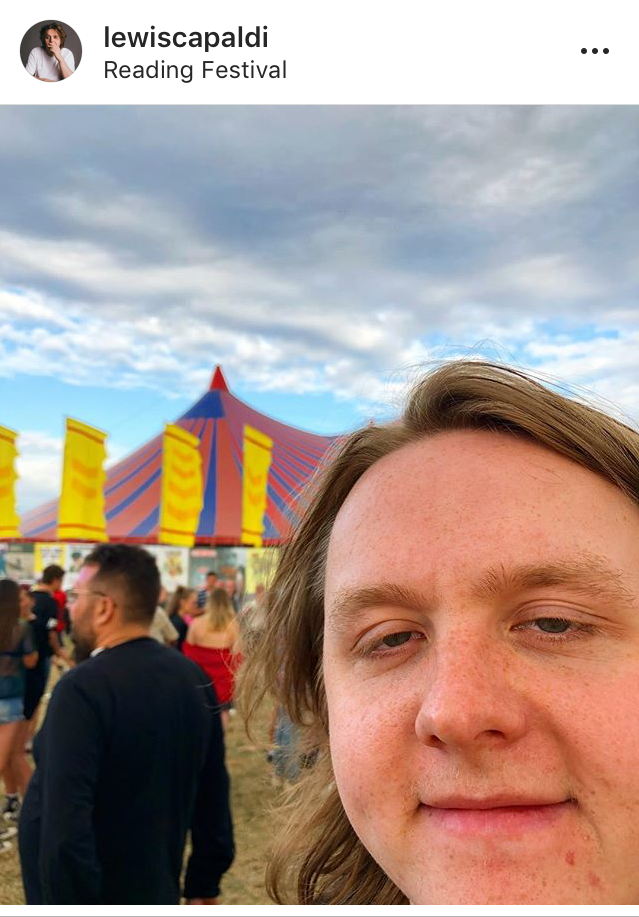 Capaldi wrote songs about going out drinking and going out with girls – which actually doesn't sound that stupid, to be honest.
19. Artist Paolo Nutini Was A MASSIVE Influence On Capaldi Growing Up
All musicians have their muses, and Lewis has admitted that Nutini's music blew him away and inspired him to make pop music.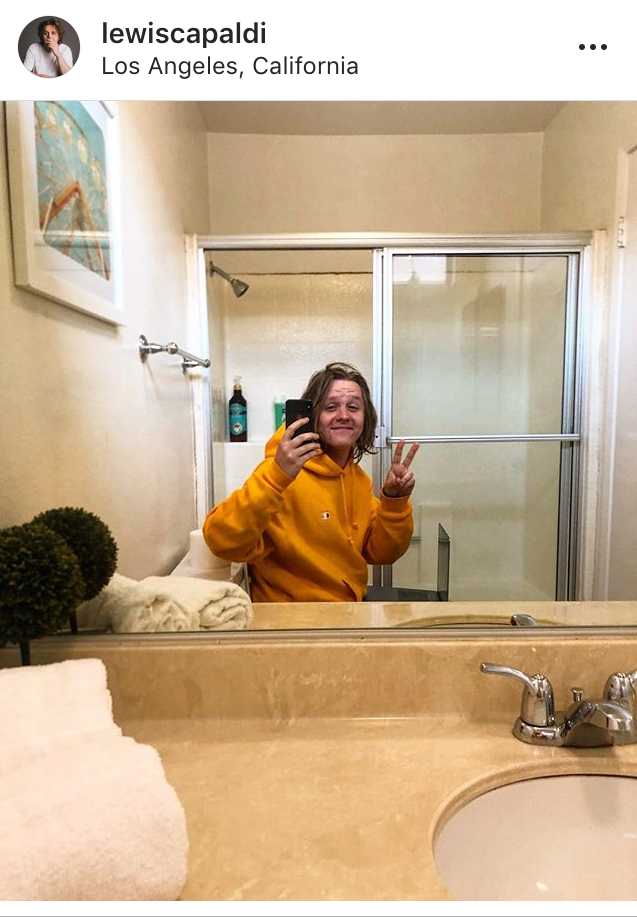 He thought Paolo's songs were "cool".
20. During Capaldi's First Gig In Ireland, He Expected The Tent To Be Empty
He didn't have any hope that anybody would show up to listen to him.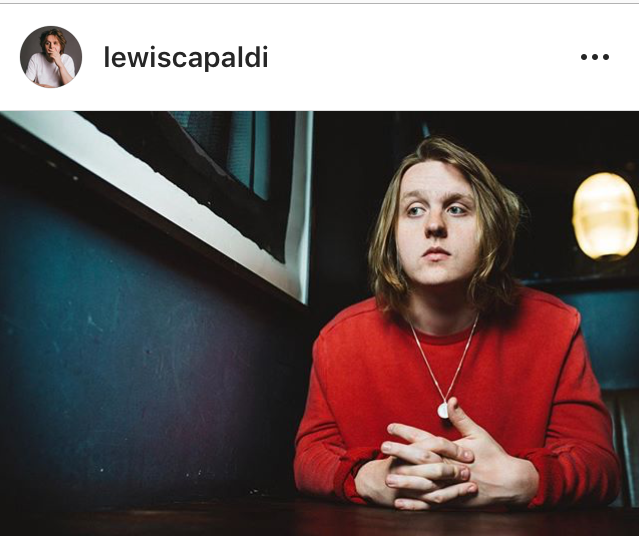 Turned out, the tent was jam-packed and every person sang Lewis's songs back to him.
21. Capaldi Has Admitted That He Chose To Do Music Because He's "S**t At Everything Else"
As far as career reasons go, that's probably the best one.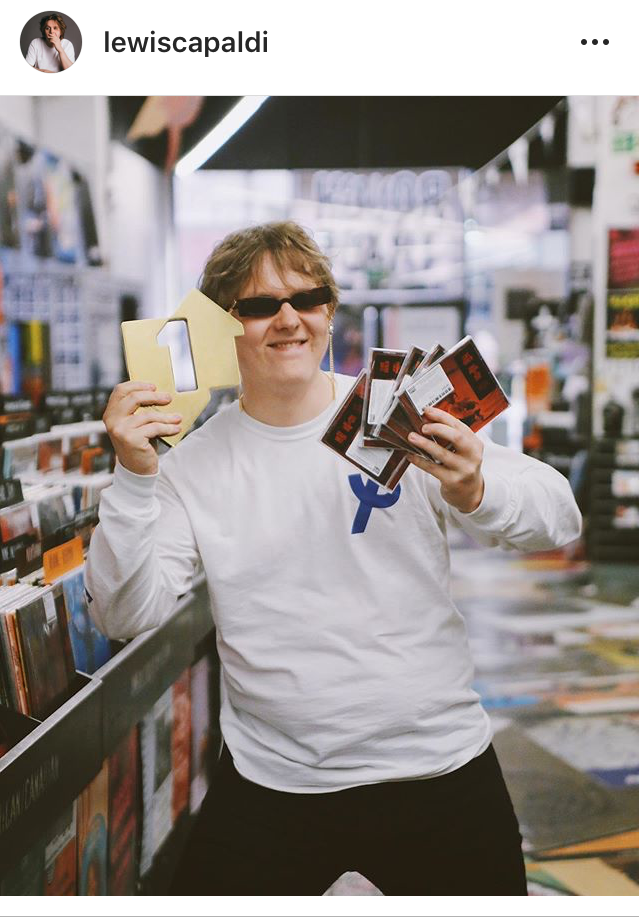 He loves music and couldn't imagine doing anything else.
22. His Middle Name Is Marc
Because every superstar has a cool middle name, right?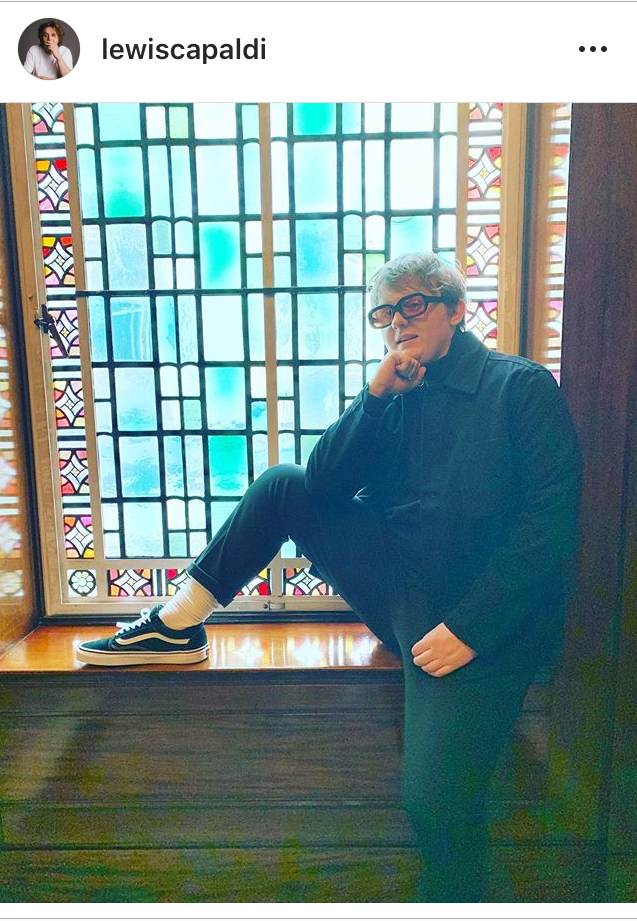 And Lewis is no different.
23. He Is Actually Of Italian Ancestry
Not only is he Scottish, but he has Italy running through his veins too.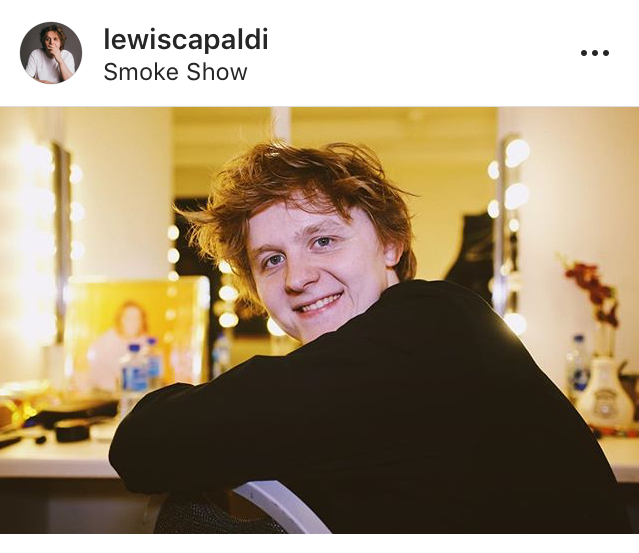 Who would've thought it?
24. Capaldi Has A Sister And Two Older Brothers
He must've had a great audience singing his songs growing up, then.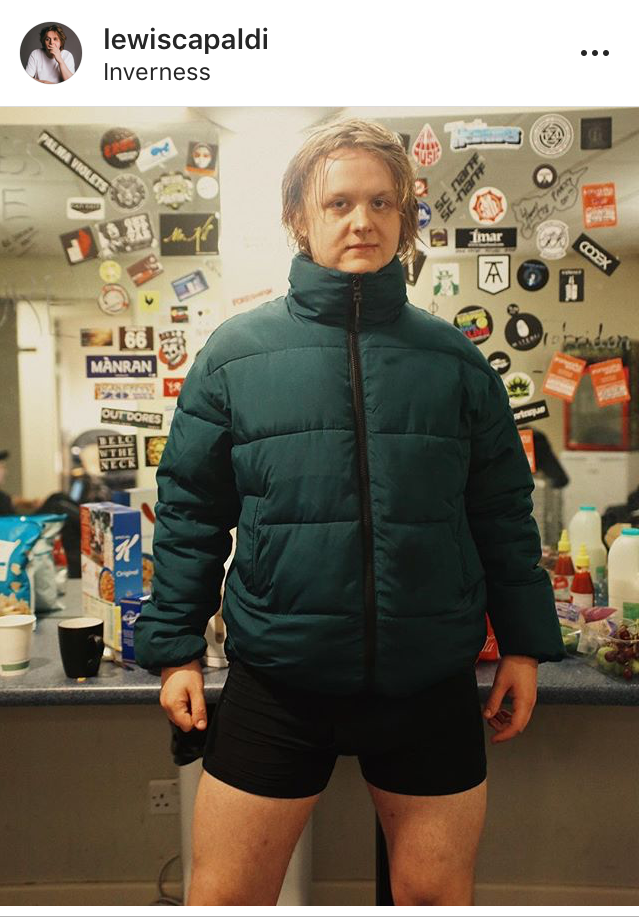 Unless they were the annoying sibling kind of folk.
25. Lewis Pees In The Shower. A Lot.
Which makes sense from the guy who always talks openly about his bowel movements.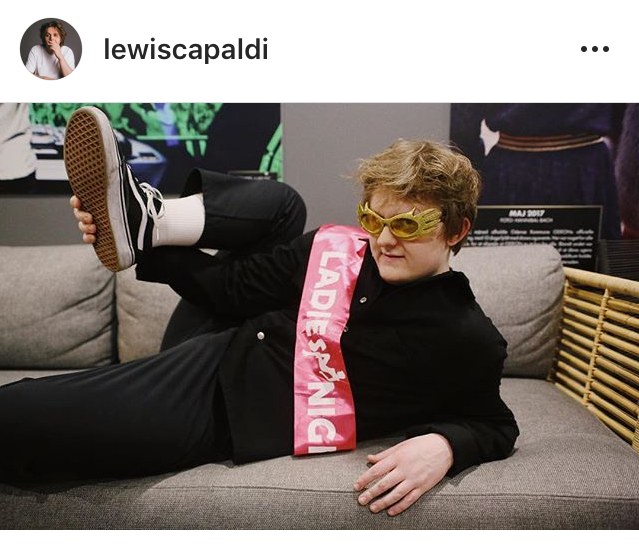 But hey – who hasn't, right?
26. Capaldi Has Written An Entire Album About Someone To Win Their Heart… But It Didn't Work
The Scot admitted the person in question never called him back.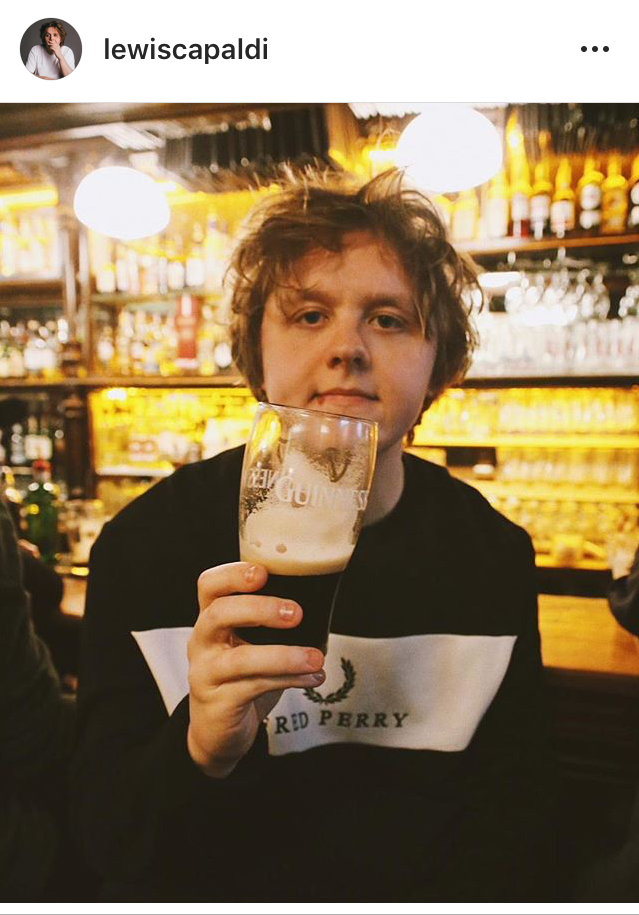 But he got some award-winning music out of it, so who's the real winner here?
27. His Worst Habit Is Putting His Finger In His Belly Button… And Then Sniffing It
Capaldi's excuse for this is that it's apparently a good gauge for how bad you smell.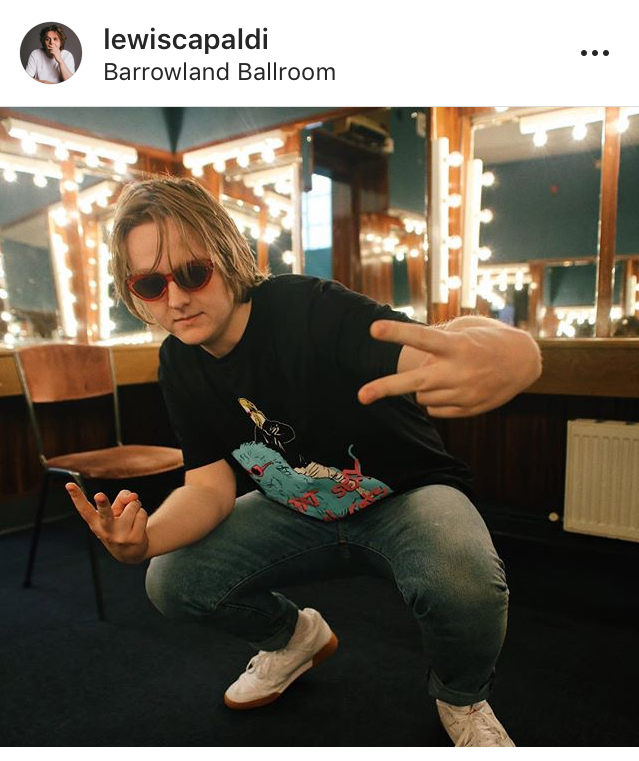 But surely if you smelled that bad, it'd just be in the air anyway – and not in your belly button?
28. Capaldi Lost His Virginity At A Very Young Age
There hasn't been an official age on record for this, but in a recent interview where Lewis was asked this question, his answered was bleeped out and the interviewer looked horrified.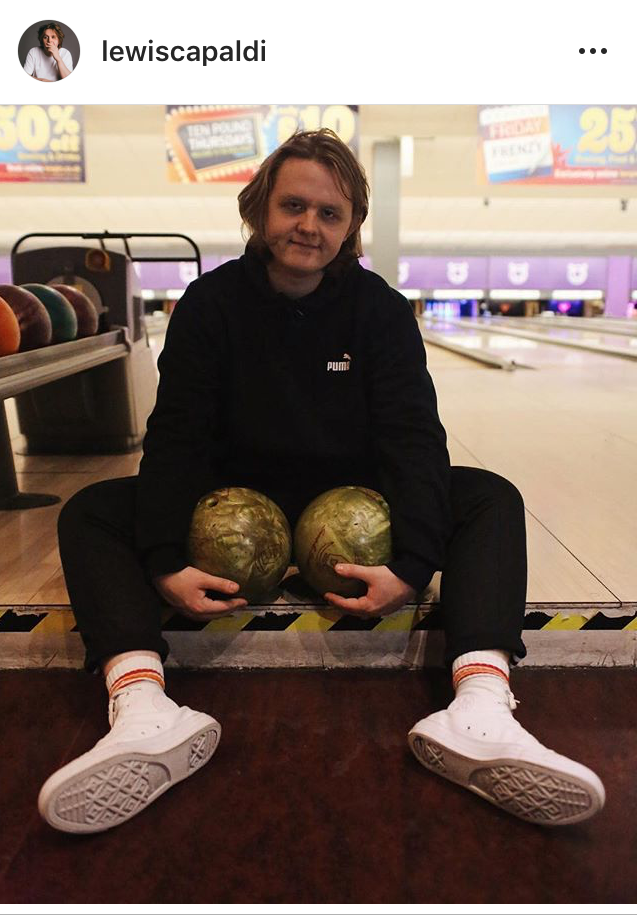 We can only deduce that this means it was shockingly young – too shocking to allow on air, apparently.
29. If He Had To Punch A Famous Person, Lewis Would Punch Anthony Joshua
I don't think a professional boxer is the right way to go with that question, Lewis.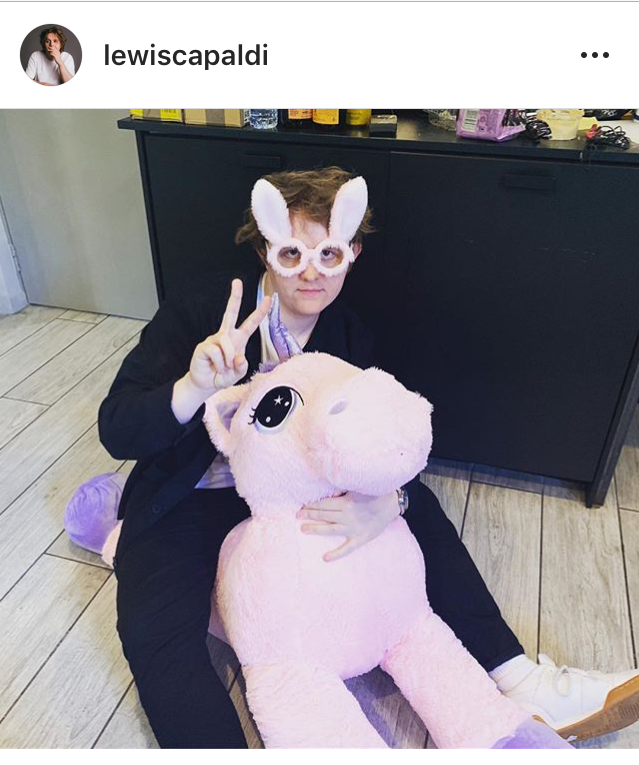 Setting yourself up for a fail there, mate.
30. He's On Tinder
Yep ladies, that's right.
His profile states that he has one dog, and he's very good at fighting. Which may or may not be true, but I'm inclined to believe about the dog.