Entertainment
Phil Foden Mum: Who Is Claire Foden?
Phil Foden Mum: Who Is Claire Foden?
Phil Foden's mum Claire Foden was recently caught up in a horrible brawl, but who is she and what do we know about her?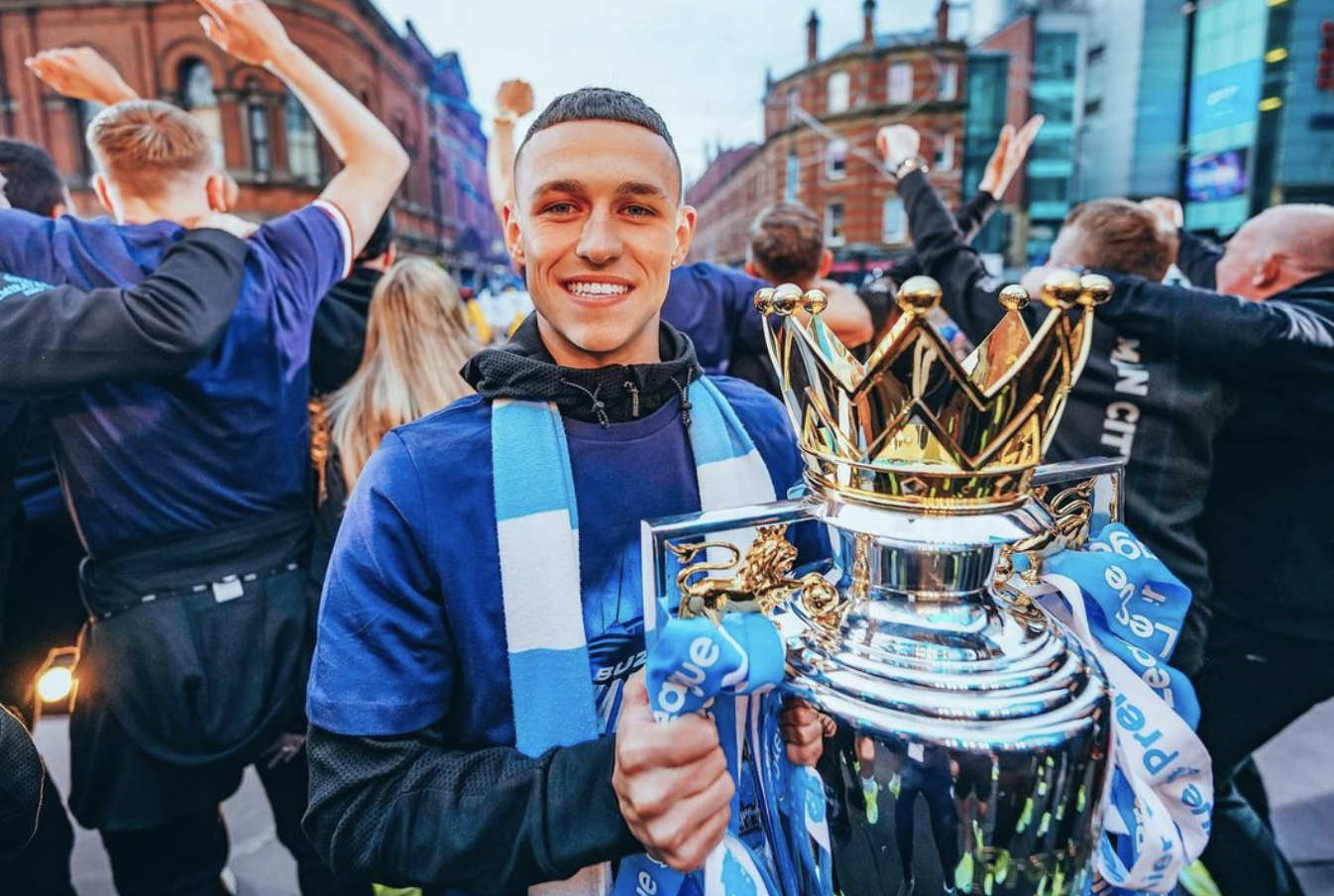 Phil Foden:
Phil Foden shot to fame after his football career took off at a crazy young age.
Foden is an English professional footballer who plays as a midfielder for Premier League club Manchester City.
He also plays for the England national team and is considered one of the best young players in the world.
To list some of his many impressive attributes, Foden is estimated to be worth a staggering £100million.
If that's not impressive enough, Foden has three Premier Leagues, three Carabao Cups and a Community Shield in his medal collection.
He was an FA Youth Cup final runner-up in 2016-17 and was awarded his first England cap in September 2020.
Between 2020 and 2021, Foden was a key first team member with 50 appearances and 16 goals.
In 2021, the footballer was also voted the PFA Young Player of the Year.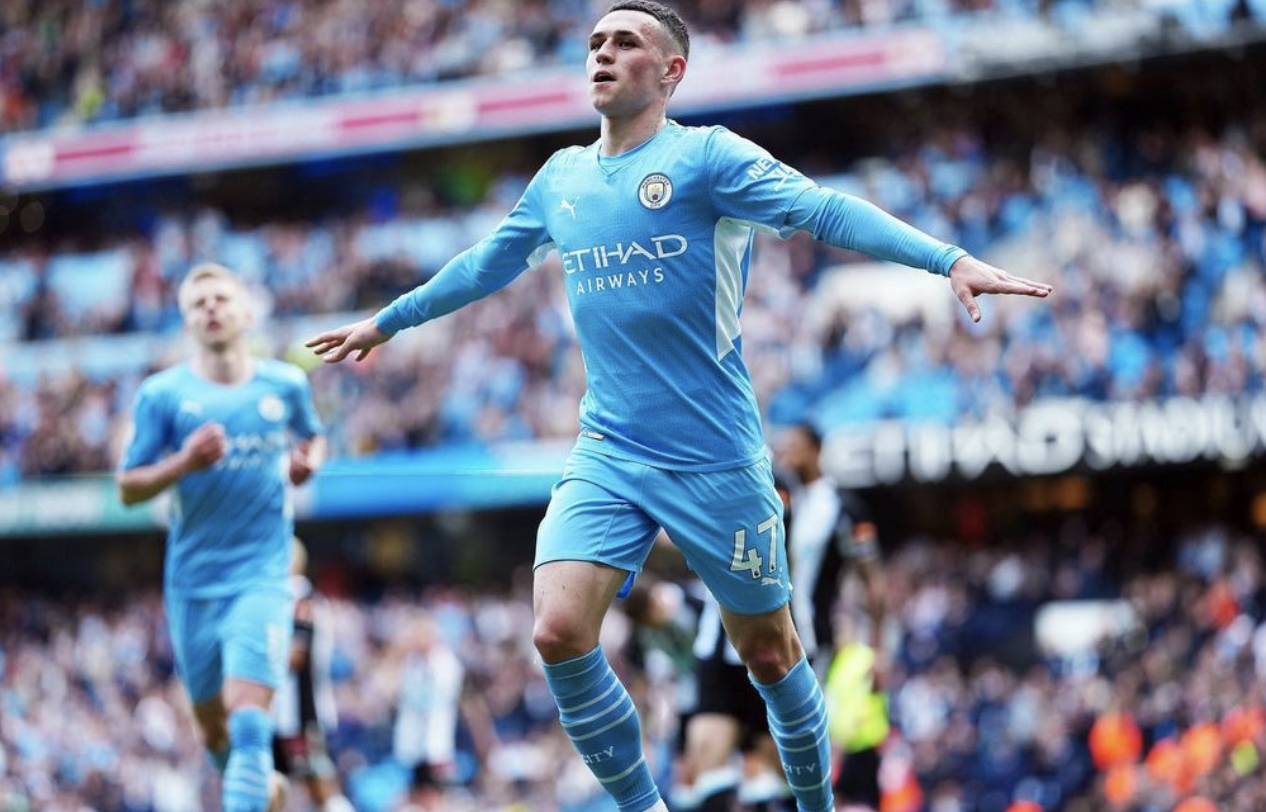 Phil Foden family:
Family means everything to 22-year-old England star Phil Foden, and he often credits them for his success.
The midfielder became a dad at just 18-years-old and is clearly very family orientated.
Phil welcomed his son Ronnie in January 2019 with long-term girlfriend Rebecca Cooke.
He even admitted he shed a tear when his son arrived when speaking to Manchester City's official website.
He said: "I was there for the birth, I walked out of the room, gave it a little tear and then went back in like nothing happened."
Phil also spoils his parents Phil Foden Sr. and Claire Foden.
Just a few months before he penned a £30,000-per-week deal that ties him to the Etihad till 2024 in 2018, he splashed £2million a home for his parents.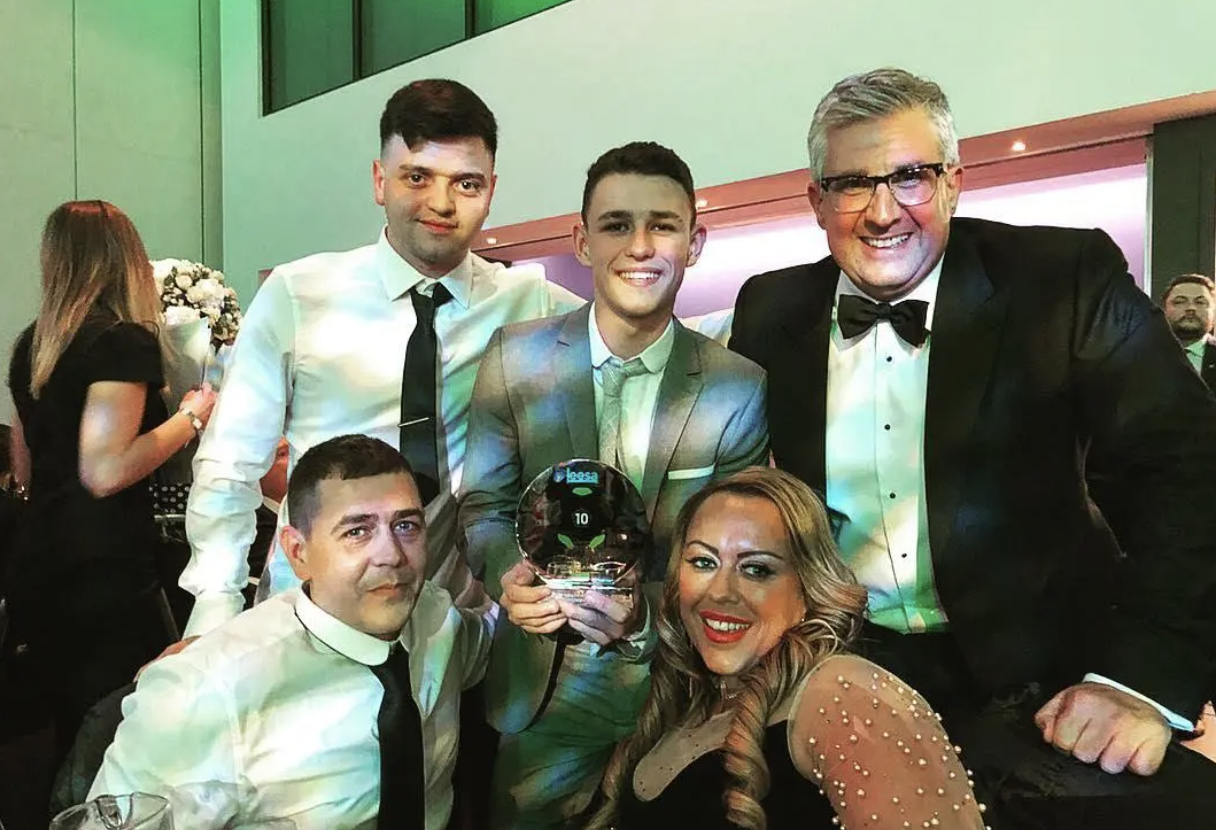 Phil Foden parents:
Phil Foden has a very close relationship with both of his parents.
He learned many things from his dad, being just six years old when Phil Foden Sr. introduced him to angling.
The two often spend their free time fishing and traveling.
Professionally, Phil Foden Snr. works in the Metropolitan Borough of Stockport.
According to Phil, his dad is a big supporter of Manchester United.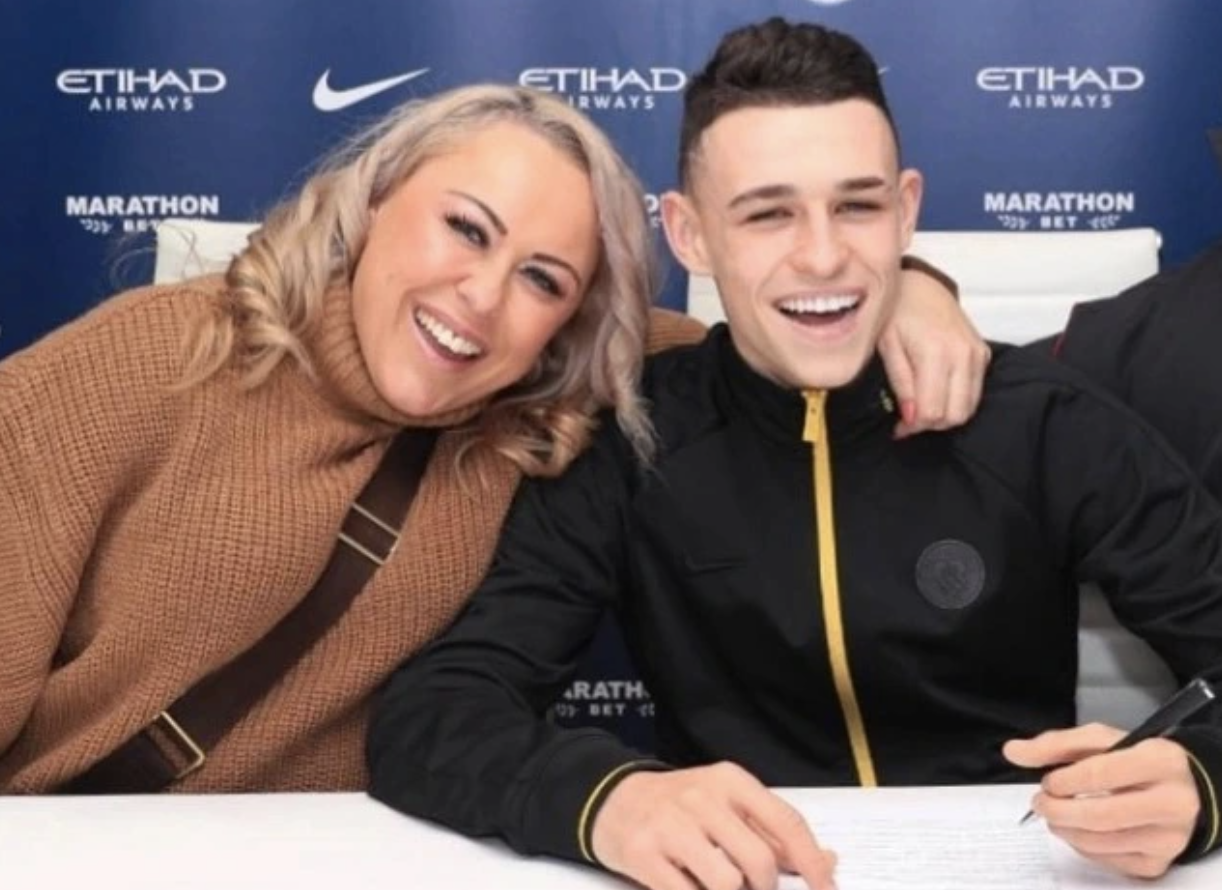 Claire Foden:
The England star is also very close to his mother Claire Foden.
Phil's mum is the one who guided the young star's football career, with Phil joining Manchester City Academy at the young age of seven.
Claire is widely credited with keeping him grounded following his massive career success.
She once told the Telegraph: "He was the cheapest kid ever. Just get him a wind ball and he'd be happy. He didn't care about anything else. No games, no toys, nothing, just a football."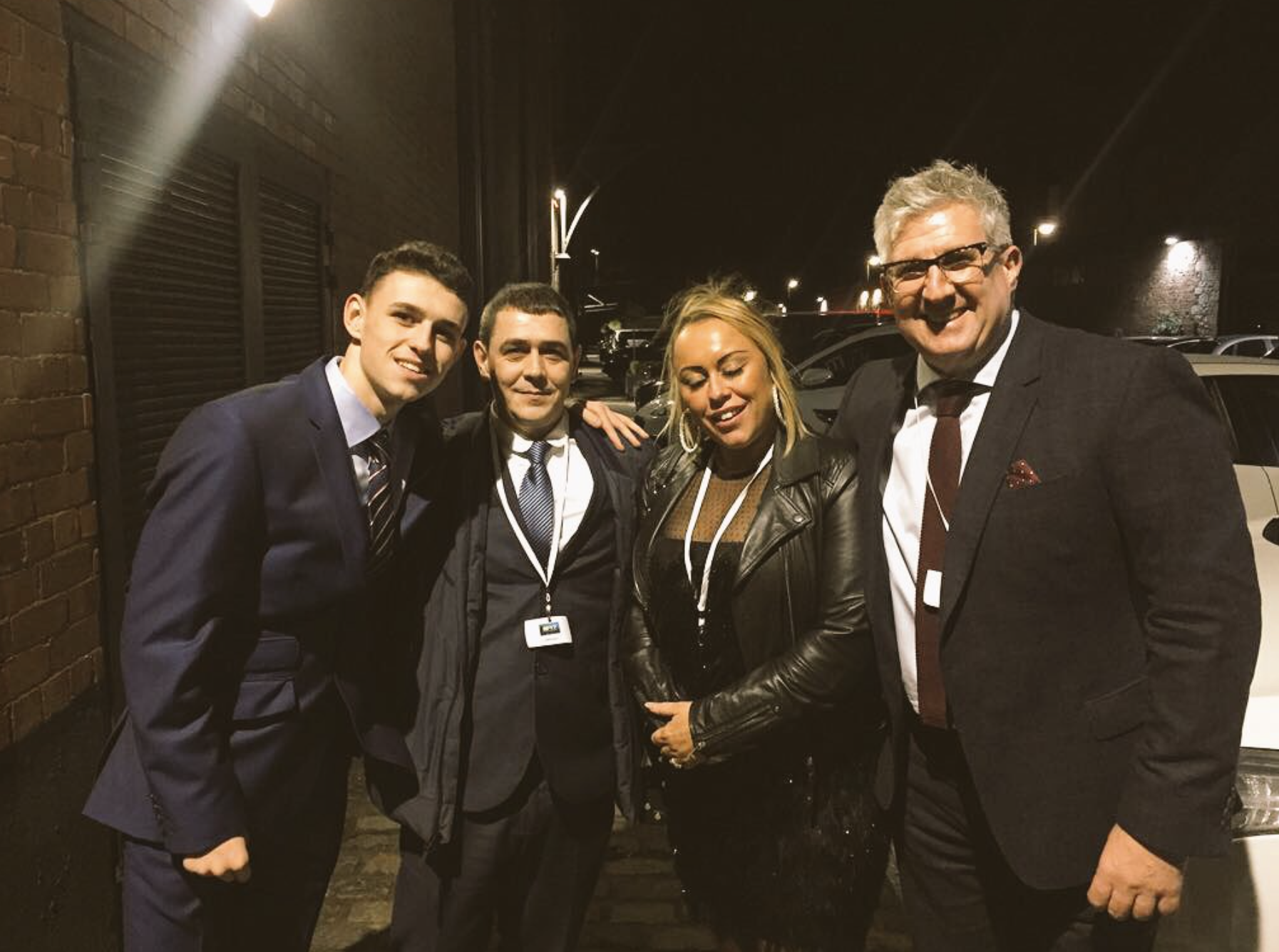 Claire Foden punched in brawl:
Though little has been known about Phil's mother Claire, the mum of two was recently involved in a nasty scuffle.
Back in February, Phil Foden was caught up in violence at the AO Arena in Manchester as Kell Brook fought Amir Khan on a Saturday night.
Foden was one of many big names seen at the event.
The England star had showed up after Manchester City 's 3-2 defeat at home to Tottenham Hotspur earlier that evening.
Footage shared on social media appeared to show Foden being hounded by a group of men as he escaped into an executive box.
His girlfriend, Rebecca Cooke, turns and shouts, "who are you calling a c***?" Before they walk into the private area.
Moments later a woman, who appears to be his mum, Claire, 41, emerges to confront the group asking "who's calling him?" Before telling them "f*** off now, you p****".
The situation then escalates as she pushes one of the men and he responds by punching her in the face.
Several punches are then thrown as a massive physical fight breaks out among those in the area.
Phil Foden can be seen re-emerging from the room but plays no further part in the fighting.
Girlfriend Rebecca also stands away but appears to be heard shouting "Claire!"
The situation eventually calms down and those involved flee the scene, with one man appearing to launch a fire extinguisher in their direction.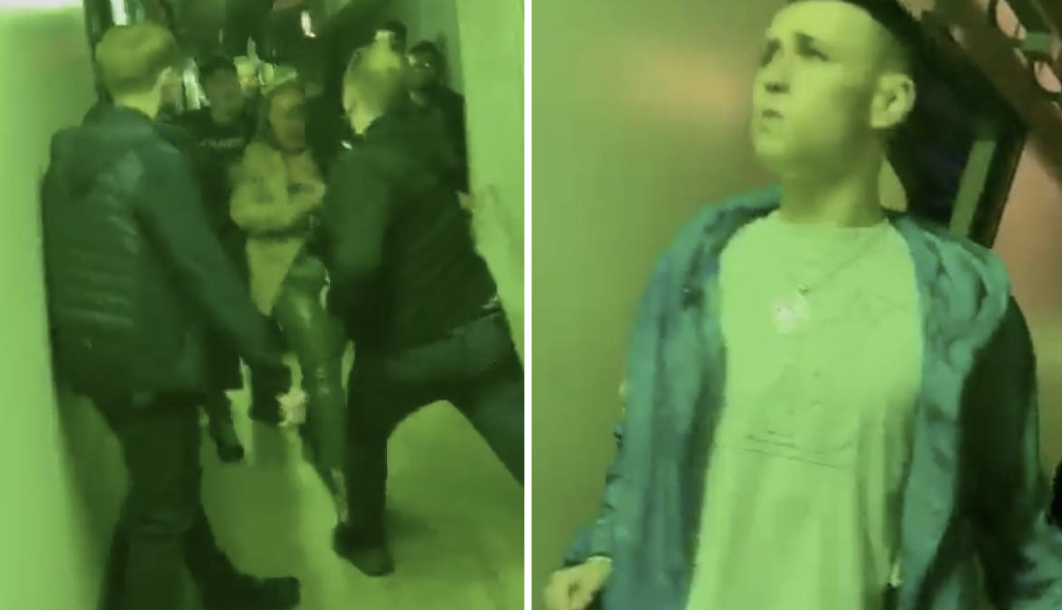 The aftermath:

A Greater Manchester Police spokesperson said at the time: "GMP are aware of a video circulating on social media showing a disturbance at the AO arena last night (February 19, 2022). We are conducting some further enquiries into the circumstances surrounding the incident."

A spokesman for the AO Manchester Arena said: "We are aware of an altercation that took place at the end of the evening as guests were leaving the arena. Venue security were on hand and no one requested medical assistance."
Manchester City also released their own statement.
The statement read: "The club is aware of a video which has circulated on social media showing Phil Foden and his family being harassed and abused. We are shocked and appalled about the nature of the abuse and ensuing assault on one of Phil's family member. We will continue to give Phil and his family all the support and assistance they need."