News
Jennifer Garner Boyfriend: John Miller An Old Flame
Jennifer Garner Boyfriend: John Miller An Old Flame
Jennifer Garner boyfriend, who is she with now? Let's take a look at her current love life and what went on with her previous relationships…
View this post on Instagram
Jennifer Garner's Boyfriend John Miller
It appears that Garner is currently back with an Ex, John Miller. Miller is the CEO of Cali Burger. A source told Us Weekly that:
"Jen and John are back on"
and that the relationship "started up a few weeks ago."
The CEO broke up one year earlier during the lockdown. And, he finalized their divorce around a month after it was reported that Jennifer Garner's boyfriend. But perhaps it is still not too serious at the moment as it has been claimed the pair are keeping it casual for the moment and not making it too serious.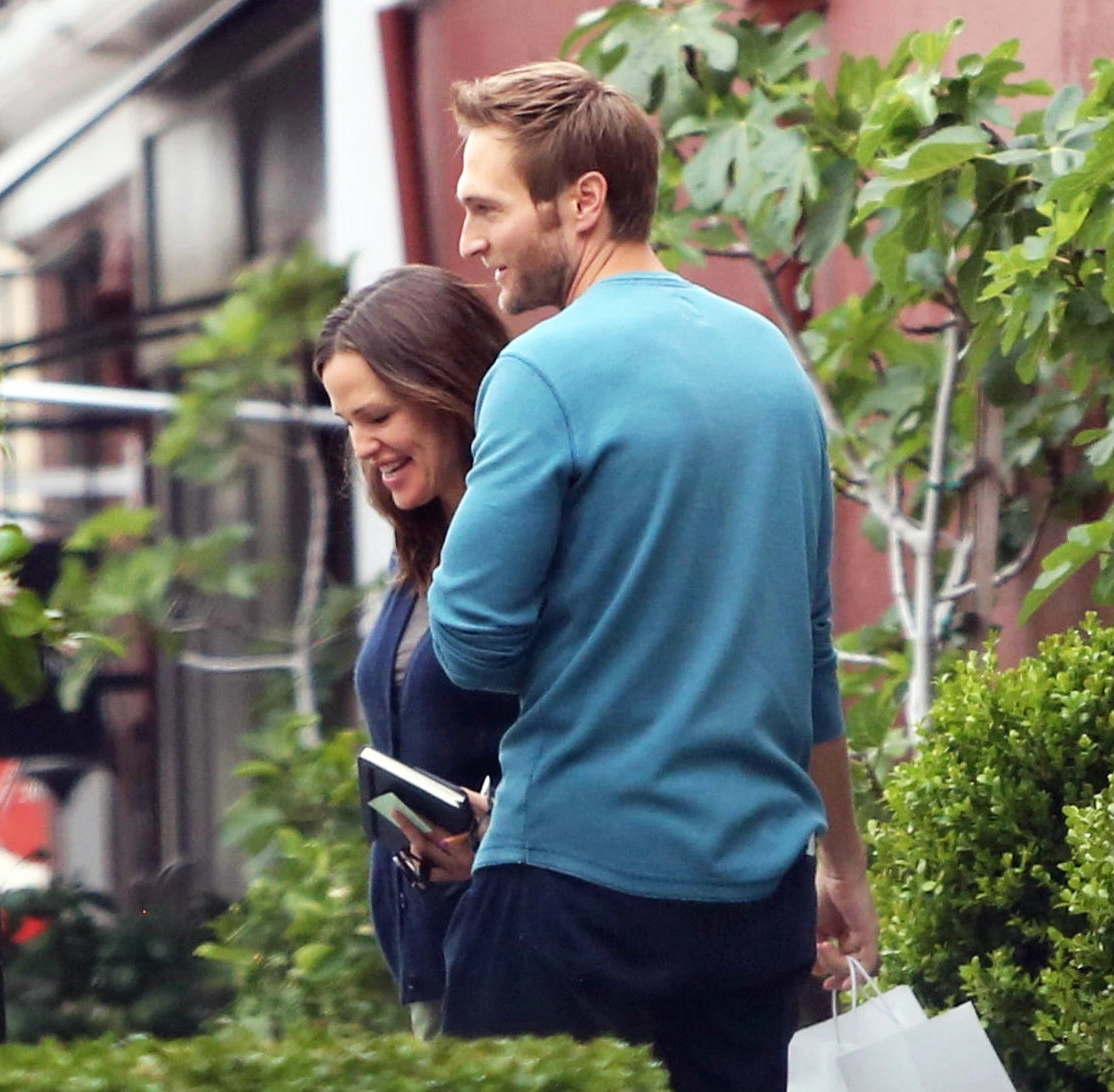 (Image Source/ Digitalwise)
The businessman has two children with his previous wife. And, things turned a bit sour during the divorce when she claimed he had control issues.
But the pair first got together in 2020 and then briefly called it off before rekindling in 2021.
In fact, things seem to be going so strong that there were recent claims that the 13 going on 30 actress was wearing a ring. Fans thought that the pair had got engaged with one another. However, these were just circulating rumors. But we can confirm that the pair are going strong.
Jennifer Garner's Boyfriend Ben Affleck
Jennifer Garner and her boyfriend and husband Ben Affleck were together for a long time, 2005-2018. And, they have three children together. Their eldest daughter is named Violet. She was born on December 1, 2005. Their second child and daughter are named Seraphina Rose Elizabeth. She is 4 years younger and was born on January 6, 2009.
Then, they had their third child, a boy named Samuel. He was born February 2012. He is just 9 years old however he was already shown a flair for acting. The Hollywood actor appeared in the feature film Argo which was directed by their dad.
The Split
Affleck claimed that the couple was not meant to be together. Although they lasted a long time in the end it was time to part. they tried to stay together for the kid but it was still unsuccessful.
In fact, he claims part of the reason for his alcoholism is that he was trapped in a marriage he should not have been in.
He said in fact he would "probably still be drinking" if the couple had stayed together.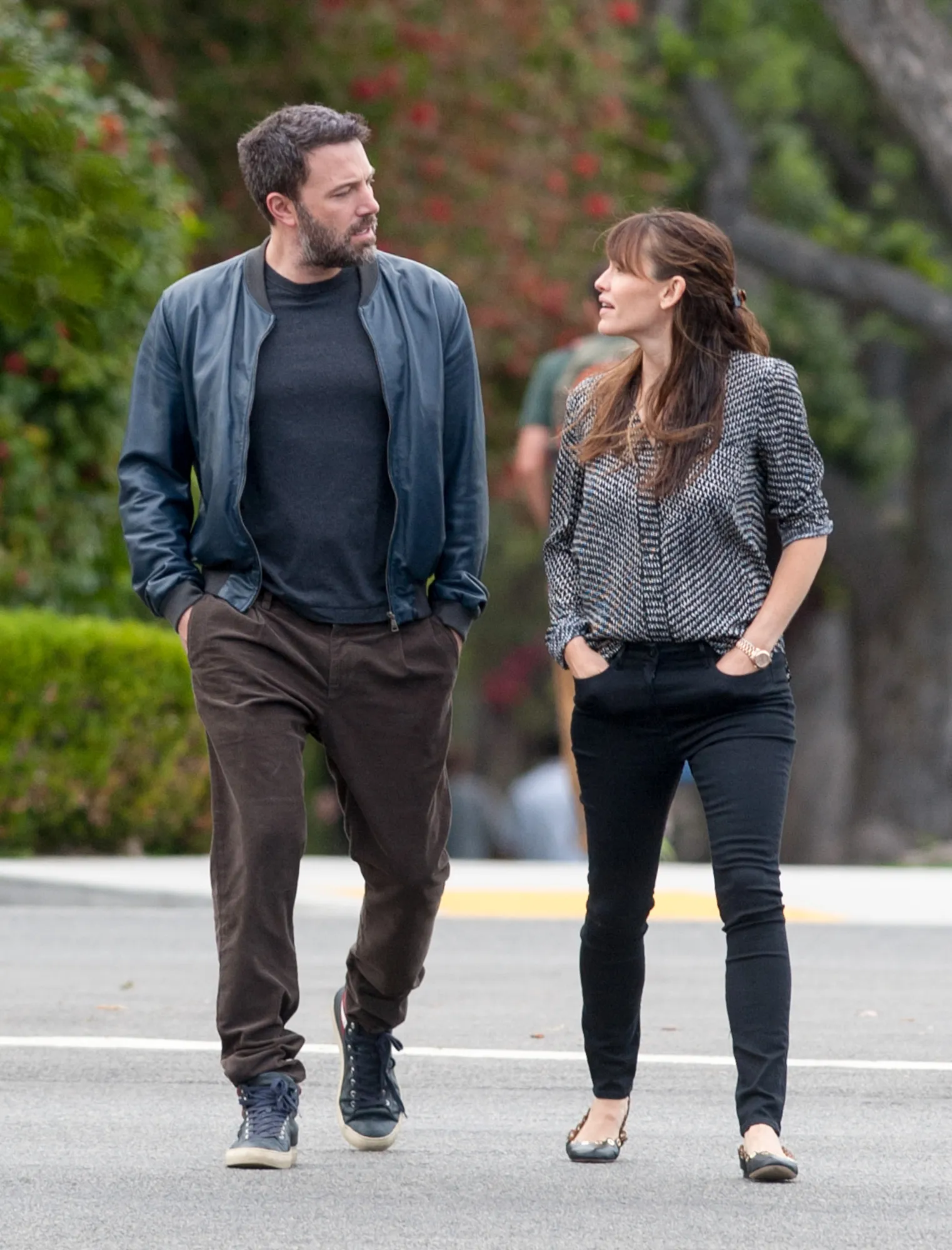 (Image Source/ Vogue)
He continued: "It's part of why I started drinking," "Because I was trapped."
But he clarifies that he does not blame his ex-wife for this and he still loves and respects her. But that the marriage was just not right.
"We had a marriage that didn't work, this happens, with somebody that I love and respect, but to whom I shouldn't be married any longer,"
"Ultimately, we tried. We tried, we tried because we had kids."
He faced intense backlash for his comments. But he defended himself saying his words had been manipulated and he had not been blaming Garner.
"[It] made me out to be the worst, most insensitive, stupid awful guy." Adding, "I would never want my kids to think I would ever say a bad word about their mom."
Despite all this, the pair retain a good co-parenting relationship.
Ben Affleck and Jennifer Lopez
Jennifer Garner's ex-boyfriend Ben Affleck is now dating Jennifer Lopez.
Affleck and Lopez, 52, began dating after playing on-screen love interests in the film Gigli together. They then got engaged in November 2002 after a whirlwind romance. But, after hitting a rocky patch in their relationship they decided it was better to call to off. But, in April 2021 they met again. And, again this time they hit it off. The pair have been inseparable since and have even introduced their children to one another.
View this post on Instagram
This isn't the only time they rekindled. Before the Gone Girl actor married Garner, he was actually engaged to Lopez. They called it off and Affleck decided to be with Garner.
So, things have finally come full circle again.
Co-parenting
Lopez has been married 3 times and has two children from a previous partner.
The couple knows how important it is that they continue to co-parent their children with their ex-partners as well as introduce their families to one another.
View this post on Instagram
Jennifer Garner's ex-boyfriend told Publication:
"It's important to have two parents for the rearing and upbringing of a child," because "The most important thing to me is to be a good father."