News
Unseen Images Of Amy Winehouse
1. Amy Riding Horseback
Image Source/ Blake Wood
This photo pictures a majestic Amy Winehouse riding down towards Plantation Beach as clouds loom above her. This was one of many in a series taken by photographer Blake Wood. He described Winehouse as "unexpected" and a "rare bird". It seems that Wood was able to get a glimpse of the real Winehouse.
2. Plantation Beach
Image Source/ Blake Wood
Having reached Plantation Beach via the horse, Winehouse continued to have photos taken of her. On this one, she lounges on a branch, which cannot be comfortable, but makes it look effortless. Wood speaks of trying to portray the real core of Winehouse.
3. Cariblue Beach
Image Source/ Blake Wood
On a different beach but still in St Lucia, Winehouse is covered in sand, in what appears to be a liberating and raw photo. Still taken by Wood, in an interview he states that he aims to change the conversation around Amy, to broaden the horizons of what the press were portraying.
4. Plantation Beach #2
Image Source/ Blake Wood
Like our very own superhero, Winehouse looks out at the horizon, with the backdrop of a gorgeous sea swashing behind her, among the collection of photos taken by Wood. It is hard to picture a woman so proud, dominant and assured savaged by the media and her mental health.
5. Habitat
Image Source/ Diane Patrice
In 2004, the photographer Diane Patrice documented a day in the life of Winehouse by visiting her flat in Camden. This photo of Winehouse, perched on her chair above a stack of vinyls, shoes in the basket close by, recognises the normality of an otherwise extraordinary woman.
6. Pool Player
Image Source/ Diane Patrice
While photographing Winehouse as part of her project, Patrice was taken to a bar by Winehouse where she'd play pool often. An avid player, Winehouse was a fan of the of the pub and would indulge here often. It actually made an appearance in the Stronger Than Me music video.
7. Off the Rack
Image Source/ Diane Patrice
Patrice candidly shot a photo of Winehouse while she picked up her phone in the middle of shooting. Patrice has said that she wasn't disturbed by Winehouse taking the call, but was happy to catch Winehouse in this moment of spontaneity, almost as though with a friend.
8. Running Errands
Image Source/ Diane Patrice
The icon herself poses in front of a washing machine at the laundromat. Sporting red-stilettos and red lips, what would've been a hard image to imagine is brought to life through Winehouse's mischievous ways. Who knew washing clothes could be so glam?
9. Gloving Up
Image Source/ Diane Patrice
Among Patrice's collection was this photo of Winehouse slipping on a studded glove. Not only does it compliment the leopard print bottoms, it catches Winehouse in a moment before she was ready, before the camera was ready, before anything was ready. The photo is in a state of pre-empt.
10. Pool Player #2
Image Source/ Diane Patrice
We just had to slip another one in of Winehouse setting up the pool table. I can guarantee that nobody has ever looked so good doing it. Watching Winehouse in the rituals of her life gives us an insight into the normal woman that she was, tainted by the fame she had.
11. Cuddly Toy
Image Source/ Diane Patrice
This is a photo that should never have been unseen of Winehouse. It goes to show her innocence and childlike side, different to the persona she put out in her performances. It seems that Patrice really gave it her all in these shoots and captured the Winehouse we needed to see.
12. Ride Home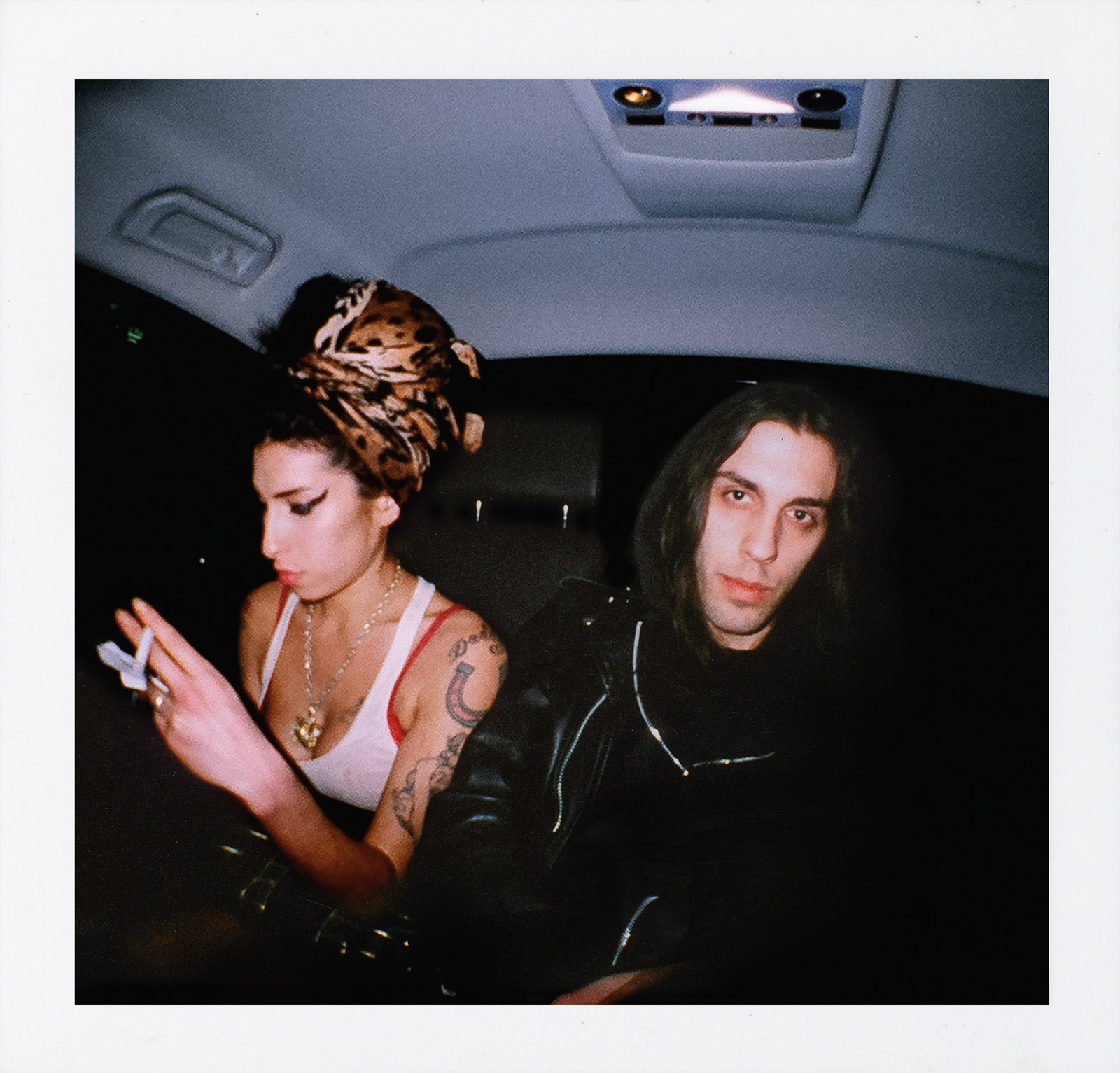 Image Source/ Jesse John Jenkins
On the other end of the lens this time, photographer Blake Wood actually appears in a photo alongside Winehouse. This was taken after they had just wrapped up a shoot at a London Bowling Alley. An unsuspecting Winehouse is clearly preoccupied in this.
13. Putting the Lippy On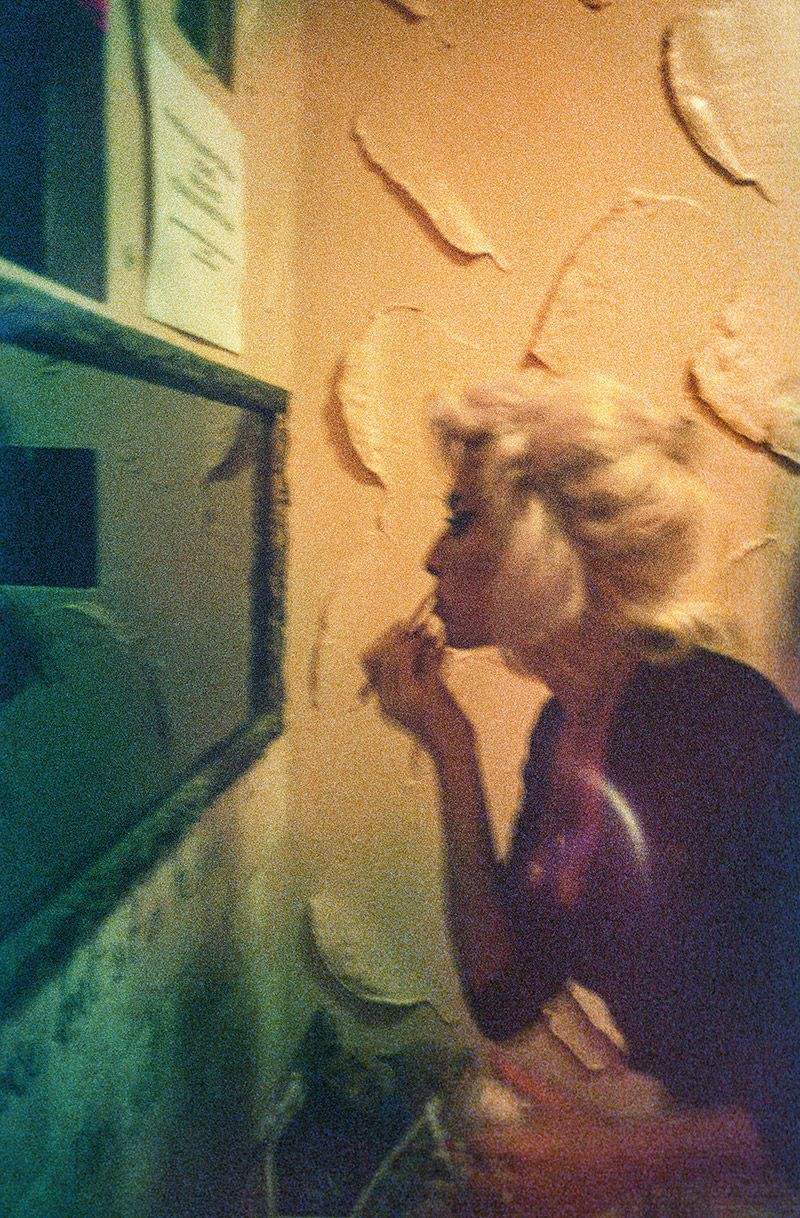 Image Source/ Blake Wood
In this photo taken by Wood, Winehouse quickly adjusts her makeup in the mirror of a London Pub. Apparently, her and Wood very quickly became friends after their first meeting. Their initial paths crossed when Winehouse had blonde hair, so this must've been early on.
14. On the Drums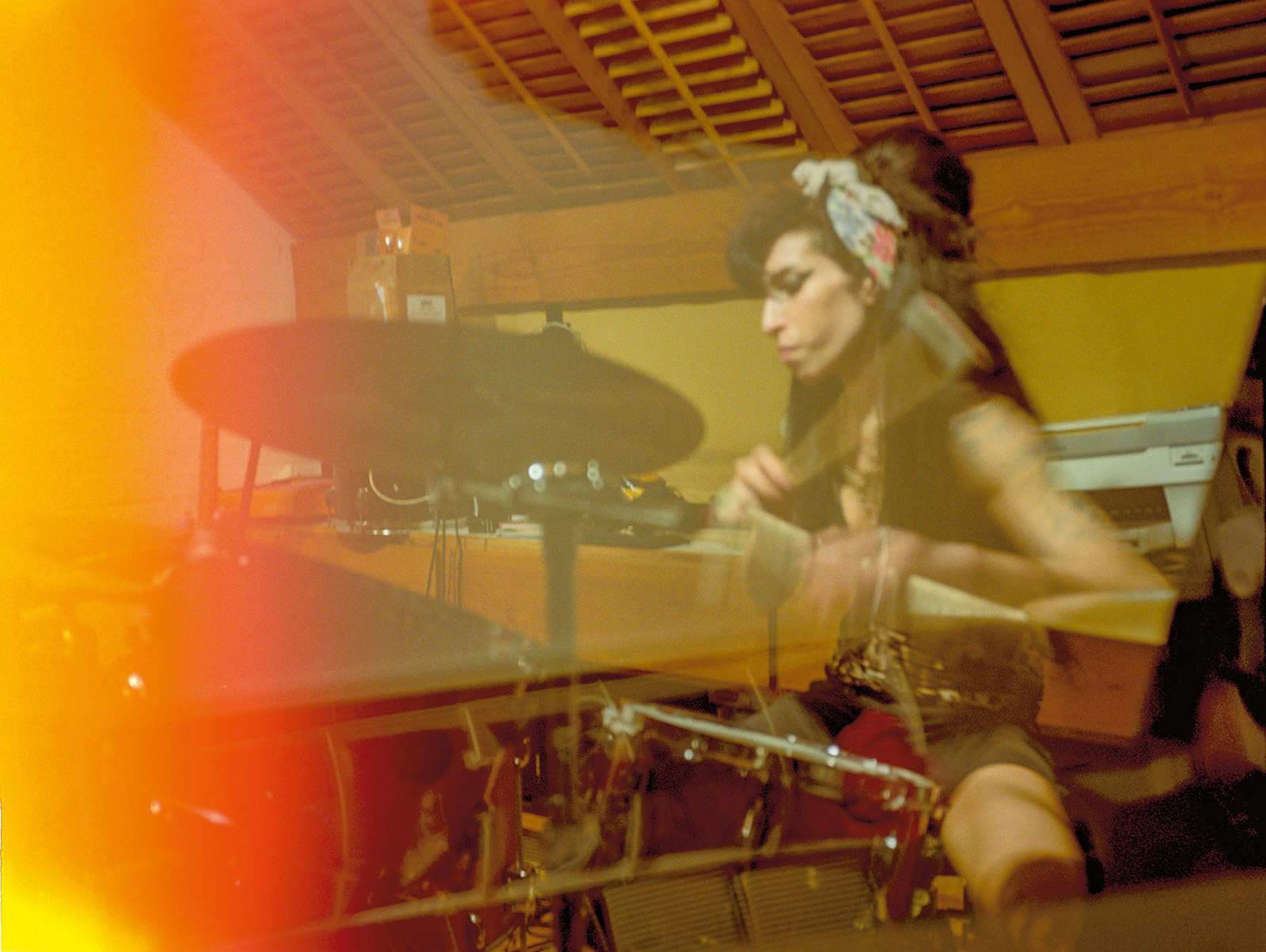 Image Source/ Blake Wood
Wood also captured this fantastic image of Winehouse beating down a tune on her drums. The photo was taken in London in 2008, around three years before her untimely passing. This was Winehouse's natural habitat; making music to shake the world.
15. Hope – A Woman
Image Source/ Phil Knott
The next series of photos were shot by Phil Knott and put on at London's Zebra One Gallery. The collection was named Hope and raised money for the Amy Winehouse foundation. The exhibition showed never-before-seen photos of Winehouse and debuted September 2016.
16. Hope #2 – In Waiting
Image Source/ Phil Knott
Something about this photo of Winehouse smoking her cig on the streets of London feels unsettling. Staring right into the camera lens makes us uneasy and unsure. The photo looks in waiting. The way she holds herself feels cold. Could she be waiting for a bus or a friend?
17. Hope #3 – Close
Image Source/ Phil Knott
In another image shot by Knott, we get up close with Winehouse's face. Knott describes this photo as showing Winehouse's cool attitude with "an intimacy that I haven't seen in a lot of other photographers' sessions with her." I don't think this statement can be disputed.
18. Hope #4 – Poser
Image Source/ Phil Knott
Snapped before the effects of fame, Winehouse is captured at the very beginning of the beehive and eyeliner era. Knott says that this is the Winehouse that he remembers and describes her as very down to Earth, which tends to be how she's described by many artists.
19. Hope #5 – Smiling
Image Source/ Phil Knott
It's clear that in this photo we break through the proud and nonchalant persona of Winehouse and see the happiness that once lived inside of her, the smile that infected others. "A naturally beautiful girl with confidence and a great sense of humor" Knott says.
20. Hope #6 – Pout
Image Source/ Phil Knott
Knott states that a lot of great photos came out of this session with Winehouse, but he just had to go with this one. I think we can see why. There's something relatively childlike in the pout that Winehouse pulls, and the hair of one eye portrays something hidden.
21. Hope #7 – Playful
Image Source/ Phil Knott
A chirpy Winehouse sports this questionable hat while wearing a jacket that nods to her music roots. It's refreshing seeing Winehouse in these moments of happiness, something that the press at the time didn't really portray. Winehouse was a beautiful soul.
22. Hope #8 – Bold
Image Source/ Phil Knott
Stood out on the streets of London in heels and hat, it appears that Winehouse is struggling with what looks to be a radio. Her style here is bold, but also telling of the era and Winehouse's attitudes. She was refreshing in everyway and did nothing to fit in.
23. Hope #9 – Quiet
Image Source/ Phil Knott
Something about this image feels quiet. The surroundings feel quiet. Winehouse feels quiet. Albeit, whatever was going on inside of her head may well not have been. Knott justifies his choice of black and white saying that it feels more classic and beautiful.
24. Hope #10 – Butter Wouldn't Melt
Image Source/ Phil Knott
In one of the final images in the collection, Knott states: "You get a real sense of Amy's cool attitude in this image, I love the intimacy that she allowed me to capture in the close up images and the beauty that comes with this." It's clear that this Hope collection achieved what it set out to.
25. Amy In The Light
Image Source/ Phil Griffin
To mark a decade since the singers passing, exhibition Amy In The Light was put on by photographer Phil Griffin. He put on never-before-seen shots of Winehouse while he worked as a creative on her Back to Black album in 2006. The photos exhibited were beautiful.
26. Colourful
Image Source/ Phil Griffin
The editing of this photo almost feels as though Winehouse is stood on stage under the blaring blue lights, about to start her performance. The mirroring effect is a great representation of the Winehouse we saw and the Winehouse that was. A beautiful piece.
27. Sepia
Image Source/ Phil Griffin
Sporting the iconic beehive, Winehouse strikes us a solemn photo here. The edit makes it almost look like a court proceedings sketch, except with her back facing the witness stand. Perhaps a metaphor for the trials and tribulations Winehouse felt in the media.
28. Empty Space
Image Source/ Phil Griffin
All the empty space here above Winehouse wasn't unintentional. Putting her at the bottom of the photo like this not only anchors the shot, but makes room for darkness. It's what cannot be seen or heard or read within the darkness that poses questions.
29. Green
Image Source/ Phil Griffin
Another light edit of the same photo, expect green and turned so she faces up. It feels like rest. How we hope that Winehouse went peacefully. The colours illuminate Winehouse's skin differently, exposing patterns and blemishes we otherwise could not see.
30. Attitude
Image Source/ Phil Griffin
A truly divine woman, Winehouse rests her head on her hand, uninterested, bored, or just restless. It nicely encapsulates Winehouse's truthful nature. A bored Winehouse would never not act bored, and this photo tells that story, and a thousand more.