News
Laurence Akers: Meet Suranne Jones' Husband
Laurence Akers: Meet Suranne Jones' Husband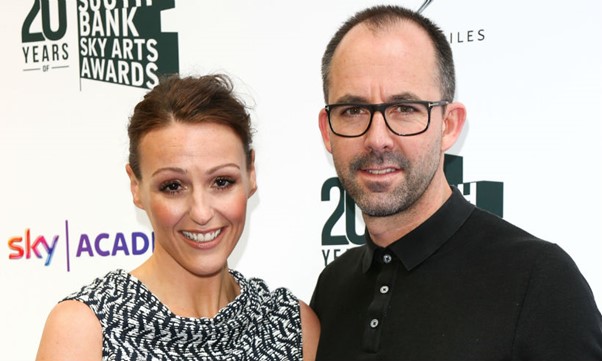 (Image/ Source: hellomagazine.com)
Since she hit the big time in Coronation Street all those years ago, Suranne Jones has been a familiar face on our screens.
When she's not spending time filming another gritty drama, she's usually by her husband's side- and they make quite the TV power couple!
Here's everything you need to know about Suranne's husband Laurence Akers.
Laurence Akers
Laurence Akers is a screenwriter, and has worked on the likes of the movie Gone, which his wife also starred in.
He's also worked as a producer for the BBC, and is currently creating a new drama series with Expectation Entertainment.
Before he moved into the world of television and film, Laurence worked as a magazine editor, most notably for Nikon Pro magazine in 2020.
He and Suranne first met back in 2013. They were both wedding guests at Sally Lindsay's wedding to musician Steve White, and the pair hit things off pretty instantly.
Laurence and Suranne then ended up tying the knot themselves a year later!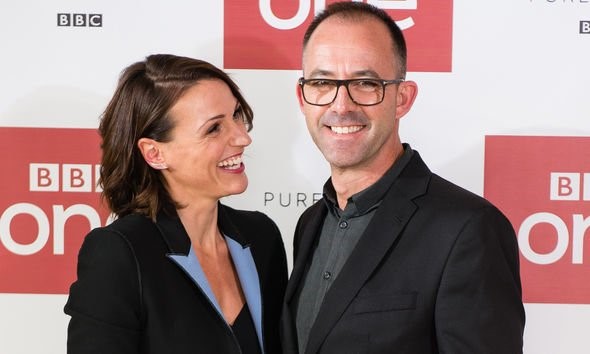 (Image/ Source: express.co.uk)
Regé-Jean Page Girlfriend: Who is the Bridgerton star dating?
While the couple generally keep their relationship out of the limelight, they can be spotted at TV events together now and again.
And Suranne has made it clear that if anything went wrong in their relationship, she wouldn't be giving Laurence any second chances!
Chatting about her time playing Doctor Foster with Jonathan Ross, the actress said she wouldn't be quite as forgiving as her alter-ego if her husband had an affair.
"I certainly wouldn't give my husband, sorry Laurence, the opportunity for us to move on. Not [after] two years.
He had a whole separate life going on in the show… If you want to be with someone else, be with someone else."
Family Life
Suranne and Laurence share one child. The actress gave birth in 2016, but nobody had any idea she was pregnant until she stepped out on the red carpet with her bump!
When the couple welcomed their son into the world, Suranne took a break from her TV work.
She was spotted enjoying some time out with her new baby, and fans were absolutely overjoyed for her.
Suranne eventually went back to work six months after giving birth, but it wasn't easy for the actress.
"I went back to work after six months. I was still quite hormonal I think!".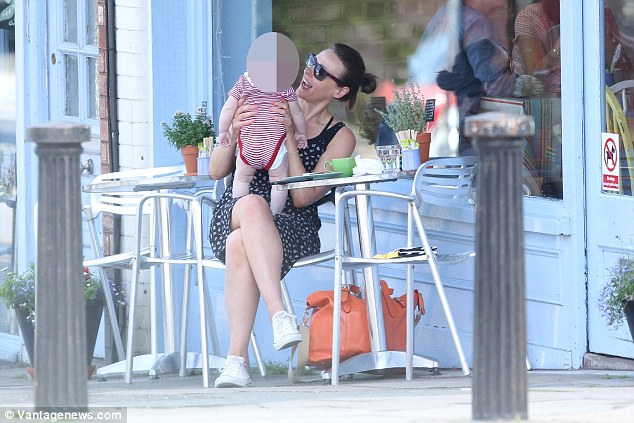 (Image/ Source: Vantagenews/ dailymail.co.uk)
EastEnders Phil: What do we know about Steve McFadden?
The couple have decided to keep the name of their son out of the spotlight, and have never shared any photos of him on social media.
But Suranne certainly isn't shy about showing off her dogs!
The Gentleman Jack star's Instagram page is full of cute pictures and videos of her sausage dogs, who keep their young son entertained. N'aww.
Famous Wife
While Laurence Akers prefers to be away from the cameras, wife Suranne Jones has been steadily taking over our TV channels.
The actress has a HUGE portfolio of work, and has starred in everything from Scott & Bailey and Unforgiven to The Crimson Field and Five Days.
Suranne has also spent time on stage, and has worked on productions including A Few Good Men, Top Girls and Orlando.
Safe to say she's done well after her time on Corrie!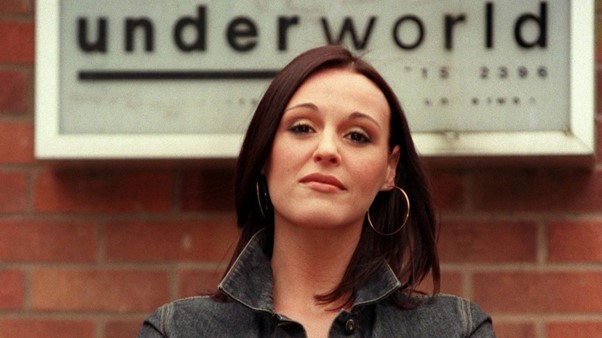 (Image/ Source: denofthegeek.com)
Danny Dyer Net Worth: The actor's impressive salary
Suranne played Weatherfield bombshell Karen McDonald for four years before deciding to make a move.
She's since received critical acclaim in the likes of BBC's Vigil and Gentleman Jack, which is now into its second series.
And whatever the character, Suranne seems a natural at creating feisty female alter-egos!
So much so, that it's a running industry joke that the actress doesn't portray weak characters…
This was pointed out by an Observer interviewer in 2018, who asked "You just don't do victims do you?".
"No!" she replied. "Or if I think I do, then I turn them into really feisty characters."