Thanyia Moore: What Do We Know About The Comedian?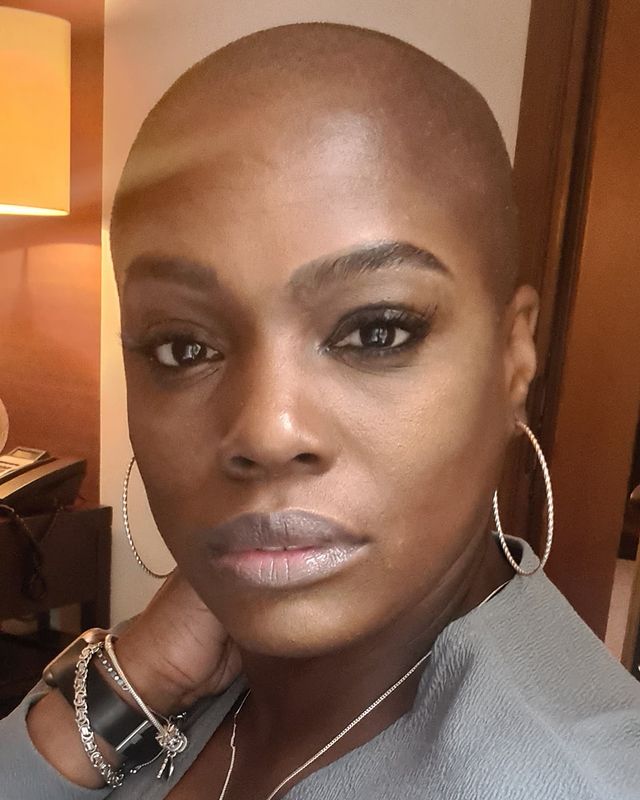 (Image/ Source: Instagram @thanyiamoore)
She may be one of UK comedy's rising stars, but you might not have heard of Thanyia Moore.
The comedian has appeared on popular shows like Mock the Week, Richard Osman's House of Games, and Alan Davies' As Yet Untitled. She has also been tipped by popular comedian Mo Gilligan.
But who is Thanyia Moore? We run through everything we know about her.
Who is Thanyia Moore?
Thanyia Moore is a comedian from South London. The 38-year-old only started performing in 2012, when she was 29 years old.
Before she took up comedy, Thanyia was an actress. She had a small role in the CBBC show Jamie Johnson and also appeared alongside Katherine Ryan in The Duchess as well as in the Channel 4 drama Pure.
Since appearing in Katherine Ryan's show, Thanyia has developed a friendship with the comedian and was even invited to support her on her November UK tour. In the past, she's also supported veteran comedians Dane Baptiste and Desiree Burch.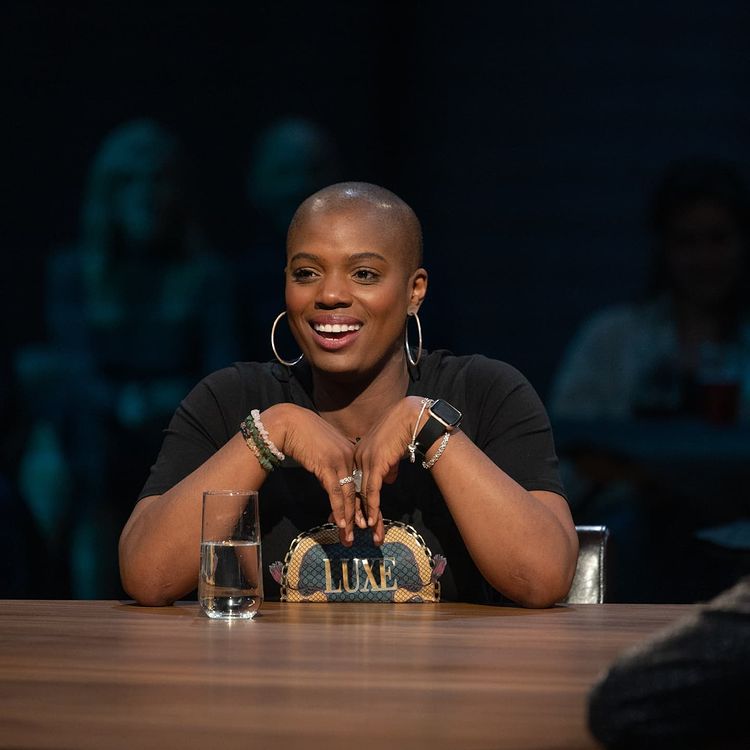 (Image/ Source: Instagram @thanyiamoore)
Holly Walsh: Who is the Comedian and Mock the Week Star?
In 2013, not long after she started performing, Thanyia was named the Best Female Newcomer at the UK Black Comedy Awards.
Thanyia Moore is also an experienced MC and has co-hosted a movie review show for MTV UK on YouTube.
This month, she will perform one of her biggest gigs yet at the O2 Arena in London. Mo Gilligan and Friends: The Black British Takeover is a project from Mo to showcase the best of Black British comedy.
Thanyia Moore will be performing on stage along with Slim, Eddie Kadi, The Compozers and Babatúndé Aléshé. Announcing Thanyia's inclusion on the lineup on Instagram, Mo Gillian wrote:
"I've known @thanyiamoore for many many years and she's an exceptional comic who doesn't hold back and continues to smash it on the comedy circuit."
What else is Thanyia Moore up to?
Thanyia Moore recently starred on the new Dave comedy show Question Team. Hosted by Richard Ayoade, the comedy panel show will see the players set the questions for Richard and their co-stars, with how they host their segment entirely up to them.
Thanyia Moore joined Bob Mortimer and Kerry Godliman on the show. Thanyia presented her questions on pop music while parachuting from a plane.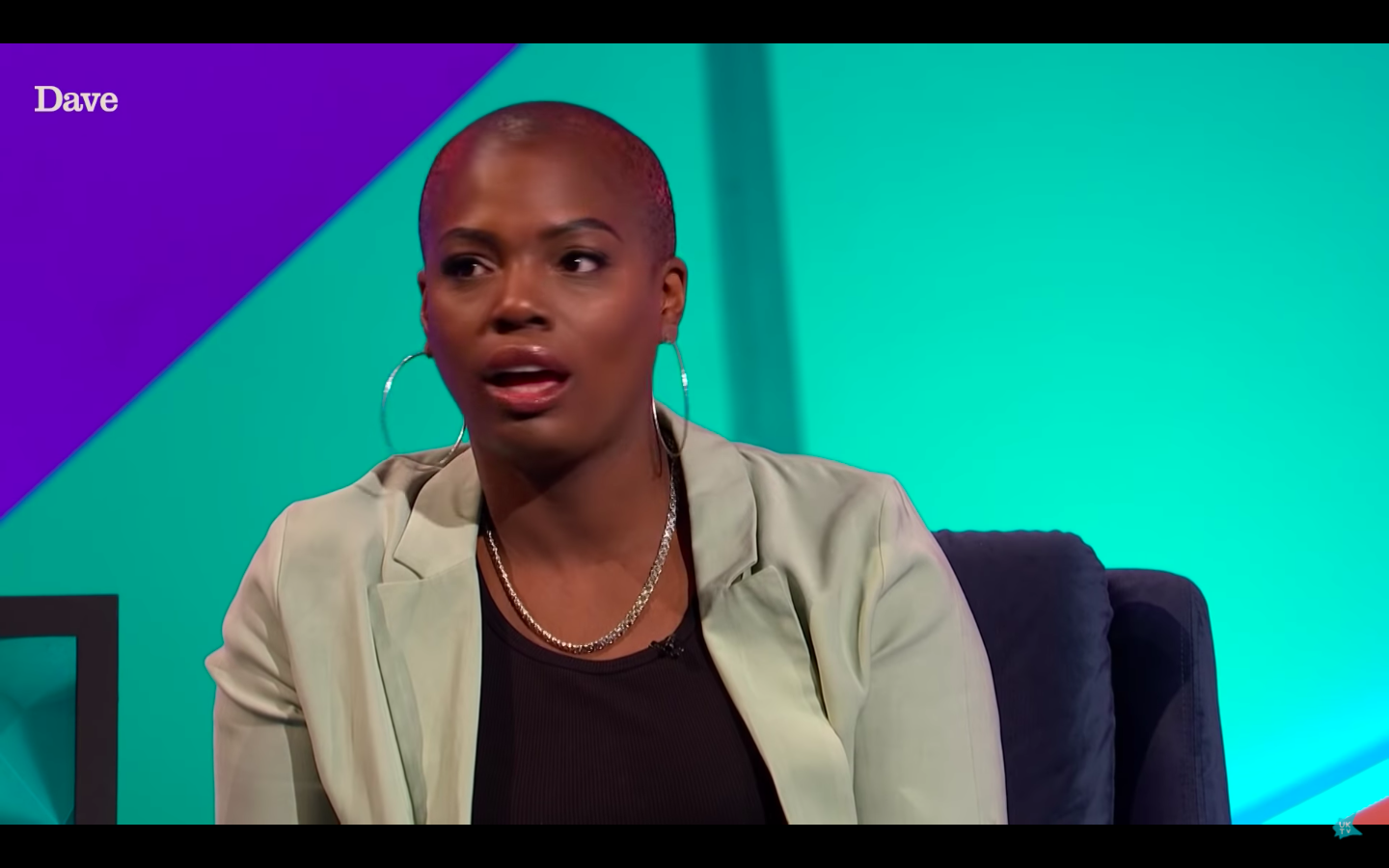 (Image/ Source: YouTube)
Robert Webb Wife: Who is the Comedian Married To?
After her huge gig at the O2 in London, Thanyia is continuing her December with a busy schedule of dates in London.
Last month Thanyia was also filming a brand-new sitcom called Lifeguards from comedic writing duo Steve Lawrence and James Kayler. It stars Stevie Martin, Kieran Hodgson, Amy Spinks, and Richard Stride.
Next year, Thanyia is hitting the road again with her first full-length stand-up tour titled Bully. It is set to debut at the Edinburgh Fringe Festival 2022.
BBC New Comedy Award
This year, Thanyia Moore was also one of the judges for the annual BBC New Comedy Award. The awards have been held most years since 1995, and many of Britain's best-known comedians found their fame as winners or finalists of the awards.
Previous winners include Alan Carr in 2001, Rhod Gilbert in 2003, and Tom Allen in 2005. Some of the more famous names among finalists include Joe Lycett, Russell Howard, and Peter Kay.
Thanyia judged round four of the competition, which took place in Croydon, South London. Alongside her were Mawaan Rizwan, Helen Bauer, and Dane Baptiste.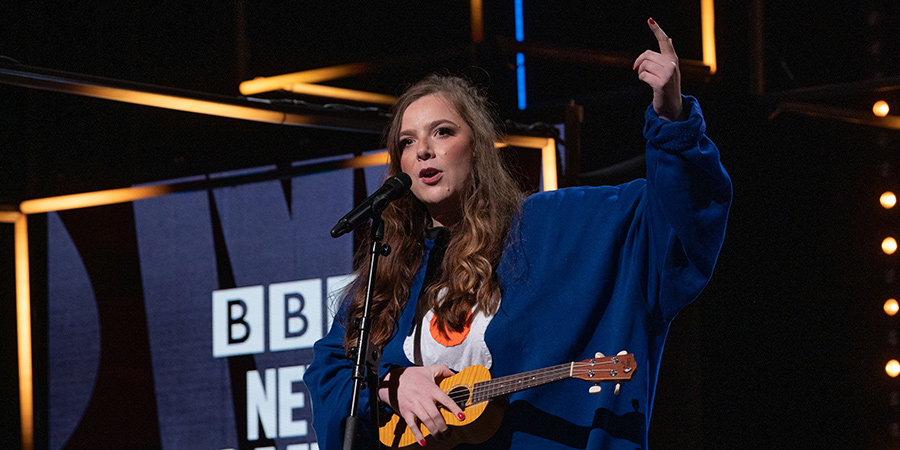 (Image/ Source: comedy.co.uk)
David Mitchell Net Worth: All His Wealth From Peep Show To QI
Thanyia Moore and the rest of the judges picked comedian and actor Lily Phillips to progress through to the grand final of the competition.
She was up against Celya AB, Molly McGuinness, Liam Farrelly, Anna Thomas, and William Thompson. Eventually, Welsh stand-up comedian Anna Thomas was chosen as the winner.
She said that listening to comedy podcasts inspired her to pick up the microphone and get on stage.
"I'm a massive comedy fan but I never considered doing it myself. But I was listening and I thought: these are real people, they weren't born with a microphone in their hands.
They decided, 'Oh I want to do stand up comedy' and they pursued it."