Rachel Riley Husband: Who Is the Countdown Queen Married To?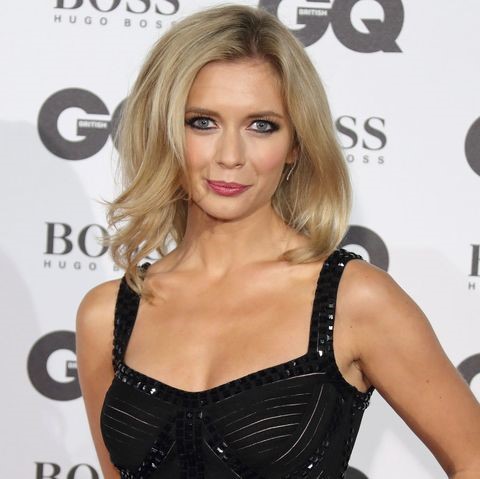 (Image/ Source: digitalspy.com)
She's the numbers queen of Countdown, and has become one of the most sought-after presenters around.
Fans have been super keen to find out Rachel's relationship status, but the star has been happily married for a fair few years now.
So who is the mathematician now married to?
Let's get to know Rachel Riley's husband…
Rachel Riley Husband
Rachel Riley's current husband is Pasha Kovalev, who used to be a pro on Strictly Come Dancing.
Born in Siberia, he began dancing at the age of eight and competed in the US series So You Think You Can Dance.
Pasha moved to the UK in 2011 to take part in his first series of Strictly Come Dancing, where he competed with Chelsee Healey.
He then became a part of the show for six years, and was a hit with both viewers and judges alike.
Pasha met Rachel when she was a contestant on the show in series 11, and the pair were partnered up together.
While Rachel was the fifth celebrity to be eliminated from the dance contest, Rachel and Pasha continued to get to know each other. Rachel was actually married to someone else at the time though! More on this later…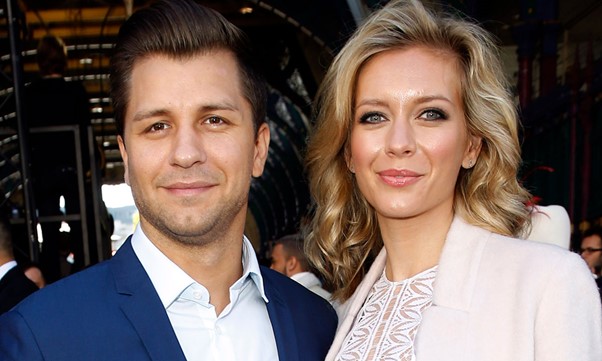 (Image/ Source: hellomagazine.com)
Jimmy Carr Girlfriend: Who is the comedian dating?
As the pair started dating, the news was quickly leaked to the press.
In 2014, they made an official announcement that they were together, despite everyone already knowing!
Speaking about her new man at the time, Rachel Riley said:
"He's gorgeous, he's amazing when you need a bit of support that's when you know you're with the nice person. He's a good egg."
Growing Family
Pasha and Rachel now have two children together; daughter Maven and son Noa.
Five years after they got together, the Countdown star announced she was expecting their first child. And it was clear the couple were absolutely over the moon.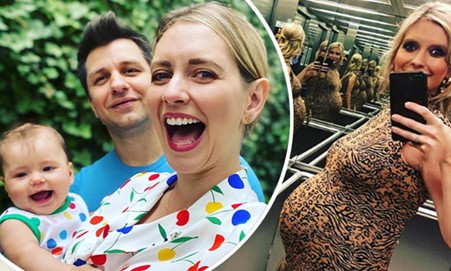 (Image/ Source: dailymail.co.uk)
Adam Peaty: From swimming to Strictly
Rachel Riley took to social media to share the news:
"Pash and I have a conundrum for you… you have til December to work it out!
We're over the moon excited!".
The quiz show presenter was pictured cradling her baby bump in front of a conundrum, which when rearranged read 'maternity'.
The wordplay also had another hidden meaning as it happened to spell out 'R Tiny Mate.' We see what she did there!
A month after this, another surprise announcement was made by the star.
She and Pasha had actually got married in a super-secret ceremony in Las Vegas, and shared the news with her Twitter followers in June 2019.
The mathematician uploaded a cute snap of her and her new hubby with the caption:
"Introducing the new Mr and Mrs Kovalev. We both said yes!".
Previous Relationships
As we mention earlier, Rachel Riley was actually married to someone else before she met her darling Pasha…
The star was with Jamie Gilbert, who she had met while the pair were studying at Oxford University.
After a brief split in 2009, they married in 2012, just one year before Rachel's time on the BBC dance competition.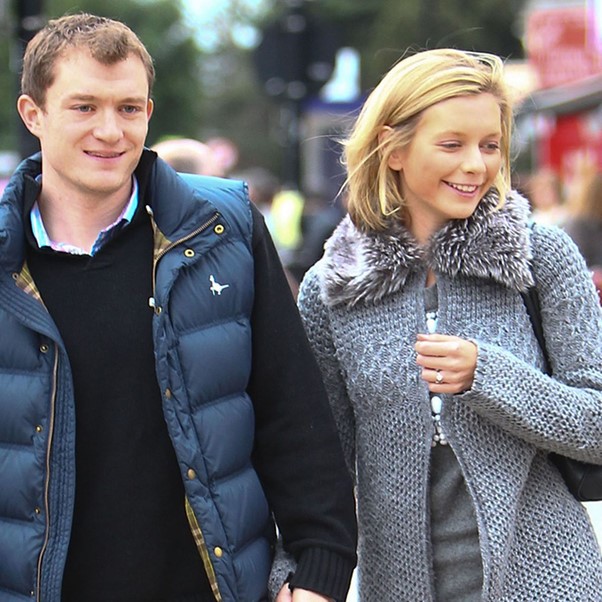 (Image/ Source: mirror.co.uk)
Prue Leith Net Worth: How the Bake Off judge earned her fortunes.
Fans spotted that Rachel's relationship timeline with Pasha crossed over with her marriage with Jamie, and the star was surprisingly upfront about the criticism.
Speaking to British GQ, the numbers queen said:
"What Strictly did was give me distance – because I was away from home in Birmingham, Salford, Borehamwood – and it was the emotional distance that I needed to break away."
You can't say she isn't honest…
But the presenter still insists that there's no bad blood between herself and her ex-husband Jamie.
She explained:
"I'm still friends with my ex-husband. He's great, he's a brilliant guy… We were together since I was 19 and it wasn't right."