Frankie Poultney: Who is David Seaman's Wife?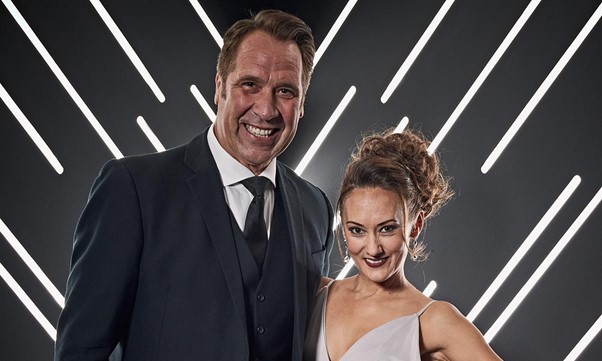 (Image/ Source: hellomagazine.com)
Frankie Poultney became an overnight star when she hit our screens in Dancing On Ice. And the pro skater even went and bagged herself a husband on the show too!
Frankie has been married to football star David Seaman for six years now, but the beginning of their relationship was definitely controversial.
Let's look back at their relationship timeline…
Frankie Poultney: Dancing On Ice
Frankie was one of the Dancing on Ice OGs, and was soon impressing viewers with her pro skating skills.
She was partnered with goalkeeper David Seaman in 2008, and the sparks were soon flying as they began their intensive training schedule together.
The reality show couple started growing closer when the 2008 tour of Dancing On Ice came to an end, even though David was married at the time.
In 2009, they finally announced that they were an item, shocking and surprising fans in equal measure.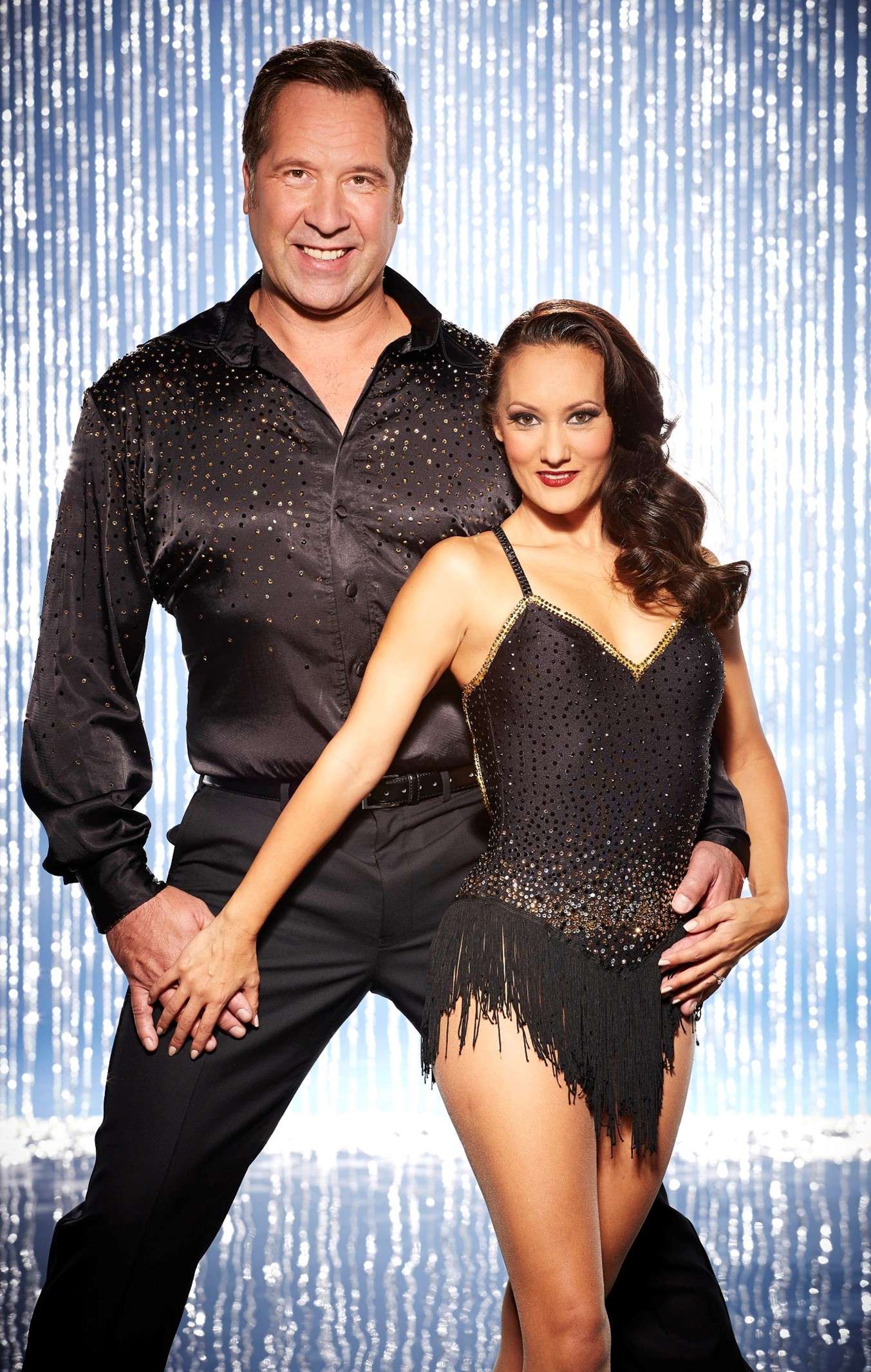 (Image/ Source: thesun.co.uk)
Phillip Schofield Holly Willoughby: This Morning's best moments
But not everything went to plan after their relationship went official.
Frankie Poultney was left angry and disappointed when TV bosses made her and the rest of the pro skaters re-audition for Dancing on Ice after it's four year hiatus, before ditching her via email.
At the time of her axe from the show, Frankie slammed producers for dumping each of the pro skaters with the same generic email, which she said was "disrespectful and disparaging".
In a frank interview with The Sun, the pro skater quipped:
"The show was really great to me for the first 10 years but when it came back, there was a lack of communication.
"But entertainment is really difficult – one day you're hot, the next you're not."
Marriage
While the skater's career came to an abrupt end, Frankie Poultney hasn't let things get to her.
As she and David continued their relationship, things got more serious in 2015.
The pair announced their engagement, and they looked happier than ever before.
Frankie and David got married at the beautiful Dormy House in the Cotswolds, surrounded by their nearest and dearest- and a few celeb pals too!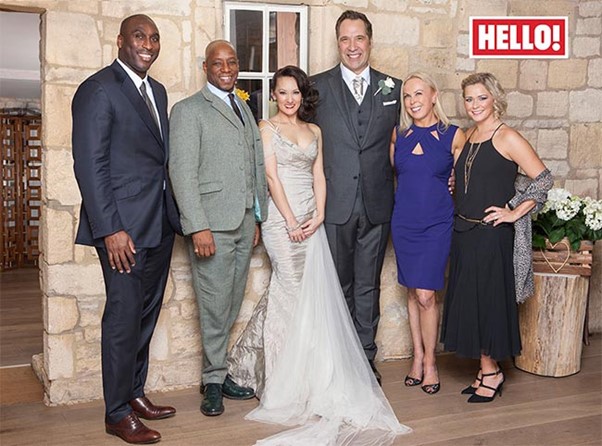 (Image/ Source: hellomagazine.com)
Ugo Monye Wife: Who was the Strictly star married to?
Ian Wright, Sol Campbell, Jayne Torvill and Suzanne Shaw were among the celebrity guests who attended on the day.
The couple broke with tradition by choosing to walk down the aisle together, which Frankie said calmed her nerves on the wedding day.
"He stops me getting anxious and, besides, we live together, so we saw no point in keeping apart until the ceremony.
It was lovely to wake up together on such a special day, and he's been in and out all morning, checking we're okay. We'll still have the 'ta-dah' moment when he sees me in my dress."
Speaking with Hello! Magazine, David couldn't help but gush about his new bride:
"She looked so amazing, I could hardly speak. I'd kind of had the picture in my mind of how she would look but it surpassed anything I could have imagined."
Previous Relationships
David's marriage to Frankie Poultney is his third so far.
The goalkeeper was previously married to Sandra Seaman from 1985-1995, and Debbie Rodgers from 1998- 2010.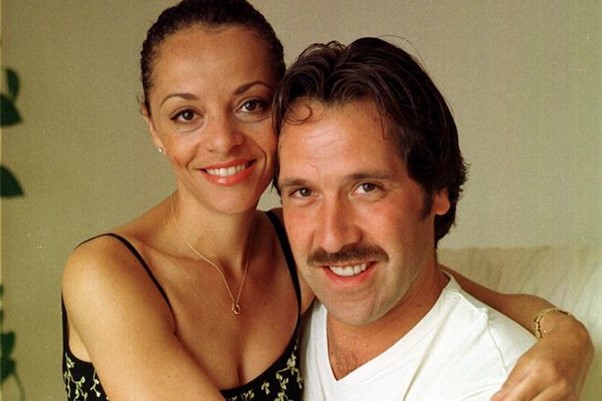 (Image/ Source: mirror.co.uk)
Adam Peaty: From swimming to Strictly
His marriage to Debbie Rodgers crosses over from his relationship with Frankie Poultney, which left Debbie with no choice but to file for divorce.
Speaking about their separation, she said:
"I've divorced David on the grounds of his adultery. He has not ­contested it. You don't have to be a magician to work out who it is."
Debbie reported that she was "devastated" after hearing her former husband had set up home with Frankie.
Debbie Rodgers is the mother of David's younger children Georgina and Robbie, while David's other children Thomas and Dan are from the goalkeeper's previous marriage with Sandra Seaman.