Tej Lalvani Wife: Who Is The Former Dragon Married To?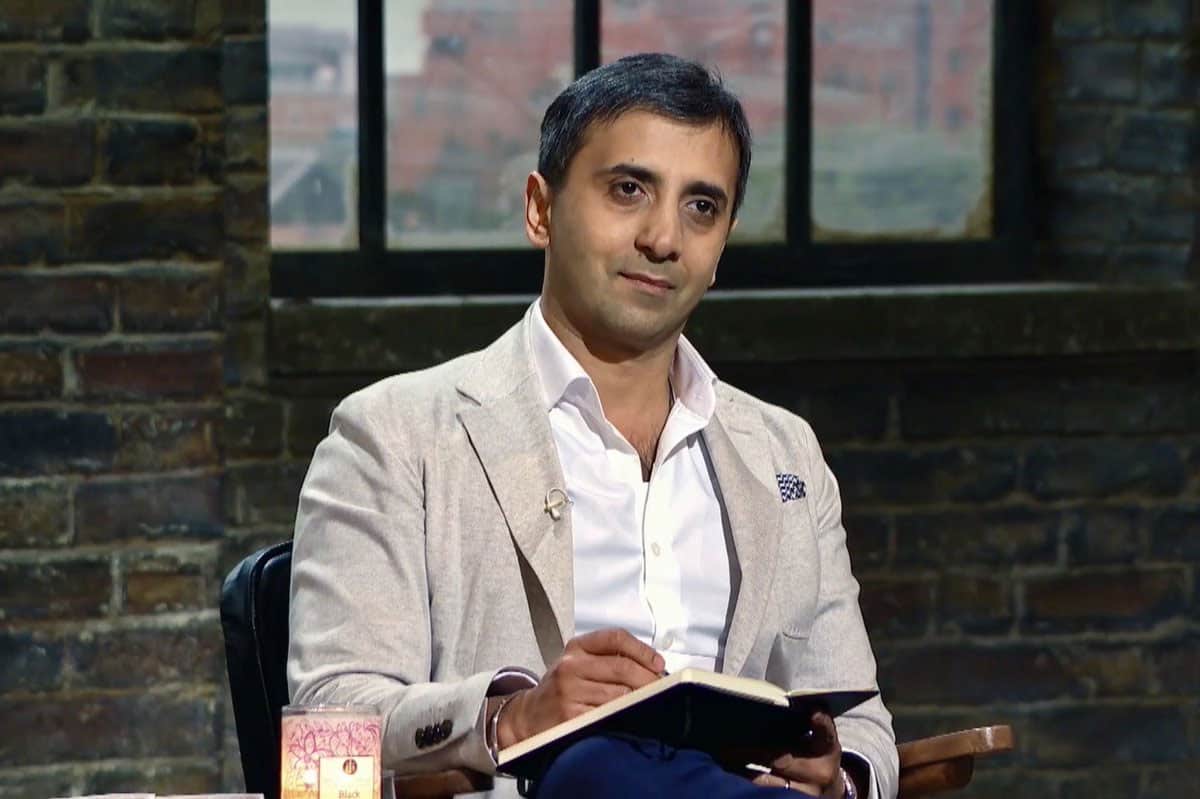 (Image/ Source: bizasialive.com)
Tej Lalvani is mainly known for starring in the BBC series Dragon's Den between 2017 and 2021.
He's been described as one of the "shrewdest and coolest" of all the Dragons, and in the latest series invested his money in varied companies including spandex gym wear for women and a whisky subscription service.
However, fans also want to know a little bit about his private life. For example, who is he married to?
So, who really is Tej Lalvani's wife?
Who is Tej Lalvani's wife?
Tej Lalvani's wife is Tara Ruby. She is also in business and actually runs a property investment company together with her husband.
The pair married in August 2011, and with his net worth of £390 million, you can imagine the extravagant wedding that they had.
In fact, Tej Lalvani and his wife got married in London with an elaborate pre-wedding reception at the Natual History Museum. Guests dined underneath the famous dinosaur skeleton in the foyer – what could be more memorable than that?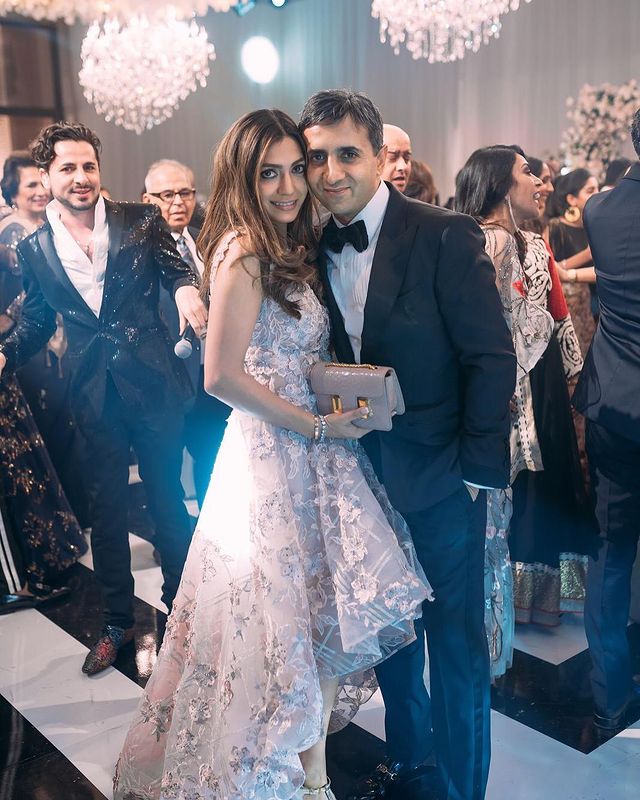 (Image/ Source: Instagram @tara_lalvani)
Joanne McCue: Who Is Dragon Duncan Bannatyne's Ex-Wife
The pair spent their honeymoon in the Maldives, Malaysia, and Japan – a fitting holiday for these glamorous business owners.
Tara has recently started her own independent beauty business, Beautifect, which produces makeup storage with in-built lighting. Now, the company is taking off – it's even been featured in Vogue.
Though the couple has been together for ten years now, they don't have any children.
How did Tej Lalvani Earn His Money?
Tej grew up in Bangalore, India, and only moved permanently to the UK when he was 16. He attended Westminster Business School and got his break in business thanks to his father.
Tej's dad, Professor Kartar Lalvani, founded the nutrition company Vitabiotics in 1971. They sell popular vitamins brands including Pregnacare, Wellman, and Wellwoman.
After graduating from university, Tej started work in the Vitabiotics warehouse, before moving to the design, branding, and advertising side of the business.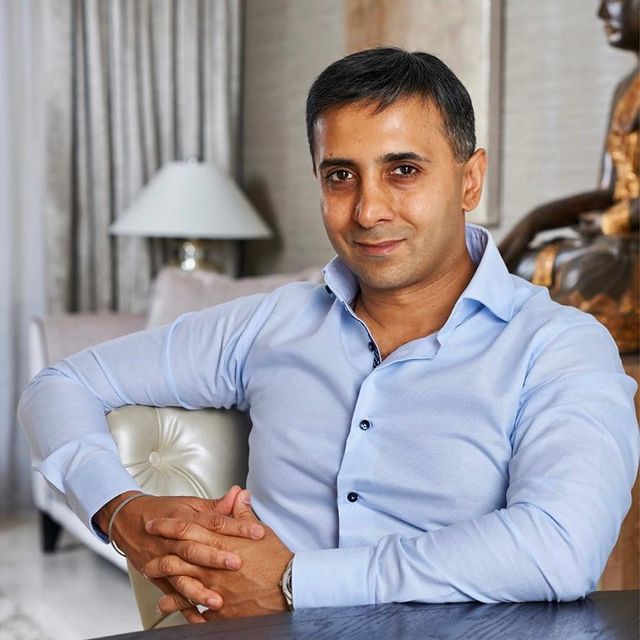 (Image/ Source: Instagram @tejlalvani)
Sara Davies Net Worth: How Much Money Does The Dragon Have?
In 2010, Tej succeeded his father as CEO of the company, helping it turnover over £300 million each year. The businessman is also confident that the business will stay in the family. He explained:
"I grew up as a kid coming into the office when it was just one small room. I don't see any need to sell it. Not just for the cash. It's not about that."
In 2021, Tej shocked fans by announcing that he was leaving Dragon's Den. He blamed this on his business commitments, saying:
"My commitment to the international growth and expansion of my core business and the numerous investments over the years sadly means I will be unable to dedicate the necessary time moving forward."
Where are the rest of the Dragons?
The eighteenth series of Dragon's Den ended in July 2021, so what have the Dragons been up to since then?
We know that Tej Lalvani and his wife have been focused on their business ventures. 62-year-old Deborah Meaden is also busy outside of Dragon's Den as an ambassador for charities including the Marine Conservation Society.
The long-reigning Dragon is also vocal about the environment and politics on her Twitter feed.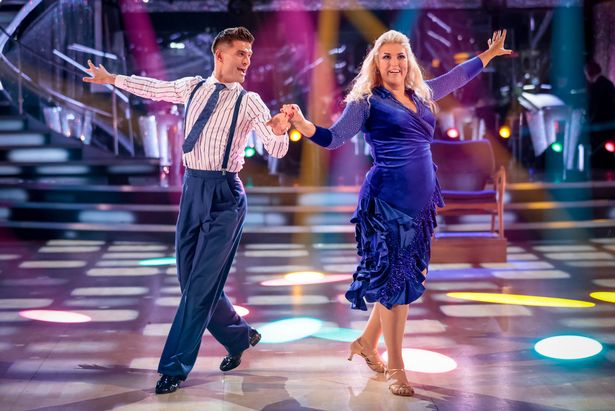 (Image/ Source: mirror.co.uk)
Peter Jones Net Worth: How He Became The Richest Dragon
Touker Suleyman recently won big at the National Reality TV Awards. The Dragon won the award for Best Reality TV Judge, beating Jonathan Ross, Will I Am, and even his co-star Peter Jones.
However, the Dragon who's been the busiest since the end of series 18 is undoubtedly Sara Davies. This year, she stepped onto the dancefloor for the nineteenth series of Strictly Come Dancing.
She was paired with Aljaž Škorjanec, and despite receiving the lowest score in the first show, went on to impress the judges.
Sadly, though, Sara was voted out of the show in week eight after a dance-off with Tilly Ramsey. On social media, she reflected on her Strictly journey and her dance partner, saying:
"I'm going to miss dancing every day – but what I'm really gonna miss is this guy here.
I know it sounds like such a cliche but this really has been a life-changing experience – I've learnt so much about myself and I've achieved things I never thought I could."