Paddy McGuinness Children: Their Life With Autism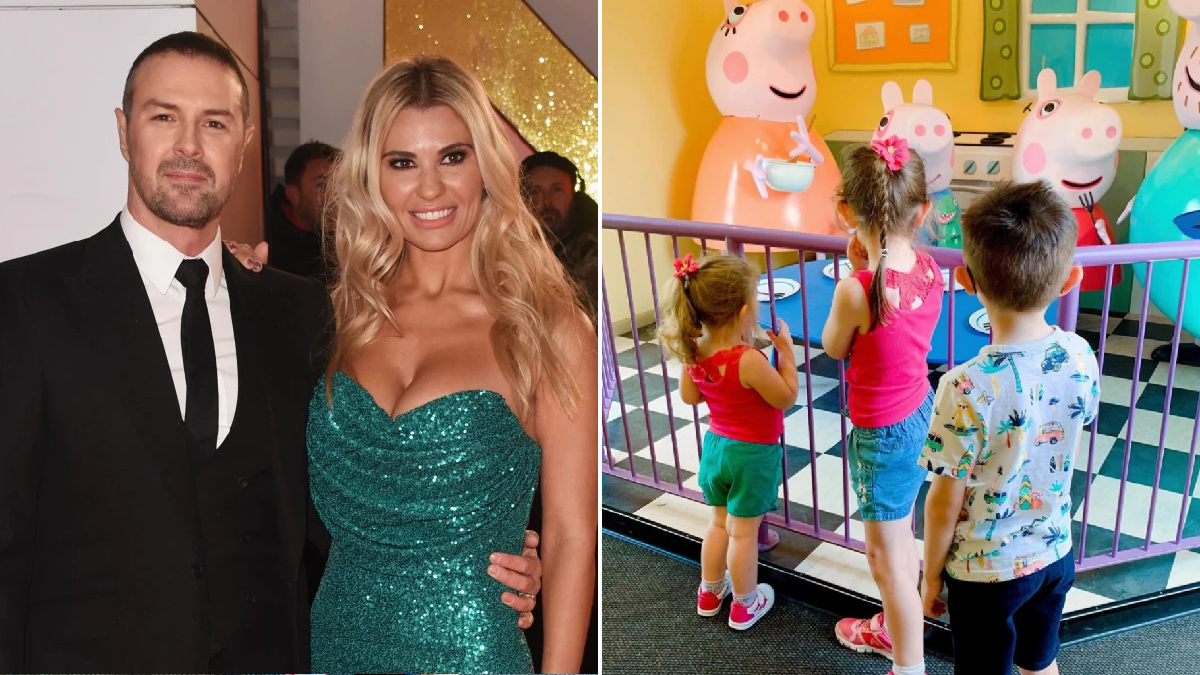 (Image/ Source: metro.co.uk)
Paddy McGuinness is one of Britain's most popular comedians and entertainers. However, behind the scenes of his very public life with his wife Christine McGuinness, Paddy has a difficult family life.
Paddy McGuinness has three children, all of whom have been diagnosed with autism.
In recent years, Paddy has become more vocal about his children's diagnoses, speaking out about autism and how it affects their lives.
So, what do we know about Paddy McGuinness' children?
Paddy McGuinness Children
Paddy McGuinness' children are twins Leo and Penelope, both seven years old, and four-year-old Felicity.
They learned that Leo and Penelope had autism in 2017, just after Felicity was born. Christine McGuinness said that the first signs they saw were that the twins weren't eating solid foods and "not speaking right."
Later, they found out that Felicity had also been born with the developmental disorder.
Paddy has said that waiting for the diagnosis was one of the "toughest" things to go through. He also explained some of the things he's learned about his childrens' experiences of autism.
"I don't want to go into too much detail about my kids, but Penelope, for example, 'masks'," he said. "She does her best to fit into her environment and not draw attention to herself."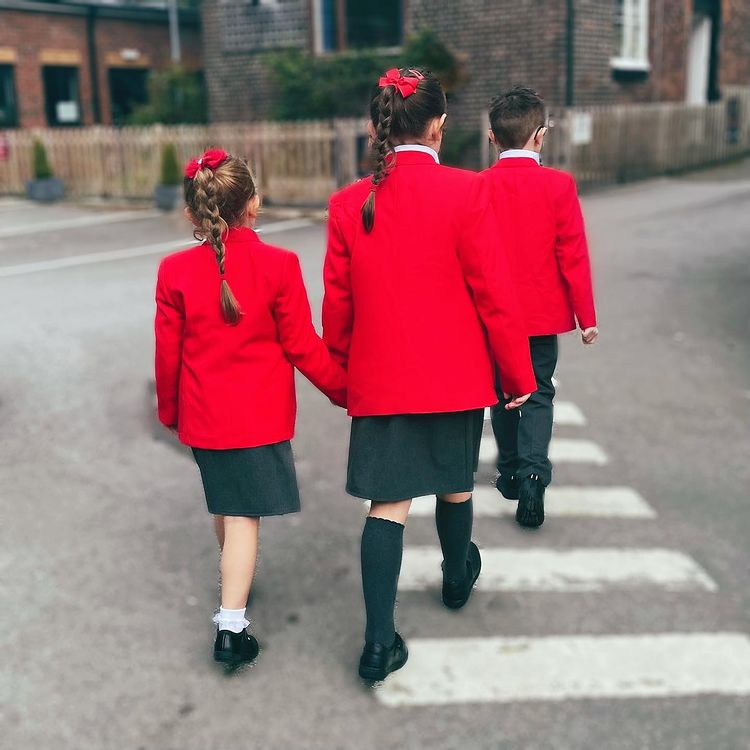 (Image/ Source: Instagram @mrscmcguinness)
Paddy McGuinness Net Worth: From Bolton to Billions
Christine and Paddy McGuinness have also revealed that when they first got the diagnosis, things were very difficult.
He said: "The early days, when we'd just had the kids and we didn't know anything about autism, were really tough. They didn't sleep, they would have meltdowns at loud noises and bright light.
Nothing we did helped, so we kept the curtains closed and hardly let anyone into the house."
Earlier this year, Paddy spoke out in support of the Spectrum 10K project. The huge research project will recruit 10,000 autistic people to see how biological and environmental factors impact them.
His Autism Documentary
In order to raise awareness of autism, Paddy has made a documentary titled 'Autism and Our Family' for the BBC.
In a new trailer for the documentary, Paddy McGuinness is seen breaking down in tears as he talks about his children.
He says: "We're all trying to work out what it means for our family and our future. Autism is part of who they are now, why would I want to take away a part of my children?"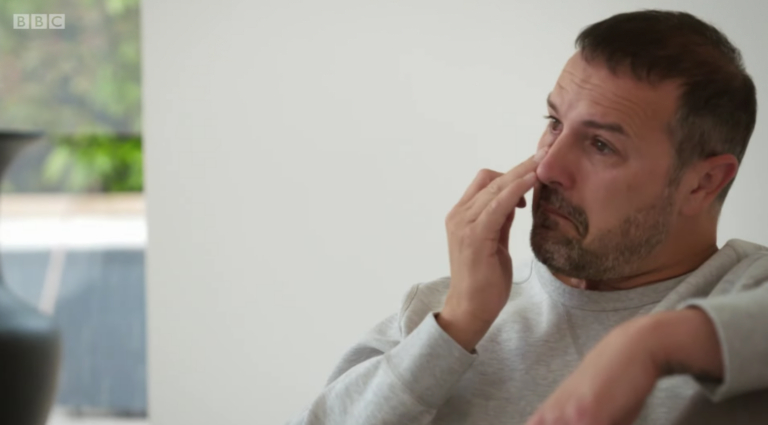 (Image/ Source: entertainmentdaily.co.uk)
Robert Webb Wife: Who Is The Comedian Married To? 
In the documentary, Christine and Paddy McGuinness talk about their children's diagnoses and also discuss common signs of autism in children.
For example, they reveal that their son Leo was initially diagnosed with malnutrition due to his differing sense of taste and smell. The couple also meets other parents of autistic children, including footballer Paul Scholes.
Their documentary is due to air on December 1st on BBC One.
Who is Christine McGuinness?
We know about Paddy McGuinness' children, but what about his wife, Christine McGuinness?
Paddy married Christine had been together for three years when they married on June 4th 2011. She worked for many years as a model, winning Miss Liverpool and Miss Commonwealth when she was younger.
The glamorous blonde met Paddy at a fashion show in Liverpool. Her career took off after that, and in 2018 she even guest-starred in Real Housewives of Cheshire.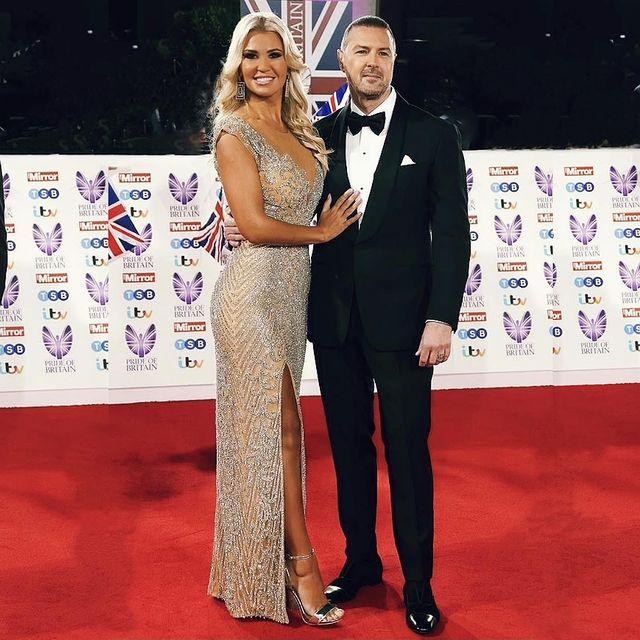 (Image/ Source: Instagram @mrscmcguinness)
This year, Christine also revealed like, like her and Paddy McGuiness' children, she also has autism.
In her book, Christine McGuinness: A Beautiful Nightmare, she describes her difficult childhood. The RHOC star battled with anorexia, but didn't connect this to autism.
She was diagnosed in August 2021 after meeting with an expert in autism at Cambridge University. After completing a typical autism diagnosis form, Christine scored much higher than a neurotypical – or non-autistic – person would.
She explained the relief that her diagnosis has brought, saying:
"It's strange, but I've noticed there are little hints throughout my life that I'm autistic and more like my children than I ever could have imagined.
My issues with food, my social ­struggles, how hard I find it to make friends and stay focused, and my indecisiveness…It all makes sense now. And as much as I'm not totally surprised, it's still been emotional for me to accept, but it's a relief as well."