Adam Peaty Net Worth: How Much Does The Strictly Star Earn?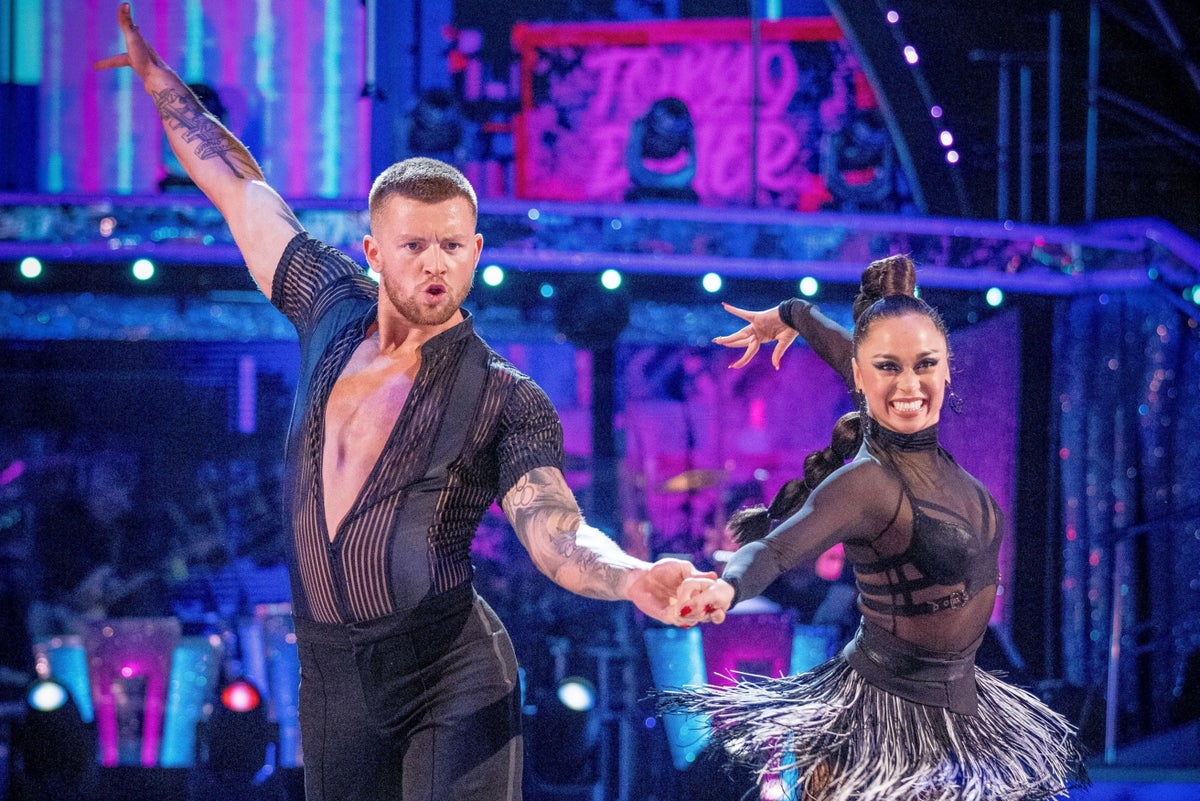 (Image/ Source: standard.co.uk)
He may be in the public eye now thanks to his appearance on this year's Strictly Come Dancing – but Adam Peaty has had a very successful career.
The athlete is one of Britain's greatest Olympians of all time, and his swimming prowess has seen him smash records across the world. With this impressive career and his Strictly appearances, you'd think that he must have secured himself a fortune.
But how much money does Adam Peaty actually have?
Adam Peaty Net Worth
Throughout his swimming career, Adam Peaty has won awards across the world, from the Commonwealth Games to the Olympic Games.
However, it's harder than you might think to earn big money in sport. British athletes don't earn anything from winning at the Olympics, so Adam Peaty's net worth largely comes from sponsorships.
For his appearance on Strictly Come Dancing, Adam Peaty's net worth reportedly grew by £40,000, as he spent at least four weeks in the show. The swimmer is also currently advertising his newest book, The Gladiator Mindset, a self-help book.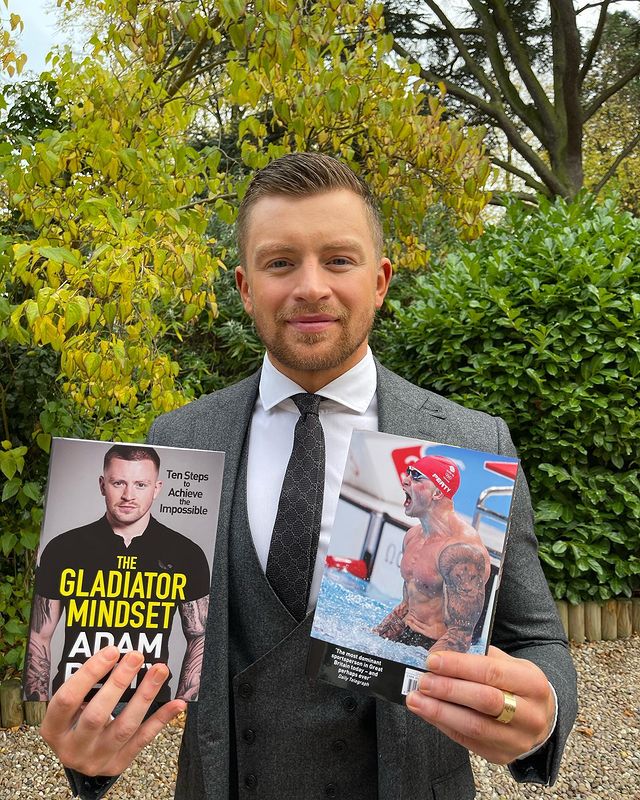 (Image/ Source: Instagram @adam_peaty)
Adam Peaty Girlfriend: Who Is Strictly Dancer's Girl Eiri Munro?
The swimmer also makes money through his own business, the Adam Peaty Sports Clinic. The company coaches Olympians to success.
With all of his TV appearances and celebrity athlete status, how much really is Adam Peaty's net worth?
According to reports, Adam Peaty's net worth is between $1 million and $5 million, or £750,000 and £3.7 million.
This is an incredible amount and means that his family is set up for life. In September 2020, Adam had his first child with his girlfriend Eirianedd Munro, a boy called George.
Strictly Come Dancing 2021
This year, Adam Peaty found further fame on the nineteenth series of Strictly Come Dancing. He was paired with Russian professional dancer Katya Jones, and the pair made it to week six of the show.
In his final week, he danced a Jive to Frankie Lymon's 'Little Bitty Pretty One'. However, the dance only scored the pair 27 points, and they ended up in the dance-off with Tilly Ramsey and Nikita Kuzmin.
Their dance wasn't enough for them to remain in the competition, though, and Tilly made it through to another week.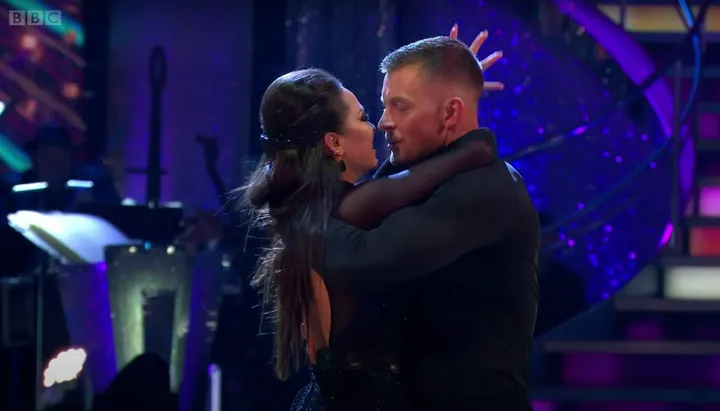 (Image/ Source: huffingtonpost.co.uk)
Ugo Monye Wife: Who Was The Strictly Star Married To?
On his penultimate week, Adam had some answering to do after he appeared to almost kiss his partner after a dance.
The Argentine Tango is a typically fiery dance and saw Adam strut and stride across the floor with Katja held close in his arms.
At the end of the dance, the two stayed close for just a second too long and appeared to lean in for a kiss before thinking better of it.
Since then, he's set the record straight, saying: "I knew my role, I knew what I had to do. I was playing a character and I'm not going to do it half-heartedly. You have to play it as much as you can, get into it, enjoy it."
However, this wasn't before his girlfriend Eiri had mocked him on TikTok.
Adam Peaty's Career
Adam Peaty is a professional swimmer from Uttoxeter, Staffordshire. The 26-year-old got his start in the sport young, and by the age of 12 was already breaking records.
He joined the Derby Swimming Club as a teen, and was initially placed in a group with slower swimmers, before his coach noticed his skills.
Adam has since said that the turning point for his career was seeing Craig Benson, a fellow athlete of the same age, was going to compete at the London 2012 Olympics.
"It was then I realized I wasn't taking it seriously enough," Adam said.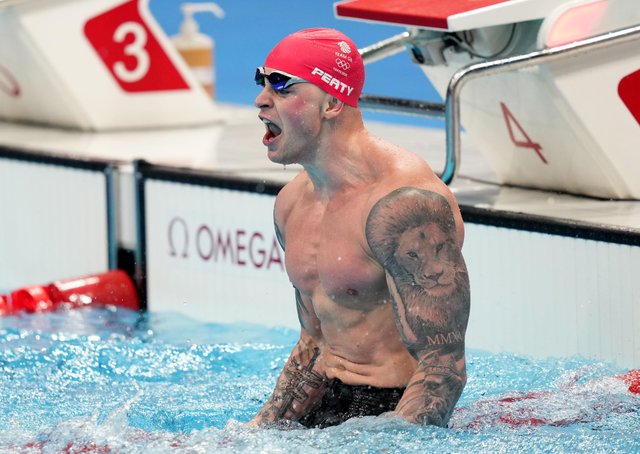 (Image/ Source: yorkshirepost.co.uk)
Gary Neville Wife: Who Is The Sky Sports Pundit Married To?
At the Rio Olympics, he set his first Olympic record in the 100m breaststroke with a time of 57.13 seconds.
Four years later at the Tokyo 2020 Olympics, he retained his gold medal in the 100m breaststroke, but couldn't defeat his own record, setting a time of 57.37 seconds.
Speaking about future Olympic games, he's said that he has someone new to inspire him now. He said:
"I don't really go out there for myself, not anymore anyway. I go out there for my son, I go out there for my family, I go out for the people that support me."