News
Eddie Hall Net Worth: The True Wealth Of The Strongman
Eddie Hall Net Worth: The True Wealth Of The Strongman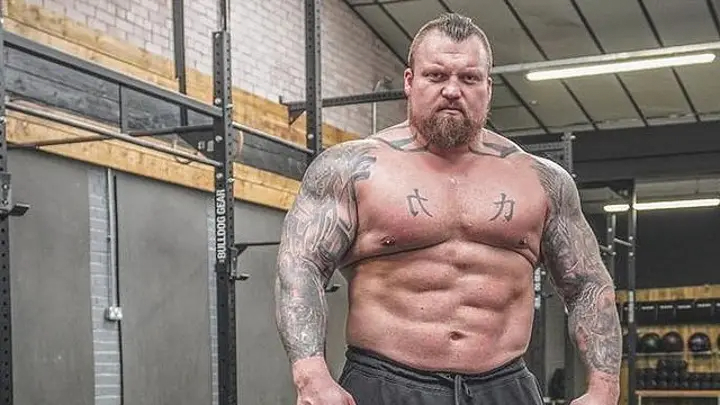 (Image/ Source: ladbible.com)
As the former World's Strongest Man, Eddie Hall has built a career out of being the biggest man in the room.
He won his first strongman competition in 2010 and has gone from strength to strength since then. It's no surprise that his nickname is 'The Beast'.
In that time, Eddie has also built a lucrative net worth, built out of competition winnings and sponsorship opportunities.
But just how much wealth does the strongman have? What is Eddie Hall's net worth?
Eddie Hall Net Worth
Since 2010, Eddie Hall has competed in strongman competitions all around the world, winning lucrative money rewards. For the World's Strongest Man contest alone, the prize money is in excess of $72,000.
Eddie has also chosen to partner with a variety of companies, all of which will pay him lucrative money to advertise their brands. This includes Boohoo Man, MUHDO, Arla, and Blakeman's Sausages.
But with all of these deals and winnings, what exactly is Eddie Hall's net worth?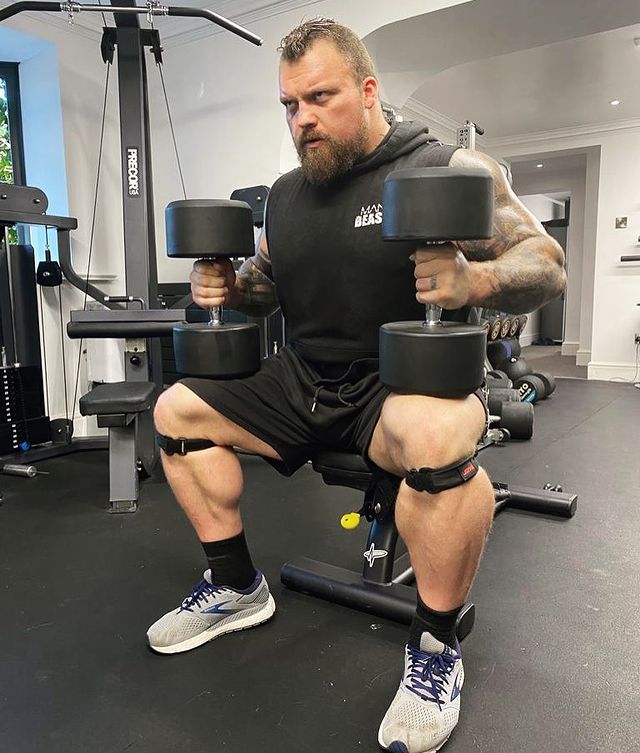 (Image/ Source: Instagram @eddiehallwsm)
In fact, Eddie Hall's net worth is around $5 million, or £3.6 million.
As well as prize winnings and sponsorship deals, Eddie also maintains a successful YouTube channel with close to 2 million subscribers. Here, he posts regular videos including vlogs, training videos, and strongman video reactions.
His Recent Weight Loss
Recently, Eddie Hall has been shedding pounds. But this isn't some kind of intensive dieting – actually, Eddie is preparing for a boxing match.
He's currently preparing for a meet up with fellow former strongman Hafthor 'Thor' Bjornsson, which is scheduled to take place next year. In order to get into the ring, though, Eddie has had to shed some weight, going from 196kg to 160kg.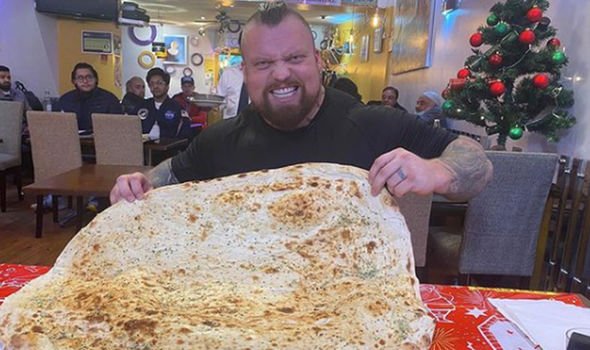 (Image/ Source: express.co.uk)
Tyson Fury Wife: Who Is The Boxing Star Married To?
As a strongman, Eddie consumes close to 7,000 calories every day – three times the recommended intake for an adult male.
He says that eating so much not only requires planning but also takes up a lot of his time. The strongman is used to eating six meals a day, comprising of heapings of carbs, protein, snacks, and chocolate.
In preparation for his meet up with Thor next year, he's been switching his heavy workout sessions for HIIT (high-intensity interval training) and including walks and runs into his schedule.
Explaining his busy schedule, he said: "What I do now is I've thrown in a couple of boxing sessions a week. I do a land-based training session, I do a swimming session, and then I bought a push-bike as well so I'm doing a lot of cycling.
I've probably piled on about five or six hours a week in cardio on top of my weight training."
All of Eddie's training is paying off, though, as he's also snagged a role as a villain in the next Expendables film. Filming is now underway in London, with Eddie making friends with co-stars including Jason Statham.
Who is Eddie Hall's Wife?
Considering his intensive training schedule and feeding regimen, it's a surprise that Eddie has any time at all for family. He does – but with a lot of help from his wife.
He is married to Alexandra Hall, who is a businesswoman in her own right, running her tattoo and barber businesses. When she's not playing businesswoman or looking after their children, she also cooks all of Eddie's meals, catering to his massive appetite.
She explains: "I cook all of Eddie's meals unless there are some days where I am overloaded with my own commitments. In that case, I will prepare it for him and I will leave him instructions on how to cook it.
It's not that Eddie can't or won't cook, but I don't think he has ever had the time to try, he has always been so busy with training and competing."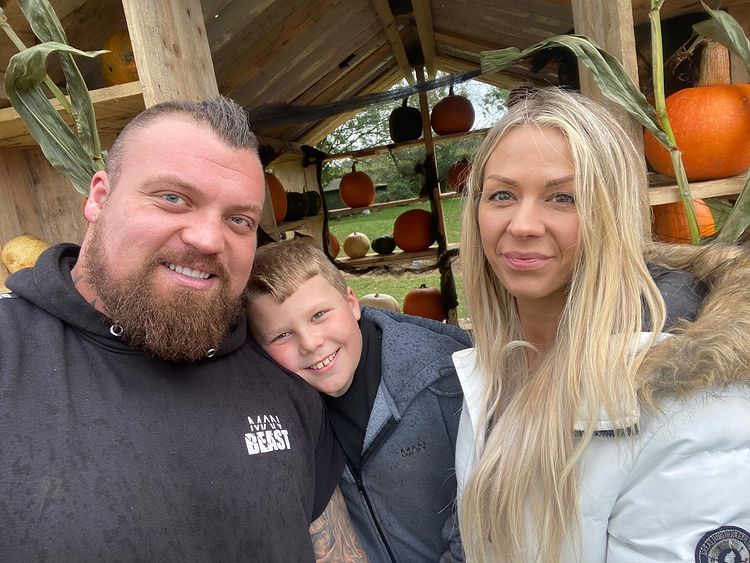 (Image/ Source: Instagram @eddiehallwsm)
Joe Rogan Wife: Who is Jessica Ditzel?
The couple has one child of their own, eight-year-old Maximus, and one child from Eddie's previous relationship, 11-year-old Layla.
Alexandra has been on her own fitness journey and documenting the process on Instagram. However, like Eddie, it's not all been easygoing. Just recently, she was admitted to the hospital with severe anaemia, requiring a transfusion.