Amelia Made In Chelsea: The Bridget Jones Of Chelsea?
She calls herself the 'Bridget Jones of Chelsea'. Perhaps because she has troubled romantic relationships. Or maybe because the way she talks and walks is like the famously messy and verbose fictional character Bridget Jones. 
Amelia Made In Chelsea, or Amelia Shani Mist joined Series 17 of Made In Chelsea when the show was revamped last year. Old faces were replaced with new ones, and Amelia Mist was one of them. 
More about Amelia Made In Chelsea! There are some really fascinating tidbits about her that you would want to know. 
A Little Peek Into Amelia Made In Chelsea's Background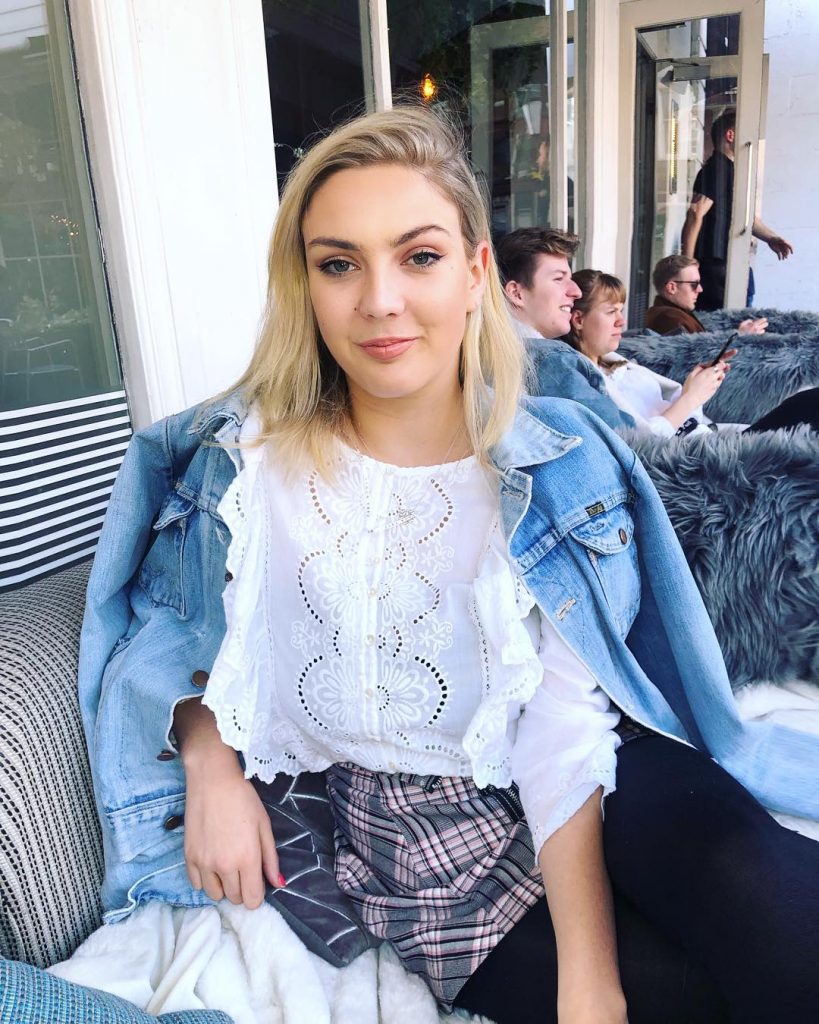 Image Source/The Tab
Being awkward and unique is Amelia's strong point in the show. She has made herself relatable to audiences which made her more popular compared to other cast members.
Apparently, she joined the show in Season 16 of Made In Chelsea for a brief period of time. In episode 7, she appeared with Mark-Francis and somehow managed to get a spot in the hearts of audiences. 
Shockingly, she isn't actually from Chelsea. She hails from Dorset but her Instagram shows that she often frequents Chelsea for day outs and night outs. 
View this post on Instagram
Interestingly, Amelia is currently studying at Richmond, The American International University in London. Her work experience includes Recruitment Manager at KAIROS based in Bournemouth.
Her LinkedIn profile says, 
"Experienced Recruitment Manager with a demonstrated history of working in the venture capital and private equity industry."
This is indeed a refreshing side to one of the casts of Made In Chelsea!
Amelia Made In Chelsea's Journey In The Show
Source/YouTube
She started off right by quickly capturing the hearts of audiences with her quirkiness in Season 17. In Season 18, her weight loss became a major talk of the town!
Fun Fact: Other Made In Chelsea casts of Season 18 include James Taylor, Jamie Laing, Alex Mytton, Sophie Hermann, and Olivia Bentley. 
She lost several pounds between Season 17 and Season 18. Of course, audiences didn't miss to notice the transformation of the quirky queen. Episode 2 of Season 18 started with Amelia playing tennis with her bestie Angus Findlay and she owned the court with swift and agile movements. 
Why Is She The Bridget Jones Of Chelsea? 
View this post on Instagram
Amusingly, she self-declared that she is the 'Bridget Jones of Chelsea'. We know that the fictional character Bridget Jones that we all love is quirky, hopeless in relationships, awkward and messy!
Undoubtedly, we can see a lot of the fictional Bridget Jones in Amelia Made In Chelsea. She is quirky, charming in her own way, and may have trouble finding her perfect romantic companion!
So, yes Amelia! You can call yourself the 'Bridget Jones of Chelsea'. We will too!
Amelia's Romantic Relationships…
View this post on Instagram
If Bridget Jones relationship status is any indicator of Amelia's love life, we know that things might not be going very well!
Apparently, Amelia wants a partner with a good aura. In Made In Chelsea, Amelia once made a call to someone to go for a date to a flower show. Unfortunately, he declined and Amelia was let down!
According to Freddie Browne, 
 "We need to get Amelia the man that she deserves".
She also dated Hugo Leefe but it didn't end well. 
Amelia's Social Media Presence…
With 36.5k followers on Instagram and 3,911 followers on Twitter, Amelia is amazingly a social media celebrity too. She described herself as,
"Planet Passionate & Vegan friendly."
View this post on Instagram
Obviously, she is passionate about nature, animals, and the earth. She often posts photos and tweets about making changes and appreciating the Earth. For instance, for Earth Day this year she posted, 
"Happy Earth Day to the beautiful planet that abodes us and keeps us safe endlessly, even though we don't treat it with the respect it deserves! These photos are from years ago. This day is for raising awareness for this beautiful world and the impact we have on it. 

"Please think of this day as a naturist inspiration and take a second to cherish. It's full of art, science, heritage and so much more. If we take a second to think about it, think about the endless amounts of evolution and generations that have surpassed to this current day! It's mind blowing. 

"I just love to love the history of humankind and to really inspire myself to be aware of all things that impact the world negatively. So today! Change one thing, or 10 things for good just to help us all live a little better and enjoy our world for generations to come! 

"2020 has definitely enabled us to take a break from the chaos created by us, and I recognise people are respecting and seeing the beauty of the world! This planet is our home so please respect and be kinder to our world, our animals and nature. We wouldn't be here without it."