Entertainment
Dianne Buswell Boyfriend And Their Shenanigans
Dianne Buswell Boyfriend And Their Shenanigans
It's really hard not to notice Strictly's Dianne Buswell. Her red fiery hair pops out the minute she walks onto the stage, her signature dance moves are mesmerising, and her social media posts are getting more creative day by day making her hilarious, witty and relatable!
Dianne Buswell is no stranger to dance, and the same goes to Britain's Strictly Come Dancing stage which she had been a part of for three seasons with different partners.
Her career took a leap after she danced with Joe Sugg, a very famous British YouTuber in Strictly Come Dancing in 2018.
Who is Dianne Buswell? Who is Dianne Buswell's boyfriend? What has she got on her plate for 2020?
About The Red-Haired Beauty's Amazing Talent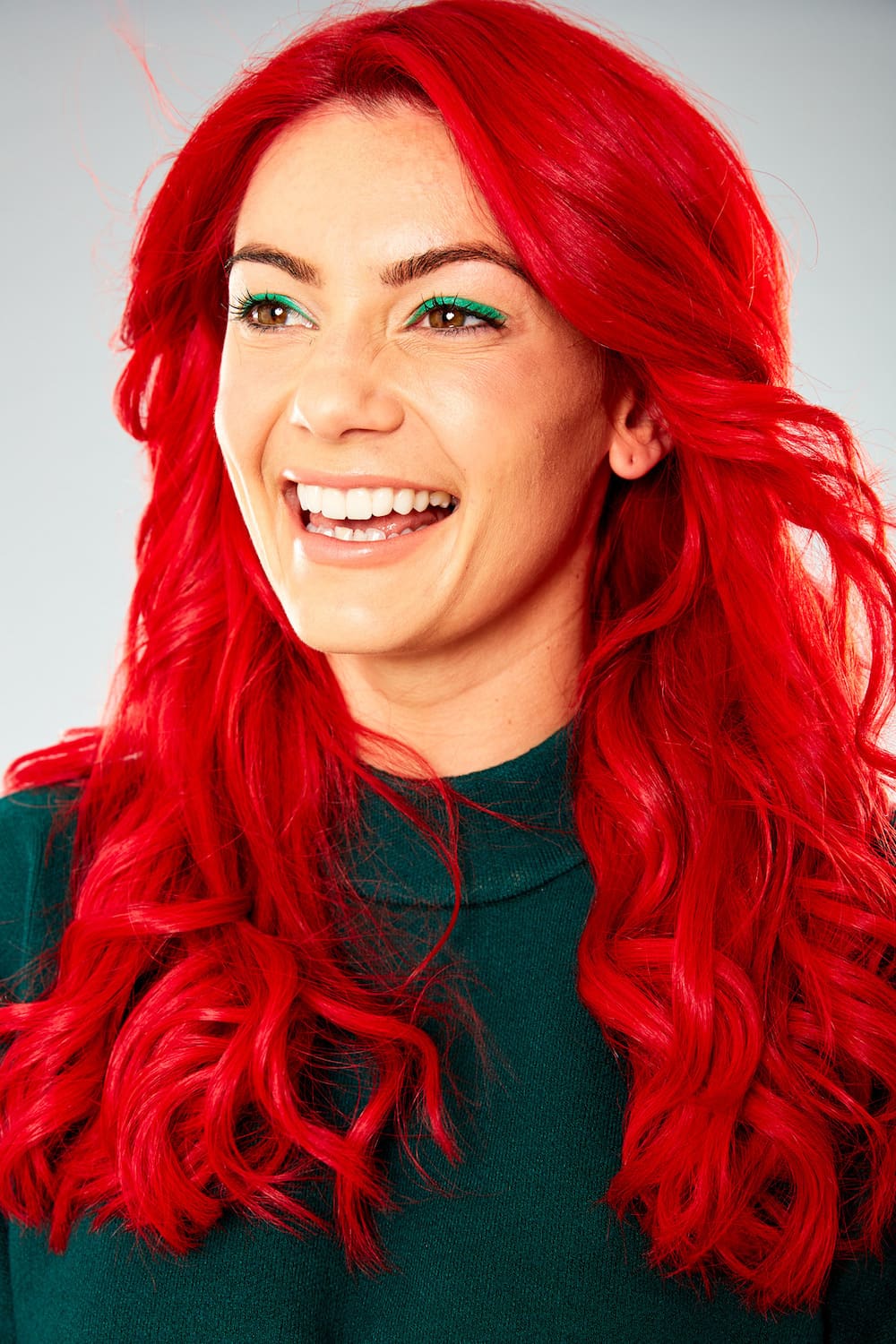 Image Source/Happiful Magazine
Hailing from Western Australia, the 31-year old professional dancer had been dancing since she was four years old!
Before she made her way to Strictly Come Dancing, she appeared on So You Think You Can Dance Australia, Burn The Floor, and Dancing with the Stars.
In 2017, she first made it into BBC's Strictly Come Dancing. In her first season, Strictly Come Dancing professional Dianne Buswell danced with Reverend Richard Coles where they were the second couple to be eliminated.
While in 2018, her dance partner was Joe Sugg and they made it to the finals! They were the runners-up with Strictly stars Faye Tozer and Giovanni Pernice and Ashley Roberts and Pasha Kovalev. The winners of that season were Stacey Dooley and Kevin Clifton.
Source/YouTube
After the series, she went on the Strictly Come Dancing Live! Tour with Joe Sugg. Notably, they won the highest number of shows during the tour!
Looks like they have got sizzling chemistry between them!
Last year, Dianne danced with partner Dev Griffin but unfortunately, they were the third couple to leave the show. The winners of the season were Emmerdale actor and racing driver Kelvin Fletcher and Oti Mabuse.
Everyone, Meet Dianne Buswell's Boyfriend!
Dianne Buswell's boyfriend is none other than her dance partner who she went to finals with in Strictly Come Dancing!
The couple made it to the finals and won the most number of shows on the TV show's tour. That alone says something about how well they can work and play together!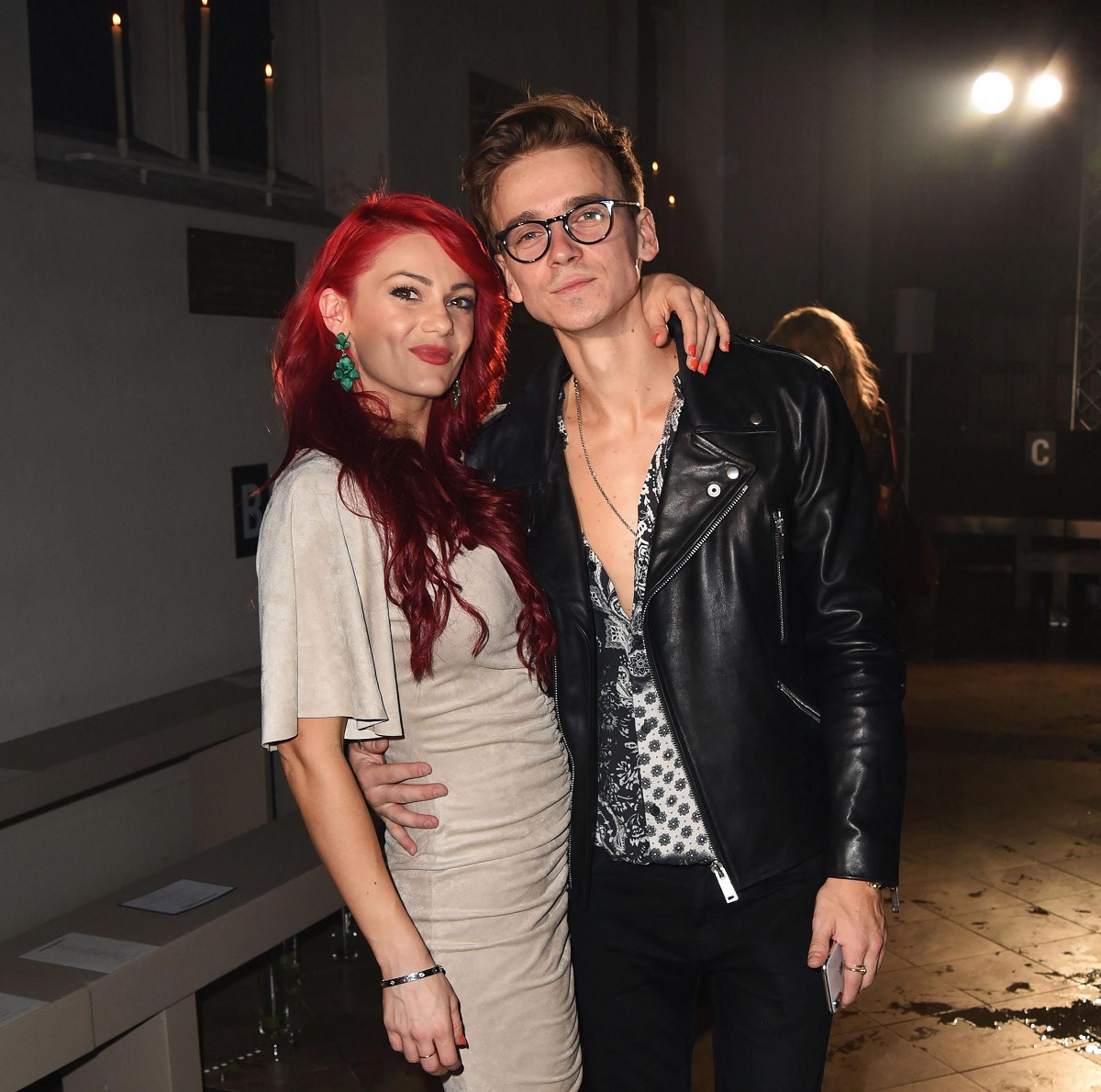 Image Source/The Sun
Dianne Buswell's boyfriend is Joe Sugg and the power couple are making their way up the British entertainment industry with their dedication, hard work and creativity!
Joe Sugg started his YouTube career when he was 20. Under the username ThatcherJoe, his profile currently has a whopping 7.97 million subscribers!
He has also written three graphic novels titled Username: Evie, Username: Regenerated and Username: Uprising in 2015, 2016 and 2017, respectively.
And then, of course, he joined Strictly Come Dancing and danced with Dianne Buswell.
Dianne Buswell's Life Changed After Dancing With Joe Suggs…
I know how crazy ! https://t.co/txoEIZEL7f

— dianne buswell (@dbuzz6589) February 8, 2020
😊😊🙏🙏 thank you to all you guys who watch me 😝 https://t.co/bBAVgA63Fq

— dianne buswell (@dbuzz6589) January 29, 2020
The couple have made their way up and are a few weeks short of launching their joint tour that comes with music, comedy, dance and a sprinkle of their adorable charm!
The Joe & Dianne Show is well on its way to meet its fans with the dream team of Joe Sugg and Dianne Buswell!
A Little Peek Into Their Relationship…
Did they get together while they were in the show? Was it after? Or before?
"We got partnered together, we were concentrating so hard on the competition, we made it all the way to the final and then after, we sort of realised we were very very close.

"We were great friends and that continued further and now we're together."
While they have no intention of getting married or having children in the near future as both of them are committed with their tour, Dianne shared that her boyfriend Joe Sugg would make a brilliant father in the future!
"He'd be like that dad that dresses up for them – he'd play characters every day, he'd be a lot of fun, he'd be just like a kid!"
Oh, we would like to see that too, Dianne!
Dianne And Joe Are All Sorts Of Cute, Lovely, Cheesy (In A Good Way!) And Adorable!
The couple share a lot about their day in social media. Of course, we get to see how they treat each other and be in love with each other!
After not making it as the winner of Strictly Come Dancing and failing to get hold of the 'glitterball trophy', Joe shared a photo of him and Dianne with the most tear-inducing and sickeningly sweet caption!
They have their fair share of adventure together and they seem to be having the times of their lives!
This photo will definitely make anyone smile! They look so cosy together!
Oh! We forgot to mention that they are also funny!
They Are So Happy Together!
Being popular together is one thing, but being under the public eye around the clock must be tiresome. But, according to Diane, nothing affects their relationship!
Her reason?
"If we weren't happy, I would feel the pressure, but because we are so happy, it doesn't feel like there is any pressure. It's all so natural."
Couple Who Hustle Together Stay Together…
Ekkkk litterally just had the rehearsal schedule sent to us today ! Means it's getting close 💕😊😊😊😊 https://t.co/LsdzR0vaYG

— dianne buswell (@dbuzz6589) January 6, 2020
The power couple is tirelessly working day in and day out to make their tour a grand success.
So much so that they were working even on Valentine's Day this year!
They were rehearsing for their dance tour and took time off in the evening for some lovely time together.
Interestingly, Joe Sugg has got his priorities sorted when it comes to relationship.
"I'm sure we'll figure out something. Maybe we'll cut rehearsals short and go for a nice little meal."

"For me, it's not about the big presents and stuff, the big expensive gifts.

"I'm not just saying that because Dianne is in the room watching me. I think it's about the small little gestures throughout the entire year. That's my stance on it."
Good for you, Joe!
A Trip To Dianne's Home In Australia…
The couple seems to be cosying up with each other as they recently took a trip to Australia to visit Dianne's family.
Their Instagram posts show enough proof that they had a great time together. Apparently, Dianne's family loved Joe! Joe shared a photo with Dianne's family as well!
Unfortunately, her grandfather passed away shortly after the trip and Dianne was grateful that they got to spend some time together.
Dianne Had Troubles In The Past…
In her early twenties, she embarked on a world tour that jeopardised her health!
Due to the unhealthy and highly competitive nature of the environment she was in, Dianne started nitpicking about her looks. She exercised excessively and cut out meals. As a result, she had to face anxiety and iron deficiency anaemia.
Here's what she said about the whole ordeal: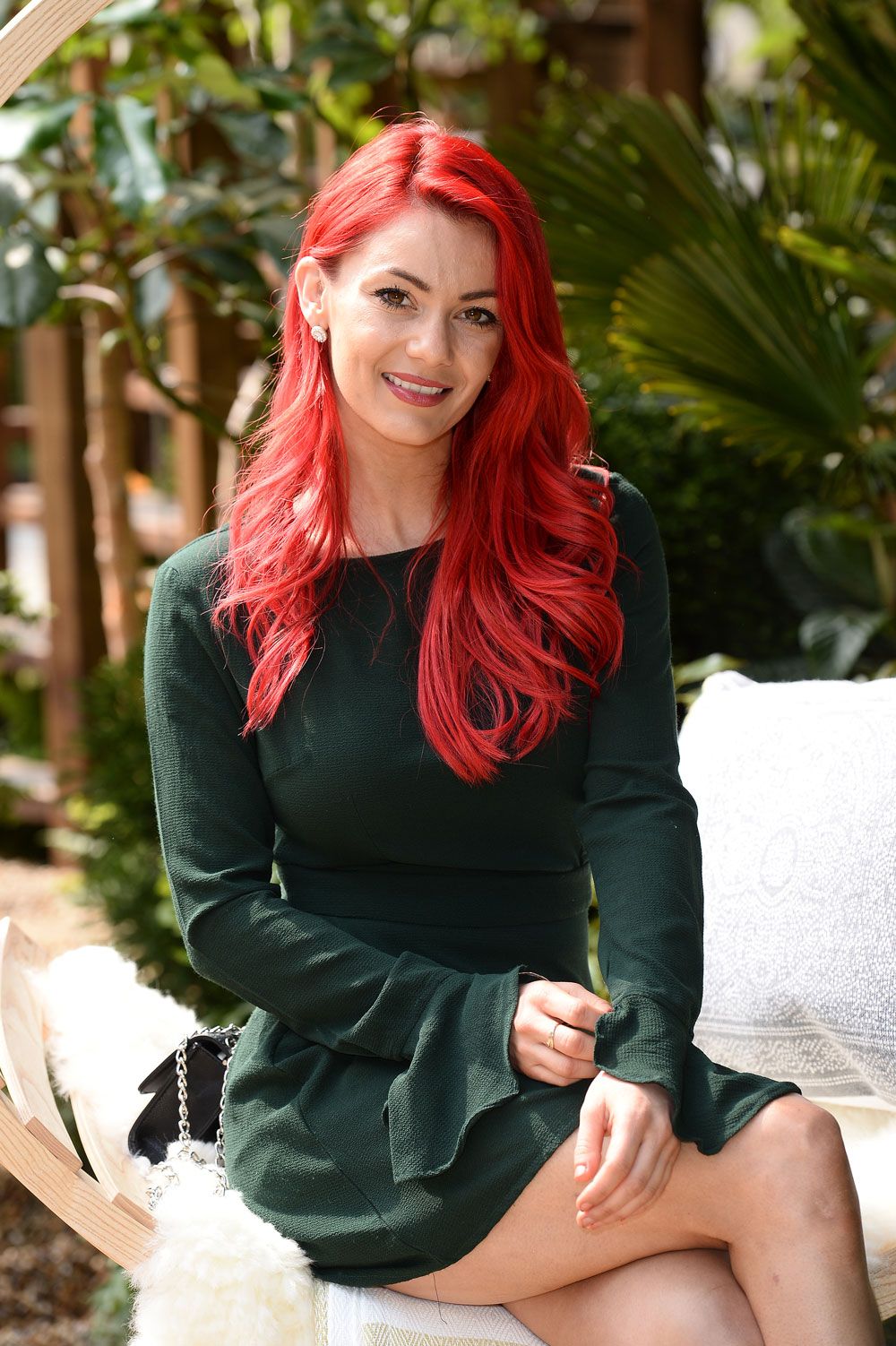 Image Source/Cosmopolitan
"Everyone in that company was the best at what they did – they were all hard-core. It was very competitive. I wanted to be the best on stage, to look the best."

"I tried everything. Sometimes I did three shows a day and I'd go to the gym in between. I was exercising excessively and cut out so many meals.

"If I [ended up] off that schedule, it would really throw me. It was an addiction, I guess."

"I literally went from this bright, bubbly person to a really low-energy Dianne, who'd wake up at one in the afternoon because I was so tired. Energy has to come from somewhere, and I was getting none of it. It got to the point where I had no physical energy to do the show or other things."

"Anxiety came with it, because I didn't feel well enough to perform, and had to every night. The anxiety stemmed from worrying whether I'd get through it.

"I was dancing the show thinking: 'I don't think I can do this.' It was a very vicious circle. Thank God I caught it when I did."
Upon returning from the tour, Dianne was rushed to hospital by her mother where she received an iron transfusion. Shortly after, she was back being her old, energetic self. Taking it as an experience, Dianne was back to her game stronger than before.
"Since that point, it was a massive turning point for me. I realised I'd 100% put my career on the line, and I never wanted to return to that state, ever,"
By The Way, Do You Know That Dianne Faced Embarrassing Moments On TV And Social Media Recently?
She fell down while trying to shoot a funny video for her social media accounts! Take a look!
Another of her embarrassing moments was when she appeared in This Morning for an interview with Joe and her hands were red! Like her hair!
She tried to keep her hands by her side, but nothing missed the audience!
Apparently, she washed her hair the morning of the interview and the colours caught on!