It was only a few weeks ago that boots launched a 70% off sale, allowing shoppers to get their hands on some of their favourite products at total bargain prices.
But now, prices have been slashed even further in a bid to clear some of its Christmas stock, making way for new products.
You can pick up products from big brands like Lee Stafford, Soap and Glory and Fat Face at bargain prices; with gift sets and mugs being flogged for as little as 85p.
Blogger Charlotte Burns shared photos of items that can be snapped up for 90% less money – including fragrances and makeup.
I know where I'll be going after work tonight…
Another savvy shopper bragged on Facebook how she managed to get £82 worth of stock for just £8.25 at her local store. Gift sets and nail polishes were among some of her buys.
With over 2,500 shops around the UK, you're never too far from a Boots store, so what on earth are you waiting for?!…
Boots isn't the only high street store slashing their prices on some of their products either…
Summer may still seem a long way away, but with news of a scorching year of us ahead of us again we can't seem to stop dreaming about those long summer days.
One way to make it come around sooner is by taking a visit to B&M and picking up their best selling product…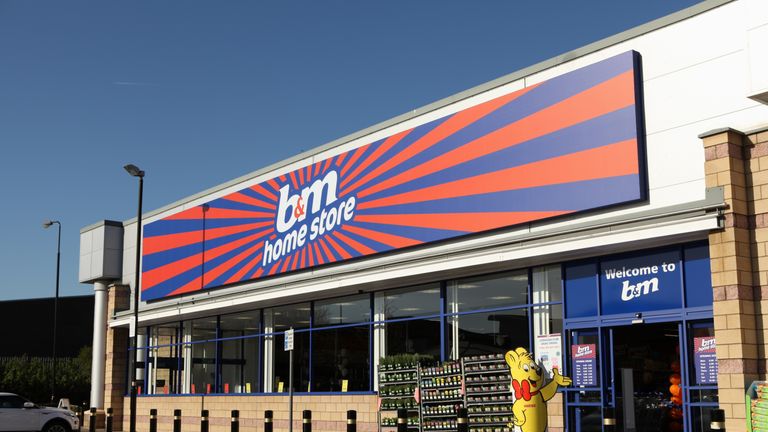 While in most stores across the country, this hot tub would have set you back almost a £1,000; B&M, however, are selling the same inflatable hot tub for way cheaper.
The same Lay-Z Spa Miami hot tub went on sale in B&M stores around the country last summer for £250 – £150 cheaper than at Very.com.
Now, if you were thinking of getting your new garden accessory from the likes of Argos, then think again. The Lay-Z-Spa Vegas (the bigger version of Lay-Z-Spa Miami) is a whopping £250 more than in B&M bargains.
Last year, the Miami hot tub sold out in record time around the country and with another scorching hot summer ahead of us, we're guessing they won't stay in stores for too long, you'll need to hurry up if you want to bag yourself one.
By the looks of recent Met Office reports, good old 'El Niño will be making a return this summer bringing us record hot temperatures; investing in this luxury garden item just means your summer can start sooner than anticipated – now who on earth wouldn't want that?!
Last year Aldi's Spa Pool went on sale for £279.99 and the budget store is promising 50% more stock than the last two years after it sold out within hours of going on sale the previous years after the price was slashed by £100, matching B&Ms offer.
The inflatable four-person hot tub features 120 powerful air jets and a 2,200W heater but will be restricted to one per customer again.
Aldi's spa pool will hold 795 litres and has a running cost of around £1 to £1.50 per day and is made by Intex. The Intex Pure Spa 4 person Hot Tub which has very similar specifications is on sale for £495 in B&Q.
Another great thing about this bargain is that it's suitable for both outdoor and indoor use.
Speaking last year, Julie Ashfield, Joint Managing Director of Corporate Buying at Aldi UK, said:
"Last year, we saw unprecedented demand for our Spa Pool and are thrilled to be bringing more back for our customers to enjoy this spring.

"A long-time spa staple and celebrity must-have, a luxury spa pool is perfect for spring and summer nights with friends or relaxing after a tiring day.

"However, shoppers will have to be quick though because as with all Specialbuys, once it's gone, it's gone!"