What does the Australian jungle and Donald Trump have in common? Both difficult, challenging and rather gross? (Some people even going as far as saying both are full of sh*t – us? Never). Yep, you guessed it…the best reality TV show to grace the nation is back, and despite the large-forehead shaped hole in the form of Ant McPartlin, the show is better than ever.
So yes, it's that time of year: the nights are getting darker, the weather is becoming bitter and cold and the show which puts the UK's favourite celebs under realms of torture is back – I'm A Celebrity. Yes, we are now qualified to put the Christmas tree up, get the Baileys out and eat our body weight in Celebrations. It's practically Christmas.
Watching these celebs get put through their paces over the next couple of weeks, living off rice and beans and the occasional cockroach makes us almost pity them – but not enough to avoid tuning in every night, obviously.
We've heard John bang on about his other half, Emily reveal she would never pass flatulence in front of her ex of 6 years and have naturally keeled over in laughter at the image of Harry running his beloved Sandra over: it's only been a week, but we can safely assume that the loved ones of this crazy bunch are missing the campmates more than ever…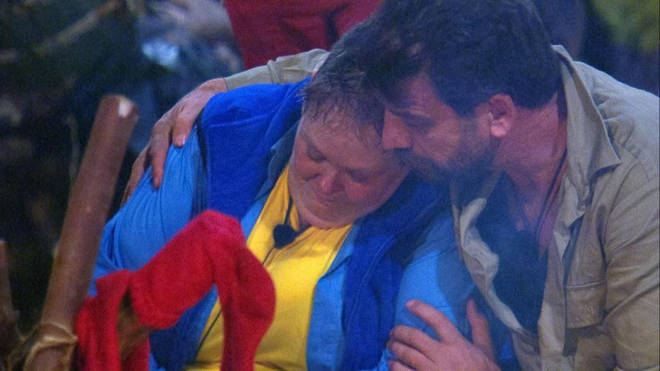 1. John Barrowman.
Torchwood actor, John has already made quite an impression on the campers and viewers this year with his hilarious antics, so it's no surprise to find out he's been snatched up and taken off the singles market…