'Say bible…'
The Kardashians: the most famous sisters (plus Rob) in the world, with a – quite frankly sickening – combined worth of 1.4 billion. And if that statistic isn't depressing enough in itself, it appears the power-family are only just getting started…
Rewind to 12 years ago – not many of us knew who 'the Kardashian/Jenners' were; we were too busy pining over Brody Jenner on The Hills, admiring his luscious locks and boyish charm, whilst simultaneously pondering whether he and Lauren were finally going to commit, and inevitably produce the world's best looking babies. Which they never did – spoiler alert. Sorry guys.
It was then that the little known Kimmy K made her first cameo on our screens, alongside her reality star/hunk/god-like step-brother Mr Brody Jenner. Helloooooooo Brody.
Avid fans of The Hills out there will know that her cameo wasn't the sole reason for her sky rocket to fame; for the children out there reading, we will save that story for a later date…
Yes, we might follow them on social media; we might watch them on TV; some of us might even feel like we know them on a personal level – but just like every family, they have their own deep, dark and downright juicy secrets…
1. Kim dated Michael Jackson's nephew.
It seems Kim's dating life started like most people's…well, kind of, not exactly. Let's explain…
Prom dates…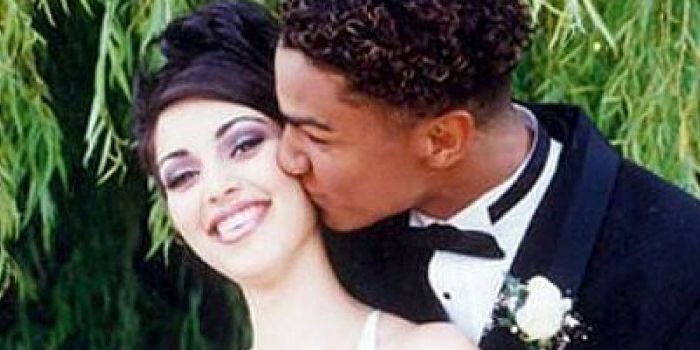 The Kardashians were already a pretty well-established, and quite obviously a 'rich' family in Hollywood – therefore it comes as no surprise to find out Kim spent her 14th birthday celebrating at Michael Jackson's Neverland ranch (where there were apparently "baby elephants and chimpanzees in overalls").
Where was our invite?
MJ's nephew TJ, who was just 2 years older than Kim at the time, asked her out on a date to…you guessed it, McDonalds (awwww!)
Kim and TJ at her prom…
Now, anyone who's watched KUWTK will know that Kim and her sister Kourtney both keep 'Ex boxes'.
What's an 'ex-box' you ask? Kim revealed that she kept things that reminded her of all of her exes…
Kim showing Khloe her ex-box…
…including, a fake chicken foot from one of Michael Jackson's music videos, chocolate from Neverland and a box of chicken nuggets from her first date with TJ. Yuk.