Daily Feed is the home of social first news and entertainment. From celebrity gossip to nostalgia, our unique content is guaranteed to intrigue and inform. If you enjoy the following article please share with your family and friends.
Who doesn't love Father of the Bride…the 1991 feel good film!
Starring the always fabulous Steve Martin as George Banks, he finds it hard to accept his beloved 22 year old daughter Annie (Kimberly Williams) is getting married to Bryan MacKenzie (George Newbern), a man she met whilst in Rome.
She had known him for six months.
George instantly dislikes Bryan, and the thought of a wedding sends George a little over the edge!
But after a while, he comes to realise as long as Annie is happy, then he is happy!
The film inspired a series of Hallmark commercials that featured the smiling faces of the happy couple and sneak-peeks at the backs of numerous greeting cards. It is number 92 on Bravo's "100 Funniest Movies".
The film opened to positive reviews, and became a major box office success, earning more than four times its budget. With its success, a sequel, Father of the Bride Part II was released in 1995.
The film opened to generally positive reviews.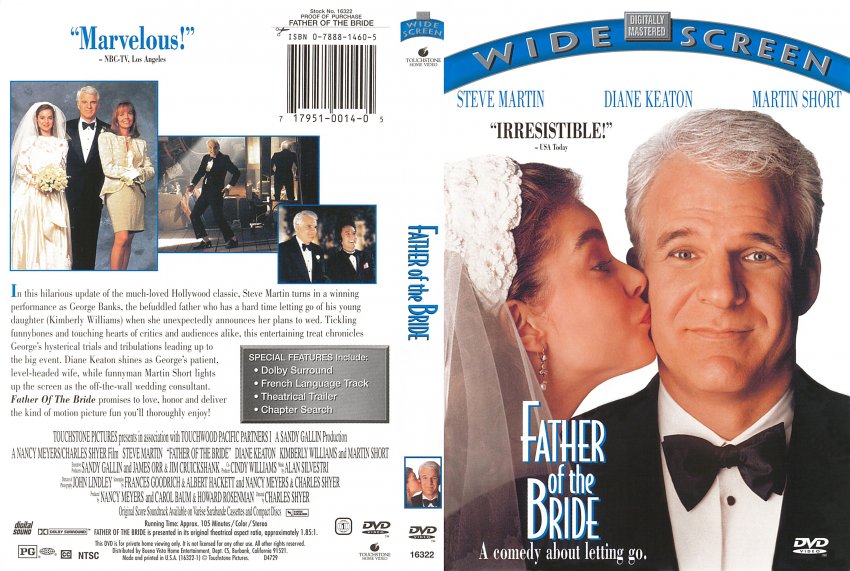 The review  website Rotten Tomatoes reported that 73% of critics gave it a positive rating.
This was based on 41 reviews, with an average score of 6/10.
Its consensus states that "while it doesn't quite hit the heights of the original, this remake of the 1950 classic is pleasantly enjoyable, thanks in large part to winning performances from Steve Martin and Martin Short."
In a bit of a contrast, it only received 51/100 on Metacritic.