Daily Feed is the home of social first news and entertainment. From celebrity gossip to nostalgia, our unique content is guaranteed to intrigue and inform. If you enjoy the following article please share with your family and friends.
Cadbury's Freddos are the perfect treat, aren't they?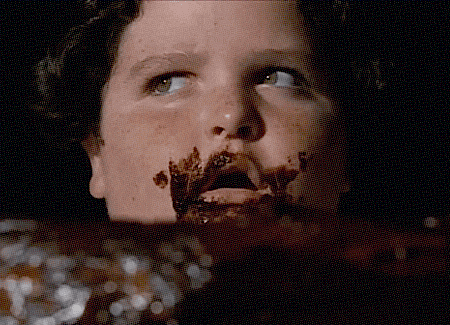 We've grown up eating them (even though they cost a fortune now, but we'll get onto that another time) and we're still partial to a cheeky Freddo from time to time.
But did you know there's another variety of Freddo? No? Wel,l I didn't either.
Say hello to the 'White Chocolate Dream Freddo'.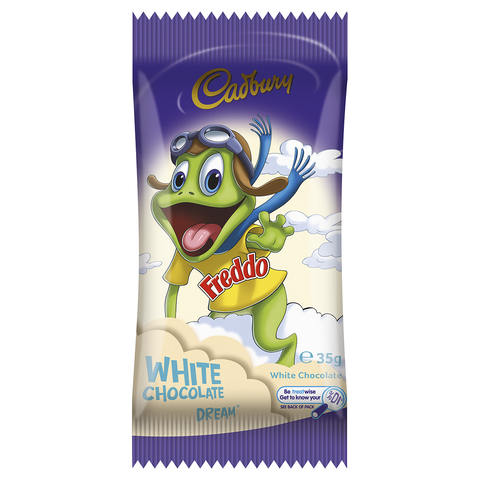 Why have we not seen them in shops you ask? It's because they're an Aussie thing – which isn't too surprising considering Freddos are originally an Aussie creation dating back to the 1930s.
Good news though, you can buy the chocolate bars online on several sites and even more good news…they're bigger than the originally Freddos, they're twice as big as the original ones.
Get yourself on Amazon as soon as you get home tonight and stock up on them before word gets out (they are slightly more expensive, but who cares?)
And the good news doesn't end there…
Not only did childhood holidays mean playing on the beach and swimming in the pool, it also meant eating tons of ice cream and ice lollies.
We all have our favourites, whether it's Funny Feet, Calippo Shots or Fab lollies, they have the power to make us nostalgic for past summers. For those of us born in the 90's, chances are you fondly remember the Punky Penguin ice cream. 
When was the last time you had a Punky Penguin? I remember getting excited soon after arriving at the beach in Ibiza. I sprinted to the nearest store and finally got my hands on my first Punky Penguin of the holiday.
The Punky Penguin was a huge favourite for good reason.  Not only did our little friend provide yummy vanilla ice cream, it also doubled as a companion and container for our seaside explorations.
Sadly, the delightful punky pot hasn't been available for purchase on holiday for quite some time and is dearly missed.
It seems however, that they could finally be making a come back with one UK food supplier now selling them in bulk. That's right, they may well be making a return to our local shops and restaurants much sooner then anyone could have anticipated.
Holdsworth Foods is selling the vanilla ice cream pots in packs of twelve for £20.40 ($27.31) which works out at a very decent price of £1.70 ($2.28) per unit.
Unfortunately, it seems that for now, this is only available for purchase by the industry professionals higher up the food chain. Don't lose hope however because this likely means that our favourite childhood ice cream will probably be available to buy in our local corner shops and supermarkets any day now.
It's been far too long and I can't wait to be reunited with the cute little penguin. I look forward to the day that I stroll into the local shop and finally see these in the freezer.
I can't help but think what uses we could find for the pots as adults. As children, we'd come up with endless uses for the penguin. Maybe he'd play the part of a hero in our dramatic games on the beach or maybe he'd become the go to pot in which we'd put our seashell collection. We can't do that now though, we're way too mature, right? Well, I've an idea. Simply fill it with your favourite drink as you chill in the sun and there you go, a perfect summers day. You could also use it to hold a mixture of chocolate and sweets or maybe you just refill with your favourite flavour of ice cream.
People around the country have joyously taken to social media to show their excitement for the return of Punky Penguins and who can blame them?
One fan said,
"Punky Penguins are coming back and I'm so happy"
Another commented,
"That's my childhood right there, I'm so excited to collect these again."
A third added,
"These were the only reason I went on holiday as a kid"
Advertisement