Daily Feed is the home of social first news and entertainment. From celebrity gossip to nostalgia, our unique content is guaranteed to intrigue and inform. If you enjoy the following article please share with your family and friends.
Unless you've been asleep under a rock for the past couple of weeks, you must know that Christmas is just around the corner. All the adverts have started coming on our TV's, radios are playing the songs and all the shops have started to release their latest gift ideas.
If you're struggling to figure out what to buy someone this year for Christmas, then we have a guide for you on some of our favourite gift ideas for both men and women to suit every budget!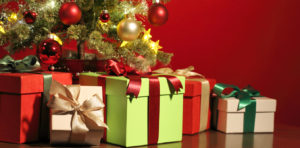 Lets start with the ladies…
Womens Gift Ideas
Personalised Suitcases by HB London
HB London are known for their personalised phone cases and a lot of people received these for Christmas last year. So why not buy you significant other a personalised suitcase to match their phone aesthetic.

These suitcases  come with 8 roller wheels which allows the suitcase to be rolled in any direction. An extendable handle as well as a regular handle on top and side of case, and a sleek and stylish TSA (Transportation Security and Administration) lock which will prevent the suitcase from being unlocked unless the correct  combination code is used.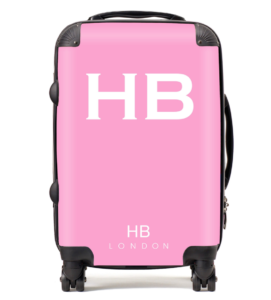 These suitcases start at £135.00 and come in a range of colours and well as finishes. Then can personalise the case by putting their initials on it which makes it the perfect gift for the traveller in your life!
Sparkling Beauty – The Soothing Collection by Elemis
Most women love some beauty products over Christmas and you can't go wrong with this collection of products by Elemis.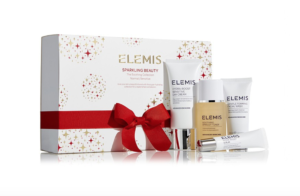 The collection includes a gentle foaming face wash, soothing apricot toner, new hydra-boost serum and a hydra-boost sensitive day cream! Elemis state that the benefits of these products are that they cleanse, calm and hydrate the skin! What more would you want?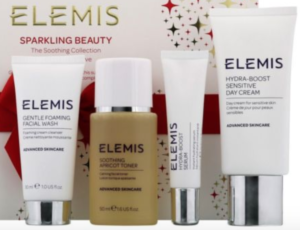 All the products usual total at £66.50, but for Christmas, Elemis are selling this gift collection for just £39.90!
Canon Selphy CP1300 Portable Photo Printer
With polaroid cameras being this years craze, Canon have released a modern take on the polaroid. This effortless wireless printer can create and share unique prints from multiple devices including your smart phone!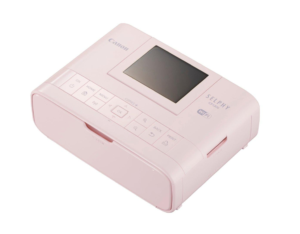 When connected to wifi, it allows you to print off pictures from a wide range of devices such as your camera and your smartphone. With wireless capabilities, you can take photo printing wherever you go.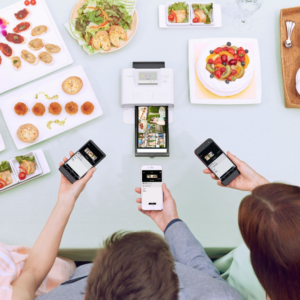 The Selphy printer sells for £129.99 and would make a great gift for someone who likes to capture moments.
G & Tea Cocktail Gift Set by Root 7
This tea set gives a creative twist to any adult tea party. If you know someone who is a fan of tea and a fan of cocktails, this might be the present for them!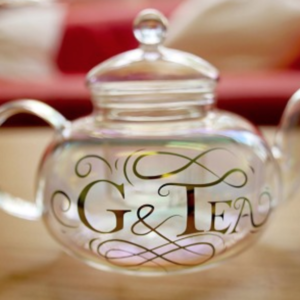 The 800ml teapot comes with a filter basket so you can easily keep all the nasty bits out of your teacups. Perfect for mixing up and serving a cocktail in style.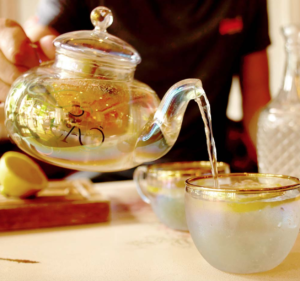 Selling for £30.00, you don't have to break the bank for this one!
Make Your Own Neon Sign – Asos.com
This could be a perfect gift for your Secret Santa this year. This innovative home accessary is one long LED light that bends into which every shape you decide to turn it into.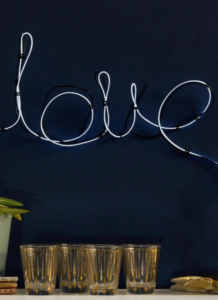 With long and flexible material, this neon light will look good in any room, whether that be in a home or office. It comes with bend and twist shaping wire so that it staying in place. For £14.99, we can't think of a better bargain for Christmas!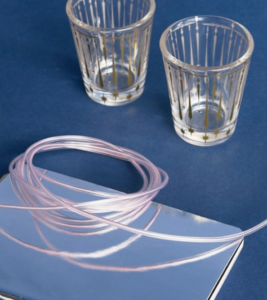 Now onto the guys! There's always a huge debate on who's harder to buy for. Is it men or women? Here are some of our favourite Christmas gift ideas for the men to help you out a little…
Men's Gift Ideas
Hexagonal Wine Rack by Sainsbury's
This sleek looking wine rack would make the perfect gift to make any guys kitchen looking pristine and smart.
For only £15.00, you don't need to splash out to treat the man in your life.
Google Home – Curry's
This cool home device gives you real-time answers to Google questions by using Google. Not only can you find out information, it also lets you play music from streaming services with the integrated speaker.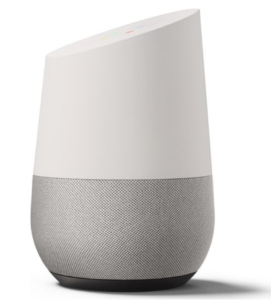 The sleek design will fit in with the aesthetics of any room and we expect it to be a huge hit this Christmas! This product competes with the popular Amazon Echo but for a smidgen of the price.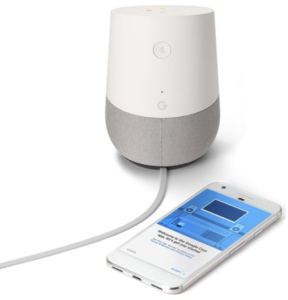 Google Home was originally listed for £129.00, but Curry's have recently reduced the price to just £78.00, saving you a massive £51.00!
Wahl SPL 4 in 1 Male Groomer – Boots
This rechargeable lithium multigroomer is finished with a premium stainless steel finish. The four interchangeable cutting heads are ideal for handling hair, beards and stubble, as well as trimming, outlining and all over body use which allows your significant other to obtain that well-groomed look in the comfort of their home.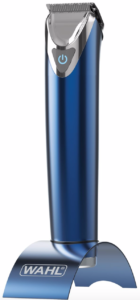 The groomer also comes with a cleaning brush and oil and also comes with a travelling bag so that they could take it anywhere they wanted.
Boots are selling this gift for £74.99, perfect for the man in your life.
Pack of 5 Pairs of Socks – Next
You can't go wrong buying a guy some socks for Christmas and Next always have the best socks.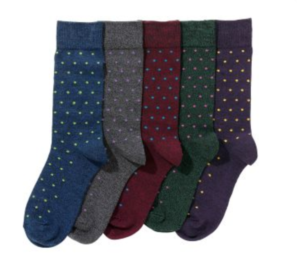 For £12, you get five pairs of socks which range in colour. They are made with Aegis Active Freshness: a specially designed technology which helps to keep your socks fresh and odour free!
Personalised Whisky Decanter, The Forest & Co
These decanters would make a great addition to any drinkers trolly. They are available in a choice of three designs and all come with a tag that can be personalised.
You can either write their name on the bottle or let them name their own whisky. We are surprised to see these decanters are being sold at just £45.00 so would be a perfect gift this Christmas!
Advertisement