Daily Feed is the home of social first news and entertainment. From celebrity gossip to nostalgia, our unique content is guaranteed to intrigue and inform. If you enjoy the following article please share with your family and friends.
Sir David Attenborough has returned to our screens with the follow-up to 2001s Blue Planet. It's one of the most popular shows on TV at the minute so let's take a look at some of the behind the scenes secrets.
1. Five babies were born to crew members during the time it took to film.
Production manager Katie Hall explained: "125 shoots, 6,000 hours filming underwater and 1,000 hours filming in submersibles", 

But away from the shoots, she adds, it was also a busy time for the crew: "We had three weddings. Four houses were bought. Five babies. Two babies on the way.

"That's what happens when you're filming for four years."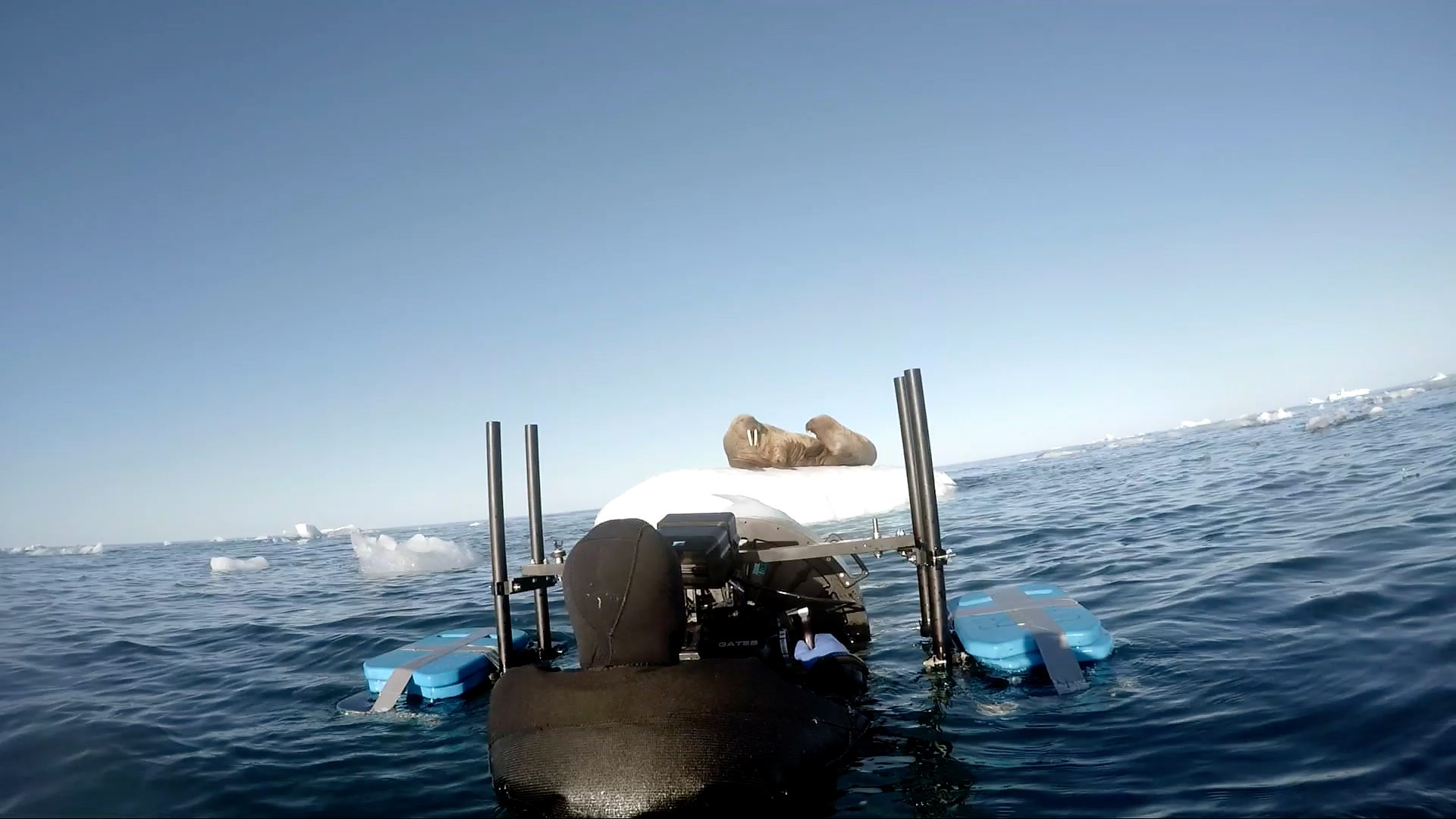 2. Hans Zimmer is doing the music again.
The music has been sorted by legendary composer Hans Zimmer.
"We actually put the music out to tender, we weren't sure who we wanted to do it," explains executive producer James Honeyborne.

"And although we loved Planet Earth II [which Zimmer also did the soundtrack for] we wanted to keep this feeling fresh.

"But Hans came to us with such an impassioned pitch as to why he wanted to do it, which was incredible."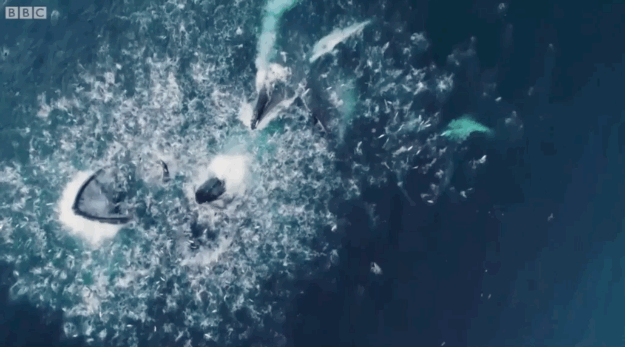 3. A lot of risk-taking goes into filming the show.
"When we green light each shoot, we're constantly mitigating risk," says Katie.

"But bar a couple of earaches, a little bit of water at the bottom of a submersible, and one cameraman stubbed his finger, we were extraordinarily lucky.

"But the planning that goes into every single shoot, and managing the risk – whether that's financial risk or health and safety – you don't see any of that."
4. A lot of people watched the trailer for this series.
Around 43 million people viewed the trailer on social media.
5. More people watch Blue Planet II thank X Factor.
"One of the interesting things about Planet Earth II was that more people watched it than the X Factor results show when they were up against each other last year," he says.

"So if there is a younger audience out there that is going to consume natural history content, we should focus our digital strategy on them, which is what we've done this year."
6. New technology was built to film the series.
"We built a huge piece of housing which we called the megadome which allowed us to slice the sea in half so you can see above and below at the same time," James says.

"We also built a tow-cam which can be pulled behind a boat which allowed us to travel with really fast-moving animals like dolphins and tuna."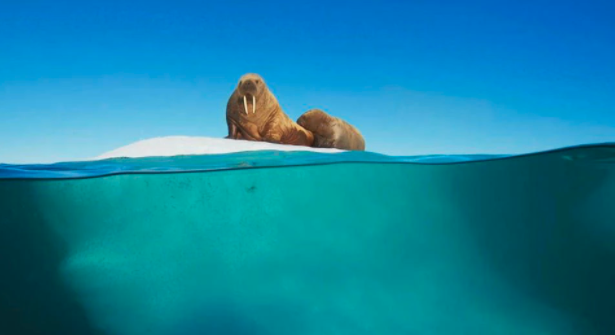 7. David Attenborough didn't know about everything that was going to happen on the show.
"When we first showed him some clips, he was like, 'Oh I didn't know this' and 'I didn't know that'," James says.

"Genuinely he was surprised. It's always good if you can surprise David, it doesn't happen often."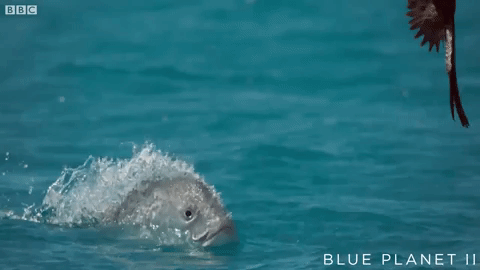 8. Why Dolphins surf…
"to strengthen friendships, develop social skills, and for the sheer exhilaration of it" according to Attenborough. 
9. The show explains the impact of pollution.
"You can't go out there and make a series like this without seeing some really big issues unfolding in front of you," says James.

"You can go to the middle of the ocean and find plastics from many different continents coming together.
"The impact that has on the wildlife can be devastating."

In the show, we hear Sir David comment: "There are worrying signs that conditions in the oceans that have remained relatively stable for millennia are changing radically."
10. Not everything was filmed on location.
The Guardian said some footage had been captured in "controlled laboratory conditions".
Most of the show was filmed in the wild, there were just a few instances where they had to used labs.
James explained: "Filming in the wild would have been too disruptive for the wildlife," he said.

"It would have been impossible to film close-ups of this magical world, so we worked with scientists to accurately recreate a rock pool in the controlled conditions of the lab."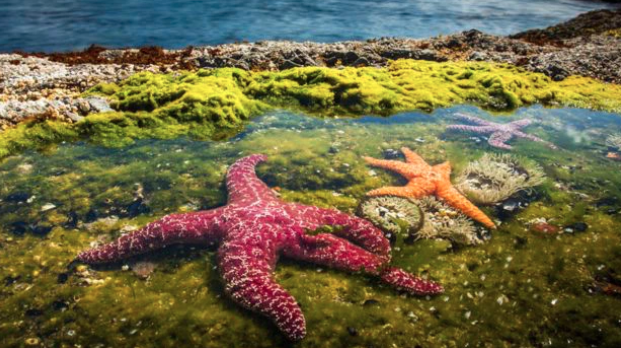 11. It wasn't going to be called Blue Planet II.
"The series was commissioned as Oceans," explains Tom.

"It was a very easy commission, instinctively the channel understood it was a brilliant thing to do and it felt like it was the right time to go back to this habitat.

"It was never designed so that we'd have Planet Earth II last year and Blue Planet II this year, so now it looks like it was a brilliant strategy, but it wasn't exactly conceived that way."
12. Not all of the plans for the series happened.
"There were lots of shoots that failed, to put it bluntly," says Tom.

"The team set out to capture particular species, and when you watch this, I think James and his team make it look really easy.

"And when I think about the number of variables when it comes to filming in the ocean, I think it's remarkable what they were able to capture."
13. The show has led to more collaborative BBC working.
"Some of the new technologies that were invented specifically for this series are already being deployed by the Natural History Unit on future projects," says Tom.

James adds: "There was a sequence on The One Show last week about sturgeon [not Nicola], and they borrowed our probe lens, which is great – we built it, they were able to use it."
14. Whats next?
"We have a big landmark series for next year which is very different to Blue Planet II," says Tom.

"It's been announced already, it's called Dynasty, not to be confused with Carringtons and Colbys, so who knows if it will stay that title.

"But the premise of each film is we take one animal family and follow them for a number of years to see the ups and downs of their family lines.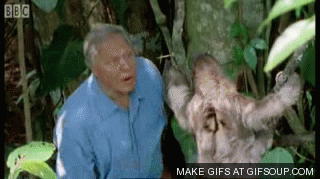 "I'm already viewing episodes of it, and it's incredibly visceral. It feels so different to this."

"One other thing I'm really excited about is a series the NHU have made which is on in January called Animals With Cameras, a really simple proposition.

"We've built bespoke cameras for different species, that the animals wear, so we can see the world from an animal's point of view.

"There's meerkats in it," he adds. "That's my innovation for 2018, more meerkats."
Advertisement